05/26/2016
Have you spiralized yet?  I have used it profusely for baked sweet potato fries (which are delicious), but have been dragging my feet on trying it for noodles.  The thing is, I love pasta– real delicious, hand made, fresh pasta– and I happen to be in the camp of people that don't think it's all that naughty when eaten in moderation.  So why mess with a good (great!) thing, you know?  Well, low and behold, if Kara, my friend and food stylist extraordinaire didn't whip some up the other day.  The consensus?  I'm not throwing in the towel on real noodles, but they were totally delicious and such a great way to eat a carb-free meal that feels totally indulgent, but isn't.  Oh and that kale pesto?  To die for.  Like I could have, and may have, eaten it with a spoon!  Keep reading for the recipe…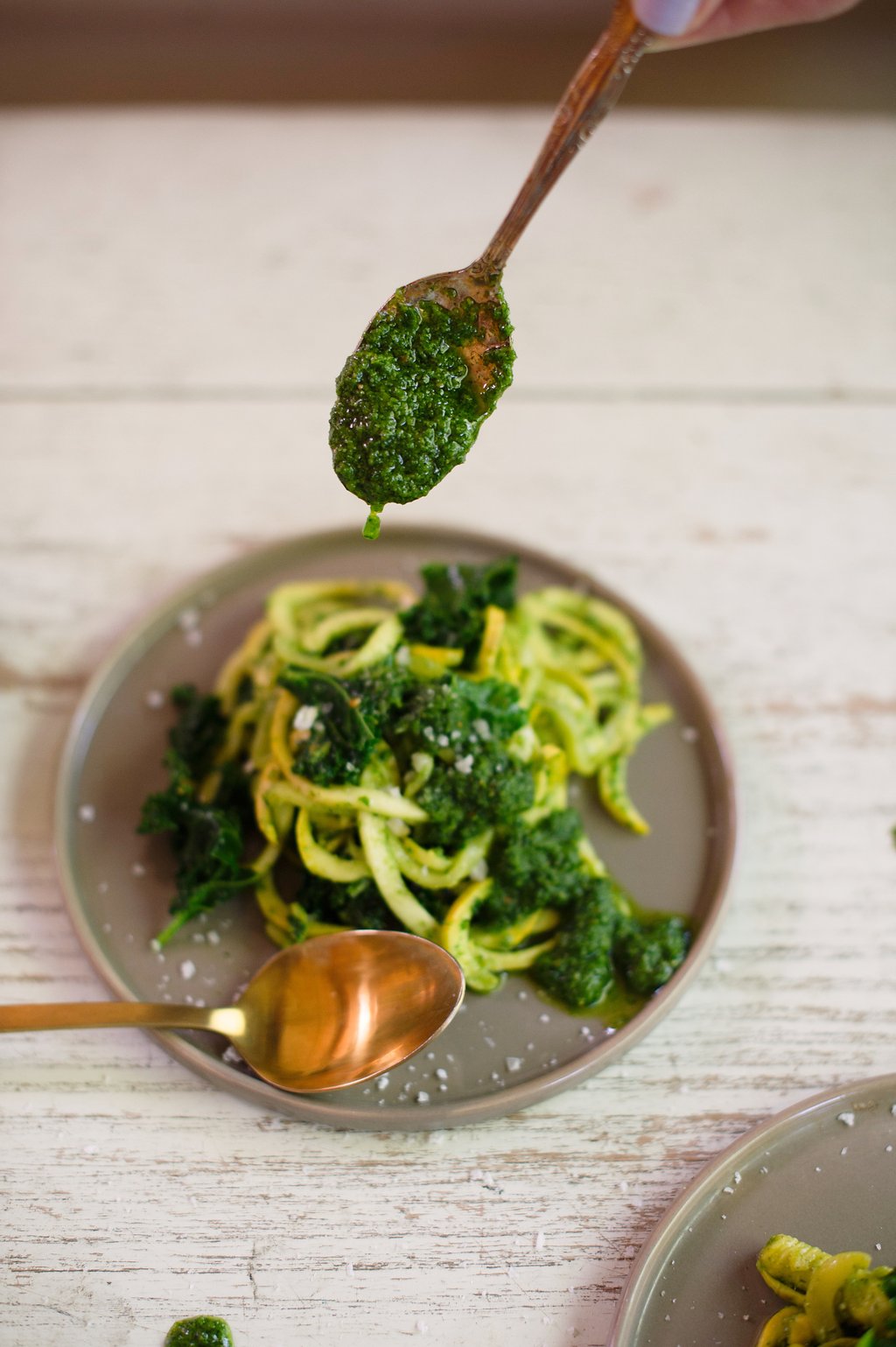 Kale Pesto "Pasta"
Ingredients:
Zucchini Noodles:
Two medium size zucchini, washed and spiralized
Pesto:
2 large handfuls of Kale
1 cup olive oil
3 cloves garlic
1 tsp salt
1/4 cup pistachios or pine nuts
Instructions:
In food processor, combine all of your pesto ingredients and blend until combined.
Heat a saute pan over medium heat and add a large scoop of your pesto. Cook the noodles in the pesto for 5-7 minutes, or until the noodles are warm and cooked through.
Serve with extra pesto and top with sea salt!
Styling by Kara Dykert
Photography by Amanda Gallant