You may have noticed from social media that I was in Austin for almost two weeks this month styling another shoot for the fabulous accessories company, Noonday Collection.  If you're going to have to go somewhere for two weeks, you can't beat Austin!  There is queso at every meal and the people are so friendly!  Aaron was here in LA working and often times has to travel at the last second, so I took Parker with me for the ride.  Luckily I have family there which was a huge with help taking care of her, but between juggling childcare, being on set, and putting in another 3-4 hours of work on the blog after she went to bed, there was zero time for working out or catching a fitness class, sadly.  I knew this going in and decided it would be the perfect time to try out the Jawbone UP2 band.  It's a fitness tracker that helps you meet your goals on a daily basis.  I love the styling of it too.  It blends perfectly with the other bracelets I typically wear on set, so it doesn't even look like a fitness tracker.  My goals while I was there were to eat healthy for most meals and drink plenty of water-- something I often forget to do when I'm working. I also wanted to get at least 7 hours of sleep-- easier said than done with a toddler sleeping in a pack and play next to you, and to be active when I could-- choose to walk instead of drive when there was the option and to get outside with Parker as much as possible.  Here's how it went...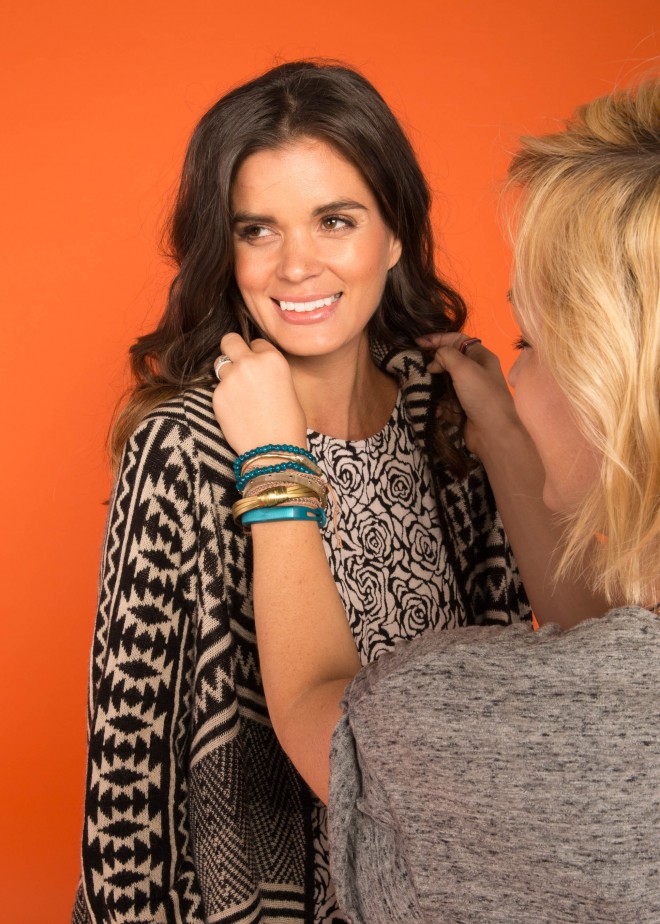 Drink Plenty of Water Eat Healthy for Most Meals // I can't deny that I had my fair share of tacos, barbecue and margaritas during those two weeks.  When in Texas, right?  I tried to balance it by eating big salads for lunch and eating at home for as many meals as possible. (I was staying with my sister.)  I set my Jawbone UP2 band to remind me to drink water every three hours which was really helpful and helped me stay hydrated.  When I got back to LA and got on a scale, I had actually lost a pound while being away, so I think this category gets a big check plus!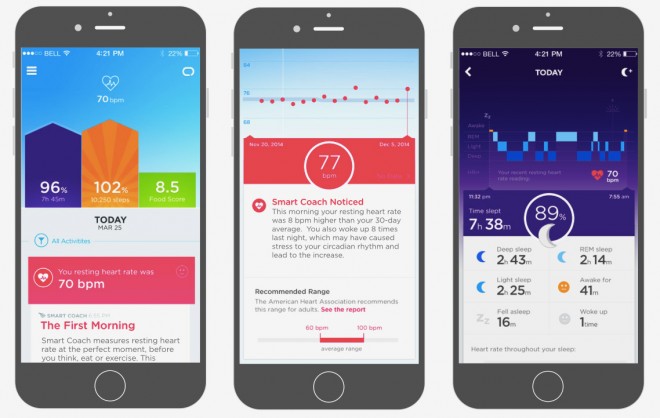 Get 7-8 Hours of Sleep a Night // It took Parker a couple of nights to get comfortable and then she was sleeping through the night--11ish hours.  My goal was to get her down by 7:30 and then get myself to sleep by 11, which meant turning off the computer at 10:30.  The next morning I could check my sleep activity on my Jawbone app and see how long it took me to fall asleep, how many hours I was in deep sleep and how many hours I was in light sleep.  It was really interesting and definitely made me more conscious of trying to get a good night's rest!  Plus the Smart Alarm feature silently begins to wake you up at the optimal point of your sleep cycle, so that you feel more rested.  Genius!  All in all, though, between working on the project in Austin, staying up to date with content on the blog, and responding to emails periodically sometime got in the way of those 7-8 hours.  I'm giving myself a B in this category.
Be Active! // This one was fun! My sister lives in a great community with an awesome children's museum, great grocery store and a beautiful park all within walking distance.  Every day after work Parker and I would go on a walk somewhere and then we went on longer adventures on my days off.  It's definitely nothing compared to the workouts I was accustomed to in LA, but at the end of the day, it was nice to check my UP band and see that I had actually walked over 7,000 steps most days!  Plus it would send me reminders throughout the day if I was stationary for too long.  This is probably one of my favorite features of the UP2 band!
That's a wrap on that shoot!  I'm back in LA and it's time to get back to my normal fitness routine, but I have a feeling I will be keeping my Jawbone Up2 band as part of it.
Photos by Cassie Robison
This post was sponsored by Jawbone UP.  All opinions are my own, of course!  Thanks for supporting the brands that help us to continue to create new content.