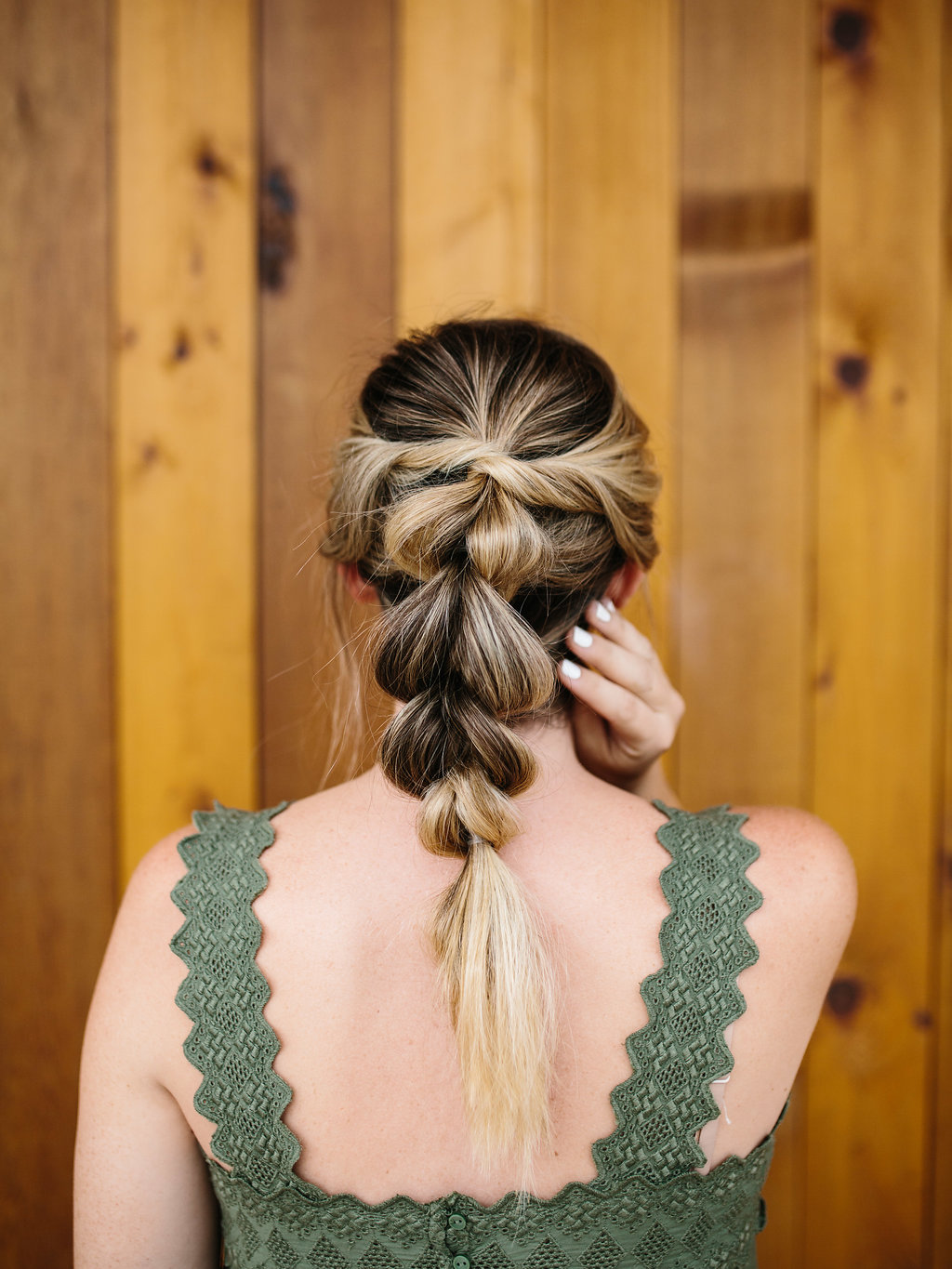 Did you catch Wonder Woman this summer? I did and I laughed, I cried, and was all kinds of envious of all of those luscious locks and thick braids they were rocking! (The movie actually ignited a bit of controversy here in Austin when the mayor received this letter.) I left the theatre and immediately texted Mel that it was time for another braid tutorial. (Mel is the stylist extraordinaire who created this braid for us earlier this summer.) My hair would be categorized as fine to normal and not super thick, so I was shocked that she was able to make such a fun and chunky braid with my light strands. (Also, my hair is so in need of highlights in these photos. I'm holding out until right before the babe comes. #pregnancyproblems) Keep reading for the full tutorial: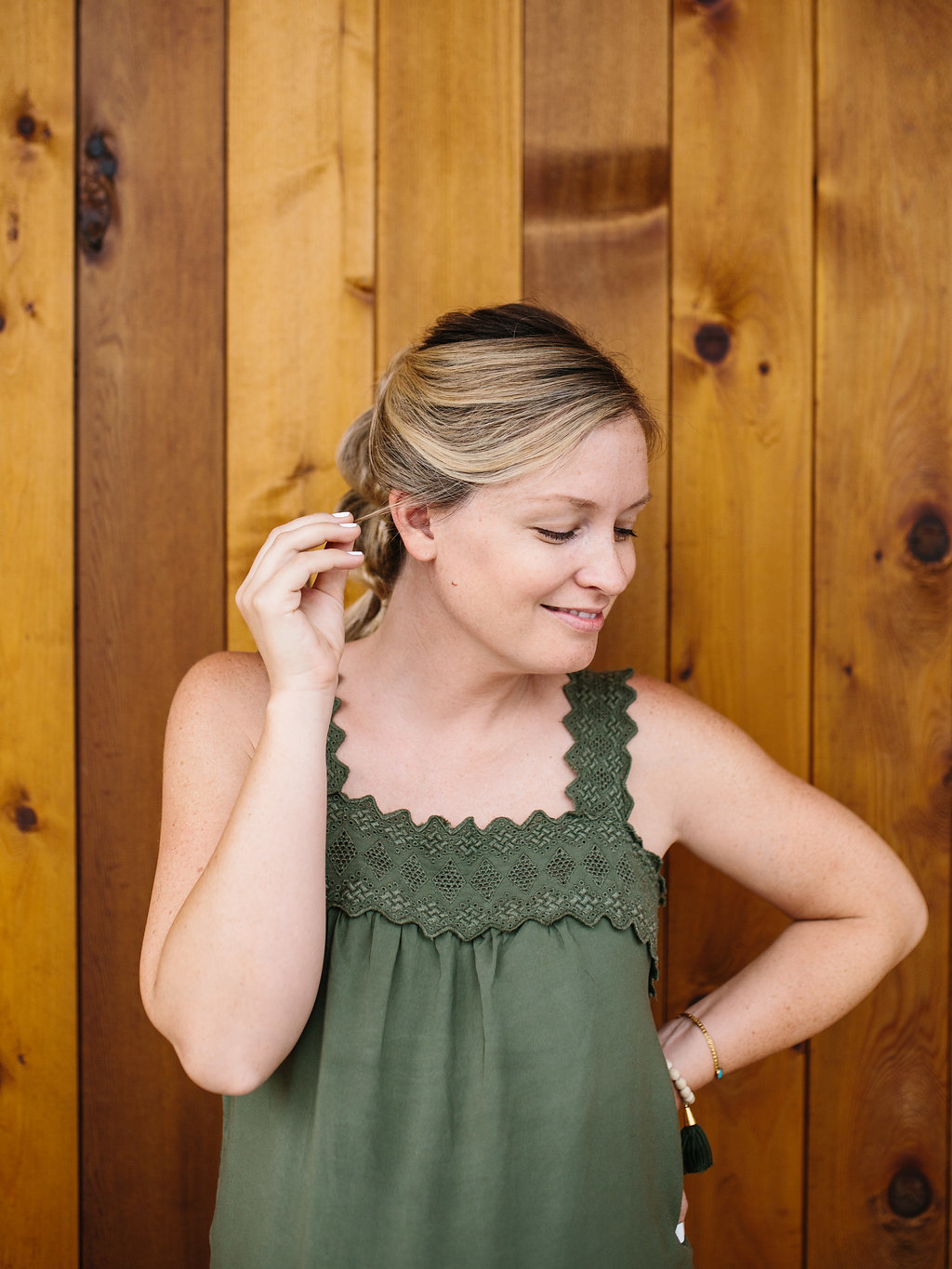 The Wonder Woman Inspired Pull Through Braid Tutorial
1. Begin by sectioning off two pieces from the front sides and allowing them to fall separate.
2. Next, section a tear drop on crown of head and put in elastic. Then add a second elastic about two inches below that one.
3. Next, pull another section of hair from the top of the ears straight back and add an additional elastic. Pull this section through the middle of the first two elastics.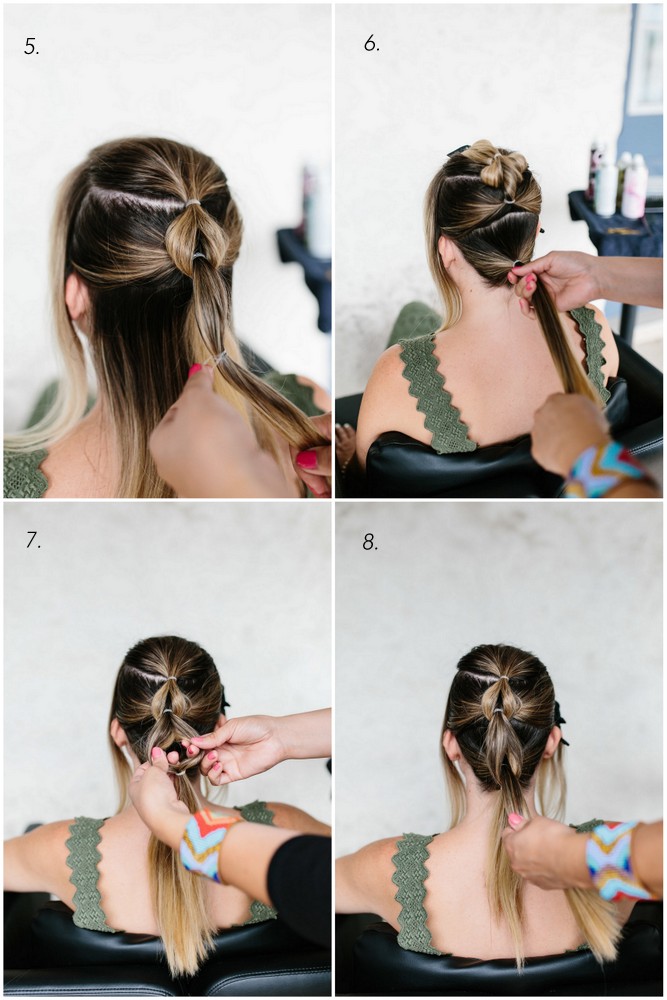 4. Repeat in this fashion until all of the hair has been pulled back and rubber band all hair together a couple inches below bottom most rubber band. You'll end up with a thinner, tamer version of the final product.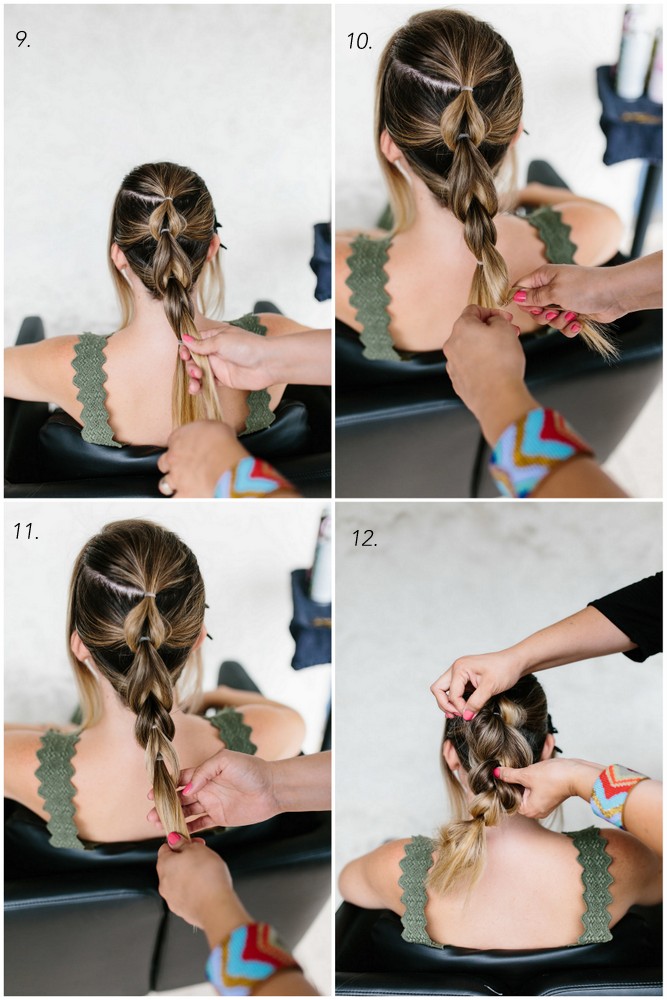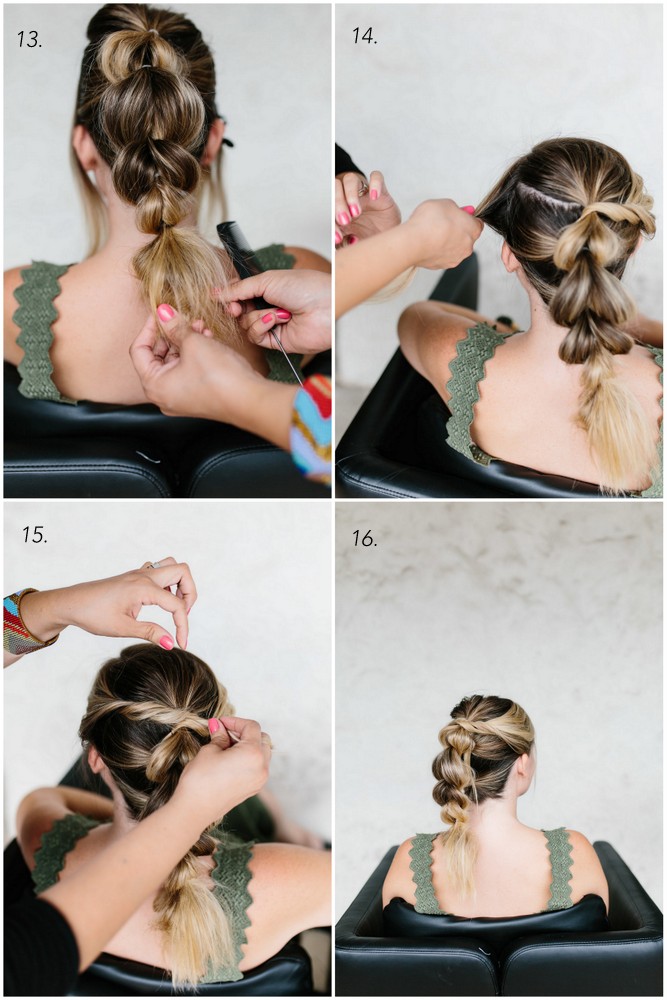 5. Tease the ends of the hair and being to pull and tease each of the pull through sections of the braid to create a lot of texture and volume.
6. Twist the front two sides and pull over top rubber had to bobby pin under opposite side of braid to cover elastic
7. Spray for added texture and hold.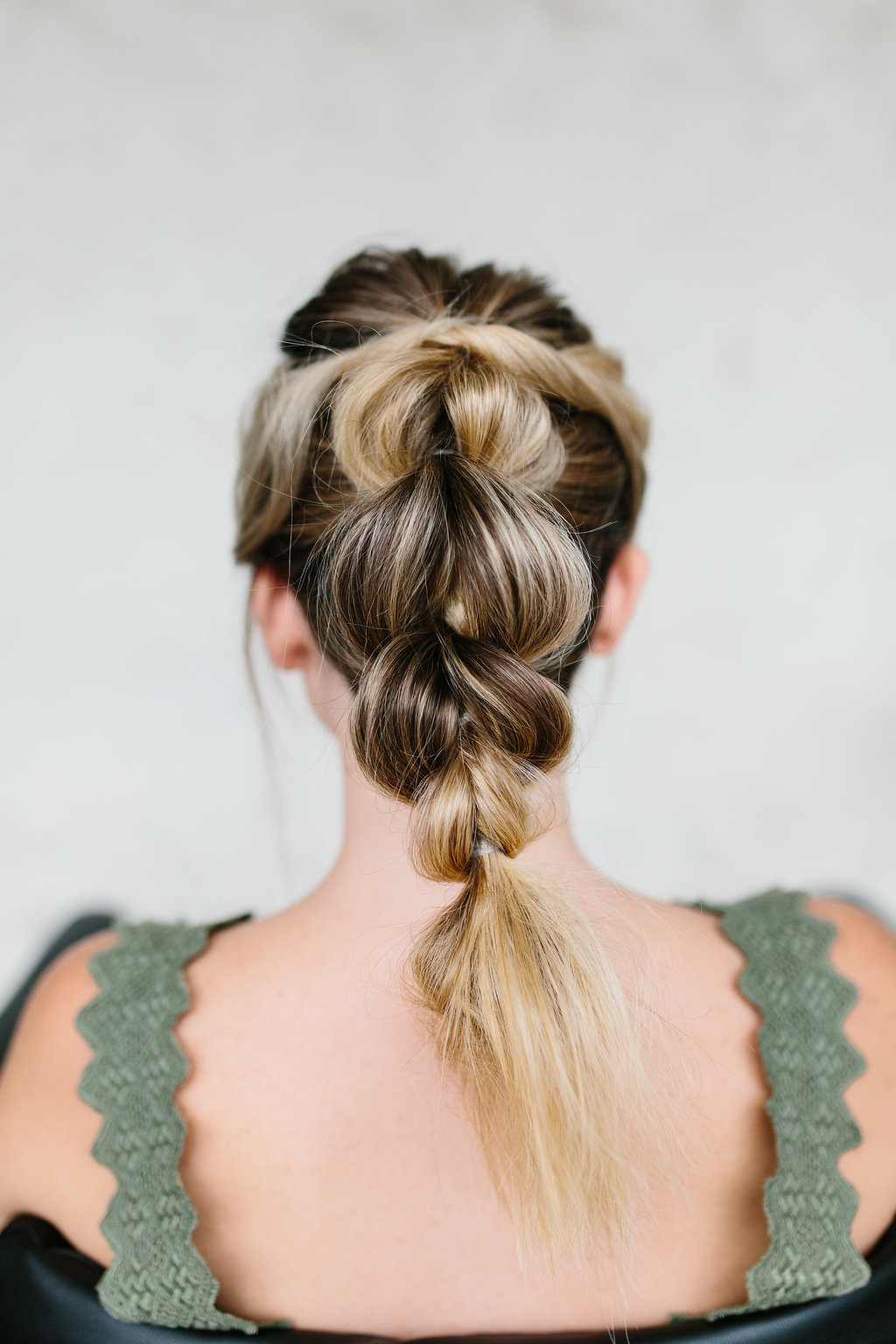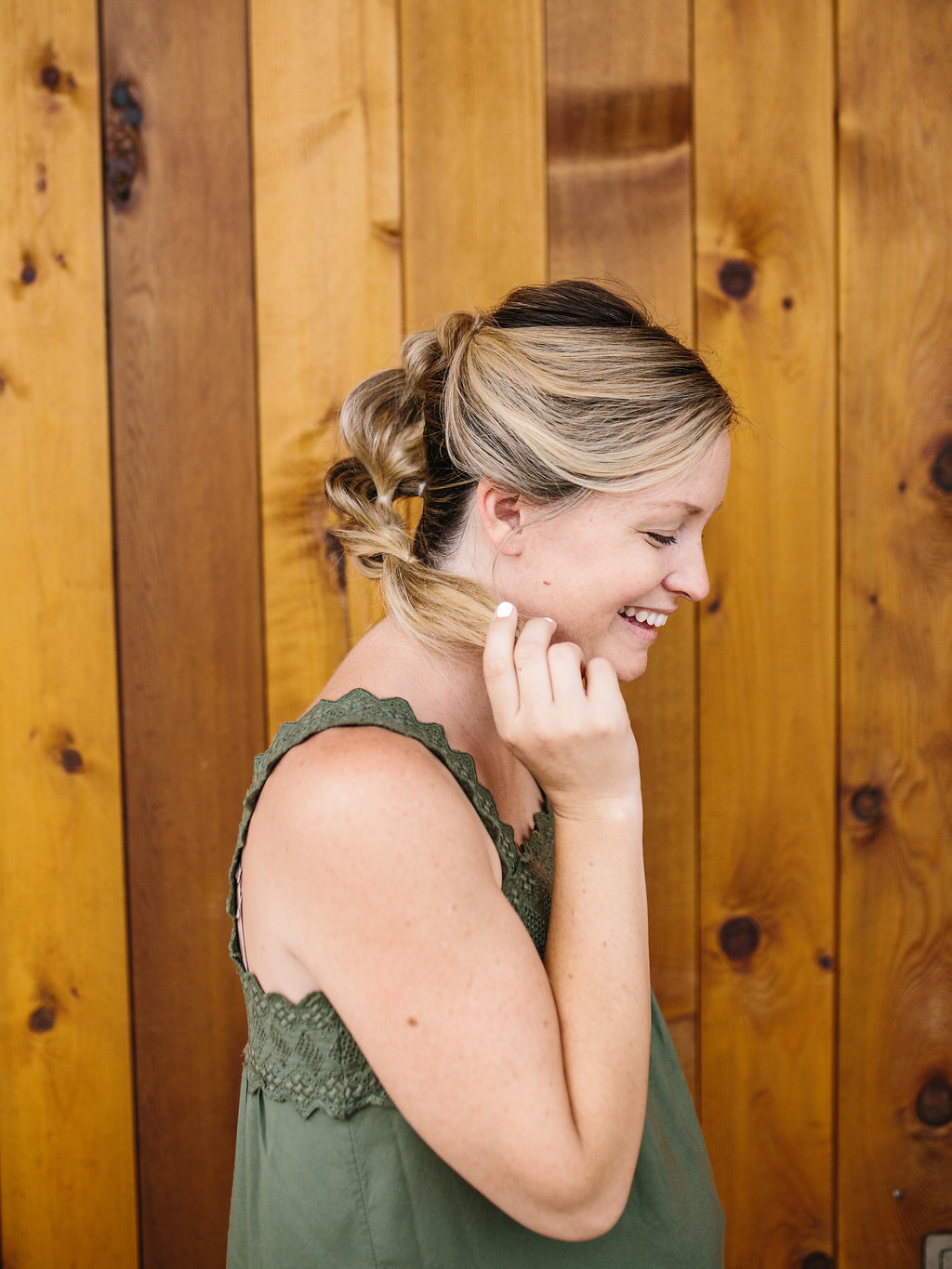 Photography by Katie Jameson
Mermaid Braid Tutorial by Mel Dominguez (To book an appointment with Mel, email [email protected])
(Click here for more hair tutorials we love!)