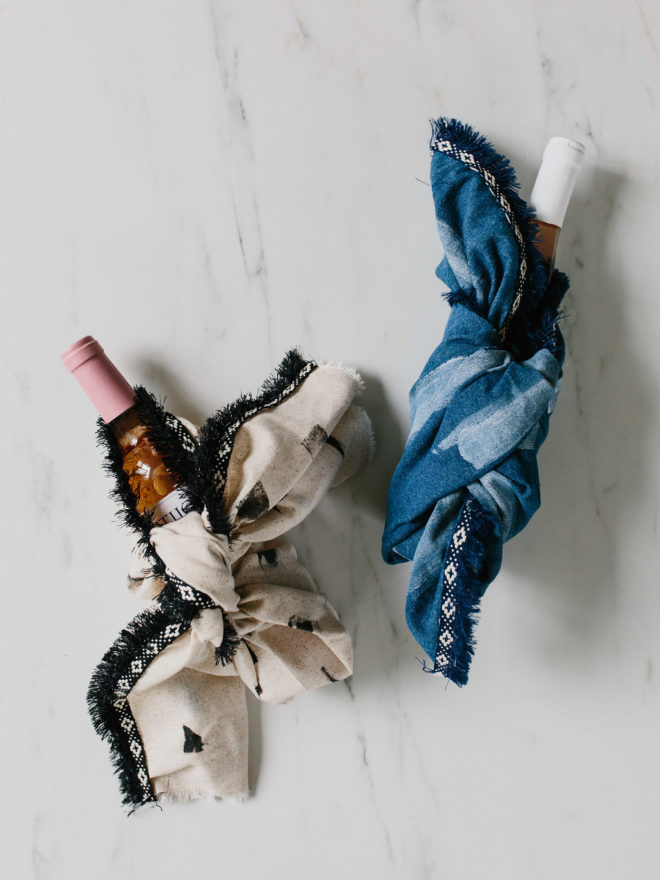 'Tis the season for backyard play dates, impromptu barbecues and dinner parties that go well into the night.  The best parties allow the carefree, laissez-faire attitude of summer to permeate everything from the menu to the dress code. The only rule? Never show up empty handed.  Do you have a go to hostess gift or party contribution that always bring? In college, for me it was a key lime pie from the frozen section of the grocery store. How random is that?!  Now, though, you can never go wrong with a bottle of wine. You'll either end up enjoying it that evening or it's something your hostess can look forward to on a future occasion.  Rather than pack the bottle up in your typical wine bag, we made these fun fabric wine wraps that are easy to make in bulk and store away for your next soireé. Keep reading for the full DIY...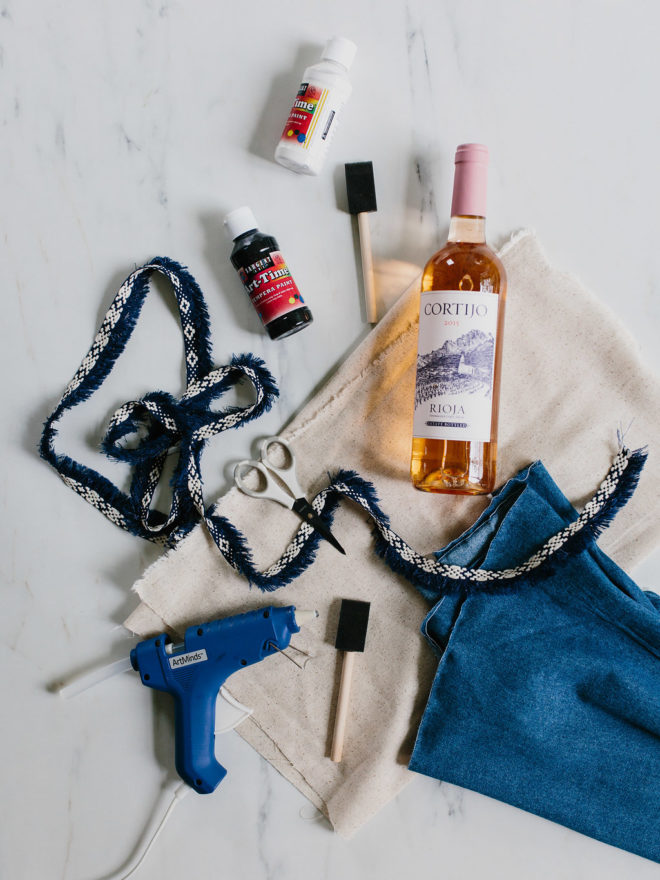 Wine Bottle Fabric Wrap DIY
What You'll Need:
½ yard of fabric per wrap-- this medium weight canvas and denim worked great. You want something heavy enough to handle the paint and any condensation from already chilled wine, but not so thick that it's difficult to tie.
1 yard of trim to line fabric
hot glue gun + glue
fabric paint
sponge paint brush
scissors
Wine Bottle Fabric Wrap DIY (Continued)
Instructions:
1. Begin by cutting your fabric to about 36" x 18"
2. Using your hot glue gun, adhere the trim to the cut side of the fabric. Our fabric had a nice frayed selvage on the other sides.
3. Using your paint and sponge, paint small, rough brush strokes across the fabric. We used short ones for the canvas and long ones for the denim.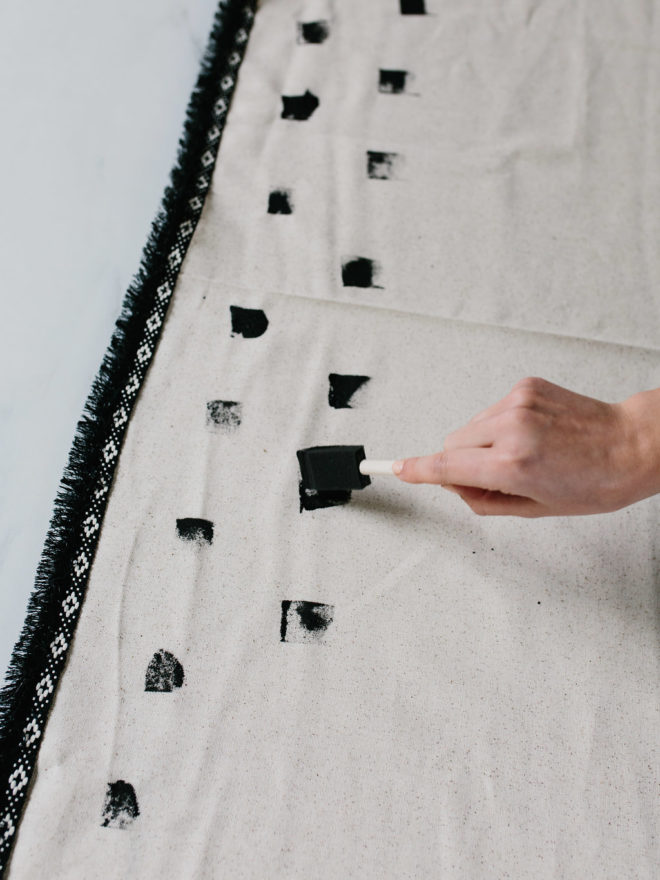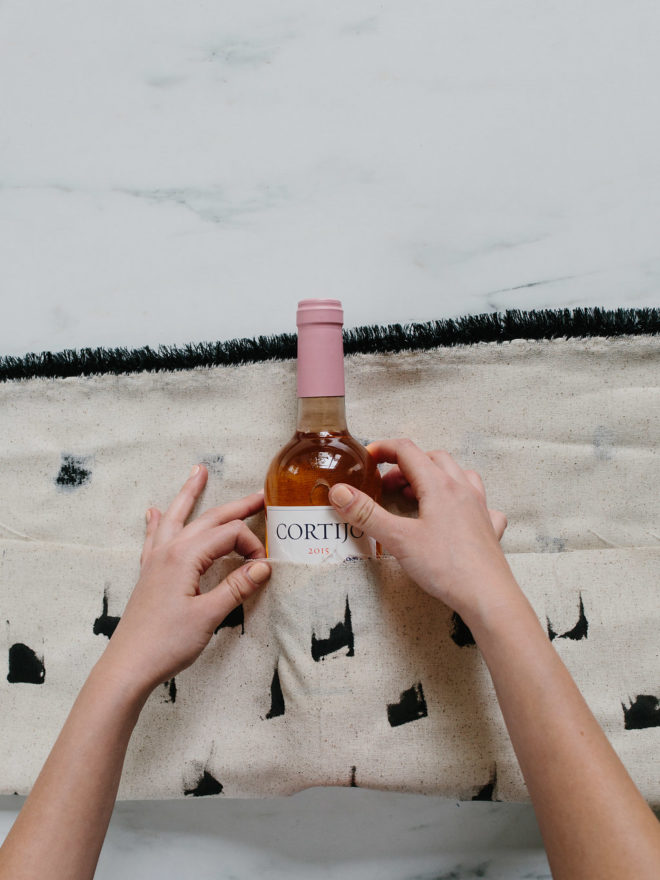 4. Tuck the bottle of wine into the fabric as shown above, and tie securely as shown below.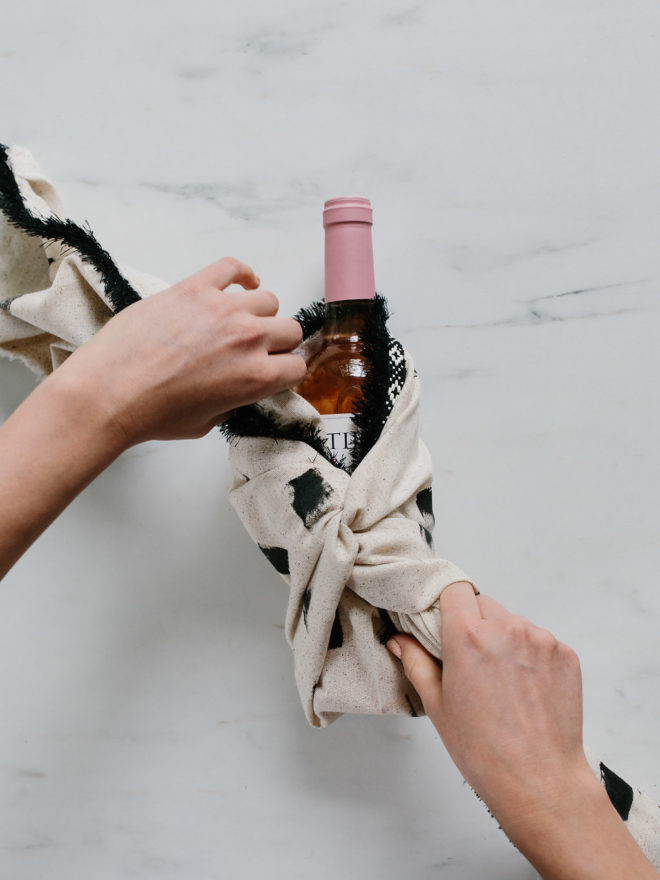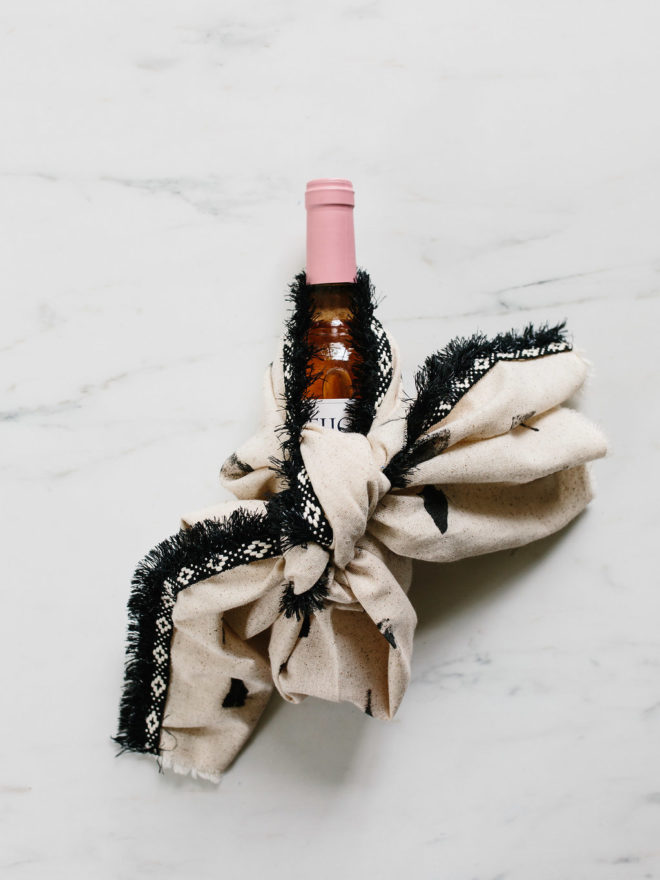 Photography by Katie Jameson
Like this Wine Bottle Fabric Wrap DIY? Check out some of our other favorite DIYs!