I love hosting Friendsgiving! Is such a great excuse to get everyone in a room, spoil them rotten and let them know how much they mean to you. Check out my easy Friendsgiving ideas for a fabulous day filled with love, laughter and fun!
(This post is sponsored by Cracker Barrel.)
Most won't argue, life is short. Days fly by an hour at a time. Children grow, the process marked by penciled lines on their closet wall. One moment you're carefully wrapping up ornaments from the Christmas tree and before you know it, the time has come to pull them back out again. That's why opportunities to slow down and appreciate the most important friends in your life are so important.
When we were crafting our content for this holiday season, one thing I kept coming back to is how can we make the holidays more enjoyable for people? Less about the to do list and perfection and more about making memories that we will still be able to recall 20 years from now. Because life is so full, often times one barrier to hosting is the time it takes to prepare an entire large-scale meal for a crowd.
As far as Friendsgiving goes, Cracker Barrel has you covered! With comfort food, plenty of conveniences, festive retail, décor and gifts Cracker Barrel always feels like home around the holidays. But more than that, their Heat n' Serve Family Meal To-Go service allows you to pick up an entire Thanksgiving feast which means less time in the kitchen and more time around the table with family and friends.
Here are 5 other ideas for making this year's Friendsgiving one to remember:
Your Friendsgiving Guest List
If you've ever planned a party, then you know that capping the guest list can be the hardest part. However, ensuring that everyone can fit around one big table is part of the fun of a big Friendsgiving feast. Consider adding a card table to the end of your dining table or swapping in a bench in place of chairs to accommodate more guests.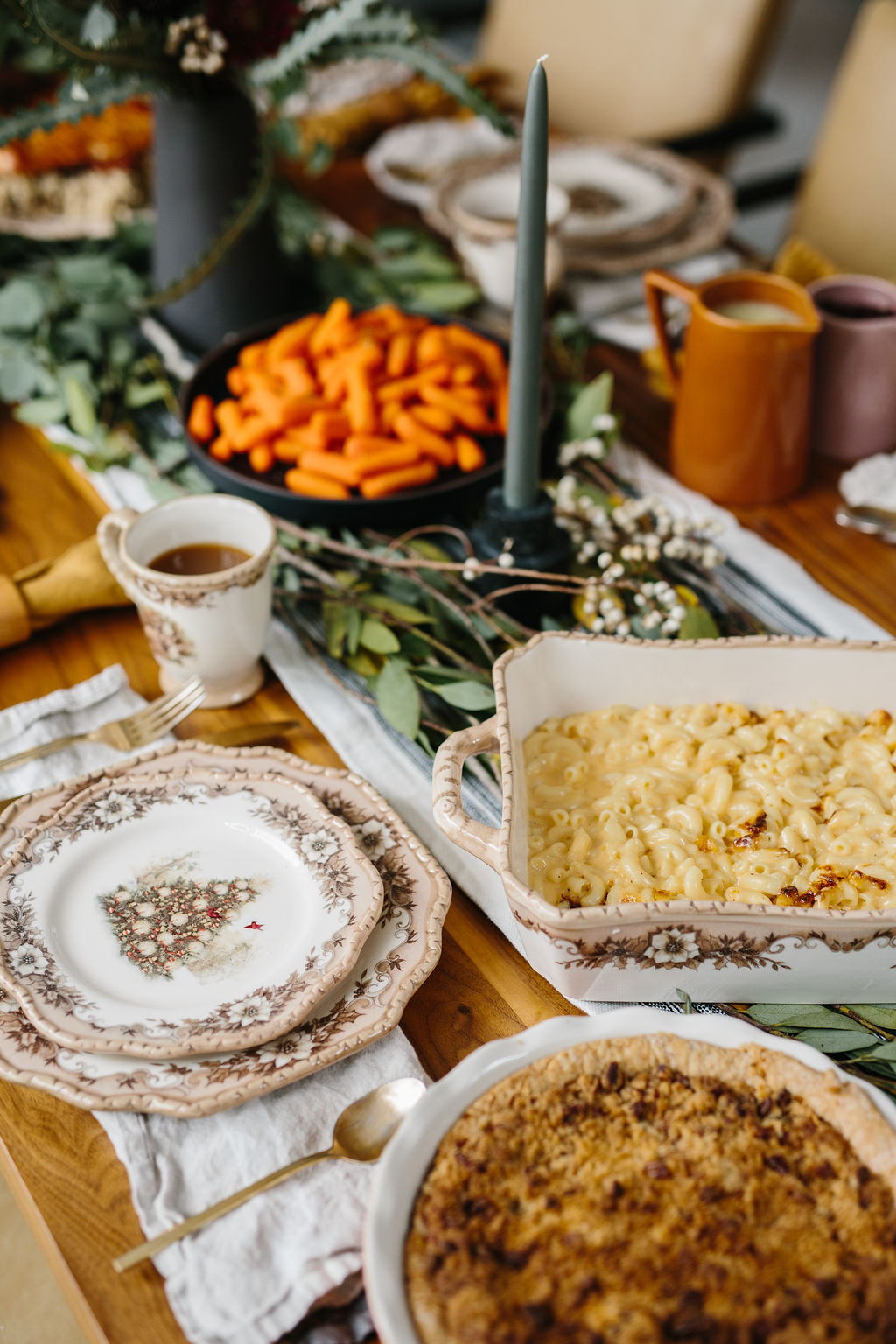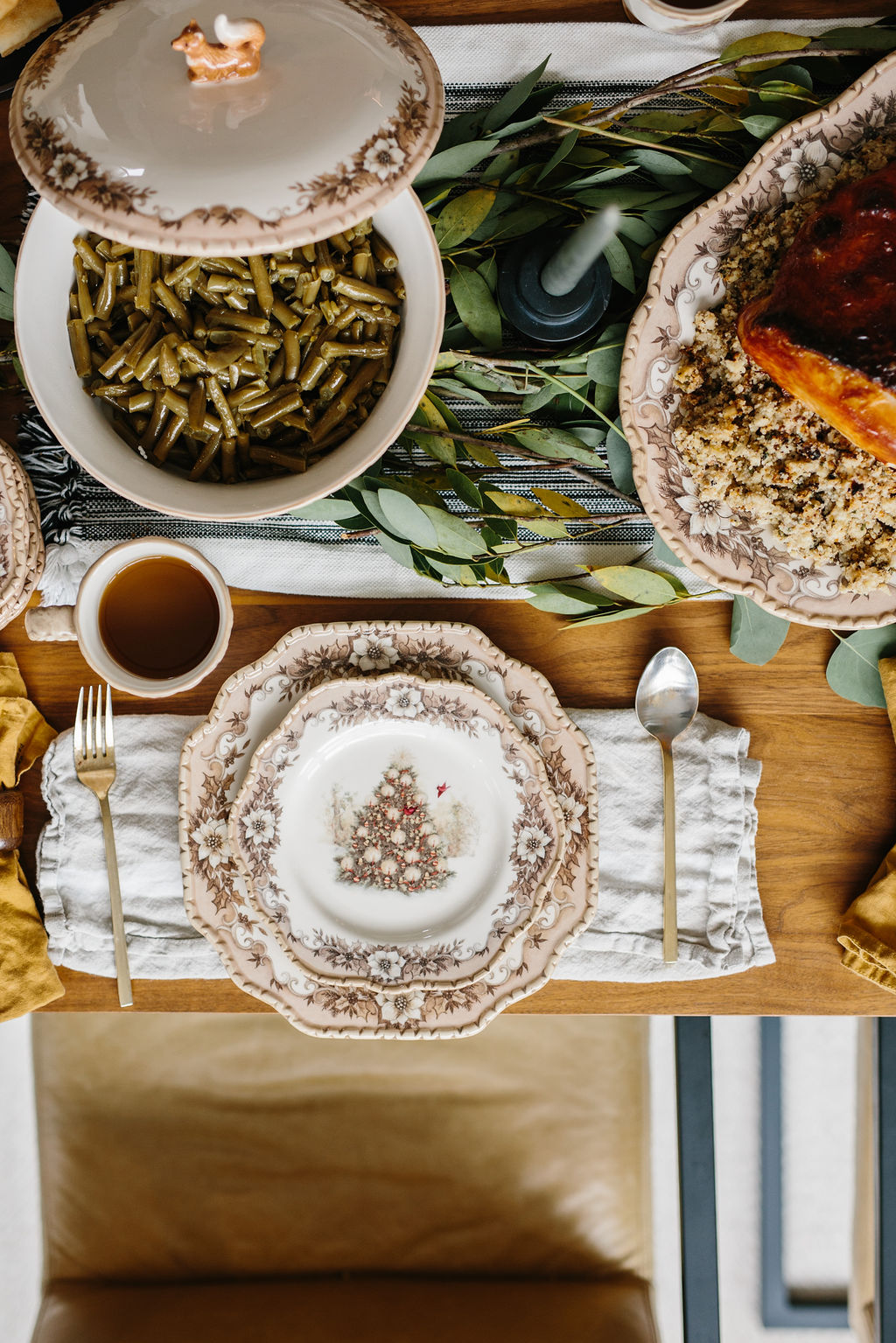 Friendsgiving Table Setting Ideas
Whether it's a collection of festive dishes that you accumulate over time or something that you splurge on this holiday season, seasonal dinnerware does set a really fun tone for holiday gatherings. This Woodland Dinnerware Collection is precious and works for Thanksgiving or Christmas and beyond. It's from Cracker Barrel, too. They really are a one-stop shop this holiday!
Set the Atmosphere for the Day
A good playlist is the gift that keeps on giving all night long. It serves as ambient background music, but also sets the tone for the evening and can be a great conversation starter when well curated.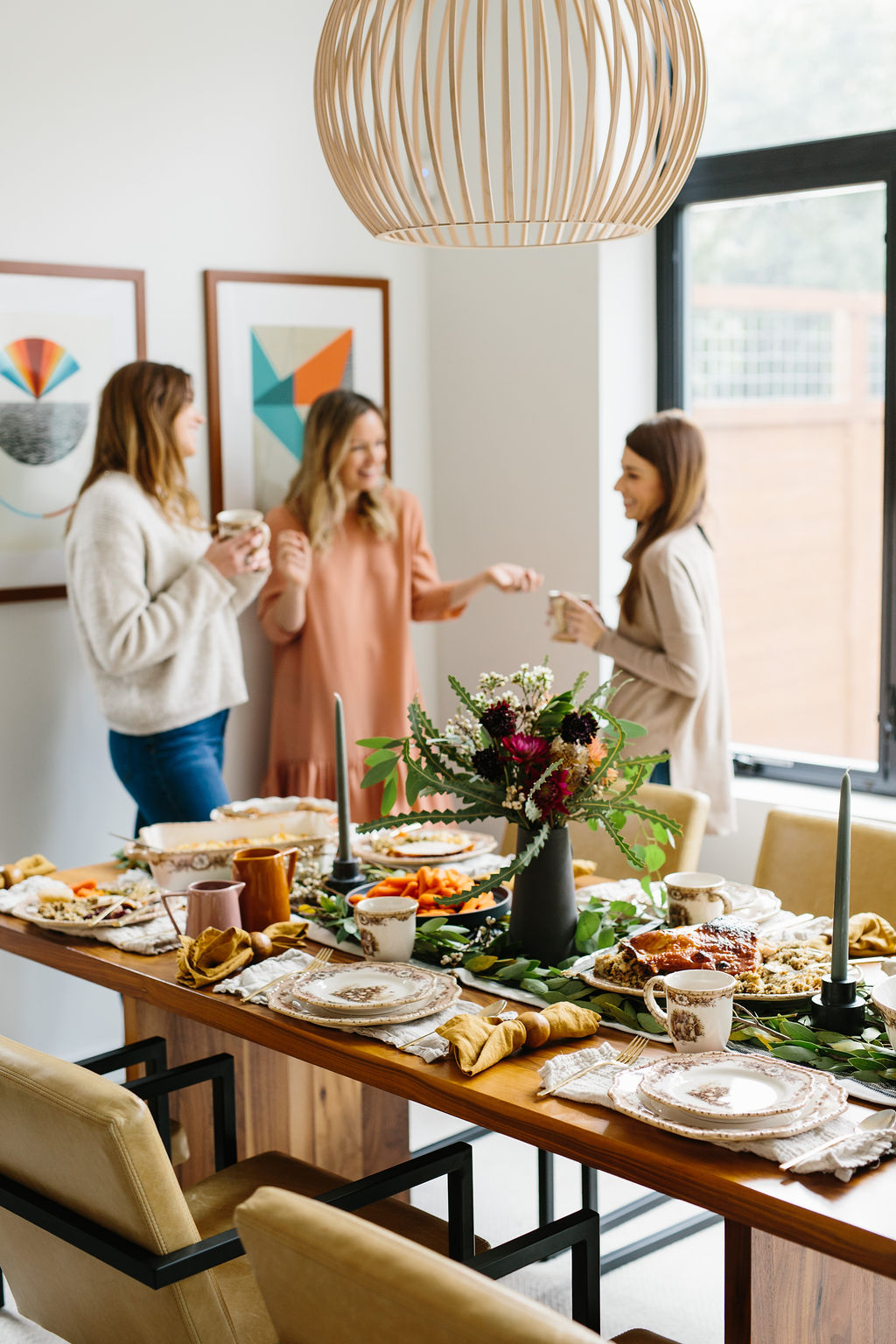 Friendsgiving Toast Ideas
As the host, say a few words about why it was important for you to come together with this unique group of friends. What do they mean to you? What do they add to your life? Let them know how important their presence is to you and you'll set a tone of gratefulness and meaning for the entire evening… and hopefully beyond.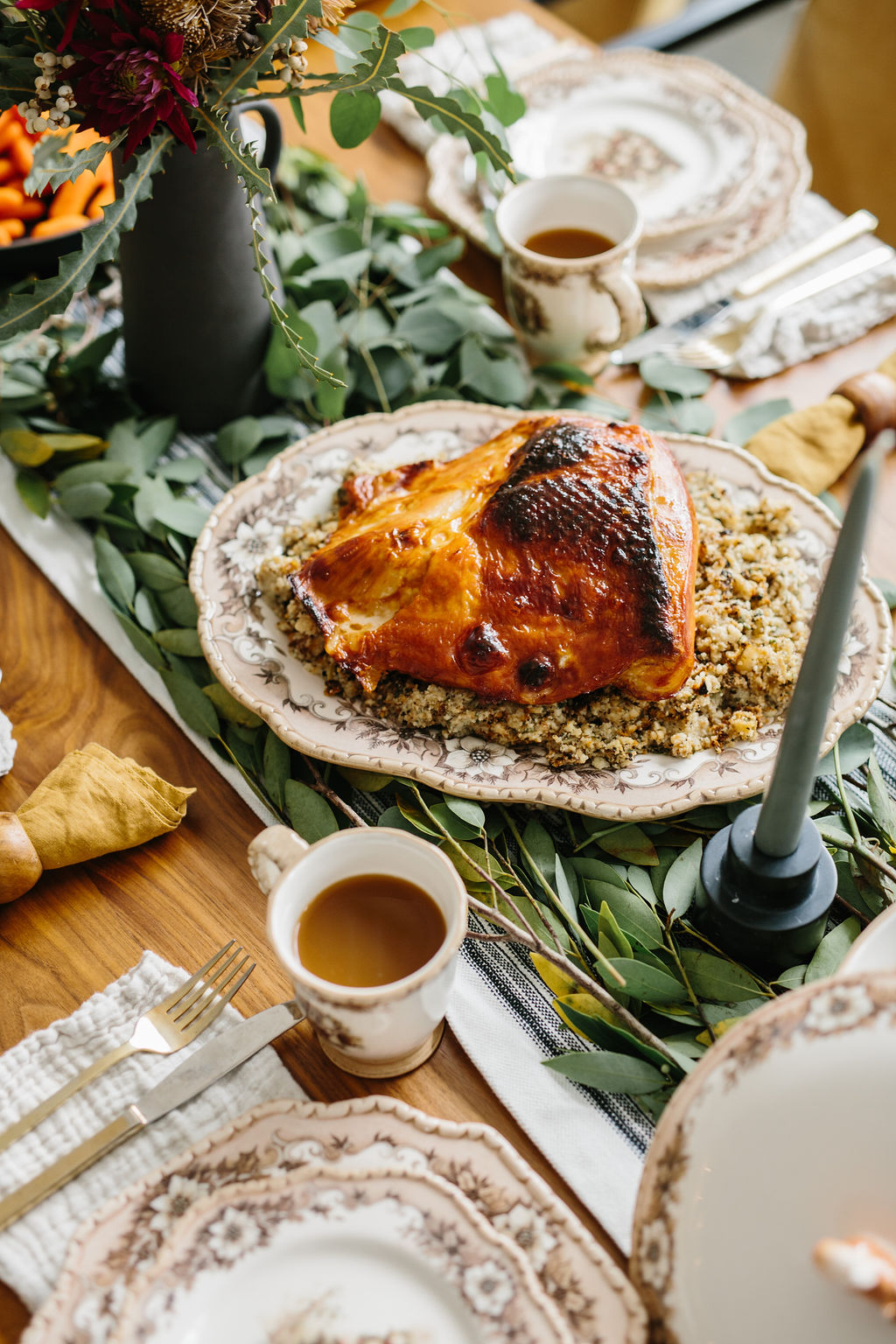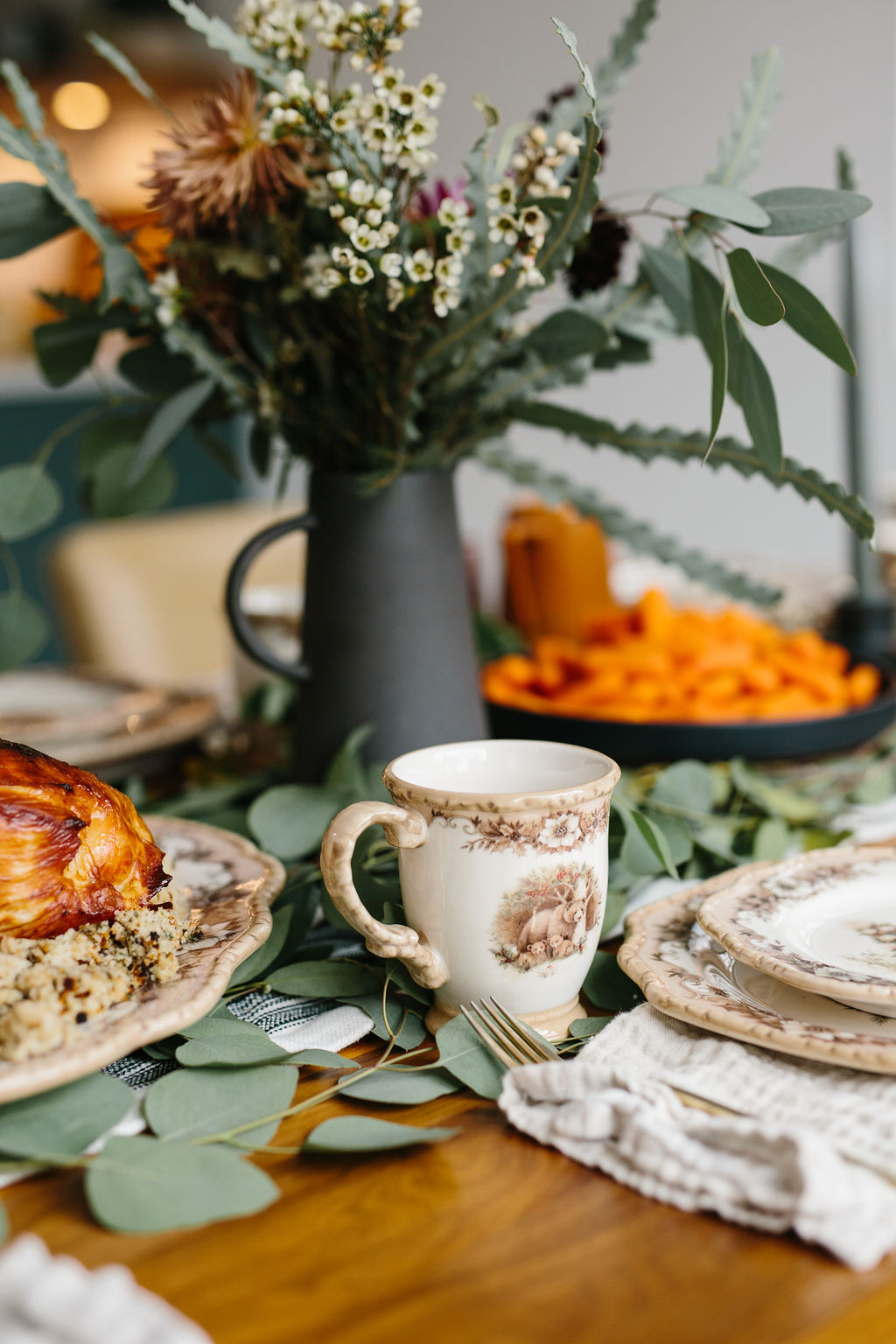 Friendsgiving Gift Ideas
Send guests home with a festive ornament to get people excited for the coming holiday now that Thanksgiving is nearly come and gone. Sign and date the back so that every year when this special piece is pulled out, it will evoke the memory of this fun Friendsgiving evening.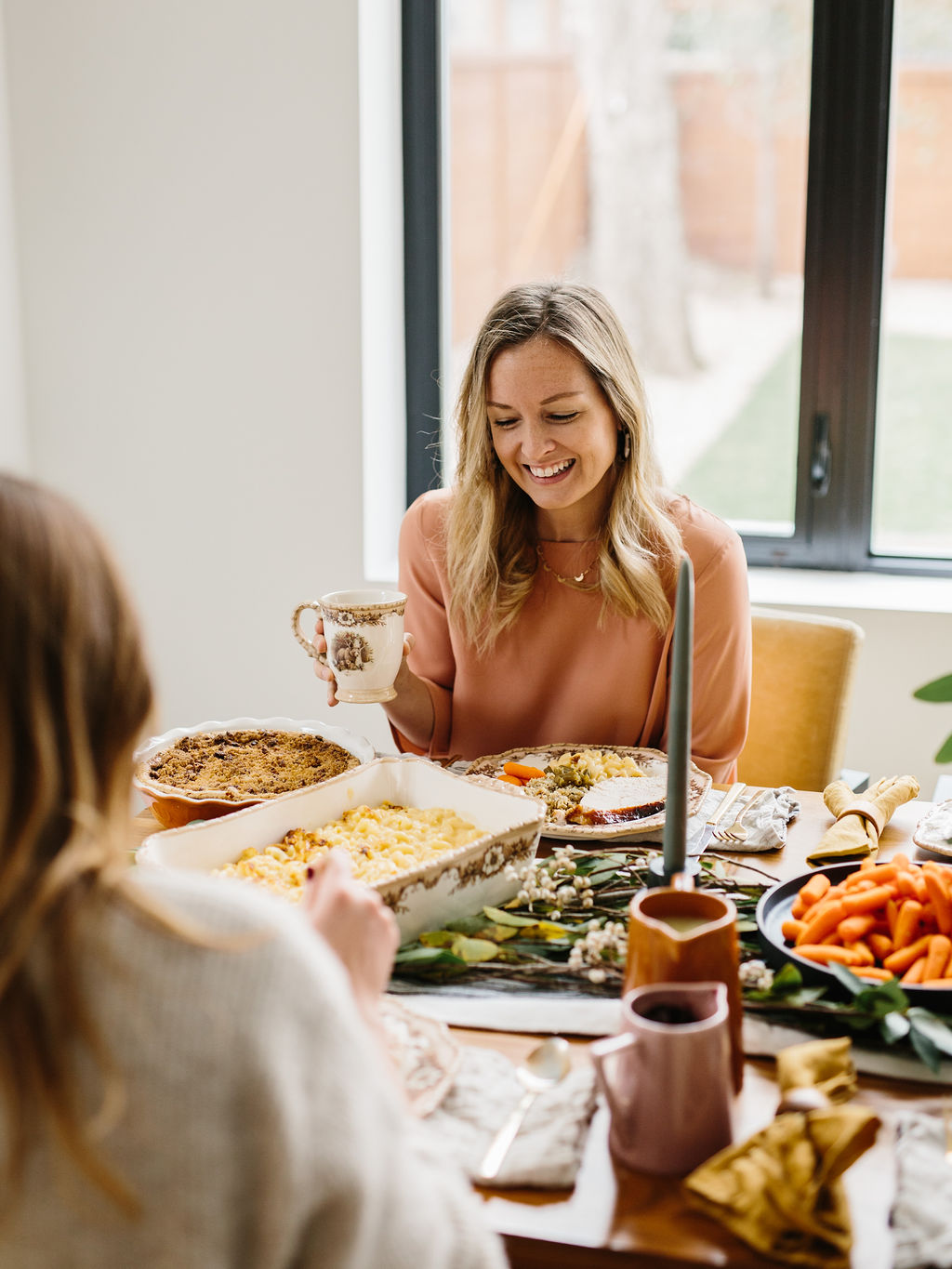 Nurture Your Friendships!
As life demands more and more from our roles as mother or business owner, it feels increasingly important to carve out (pun intended!) time for those friendships that support us and nurture us all year 'round. If you're looking to add some festive feeling to these coming holidays, be sure to swing by your neighborhood Cracker Barrel.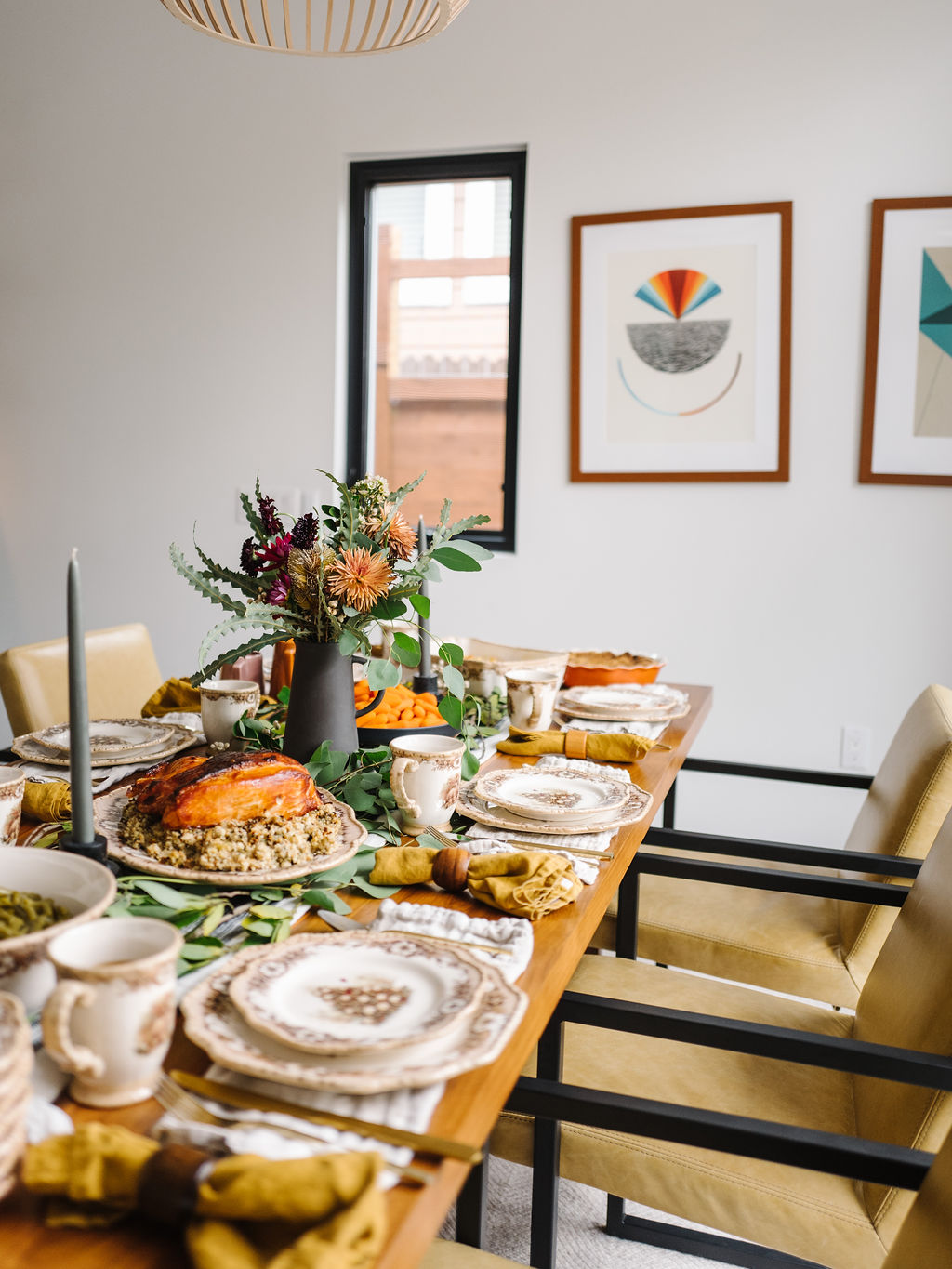 Photography by Katie Jameson
Easy Friendsgiving Ideas
I'm so looking forward to this years Friendsgiving, it's such a great reason to get everyone together, cook a huge feast and enjoy some wine! We all lead such busy lives but let's make some time for each other this year!
Be sure to check out these recipe ideas to help you plan your Friendsgiving menu!
Are you planning anything with your besties? I'd love to hear your ideas - be sure to leave me a comment down below and let me know!