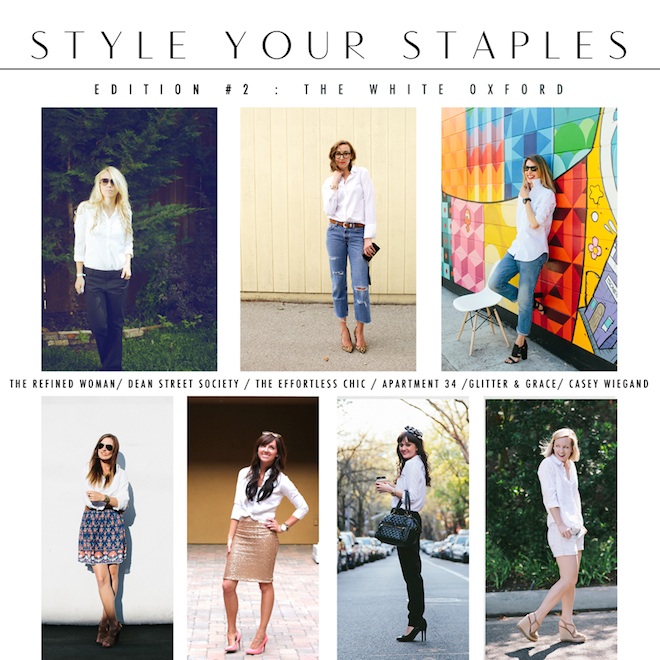 First things first, how were your weekends?!  Are weekends in the summer really that much sweeter than those during the other nine months?  They certainly feel that way.  Remind me of that in two months when I am praying for that first cold breeze, will you?  Last month we launched a new series in collaboration with 6 other bloggers called Style Your Staples.  It was such a huge hit that we decided to keep the looks coming this month with a piece that might be the number one wardrobe essential: the white shirt.  There are dozens and dozens of ways to style it, but with the help of Casey, Erin, Kat, Emily, Sara, and Hilary we gave you seven to start.  Here is my look:
Most people's first thought when it comes to a white shirt is the office-- Pencil skirt? Check! Skinny black trouser? Absolutely!  I love to dress it down in the summer though with a pair of chambray shorts.  (These ones have been loved for many years, but these, these, and these are similar!)
I have one-- and only one-- favorite white shirt and it is from Steven Alan.  The perfect weight to dress up or down and a nice small collar to keep it feminine.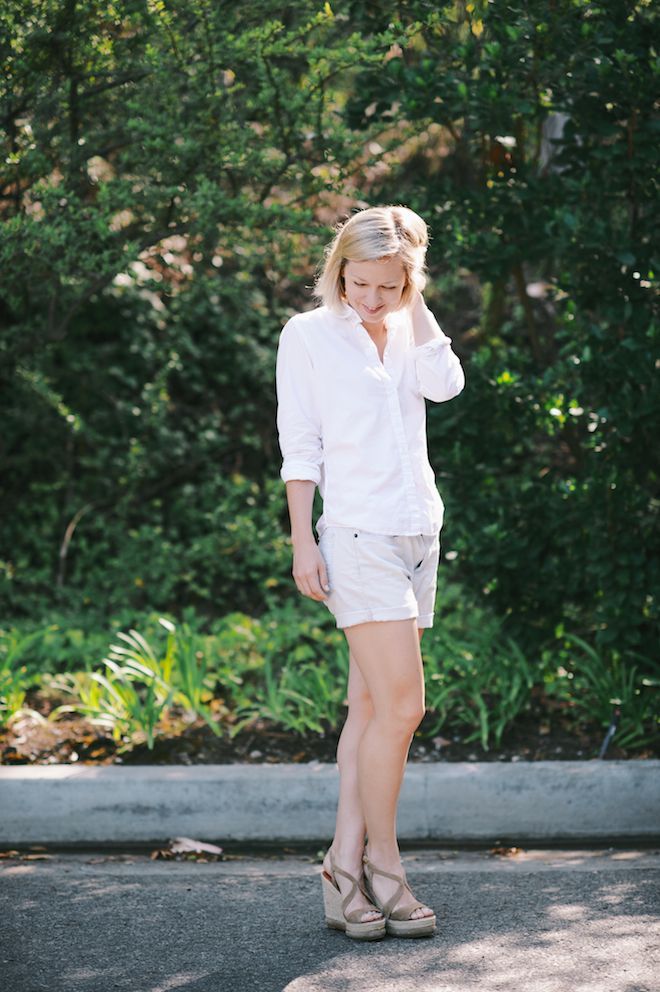 Thanks to Kat Harris for the always lovely photographs!
Here is to a wonderful and productive week, friends!