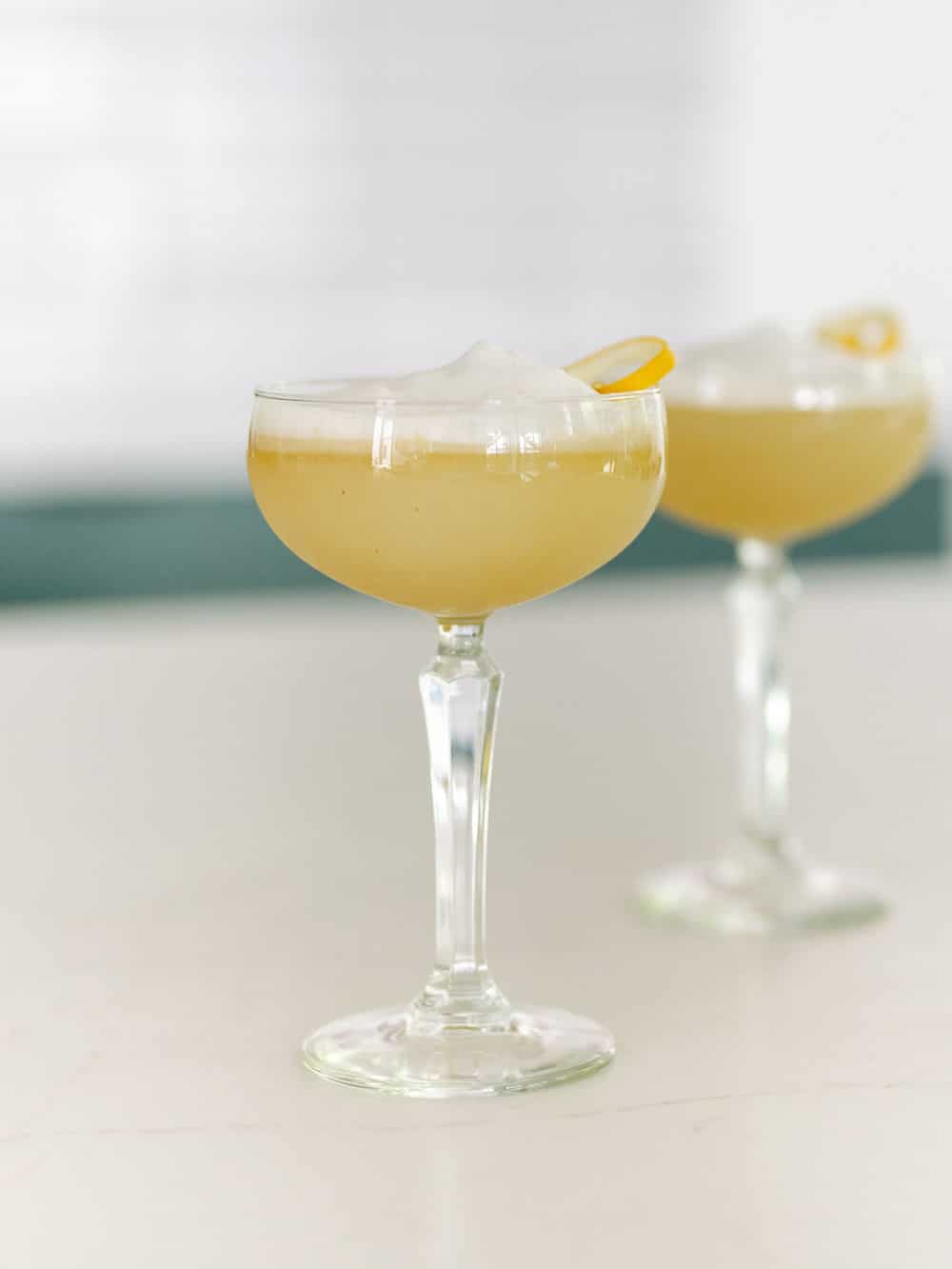 There's a common misconception that beautiful, delicious cocktails must be time consuming and take a seasoned bartender to procure. Not so! I love the Whiskey Sour because of it's simplicity and also because of it's balance. It's not too sweet, tart or strong. It really is the perfect summertime cocktail recipe if you're looking to try something new or just learning how to make your favorite cocktail at home for the first time.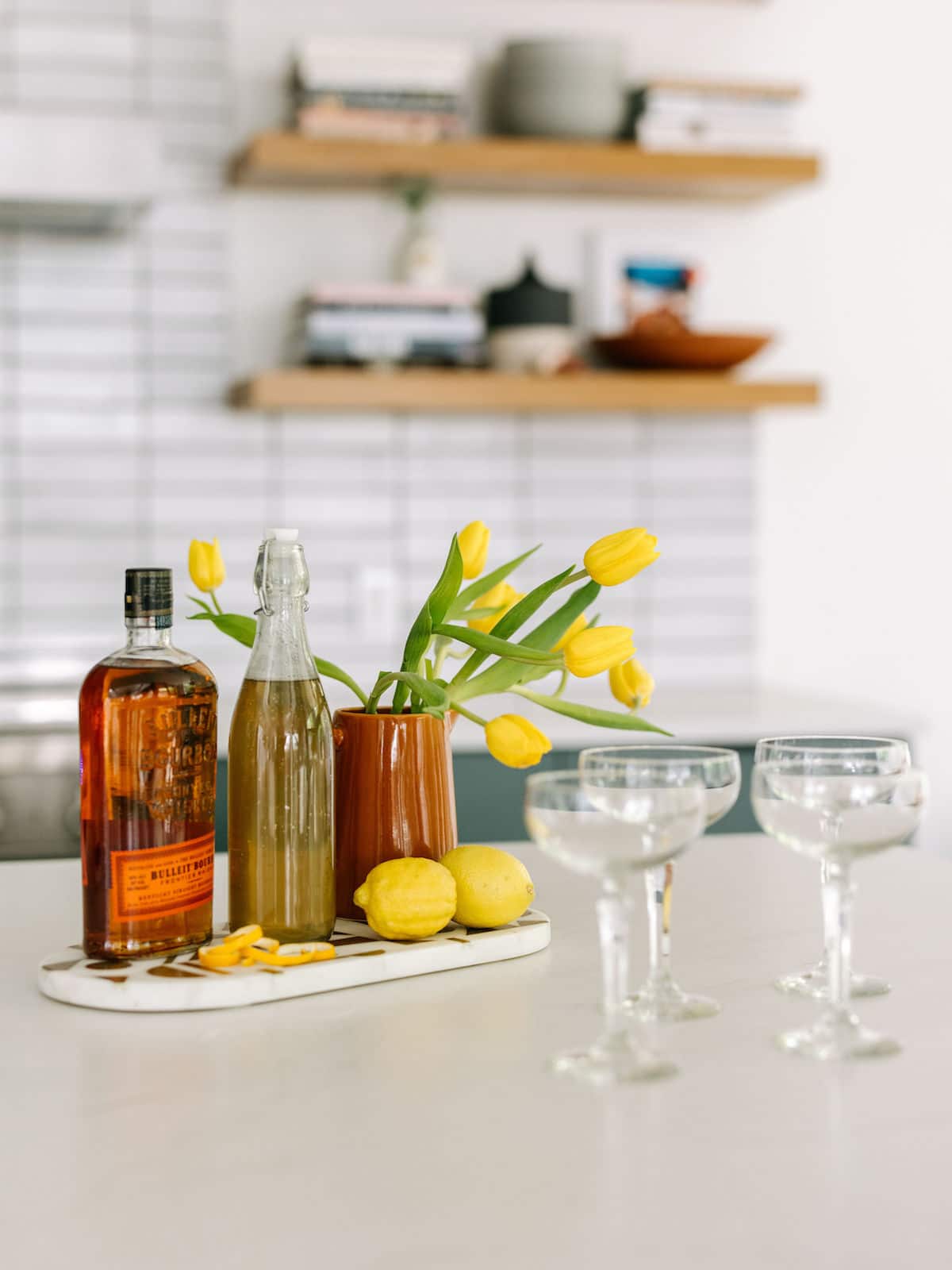 Homemade Whiskey Sour Recipe
A Whiskey Sour cocktail consists of citrus, sugar, base alcohol and egg white for added froth. In a traditional Whiskey Sour you'll often times see just lemon juice, but we added lime juice to our citrus mix because I love the added zest of flavor! You can even combine orange or grapefruit juice to your citrus mix. Play around with the recipe and see what appeals most to your tastebuds.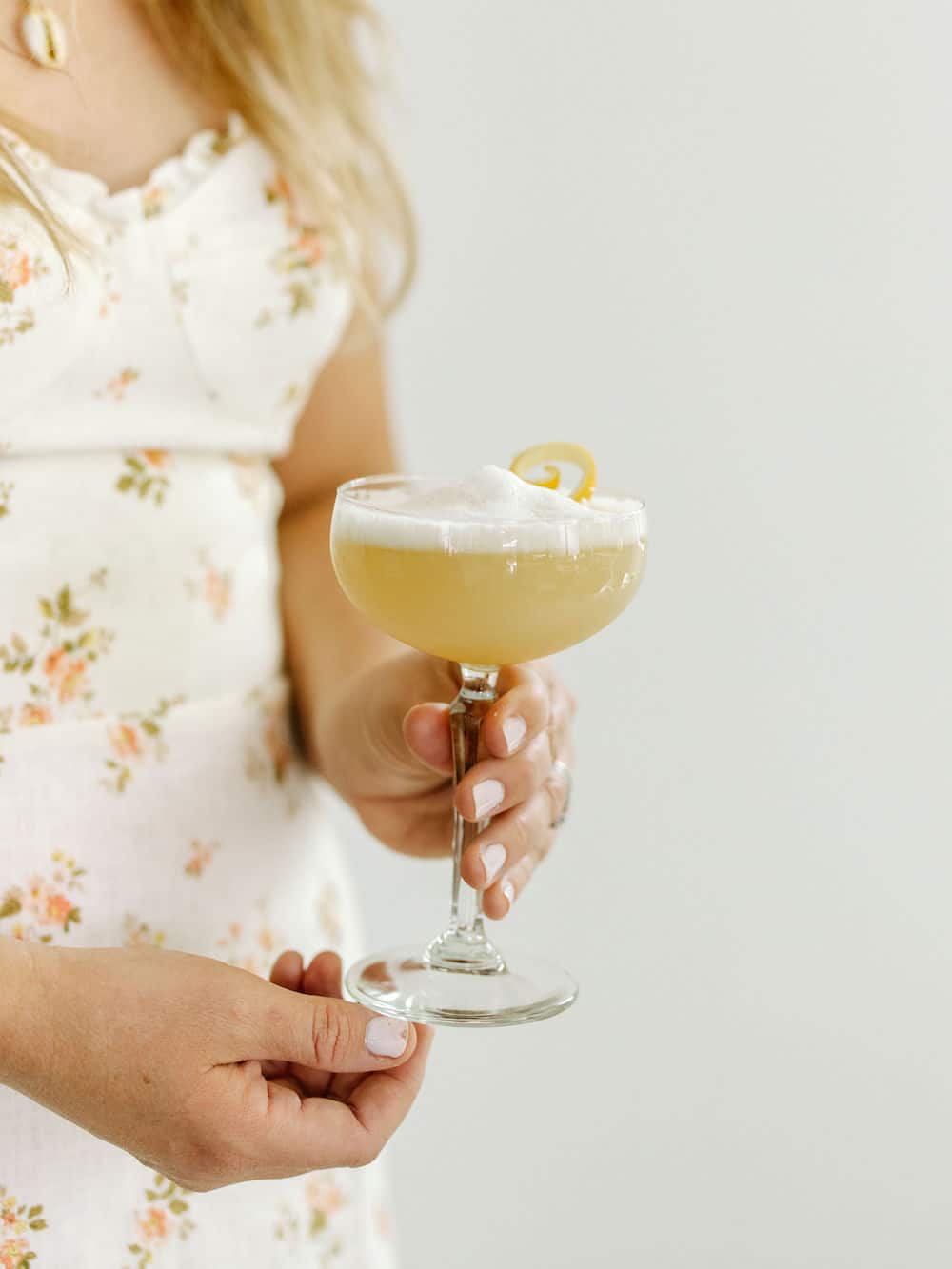 Whiskey Sour Ingredients
A traditional whiskey sour contains bourbon whiskey, lemon juice, simple syrup and egg white. We added lime juice to our mix for an added zest in the flavor profile. You can always omit the egg white or add a vegan alternative like Aquafaba.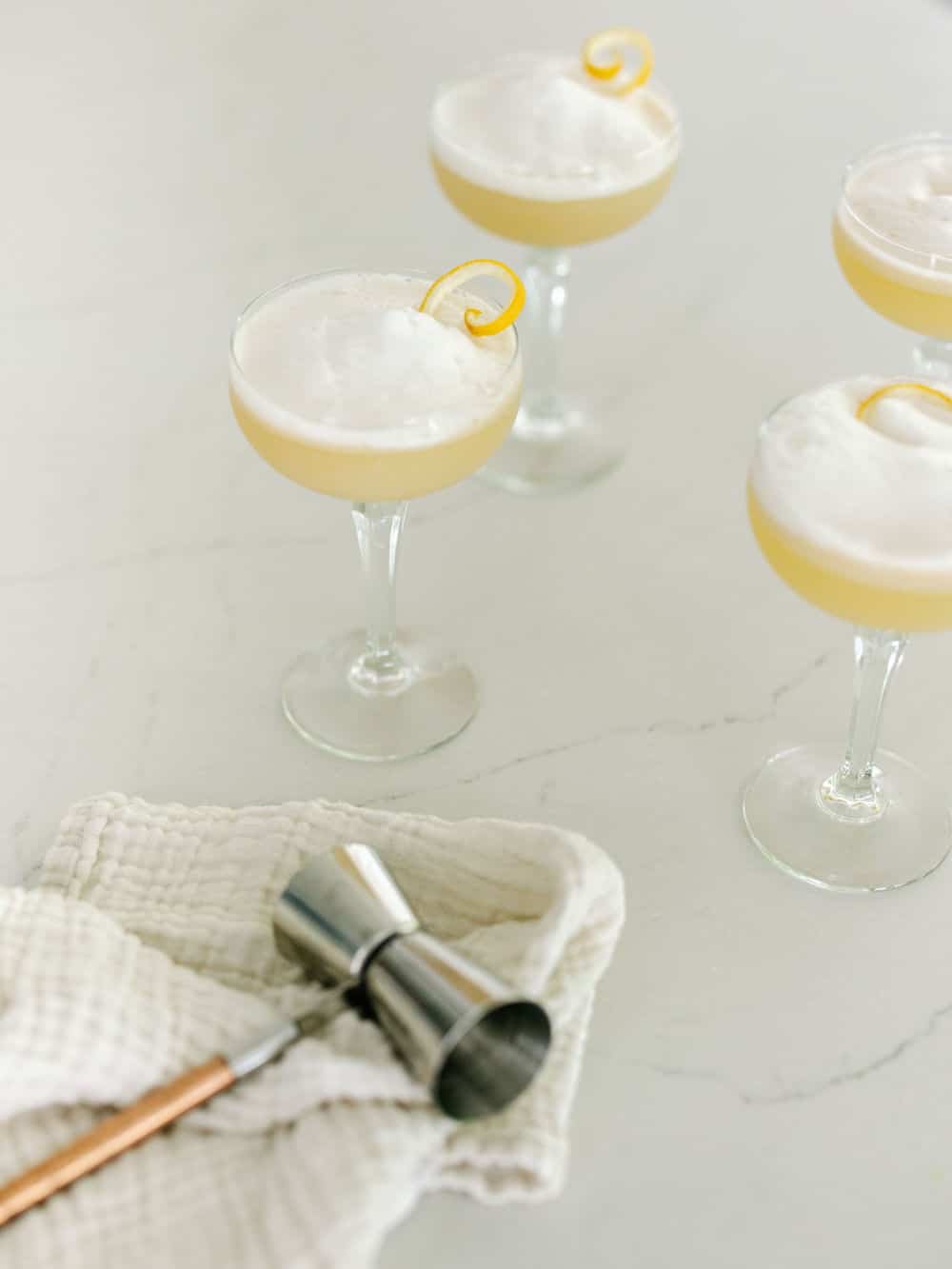 What's the difference between Bourbon and Whiskey
You might already know that all bourbon is whiskey, but not all whiskey is bourbon. By definition, whiskey is a spirit distilled from fermented grain mash—grain varieties include wheat, rye, barley, and corn—and then aged in wooden barrels. Whiskey is made all over the world and there are many popular styles including Scotch whisky, Irish whiskey, and American whiskey. The most popular form of American whiskey is bourbon. In order to be called Bourbon, it must be produced in America, made from 51 percent corn, and stored in new charred-oak barrels. Also, in order to be called Bourbon, it needs to be distilled to no more than 160 proof.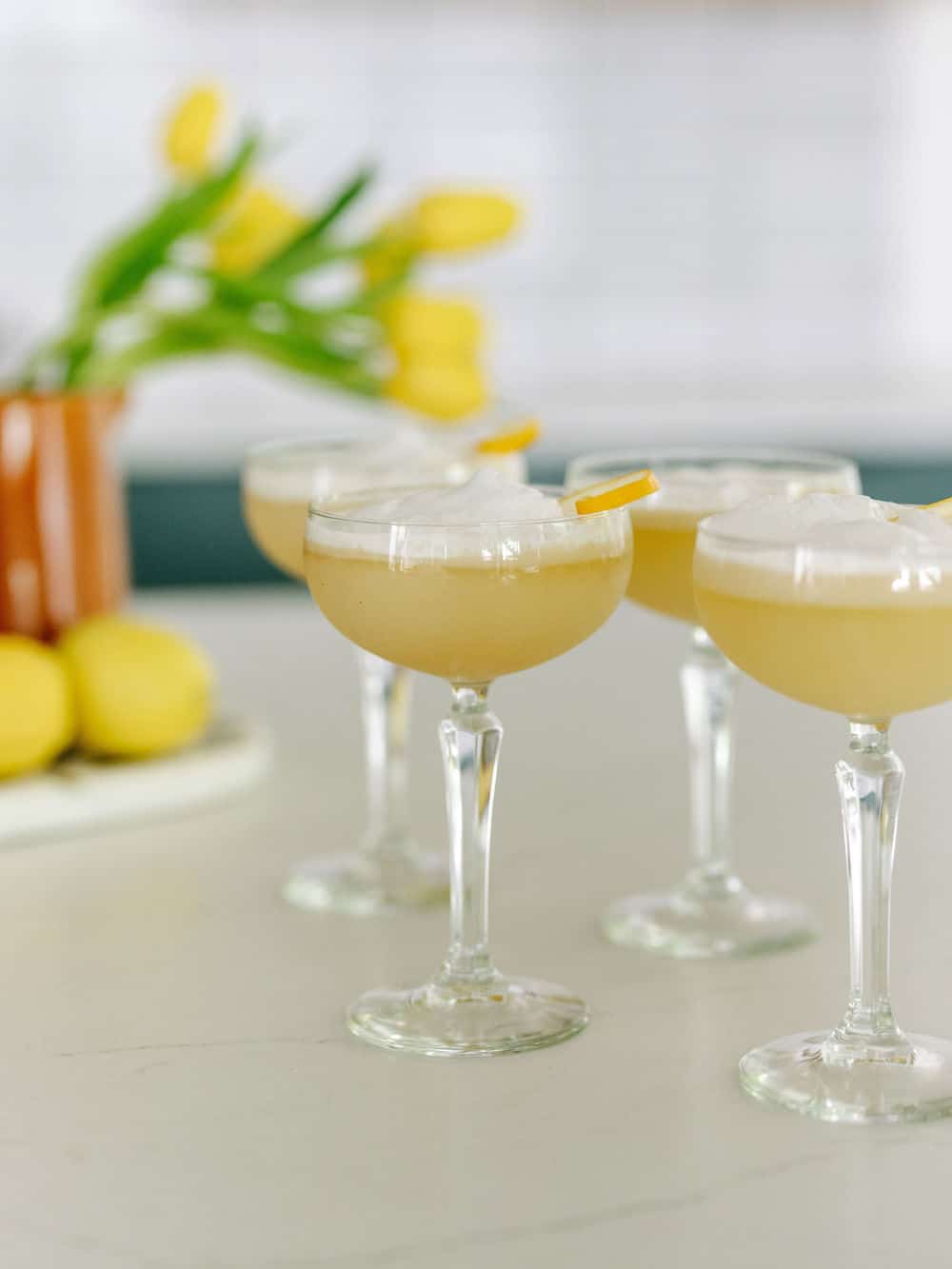 Egg White Cocktails
The majority of classic cocktails that we know today as classics were created around the turn of the 20th century, many of them include egg whites. Egg whites are especially common in sours like the Whiskey Sour and Pisco Sour. While egg whites don't dramatically effect the taste of a cocktail, they do effect the feel, weight and texture of a cocktail. Make sure to only use pasteurized eggs when adding to a cocktail recipe.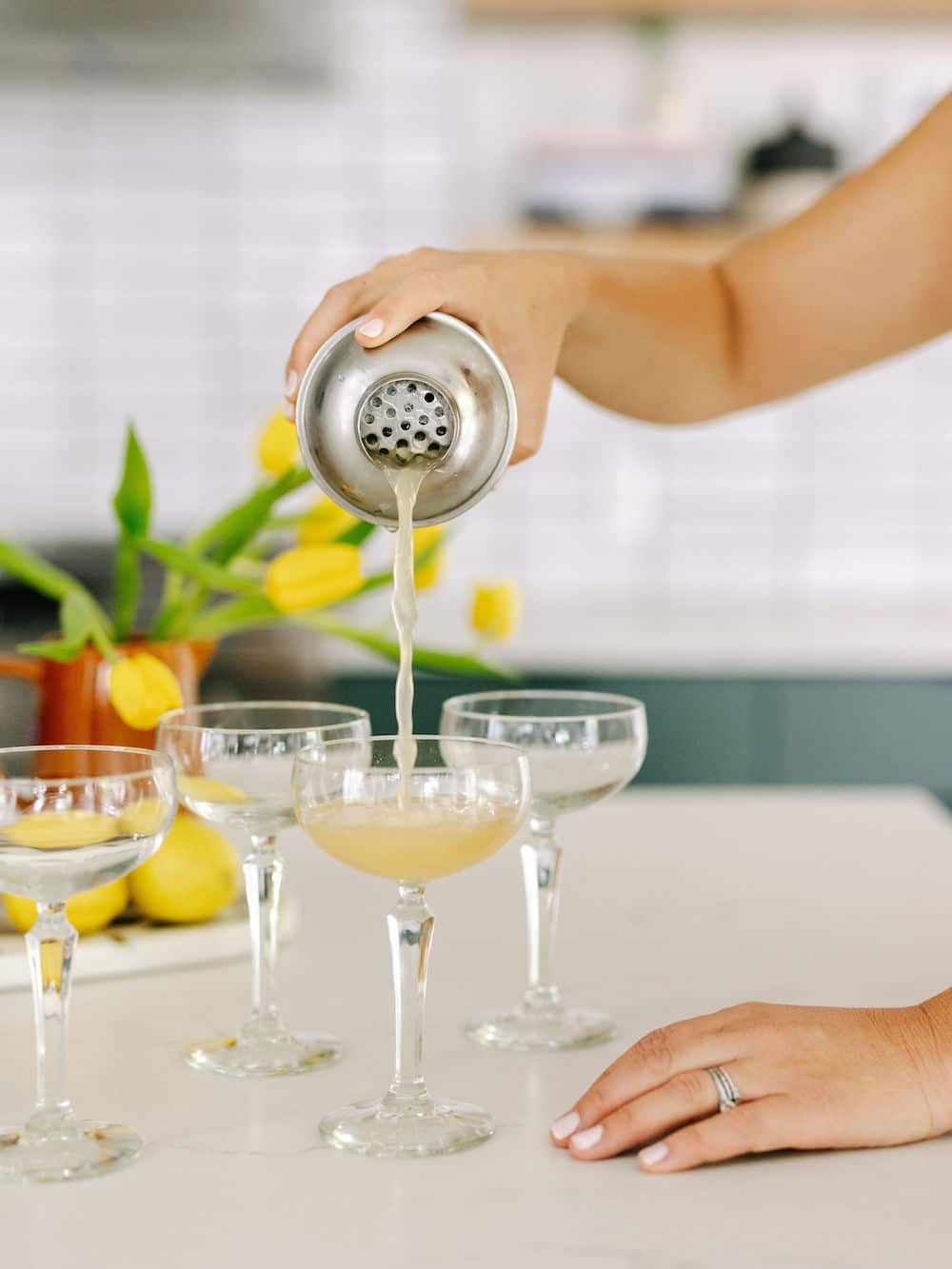 Vegan Egg White Substitute for Cocktails
For the last five years, aquafaba, the residual liquid at the bottom of canned chickpeas, has been used as a vegan alternative to eggs. A friend of ours used this in our cocktails at a holiday party a couple of years ago and I found them to be delicious! There are also specific products you can buy that have been created as egg white alternatives for cocktails.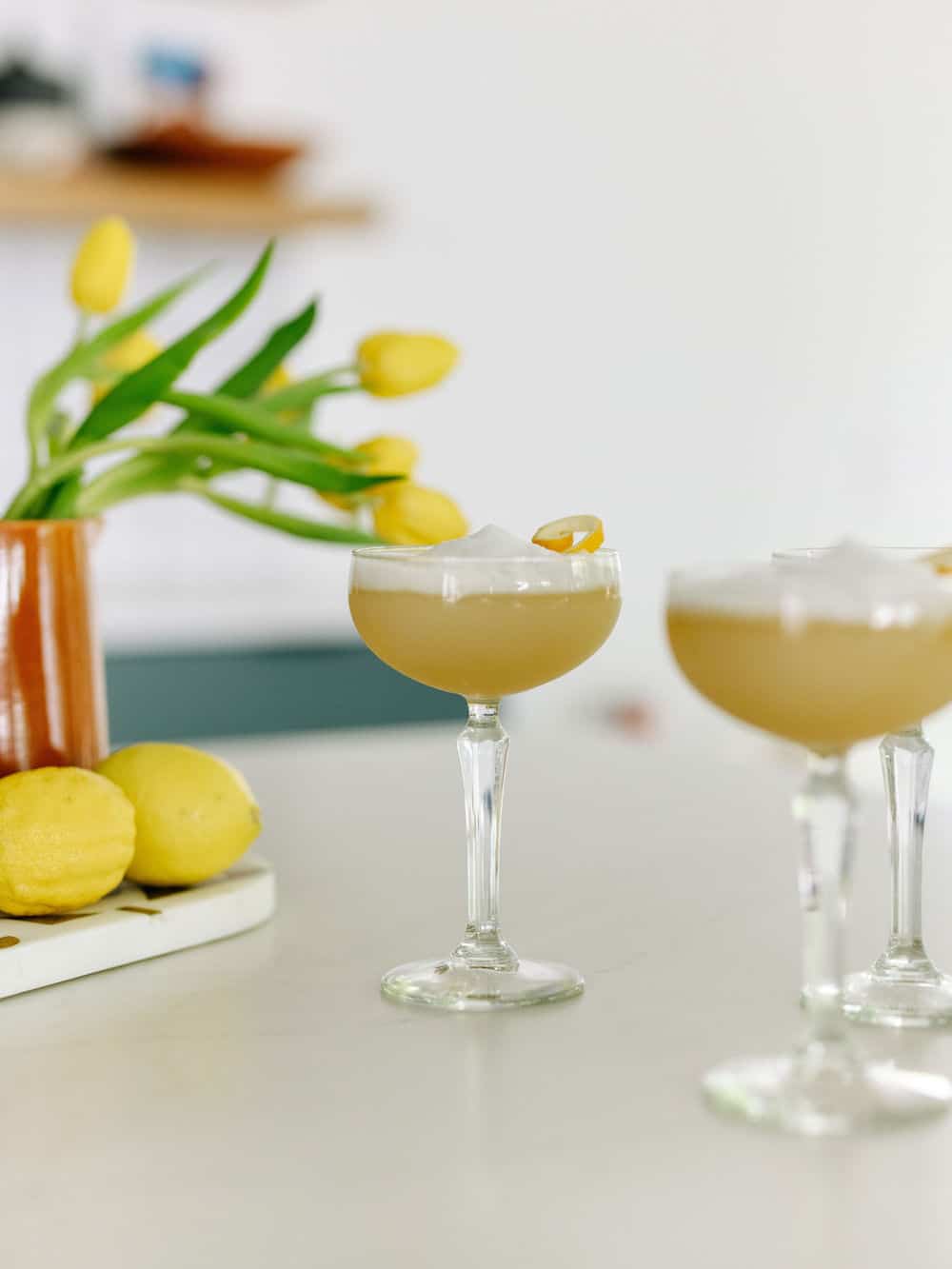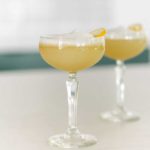 Whiskey Sour
This simple summer cocktail is easy to make, looks fancy and tastes delicious!
Ingredients
4

ounces

bourbon whiskey

1

ounce

fresh squeezed lemon juice

.5

ounce

fresh squeezed lime juice

1.5

ounces

simple syrup

2

egg whites
Instructions
Combine bourbon, juice, simple syrup and egg white in a cocktail shaker.

Fill the shaker with ice, close with a lid and shake vigorously for 15-30 seconds until the outside of the shaker is icy cold.

Strain the cocktail liquid into a glass. Remove the lid from the cocktail shaker and add additional foam to the top of the glasses using a spoon.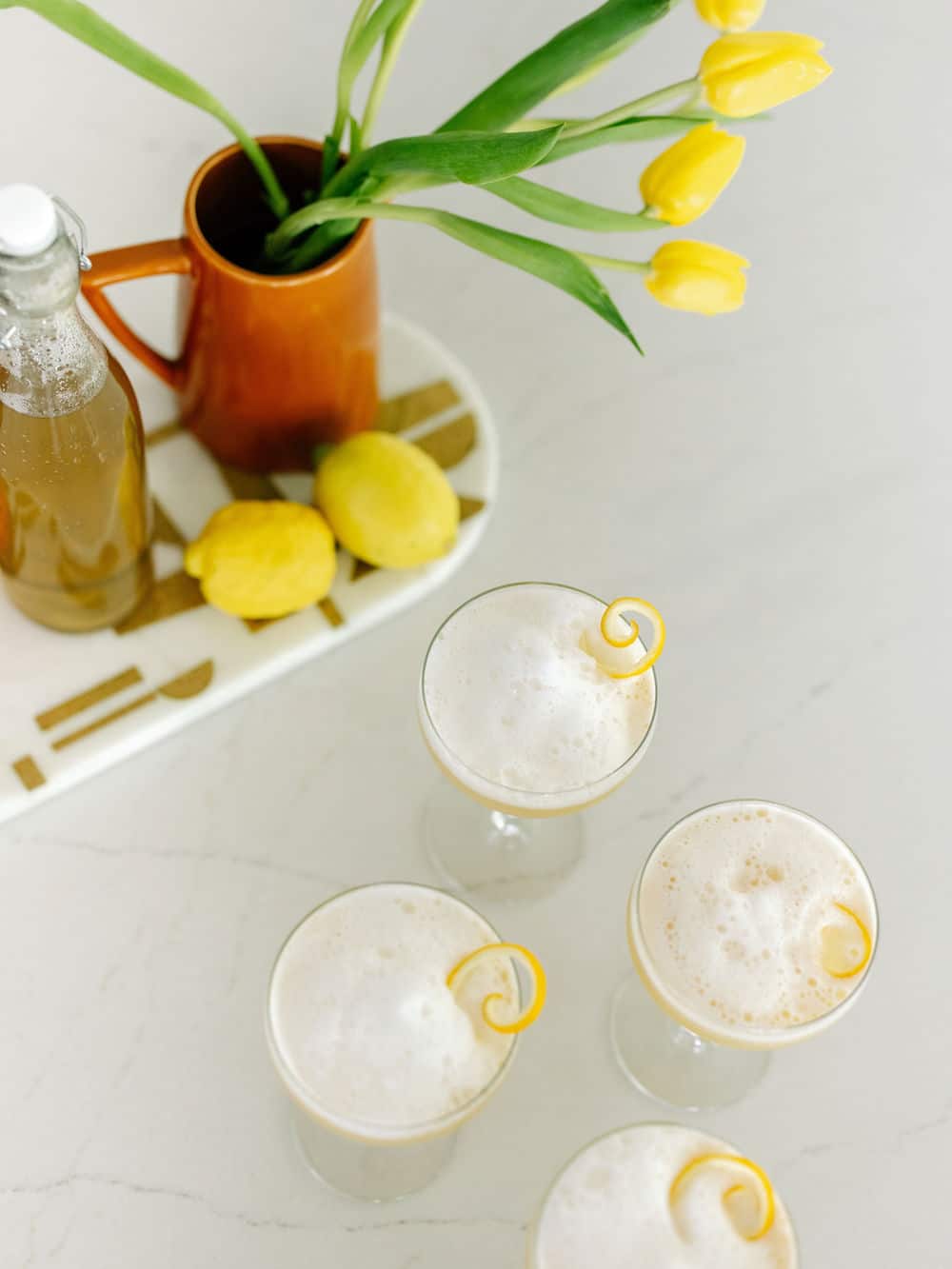 You might also enjoy these cocktail recipes:
(My dress is from Reformation.)
Photography by Katie Jameson