When it comes to dining, is there any city better than New York City in the whole wide world? One might argue no and then I would have to agree with that one. I owe you guys an update to this post, but suffice it to say, all bets were off last month for the week that I was in NYC. While my list of tried and true favorites runs deep (you can see some of them here), I tried out some new places this last trip and wanted to share Oiji with you in particular. The food was so delicious and the ambiance was quaint and cozy in the East Village-- a completely unfussy take on Korean fare. Keep reading for my favorite dishes...!
This long community table would be such a dreamy spot for a dinner party and the crispy fried chicken below is maybe my favorite thing I ate all week!  You cannot come here and not order it!  It's amazing!
...the same goes for their cocktail menu!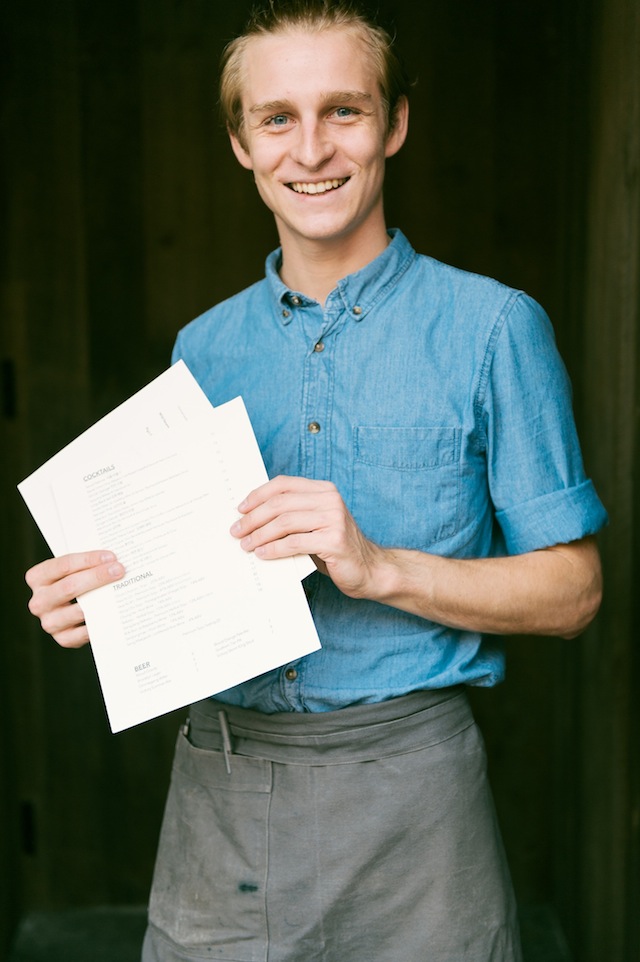 This is the chil-jeo-pan or 7 flavors.  The pancakes play host to each of these different toppings that you can mix together as you wish, playing with the different flavors.
Bottoms up!
Photography by Kat Harris
119 1st Avenue
New York, NY 10003