Austin is a city full of amazing places to eat, from cafes to diners and from bars to restaurants. If you are planning a weekend visit to this fabulous city, I have the perfect food guide for you! Find out where to eat in Austin, featuring some of my favorite haunts!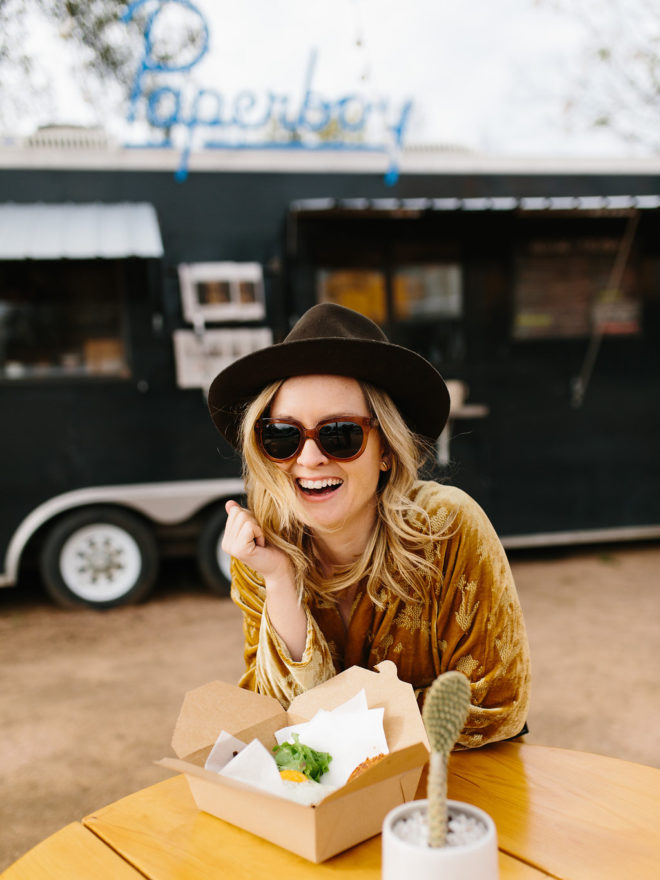 It's that time of year again and while some people might bemoan the traffic and congestion that comes along with the territory of SXSW, I personally love these 10 days when some of the most innovative and most interesting brands and individuals descend upon our beloved city to connect and create meaningful activations and conversations.
Everyone wants to know where to eat in Austin
In the meantime, ever wonder what is the most frequent question that I find in my Instagram DMs? It's people wanting to know where to eat in Austin! Should you find yourself in the capital of Texas now or any time in the future, below is our 3 day foodie tour of the places you absolutely cannot miss! (For more all things Austin posts, check out What to Do with One Perfect Day in Austin, My 10 Favorite Things to do with Kids in Austin, the Ultimate Guide to a Girls Weekend in Austin, My 10 Favorite Lunch Spots in Austin, and of course The Best Breakfast Tacos in the City! (Haha! What can I say? I love this city!)

Where to eat in Austin Day 1: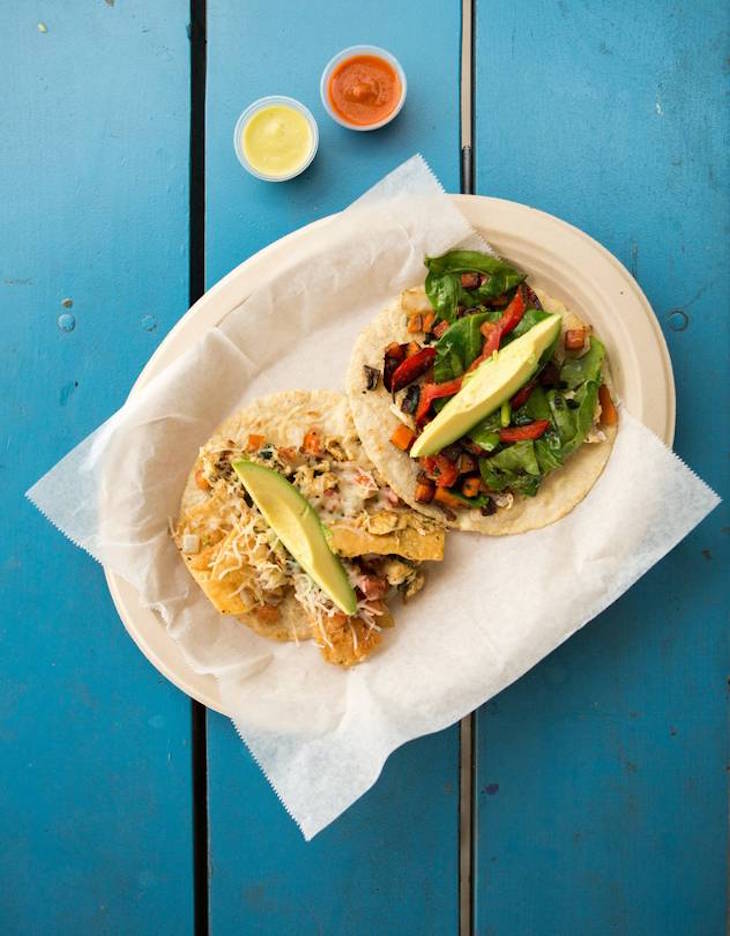 Breakfast at Veracruz: I can't think of a more perfect start to your Austin food tour than the migas taco here is the best breakfast taco in town, hands down! (There are lots of locations-- most food trucks, one brick and mortar, all delicious.)
(image via Bon Appetit)
Lunch at Lambert's: You can't come to Texas and not sample the barbecue. There are lots of great spots for brisket and potato salad here (see: Stiles Switch), but we love the downtown location, cool design, and menu twist of Lambert's.
(image via Lambert's)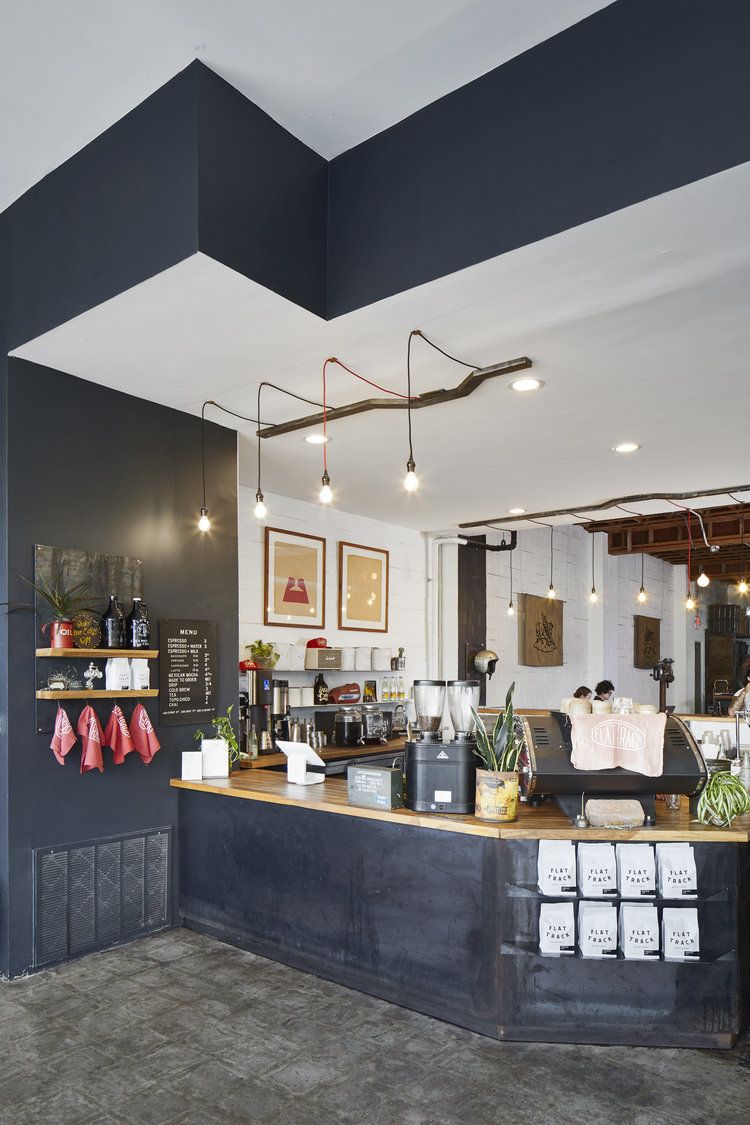 Snacks / Coffee: Head to Flat Track for a cold brew and one of their mini gluten-free chocolate donuts set amidst a bike shop. Yes, you read that correctly.
(image via Lilianne Steckel)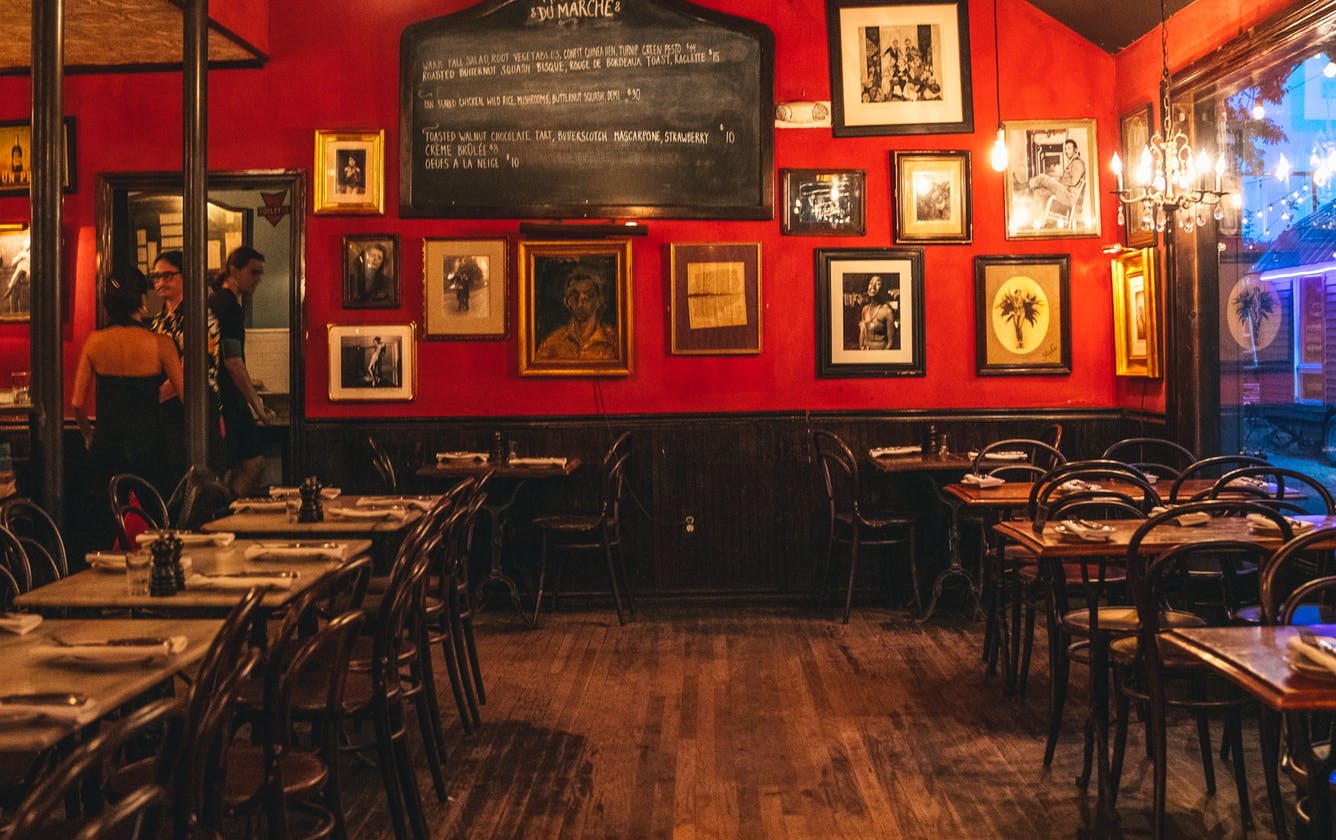 Dinner at Justine's Brasserie: French with a side of fun, be sure to order the Moules Frites or the Pork Chop!
(image via Eater ATX)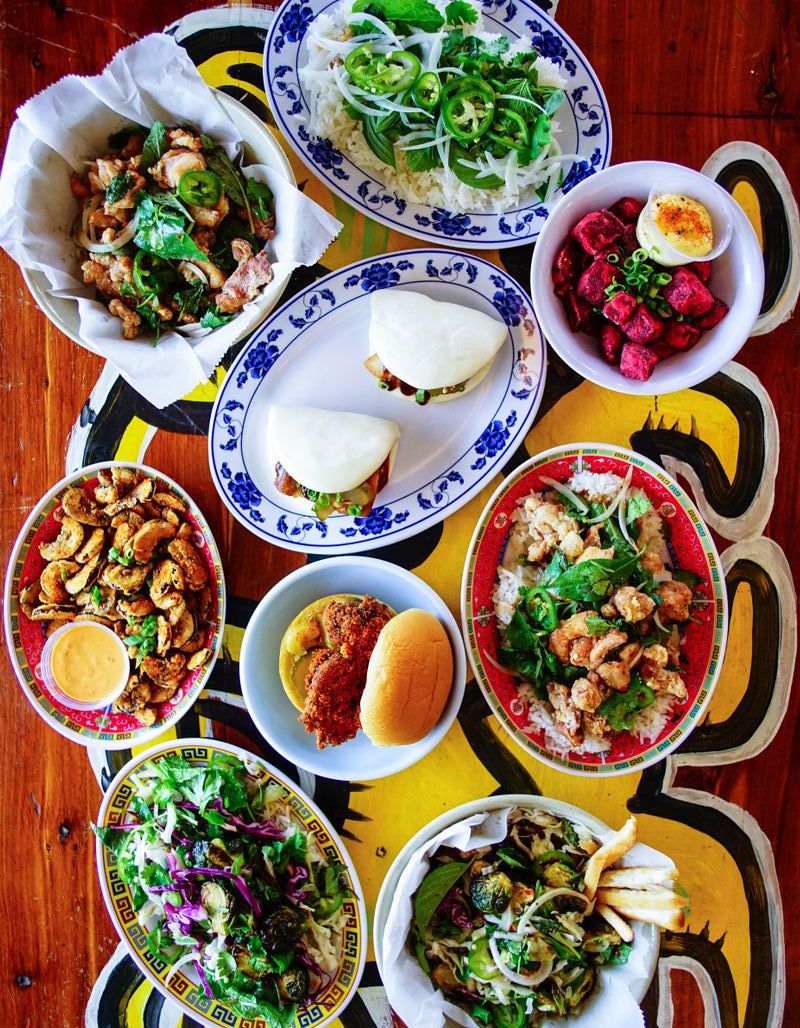 Late Night: East Side King Truck at The Liberty Bar : Grab a drink at this dive bar on the East Side and then order the Thai Chicken Karaage-- some of the best I've ever had!
(image via East Side King)
Where to eat in Austin Day 2: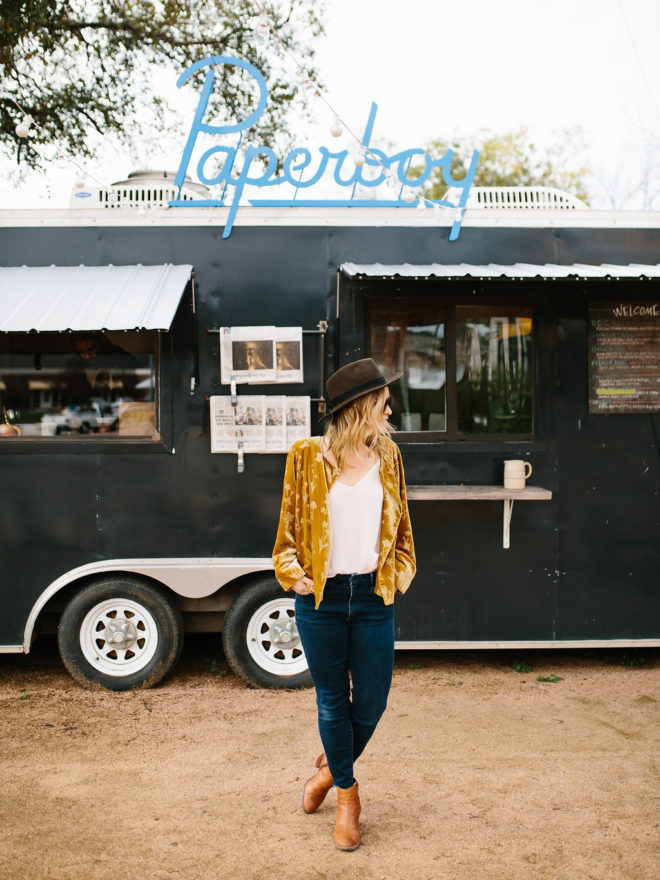 Breakfast at Paperboy: Take friends so you don't have to choose between the Texas Hash, Chilaquiles, and B.E.C. sandwich.
Lunch at June's: The perfect spot to hit up while you're shopping on South Congress. Don't be shy. Order that Fried Chicken Sandwich that's calling your name.
(image via Hyhoi)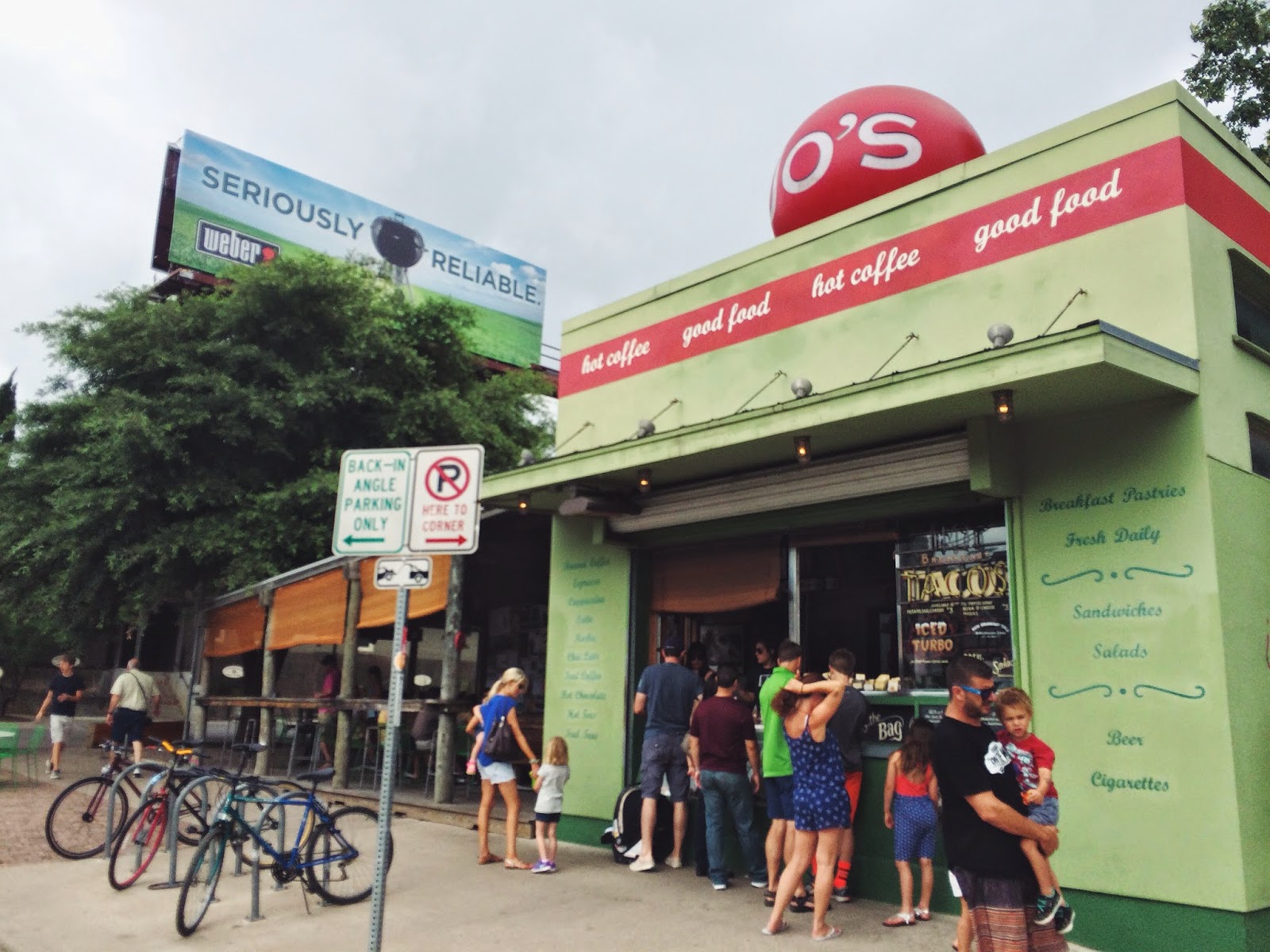 Snacks or Coffee: Head to Jo's Coffee for a caffeinated beverage and quick selfie at the "I Love You So Much" mural.
(image via Eater ATX)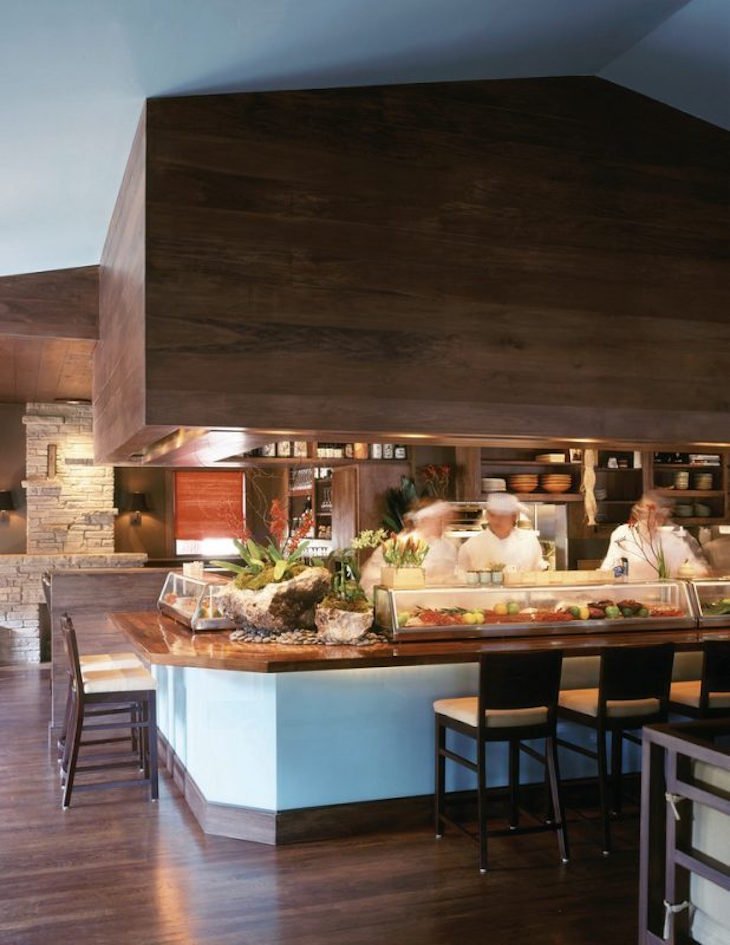 Dinner at Uchi: This place is super special and one of my favorite date night spots! Be sure to order the Hama Chili and the Shag Roll
(image via Uchi)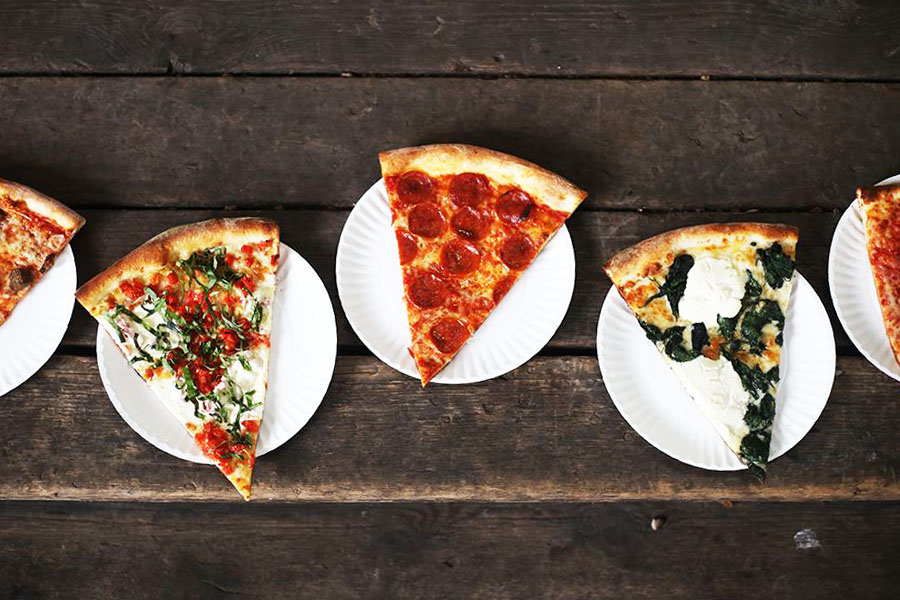 Late Night at Home Slice: Why does pizza taste even better at midnight?!
(image via I Dream of Pizza)
Where to eat in Austin Day 3: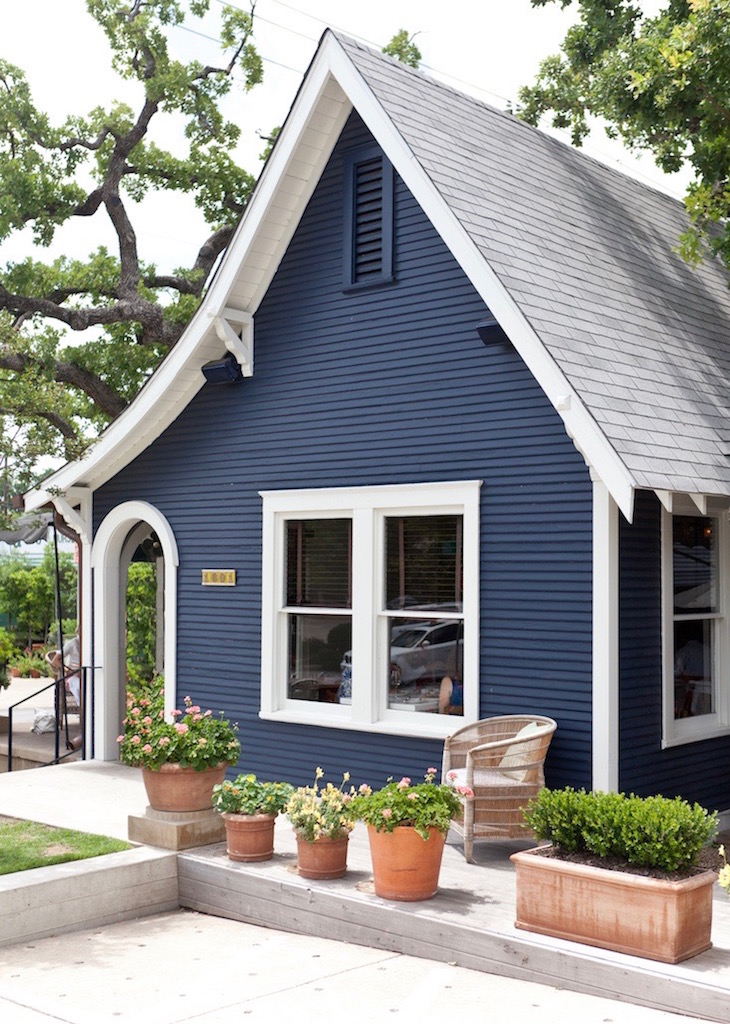 Breakfast at Josephine House: One of my favorite places for everything from a birthday breakfast to a quiet dinner with friends. Don't miss the Nutella Morning Bun (!!!) or the Huevos Rancheros.
(image via Local Sugar)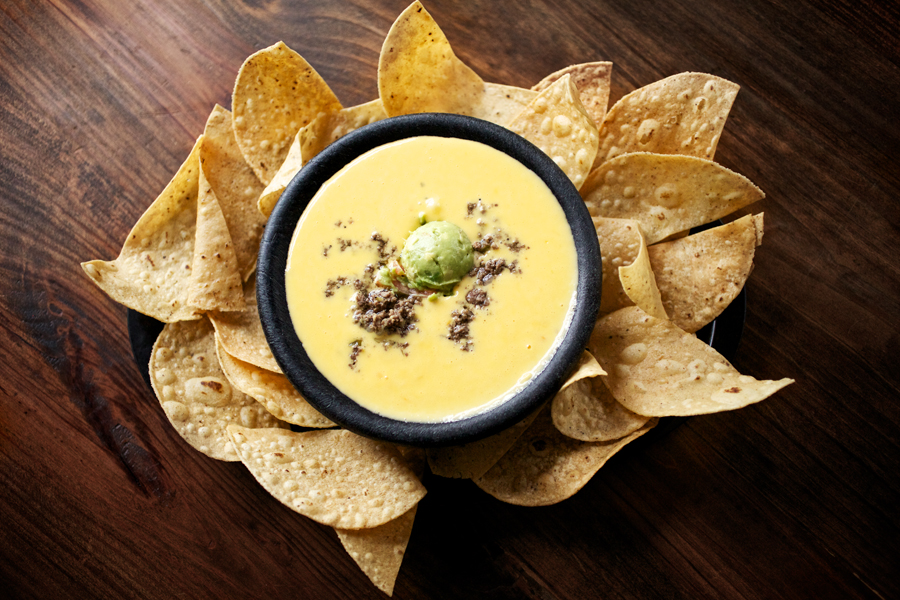 Lunch: Matt's El Rancho: You can't come to Austin without getting Tex-Mex and this place is an institution! Order the sizzling fajitas and a side of chips and queso for the table... or for yourself. We won't judge.
(image via My Statesman)
Snacks or Coffee at Better Half : Rest your feet at this cozy diner spot with simply coffee or Cauliflower Tots, too.
(image via Lilianne Steckel)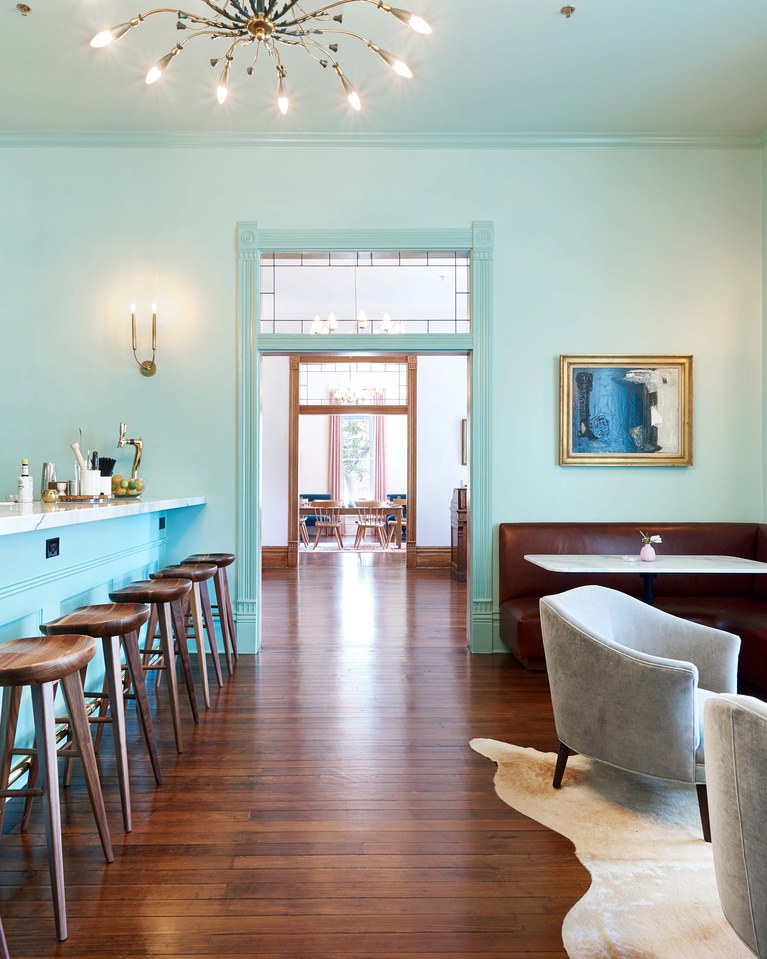 Dinner at Mattie's: If you find yourself here on day 3, know that you're ending your trip at my favorite spot in Austin. It was recently renovated but the historic building retained all of it's charm and the food-- biscuits, fried chicken, and more!-- is just as impressive.
(image via Bon Appetit)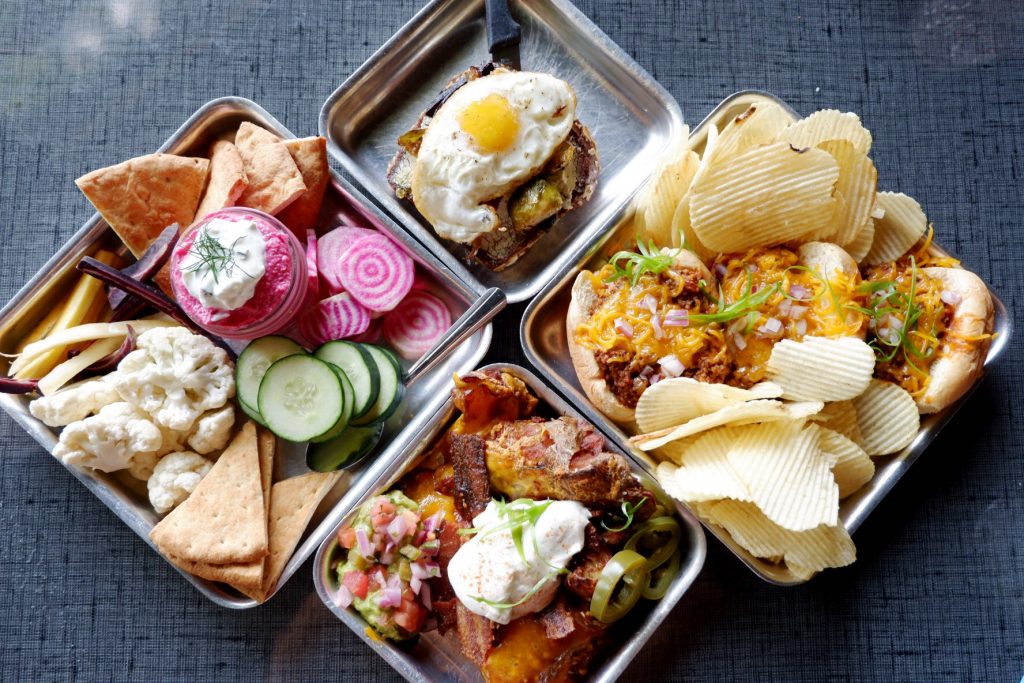 Late Night at Irene's: Located walking distance or just a short Uber ride away from some of the best bars in the city, this spot is perfect for winding down your night with anything from chill bar food (jalepeno poppers!) to one of the best burgers in the city!
(image via The Austinot)
PS. Sunglasses from top image are Warby Parker (They're older so link is for same style, different colors)
There's so much choice in this city!
I love how many options there are for great food in this city, and there's so many places I still haven't visited yet. I'm sure there are many more gems that I haven't yet discovered! I hope this city guide to food in Austin will help you plan your trip to this great city!
Be sure to check out these other guides to Austin for your weekend getaway!
I'd love to hear from you if you are planning on visiting Austin soon, or if you have been to any of these eateries! Do you have any favorite places to eat? Be sure to drop me a note in the comments below!