08/06/2018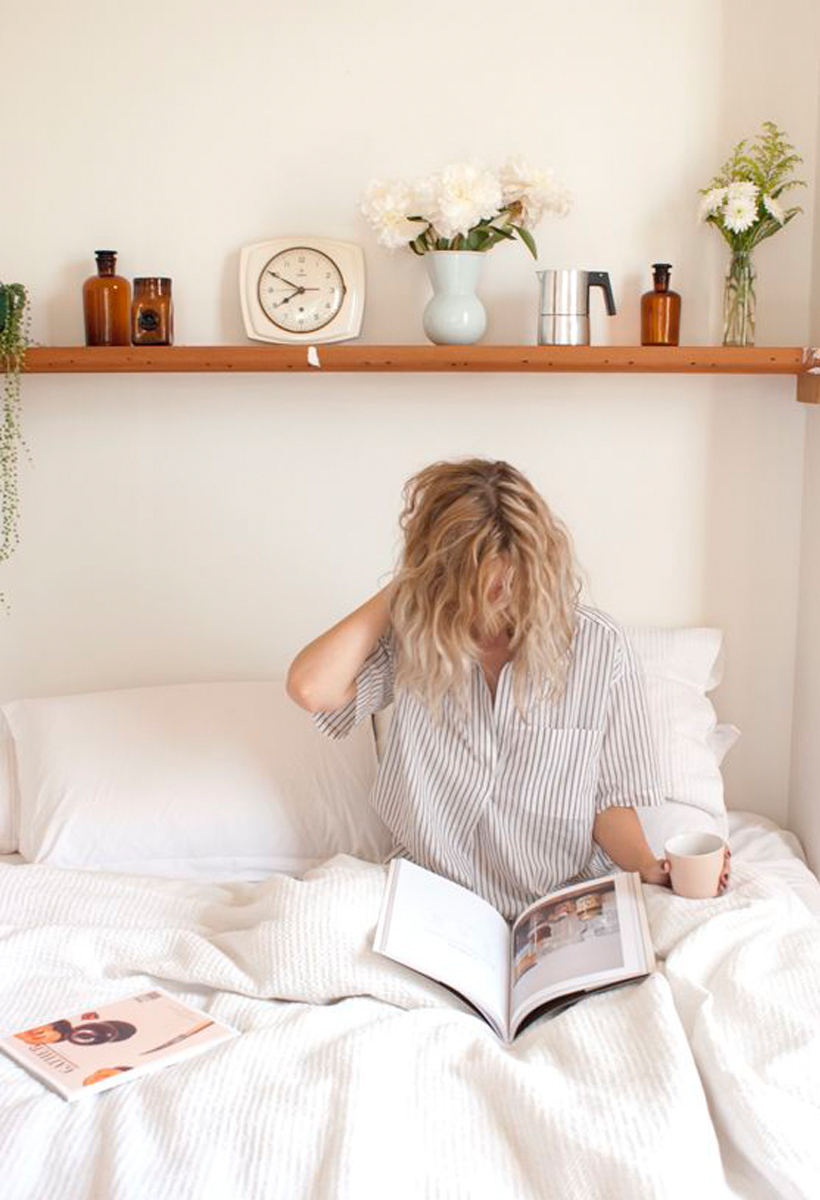 By all appearances, life is back to normal after two weeks of traveling with the girls and Aaron.  There's an almond milk latte on my right and the sage hued linen curtains are pulled closed across the office window behind me. (A sight that Aaron will with one hundred percent certainty remark on if he walks in.)  Childcare has been arranged. My computer is open.  Yet I'm moving slower, as if still taking in Pollock at MoMA or observing the seagrass of Martha's Vineyard bend as the wind wills it.  I'm okay with that.  I hope that on a chilly day in November I can sit in this same place, the curtains pulled open and window cracked and I hope the cool breeze conjures up the memory of artisans and their beautiful wares in Santa Fe and of a people who lived hundreds and hundreds of years ago in such close community with each other up in the mountains.  I'm convinced that our travels are not short-lived pleasures, but, at best, they're places and people and moments that impress themselves upon us in a way that adds a permanent layer to our being that wasn't there before.
So here I am, with all of my new layers, excited to head into this new and busiest season for us here.   A few weeks ago before going on vacation, I asked you guys via Instagram  for some book recommendations and you guys delivered in a major way!  Here's the thing about reading: I love it.  I have since I was a kid.  I become totally engrossed in what I am reading and think about the subject matter or plot twists even when the book isn't cracked.  Here's the other thing about reading: It's really hard for me to prioritize.  It is a total extravagance in the land of work and motherhood, for which the time for it never seems to manifest.  That's why I decided for the month of August that I would read for 30 minutes every day. It's most commonly found at the end of the day before bed, but I have snuck in chunks of time during Ever's nap, on the way to the airport, and on that rare occasion where I am awake before my kids in the morning.  I'm only six days in, but so far I'm loving this new routine and thought I would share the books that are currently on my must-read list… (Thanks again for your recs!)
1. Barbarian Days: I'm currently reading this now.  It's not a thriller or a page turner that will keep you up at night.  It's the opposite in a really beautiful way.  It's the memoir of a young boy growing up between Hawaii and California and his poetic telling of navigating both wave riding and adolescence. It has an oddly calming effect and is a really peaceful and interesting read.
2. Less: (The blurb from Amazon:) "Who says you can't run away from your problems? You are a failed novelist about to turn fifty. A wedding invitation arrives in the mail: your boyfriend of the past nine years is engaged to someone else. You can't say yes–it would be too awkward–and you can't say no–it would look like defeat. On your desk are a series of invitations to half-baked literary events around the world.
QUESTION: How do you arrange to skip town?
ANSWER: You accept them all.
What would possibly go wrong? Arthur Less will almost fall in love in Paris, almost fall to his death in Berlin, barely escape to a Moroccan ski chalet from a Saharan sandstorm, accidentally book himself as the (only) writer-in-residence at a Christian Retreat Center in Southern India, and encounter, on a desert island in the Arabian Sea, the last person on Earth he wants to face. Somewhere in there: he will turn fifty. Through it all, there is his first love. And there is his last."
3. Imperfect Courage:  The author is a good friend and mentor of mine here in Austin.  She's hilarious, brave, daring, strong and, you guessed it, courageous. She's also the founder of a multi-million dollar company, Noonday Collection, that creates opportunity for women around the world and here in the Unites States.  I just got this one in the mail and haven't cracked it open yet, but you better believe it's going to be next on my list once I finish Barbarian Days.
4. Educated: So many of you recommended this one to me on Instagram!  Here's what Amazon says, "Tara Westover was seventeen the first time she set foot in a classroom. Born to survivalists in the mountains of Idaho, she prepared for the end of the world by stockpiling home-canned peaches and sleeping with her "head-for-the-hills" bag. In the summer she stewed herbs for her mother, a midwife and healer, and in the winter she salvaged metal in her father's junkyard.  When another brother got himself into college and came back with news of the world beyond the mountain, Tara decided to try a new kind of life. She taught herself enough mathematics, grammar, and science to take the ACT and was admitted to Brigham Young University. There, she studied psychology, politics, philosophy, and history, learning for the first time about pivotal world events like the Holocaust and the Civil Rights Movement. Her quest for knowledge transformed her, taking her over oceans and across continents, to Harvard and to Cambridge University. Only then would she wonder if she'd traveled too far, if there was still a way home.  Educated is an account of the struggle for self-invention. It is a tale of fierce family loyalty, and of the grief that comes from severing one's closest ties. With the acute insight that distinguishes all great writers, Westover has crafted a universal coming-of-age story that gets to the heart of what an education is and what it offers: the perspective to see one's life through new eyes, and the will to change it."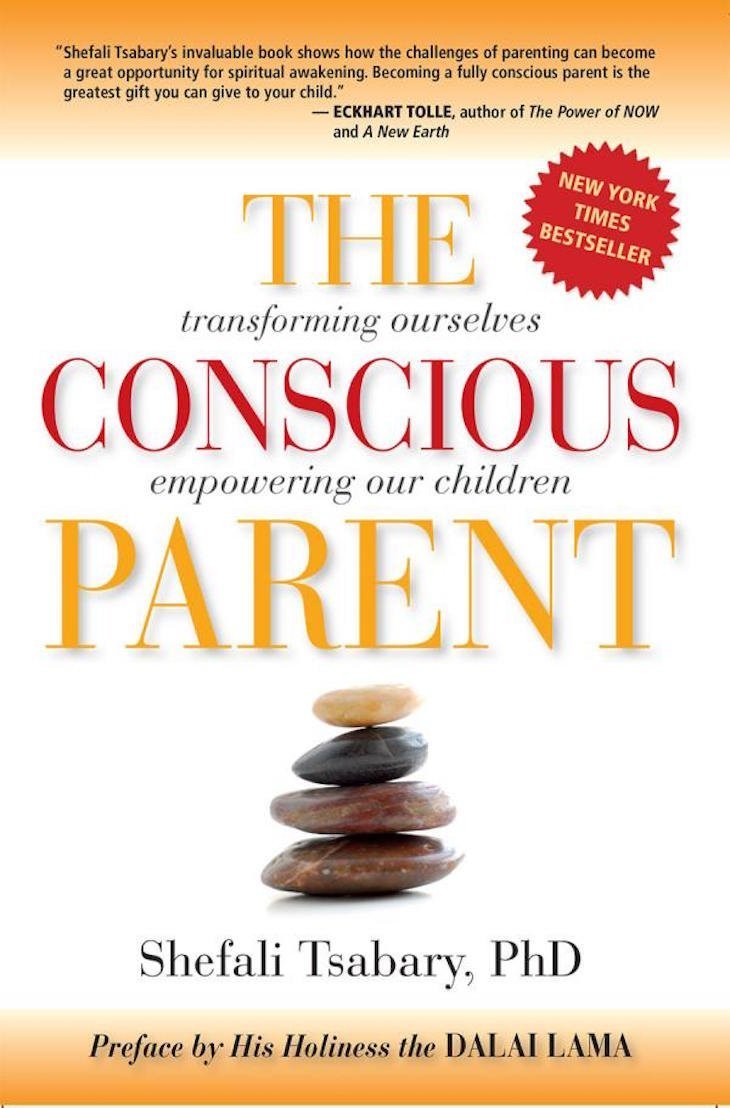 5. The Conscious Parent: This books has come up a few times in recent conversations with friends, so I mentally added it to my list.  Anyone else read this one yet?  Any other parenting books you've loved?
6. The Good News About Bad Behavior: The books centers around the idea that self-control is becoming a lost art.  The author argues that, "Contemporary kids need to learn independence and responsibility, yet our old ideas of punishments and rewards are preventing this from happening."  I'm more than a little intrigued…
7. The Lost Art of Finding Our Way: Speaking of lost arts, 'long before GPS and Google Earth, humans traveled vast distances using environmental clues and simple instruments. What is lost when technology substitutes for our innate capacity to find our way? Illustrated with 200 drawings, this narrative―part treatise, part travelogue, and part navigational history―brings our own world into sharper view.'
8. This is the Story of a Happy Marriage: When I stumbled upon this book at a cafe in Santa Fe, I was a little shocked to learn there was an Ann Patchett book that I knew nothing of. I'm excited to dive into this memoir from the author who had me hanging on her every word in Commonwealth.
9. Daily Rituals:  Here's what Amazon says, "Franz Kafka, frustrated with his living quarters and day job, wrote in a letter to Felice Bauer in 1912, "time is short, my strength is limited, the office is a horror, the apartment is noisy, and if a pleasant, straightforward life is not possible then one must try to wriggle through by subtle maneuvers."  Kafka is one of 161 inspired—and inspiring—minds, among them, novelists, poets, playwrights, painters, philosophers, scientists, and mathematicians, who describe how they subtly maneuver the many (self-inflicted) obstacles and (self-imposed) daily rituals to get done the work they love to do, whether by waking early or staying up late; whether by self-medicating with doughnuts or bathing, drinking vast quantities of coffee, or taking long daily walks. Thomas Wolfe wrote standing up in the kitchen, the top of the refrigerator as his desk, dreamily fondling his "male configurations". . . Jean-Paul Sartre chewed on Corydrane tablets (a mix of amphetamine and aspirin), ingesting ten times the recommended dose each day . . . Descartes liked to linger in bed, his mind wandering in sleep through woods, gardens, and enchanted palaces where he experienced "every pleasure imaginable."  Here are: Anthony Trollope, who demanded of himself that each morning he write three thousand words (250 words every fifteen minutes for three hours) before going off to his job at the postal service, which he kept for thirty-three years during the writing of more than two dozen books . . . Karl Marx . . . Woody Allen . . . Agatha Christie . . . George Balanchine, who did most of his work while ironing . . . Leo Tolstoy . . . Charles Dickens . . . Pablo Picasso . . . George Gershwin, who, said his brother Ira, worked for twelve hours a day from late morning to midnight, composing at the piano in pajamas, bathrobe, and slippers . . ."
10. A Gentleman in Moscow:  One of you said that this was the only book in the history of your 15+ member book club that everyone gave 5 stars.  Consider it primed!  Here's what Amazon says, "In 1922, Count Alexander Rostov is deemed an unrepentant aristocrat by a Bolshevik tribunal, and is sentenced to house arrest in the Metropol, a grand hotel across the street from the Kremlin. Rostov, an indomitable man of erudition and wit, has never worked a day in his life, and must now live in an attic room while some of the most tumultuous decades in Russian history are unfolding outside the hotel's doors. Unexpectedly, his reduced circumstances provide him entry into a much larger world of emotional discovery.  Brimming with humor, a glittering cast of characters, and one beautifully rendered scene after another, this singular novel casts a spell as it relates the count's endeavor to gain a deeper understanding of what it means to be a man of purpose."
11. Dispatches from Pluto: What Amazon says, "Dispatches from Pluto is a book as unique as the Delta itself. It's lively, entertaining, and funny, containing a travel writer's flair for in-depth reporting alongside insightful reflections on poverty, community, and race. It's also a love story, as the nomadic Grant learns to settle down. He falls not just for his girlfriend but for the beguiling place they now call home. Mississippi, Grant concludes, is the best-kept secret in America."
12. How to Win Friends and Influence People: I'll be the first to admit that the title is cringe-worthy and I'm a little skeptical, but this book has been recommended by too many people not to see what the fuss is all about. It's on my nightstand in waiting.
13. Let's Take the Long Way Home: What Amazon says, "They met over their dogs. Gail Caldwell and Caroline Knapp (author of Drinking: A Love Story)became best friends, talking about everything from their love of books and their shared history of a struggle with alcohol to their relationships with men. Walking the woods of New England and rowing on the Charles River, these two private, self-reliant women created an attachment more profound than either of them could ever have foreseen. Then, several years into this remarkable connection, Knapp was diagnosed with cancer. With her signature exquisite prose, Caldwell mines the deepest levels of devotion, and courage in this gorgeous memoir about treasuring a best friend, and coming of age in midlife. Let's Take the Long Way Home is a celebration of the profound transformations that come from intimate connection—and it affirms, once again, why Gail Caldwell is recognized as one of our bravest and most honest literary voices."
initial image via Sherie Mujis, second image via The Effortless Chic