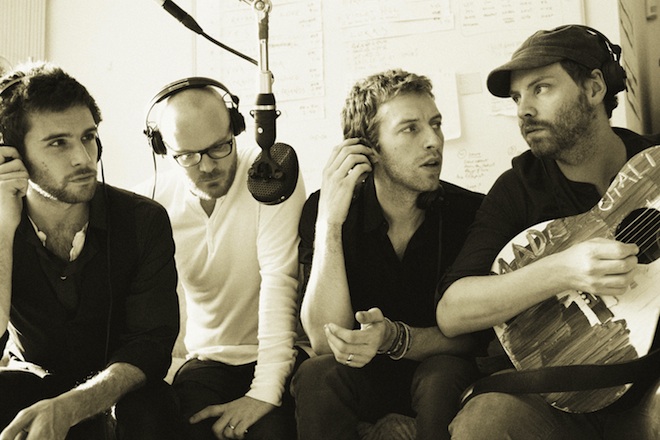 Did you enjoy your playlist from October? Just in time for November, Disney and Google music supervisor, Matt Mugford, is stopping by to reveal what's on his playlist this month.  Let me tell you, there are some serious gems on here!  Take a listen and let me know what your favorites are...
LEAGUES - Haunted
Yesterday was Halloween so "Haunted" seems like a good place to start this months playlist. Not very scary sounding, but a great little pop jam to get things going.
Superhumanoids - Geri
Best band name ever?
Husky - Dark Sea
Fantastic band out of Australia. I'll be honest, there aren't many songs that make me hit repeat...but I literally play this song over and over and over and over and over.
Local Natives - Breakers
New single from the hippest hipster band out there. Just caught a "secret" show of theirs at a small club in my neighborhood and it was pretty amazing. 

Bat For Lashes - All Your Gold
Genius stuff. Beat drops in at 1:25. Worth it.
HAIM - Forever
I am OBSESSED with these sisters.
Kodaline - All I Want
Brand new UK band. I expect greatness from these young lads.
A Silent Film - Let Me Feel Your Heartbeat
Part-Killers / Part-Coldplay. Not bad company to be in. Plus, they recorded this album in my hometown of Phoenix, AZ so that's got to mean something.
Gary Clark Jr. - Bright Lights
Speaking of hometowns, this up and coming blues rocker is from Jen Pinkston's very own Austin, TX. He's drawing several comparisons to a modern day Jimi Hendrix. We'll see about that, but not a bad start.
Lianne La Havas - Is Your Love Big Enough?
Produced and co-written by one of my favorite artists, Matt Hales (aka Aqualung). She plays all the guitars and is crazy talented. My favorite song of hers is "Lost & Found", but it was a little too sad for this playlist. Check it out and try to not cry.