How do you feel about packing lunches? Do you live for creating the perfectly curated bento or does it feel like more of a chore? Do your kids prefer variety or gravitate towards the same things every day?
(These are the bento boxes we used in this post. Since this was originally published, we've also fallen for these!)
I try for 80% of their lunch to be things I know they'll love and then the other 20% things that I would like for them to try. A little sweet surprise is a must. What are your go-to lunch ideas?  I'd love to hear!
Monday:
Sweet Potato and Cheese Quesadilla
Wild Rice
Annie's Organic Bunny Fruit Snacks
Black Beans
Tuesday: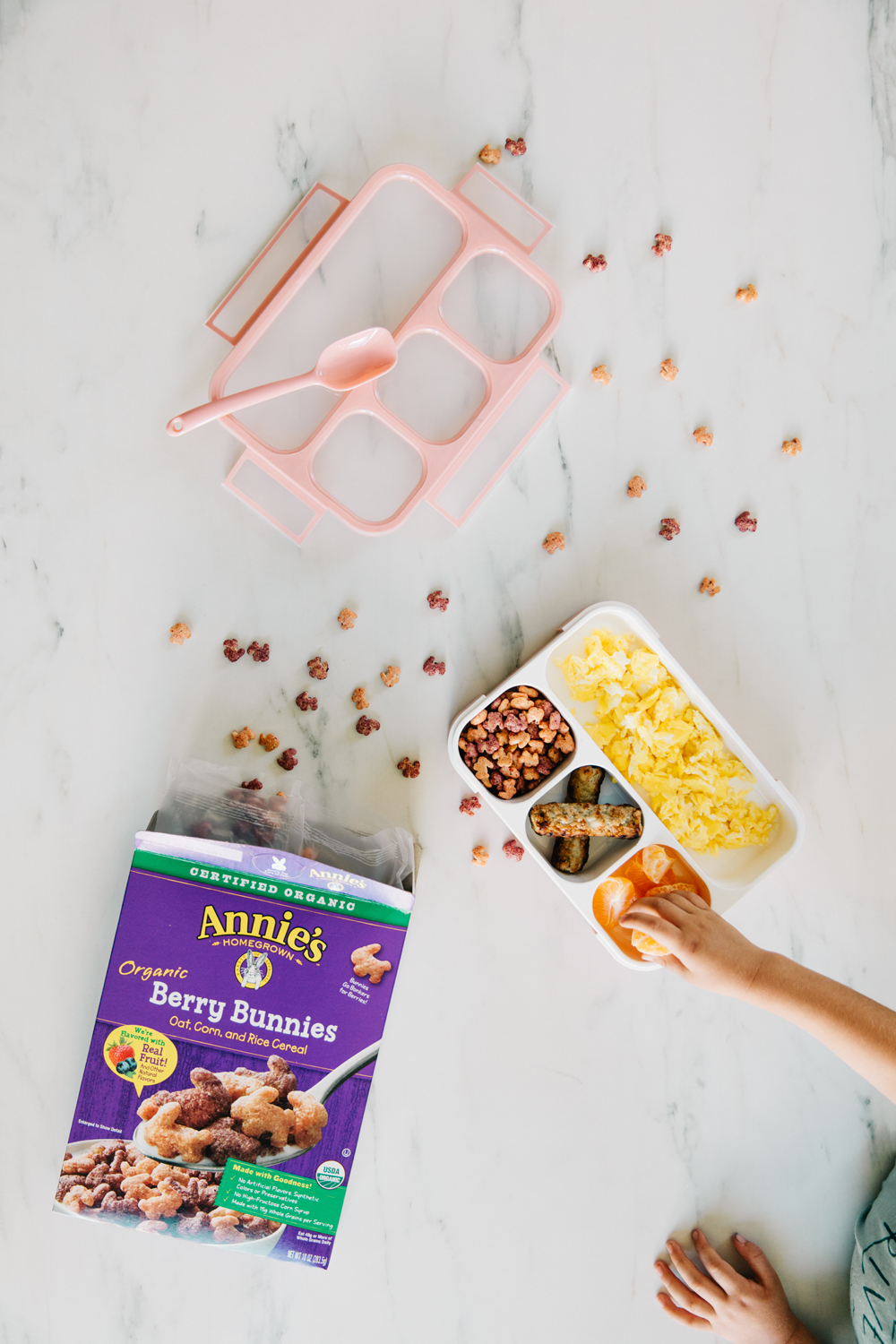 Wednesday:
Thursday:
Friday:
Celery Sticks and Apple Slices
Almond Butter
Cheddar Cheese Cubes
Annie's Chewy Granola Bars
Snack Ideas for School-Aged Kids:
popcorn
pretzels
carrots
apples with almond butter
cucumbers
dried mango
mini rice cakes
yogurt covered pretzels
tortilla chips
trail mix
pears
almond butter squeeze pouches
mini muffins
applesauce
bananas
dried cherries
energy balls
turkey rolls ups
raisins
clementines
fruit leather
snap peas
carrots and hummus
mini naan and hummus
mini bagel with cream cheese
drinkable yogurt
granola
granola bar
cheese sticks
cereal
tortilla roll ups with peanut butter and banana
squeeze pouches
blueberries
This post was originally published in 2018.
Photography by Aaron Pinkston
Bento Boxes available here