Happy Friday, friends!  As you might have noticed from my stories, I spent the last two days down in San Antonio for a lookbook shoot.  I haven't been there since college and am now dying to go back with Aaron! (Maybe a quick anniversary trip?!)  After a few days out of my element, I'm ready to hit the grocery store and farmers market this weekend and prep for a week of clean (ish) eating at home.  First, though, we've got one more shoot this afternoon, followed by dinner plans out with Parker and then it's onto the weekend! What have you guys been cooking up lately? Would love to hear!
Monday: Arugula Pesto Pasta with Garlic Shrimp via What's Gaby Cooking: I'm making homemade pesto for an appetizer this weekend and might just double the recipe, so that I have leftovers for this unbelievably delicious looking meal.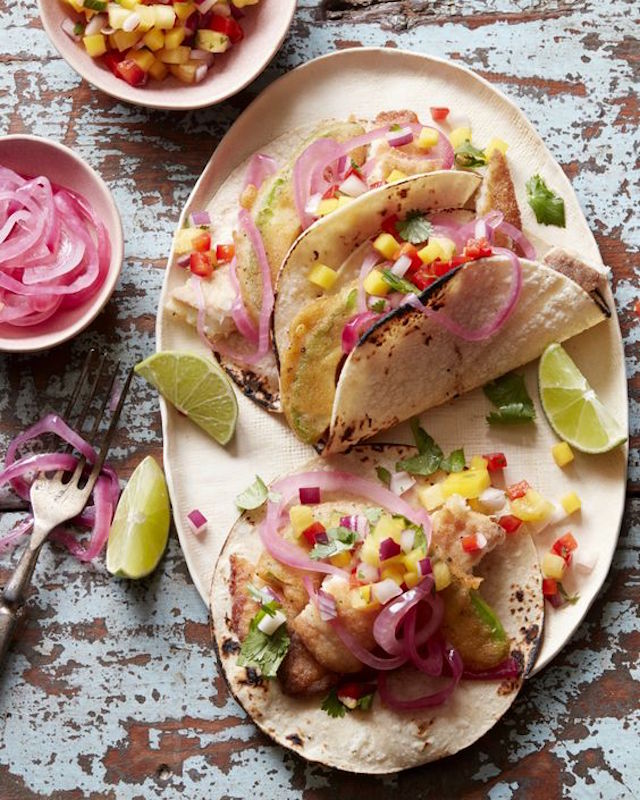 (Taco) Tuesday: I've been craving fish lately and absolutely zero things sound more delicious than a crispy avocado, so I'm slotting these Whitefish and Crispy Avocado tacos from Weelicious into Tuesday's menu spot
Wednesday: It seemed like the right move to follow up Taco Tuesday with Salad Wednesday and this Hawaiian Chicken Salad from Recipe Tin Eats looks beyond delish!
Thursday: I'm such a sucker for a meatball (see yesterday's Stockholm post) and this Greek Turkey take on a classic from Freutcake sounds super flavorful!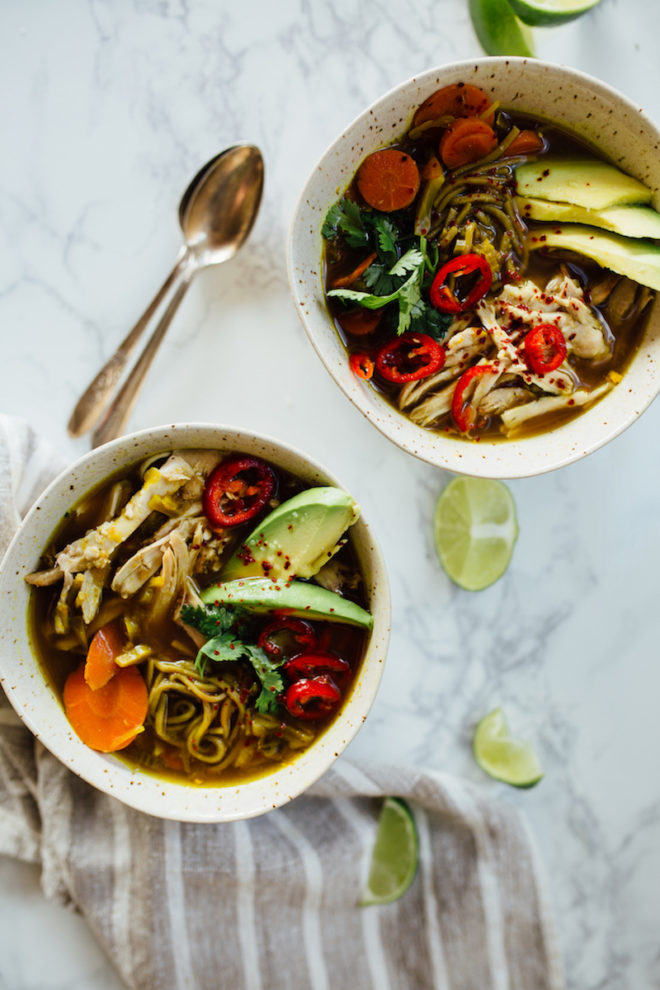 Friday: Starting the weekend on a healthier note with this Tumeric Chicken Soup from Camille Styles sounds pretty perfect.
Happy Weekend, friends!!