10/06/2017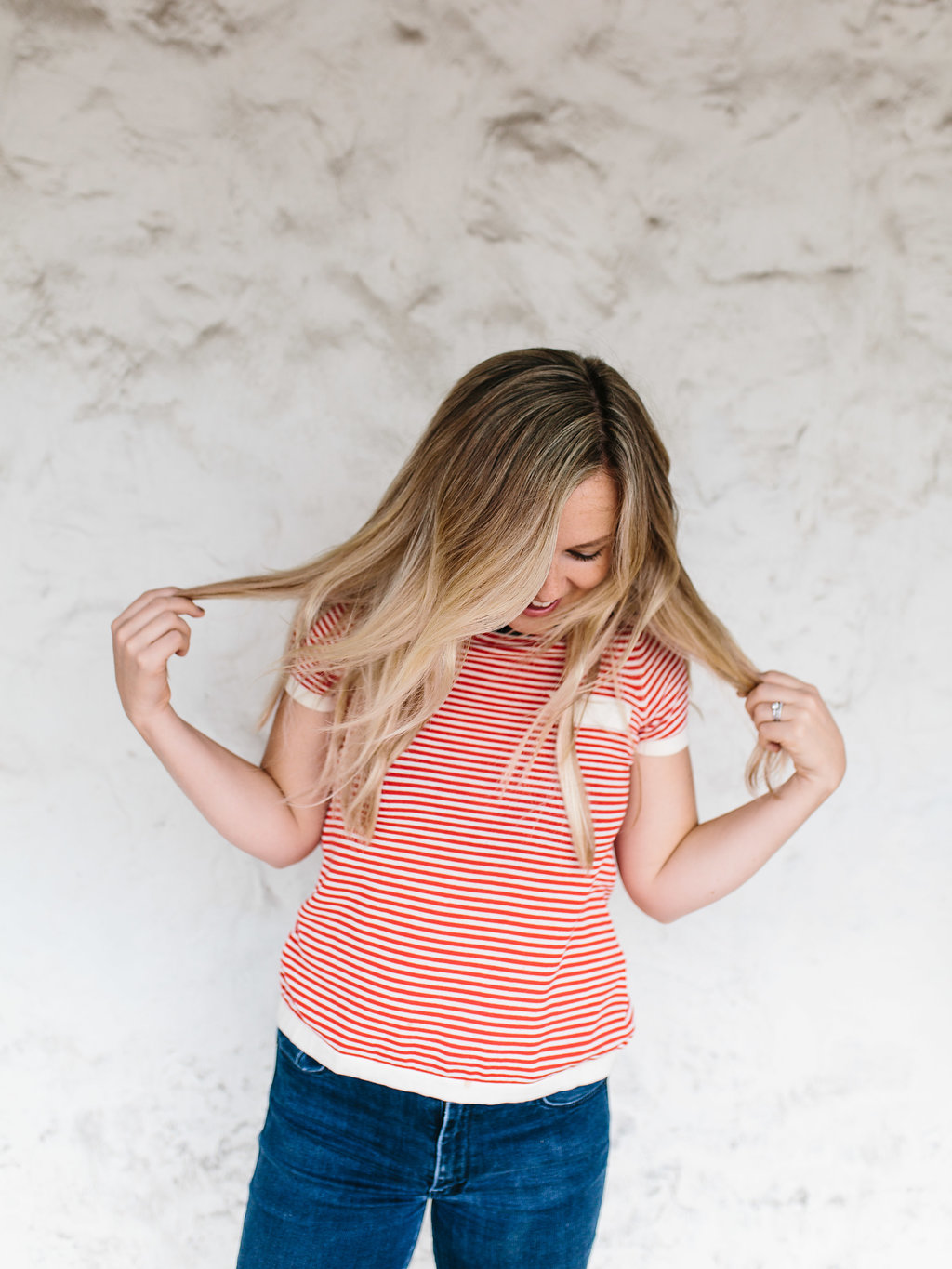 A few things I know about myself: I never say no to dessert, love midi dresses, hate when people talk with food in their mouth, and always impulse shop after giving birth.  I can feel the urge to shop coming on well before my due date. I do my best to suppress it.  Who needs to buy new jeans when you're 9 months pregnant after all?  However the baby comes out and somewhere in those first few weeks I will buy something on impulse that I would have never pressed purchase on had I not just brought a new life into the world. Parker was three weeks old when I was at the Acura dealer getting an oil change and bought Aaron a new car for Father's Day. Oops! After Ever and during some late night scrolling on Instagram, I decided that I needed hair extensions in my life, not so much for the length but for the thickness and ability to do better mom hair. (Think thicker pony tails and braids!)  They arrived and I realized that they aren't quite as simple as I expected so I headed to my gal Mel to give us the details on how to use them. (Spoiler alert: hair extensions might be the best impulse purchase ever!)
First things first, I ordered mine off of Barefoot Blonde Hair and they're the Sandy Blonde shade.  Once they arrive, you'll want to take them to a stylist and have them cut to blend into your hair.  Mel cut these with a razor so they aren't super blunt on the ends.   I really didn't want a lot more length, but just more thickness, but they do probably add another 3 or so inches to my hair's current length.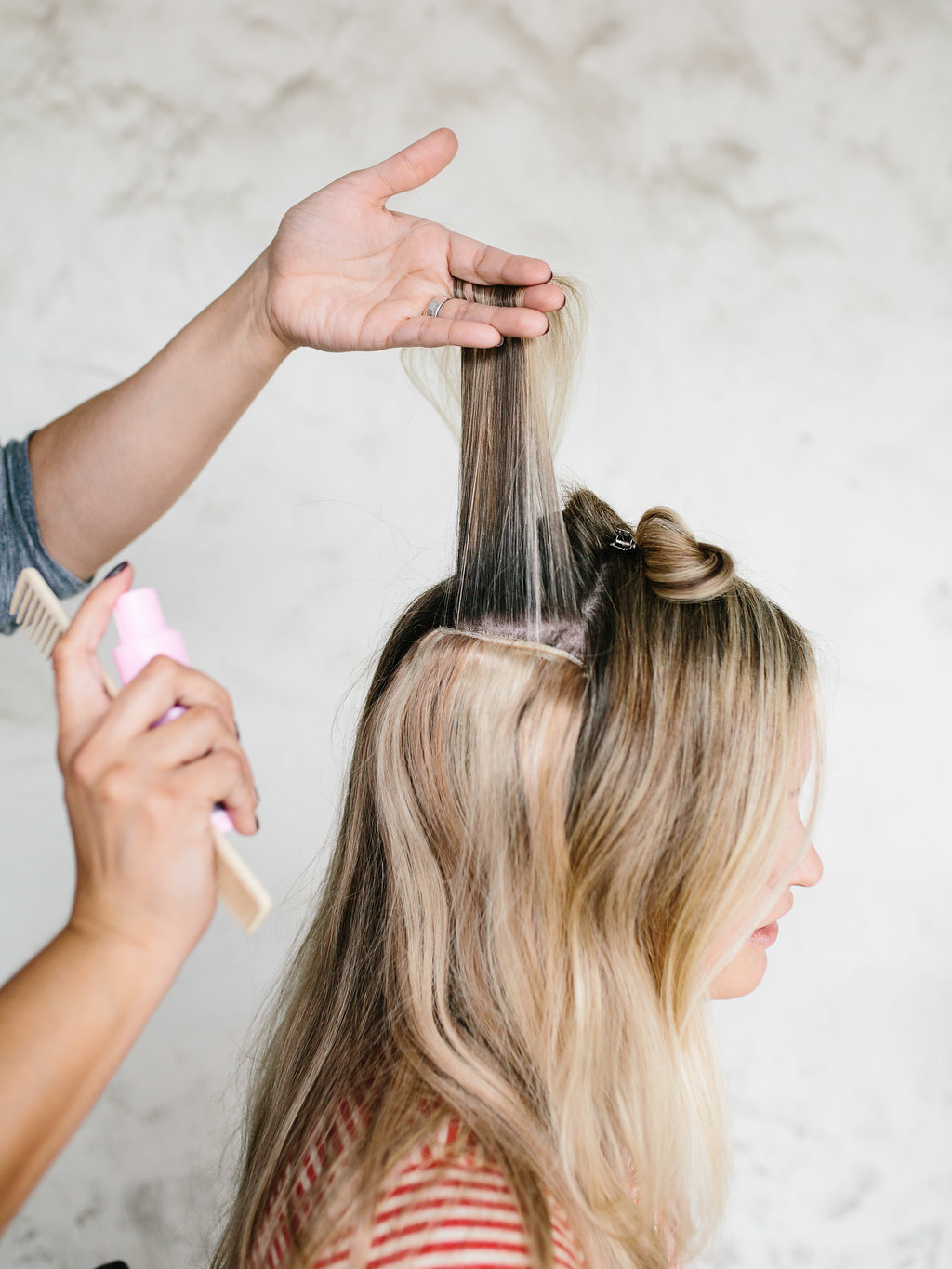 Select the area of hair where you would like to place the hair extension.  Section of a piece of hair equivalent in width to the width of the extension.
Apply a texturizing spray to the root for more texture and to allow your extensions to clip in more securely without slipping. (I love this one from amika.)
Next, tease (back comb) the hair about an inch from the root back to your head– creating some thickness that the clips of your extensions can clip into.  It's best to tease with a fine tooth comb, like this one.
Finally place the clips right at the shaft of the hair / base of the scalp. That's where they will be the most secure and best hidden.
Repeat until you're happy.  Ultimately you can use as many or as few as you like, depending on the look you're going for.  For this, we placed them all around my head, but last weekend I just wanted a thicker braid so I put a small section on each side of my head before braiding.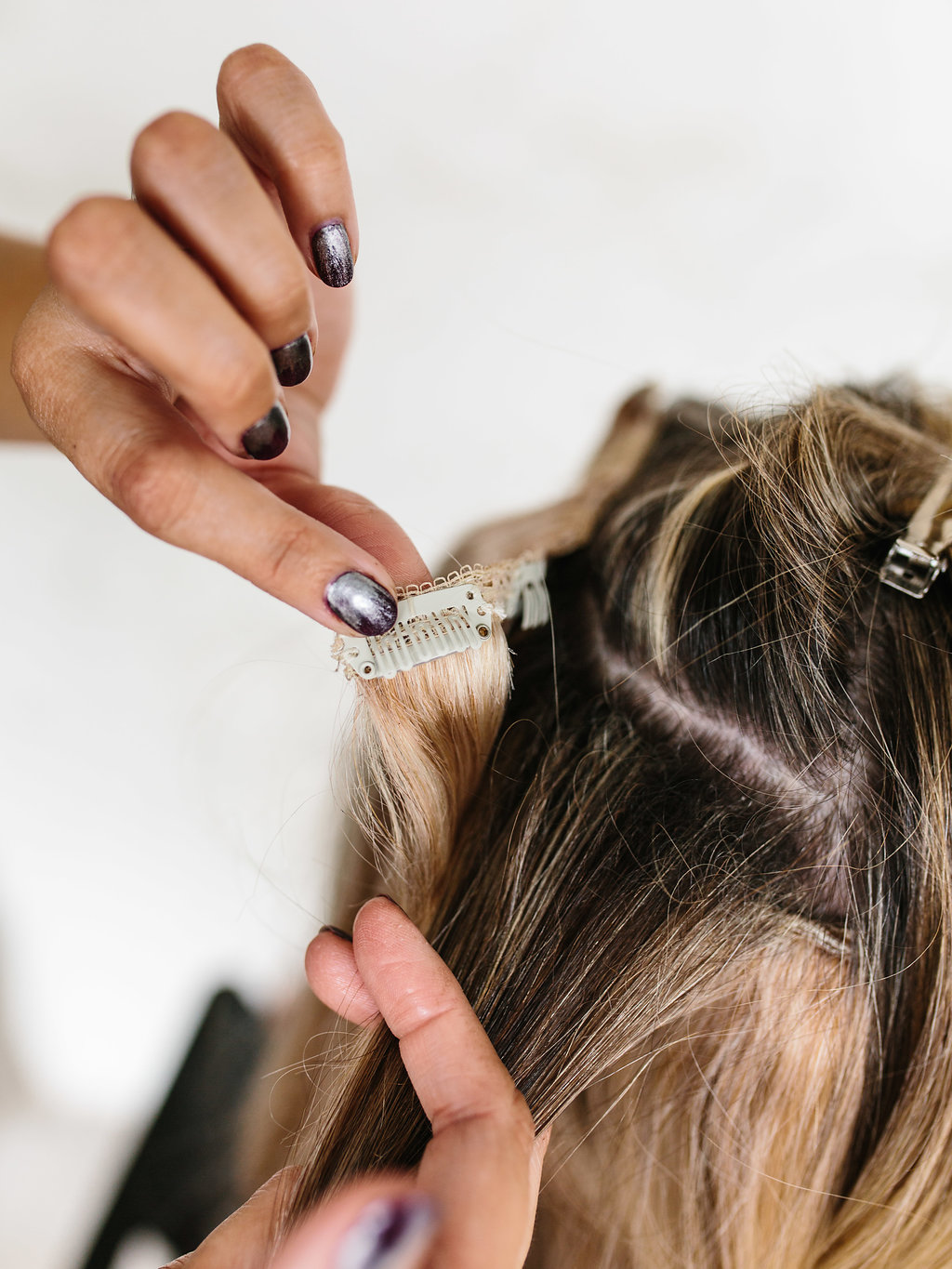 There are a few different kinds of hair extensions.  I went with clip ins because they're non committal and less expensive.  There are also extensions that come on a halo which are also non commital.  They're easier to put in than clip ins– fits like a cap–but they don't add body, just length. Tape-in extensions are more permanent, usually need to be put on at a salon and last 6-8 weeks.  They're more expensive and need to be maintained.
I'm giving this baby impulse purchase two thumbs up! What do you think? Do you own extensions? Would you try them?  They've been super fun to experiment with so far!
(Also, random note: I don't have very many sentimental clothing items, but I bought this shirt 8 years ago when Aaron and I were in Paris and I was sure he was going to propose. He didn't, but it all worked out anyways– ha!  That trip was one of my very favorites (possibly THE favorite?!) of my whole life so far, so this shirt brings back the best memories! This shirt is similar.)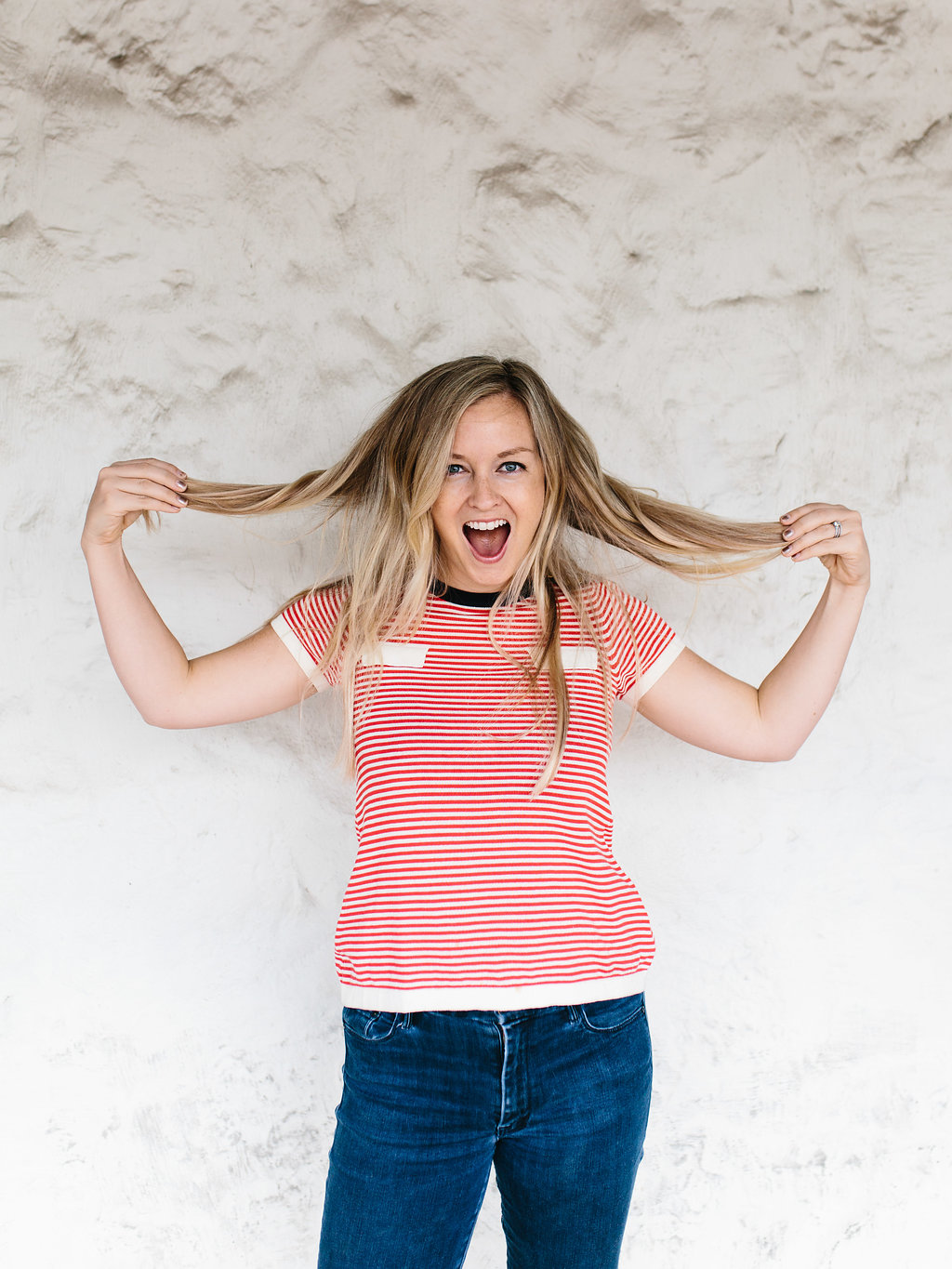 Photography by Katie Jameson
Tutorial by Mel Dominguez  (To book an appointment with Mel, email BookWithMelD@gmail.com)