08/21/2017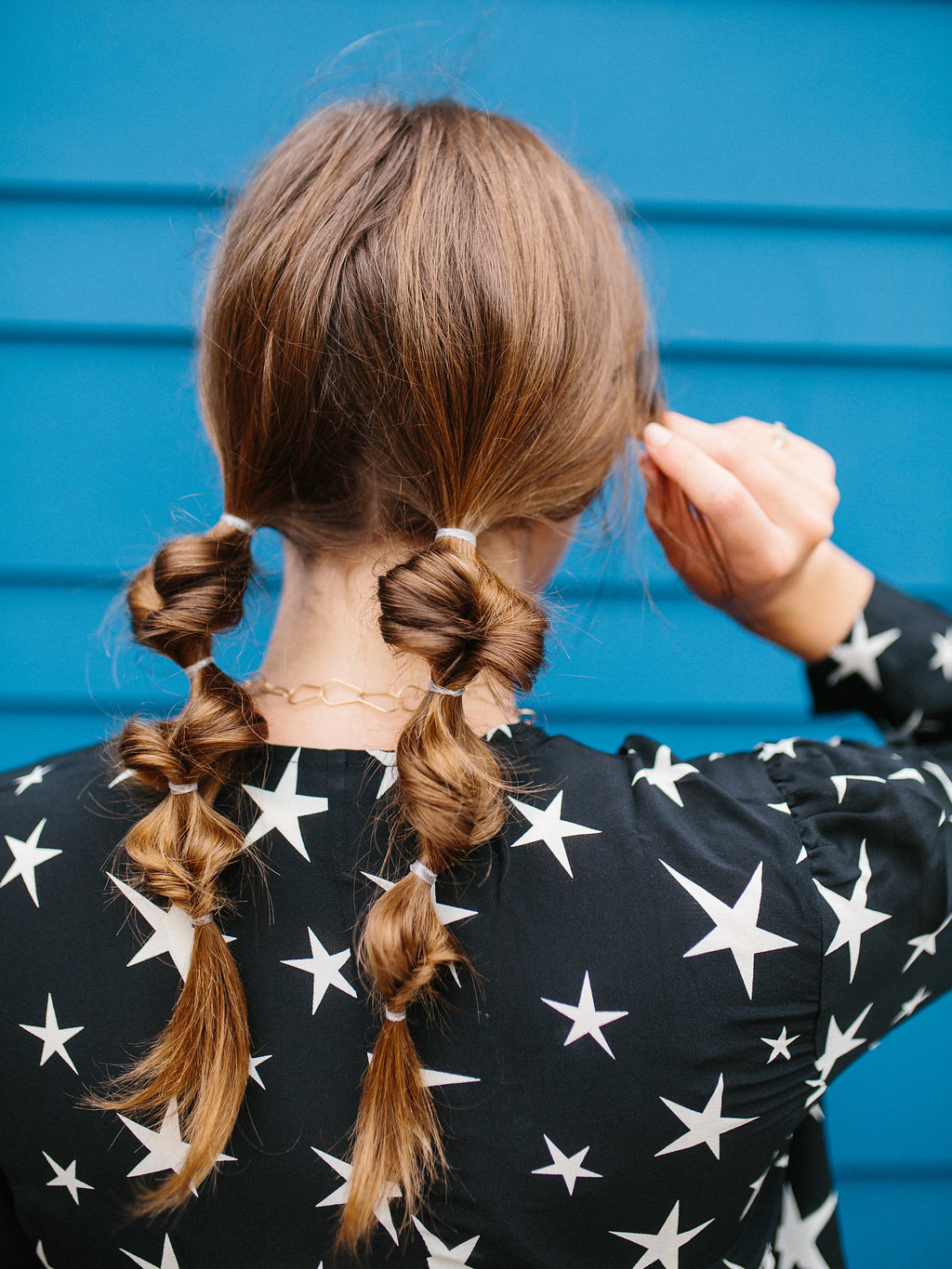 Do you remember the topsy tail?  It was quite the craze during my middle school years and a mother's dream since all you had to do was simply separate the hair immediately above a simple ponytail and tuck the ponytail up and through it creating a roll of hair on either side.  (Speaking of middle school trends, did anyone else go through a silk boxer shorts as an acceptable form of pants on girls phase? I swear this was a thing at my middle school and no one believes me!)  Anyways, since some of you have worried that the past two hair tutorials look too complicated to do on yourself (which I promise you can!), I thought we would keep today's tutorial super simple and fun with these modern topsy tail pigtails that Mel created for us! Perfect for enjoying these final weeks of summer, right?  Keep reading for the full tutorial…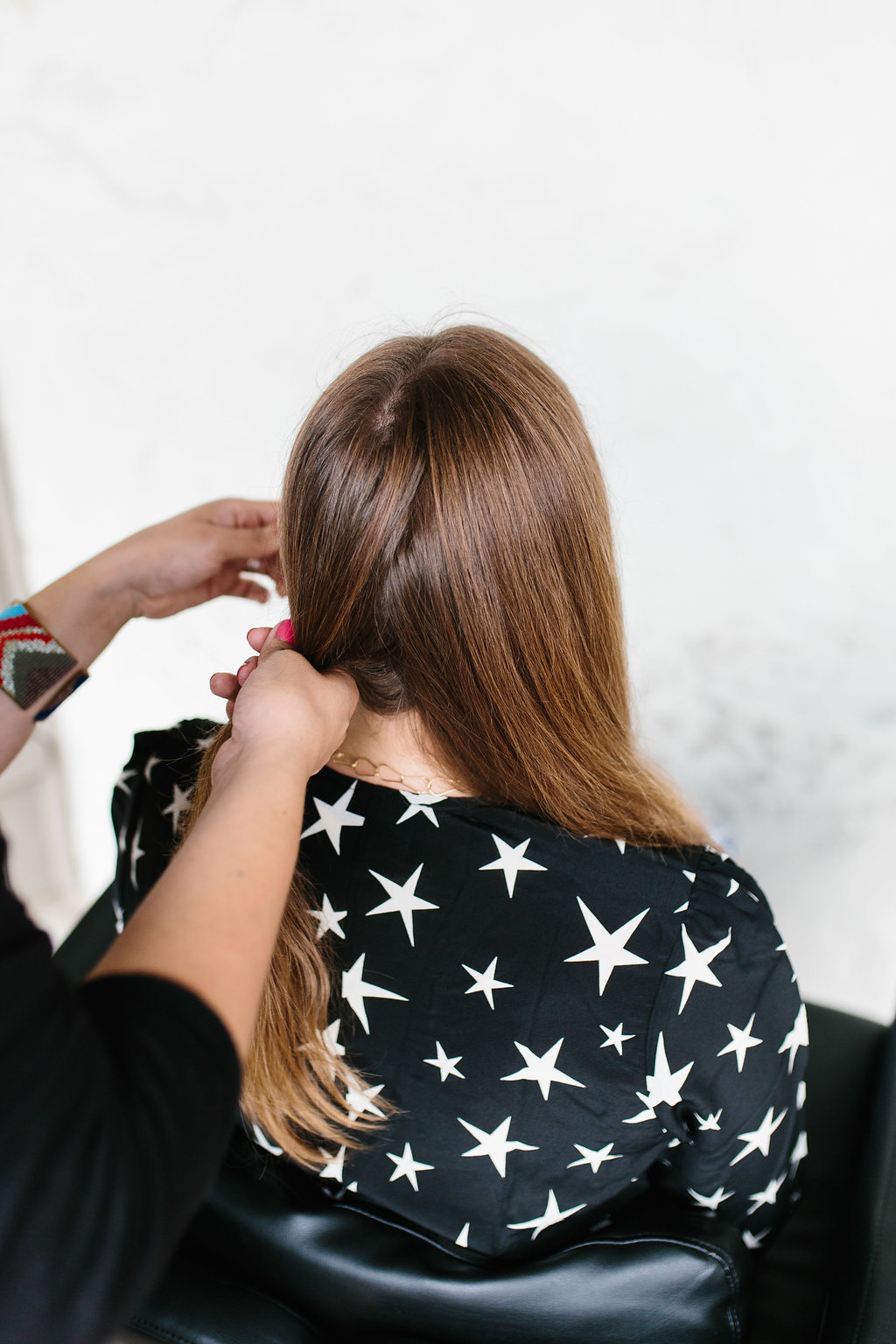 1. Separate the hair into two sections as if you were creating simple low pig tails and secure with an elastic.
2. Beginning on one side, add an additional elastic about two inches down.
3. Separate the hair between the two elastics to create a hole in the center with hair one either side, then tuck the pony tail through the hole and tighten the topsy tail by pulling up on the remaining hair in the ponytail.
4. To add texture, fullness and give it more of a messy, undone look, pinch and pull the hair that is secured between the two elastics before continuing.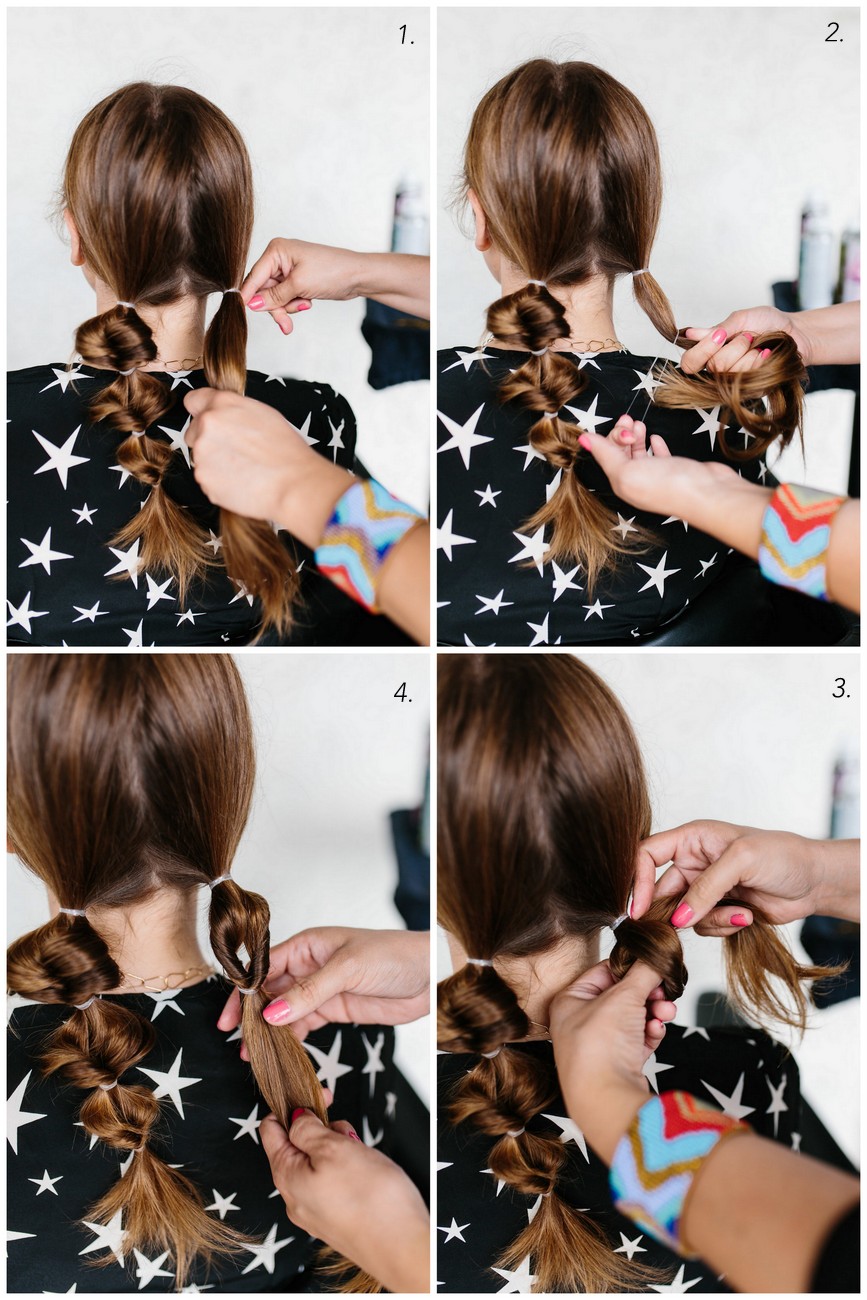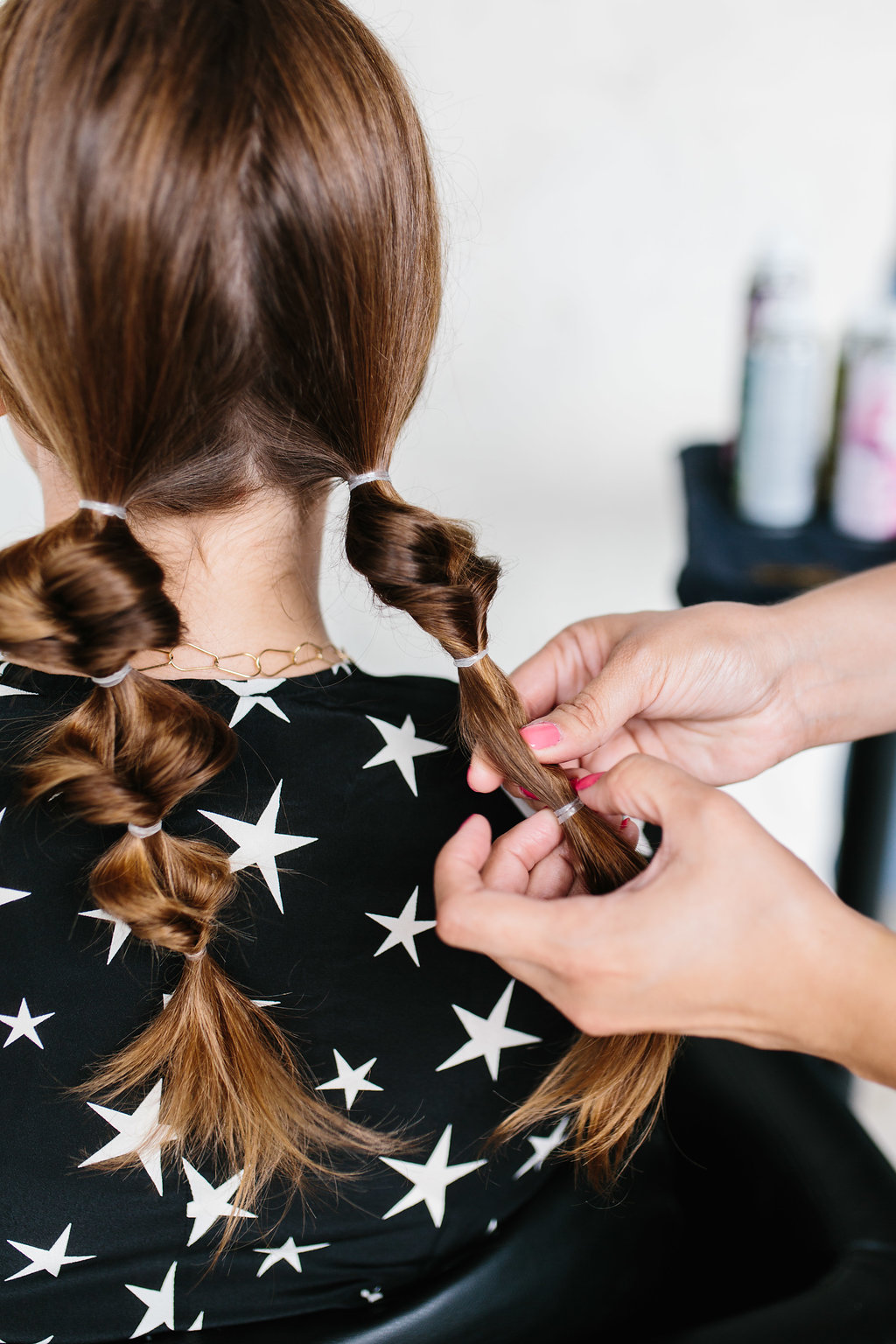 5. Add a third elastic below your first topsy tail and repeat above to create your second topsy tail and continue depending on the length of your hair and how many fit.
6. Repeat on the other side.
7. Using a comb, back comb the ends to create more texture.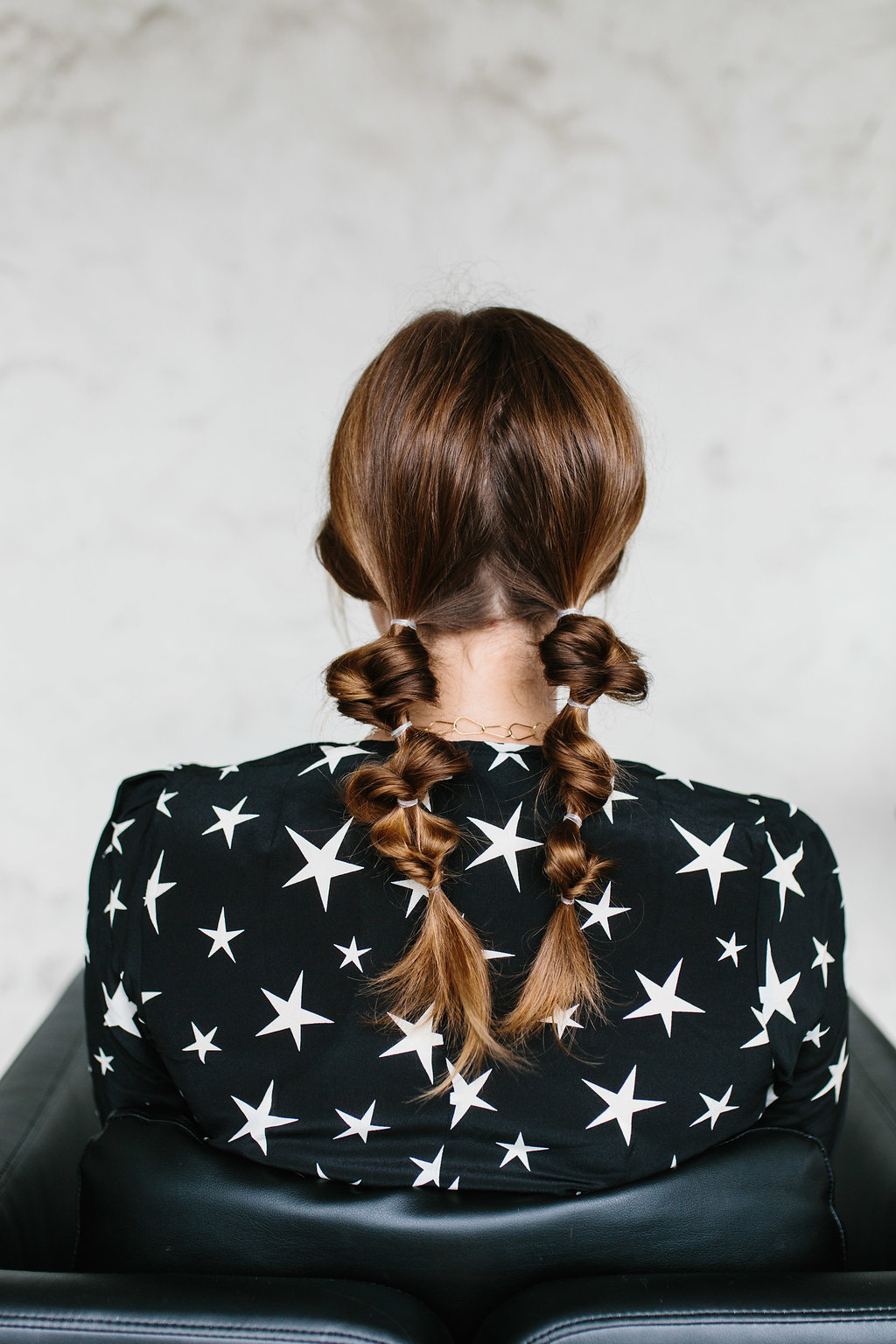 Photography by Katie Jameson
Tutorial by Mel Dominguez  (To book an appointment with Mel, email BookWithMelD@gmail.com)