Do you feel the crisp in the air? The rustling of leaves? The back-to-school vibes? Yep, that's right! It's fall and I couldn't be more excited to switch out of the lazy-days-of-summer mode and into the get-stuff-done mode that fall brings. Summer brought a lot of staying up too late and maybe having one too many glasses of rose´. Now it is all about the early morning routine, weekends filled with football and errands...and honestly, I totally love it. Along with these busy fall days, I always love swapping in a quick refresh to my home decor, to help bring my home into the season du jour. There are so many ways to subtly and simply move your space from summer to fall, without breaking the bank. Today I am sharing some of my favorite tips to help you update your home decor for fall. Keep reading for ways to transform your home from the light, airiness of summer into the snuggly greatness of fall.
Five Ways to Update your Home Decor for Fall:
Add a punch of bold color: The trend in home decor right now is sooooo 50 shades of gray with brass accents literally in every corner. And that's all well and good, because it is beautiful and when done well, can make a space look absolutely stunning. BUT, let's not forget about our fun fall color palette with rust, emerald, amber, olive and so much more. These colors lend themselves to such warmth and luxury to a space. I know what you are thinking, that reds and oranges just aren't your thing and please let's stick to the neutrals. I get it and I love a good neutral too, but I also love to push the boundaries with pops of unexpected color. Try it. You might be surprised how much you love it.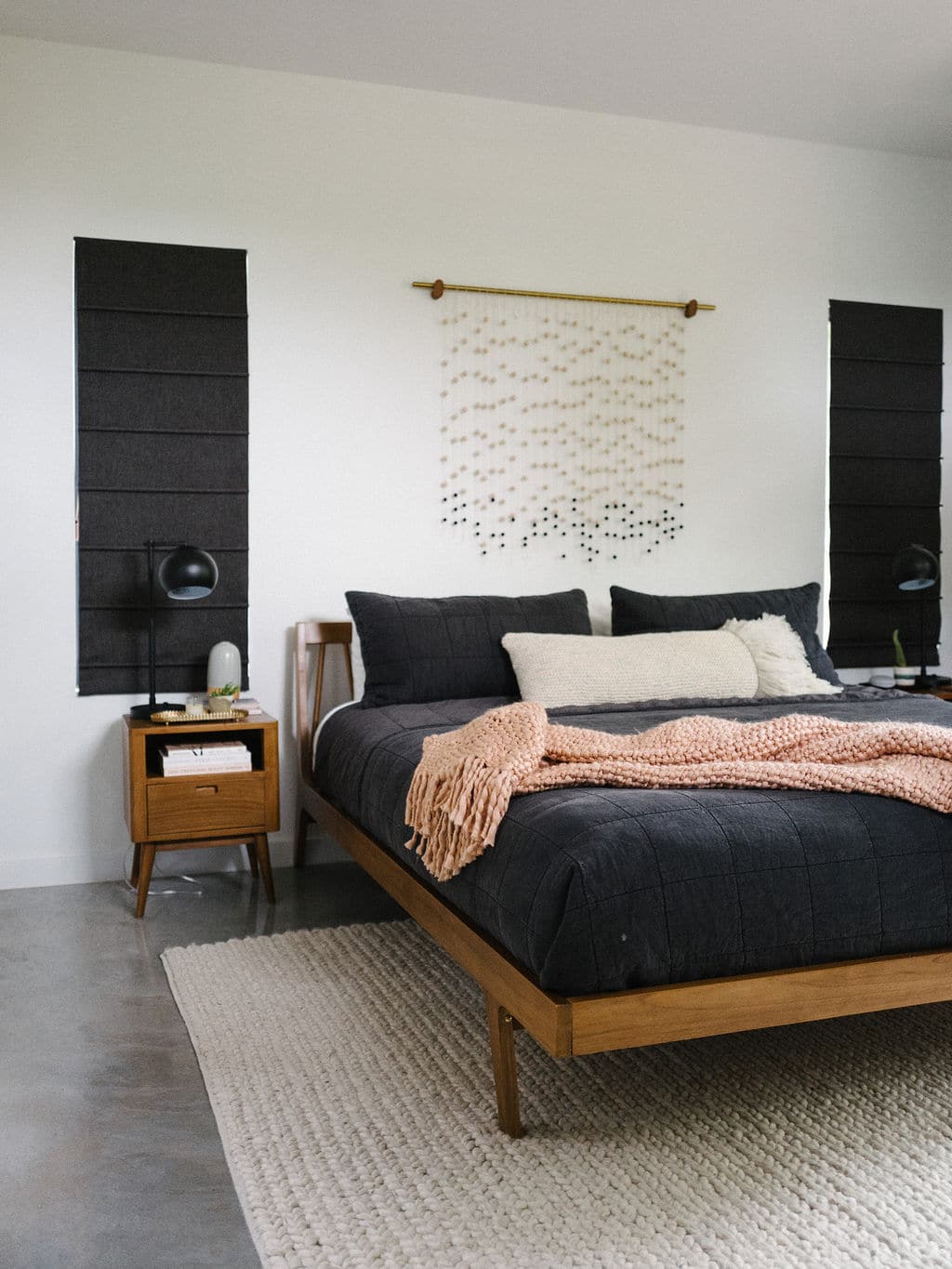 2. Invest in a cozy, cable knit throw: Still afraid of color? No worries! I am here for you too. There are still many neutral ways to fall-i-fy your space. A chunky cable knit throw can give you instant autumn and are always great for crisp day and a good book. They especially look rich and classic in an oatmeal or heather gray color.
3. Layer printed textiles. There's a sense of earthiness and warmth to them that screams, "Winter is coming!"
4. Give me all the plaid and buffalo check! Let me just say that one of my favorite styles that comes with the cooler weather is plaid, gingham and checked patterns. It can come in so many fun colors and sizes! With so many options, you can get vivid and strong with your plaid or subtle and delicate with the plaid pieces you choose. Pillows in a strong black and white pattern or a flannel stadium blanket in a classic red are great starting points for incorporating plaid.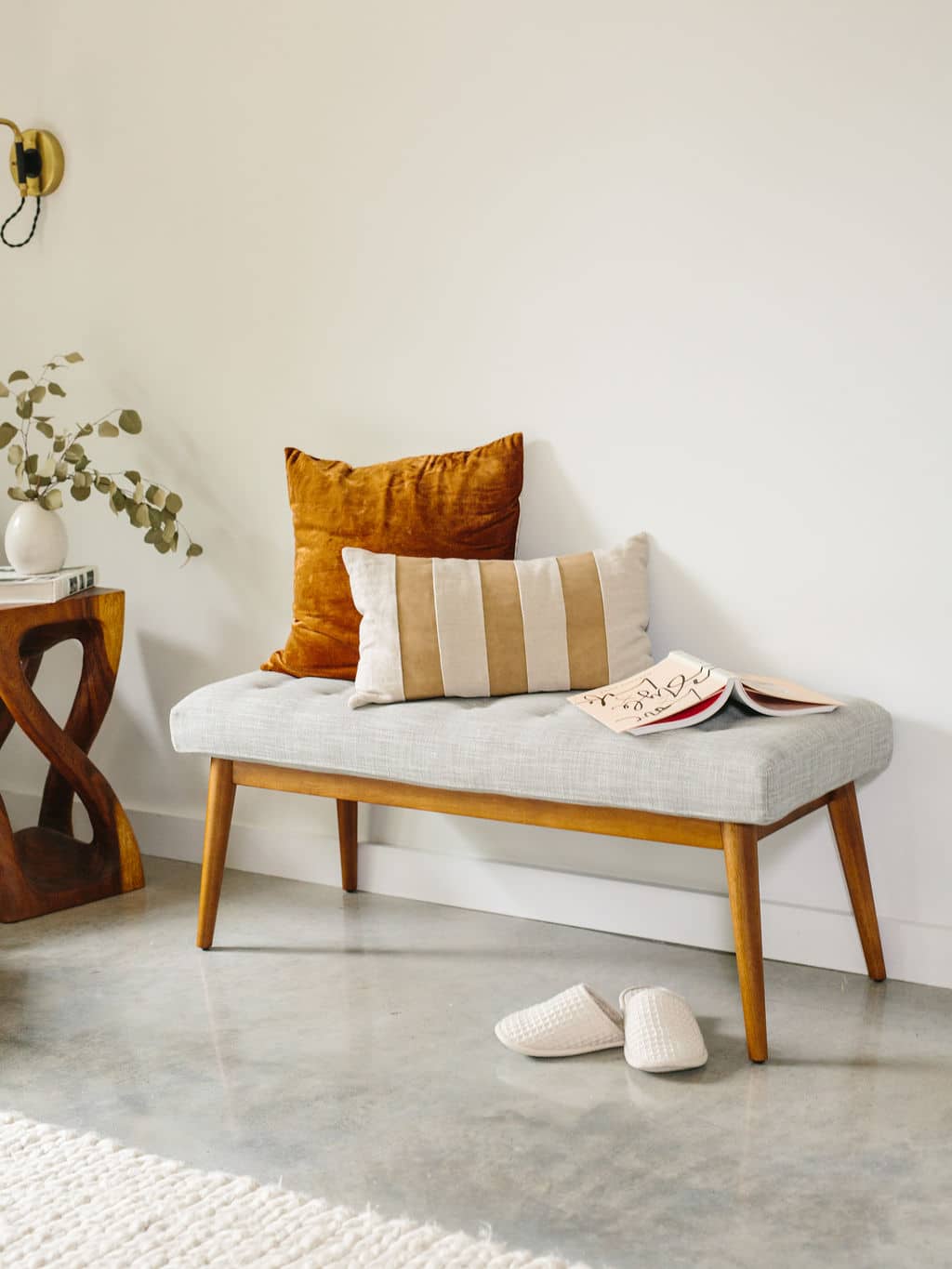 5. Make the most of plants: Without a doubt, the brightly colored falling leaves are the pinnacle of autumn. If you want to punch up your decor for fall, grab a handful of faux or dried fauna for a natural decor boost. Luckily, if you aren't much of a DIY'er (like me), you can find many pre-made options on Etsy, Pottery Barn and beyond. This is another fun but super simple way to bring the outdoors in.
GET THE LOOK:

(More of our favorite trends can be found here...)