07/01/2019
Ready for summer's easiest up do hair tutorial? Keep reading for the full step by step!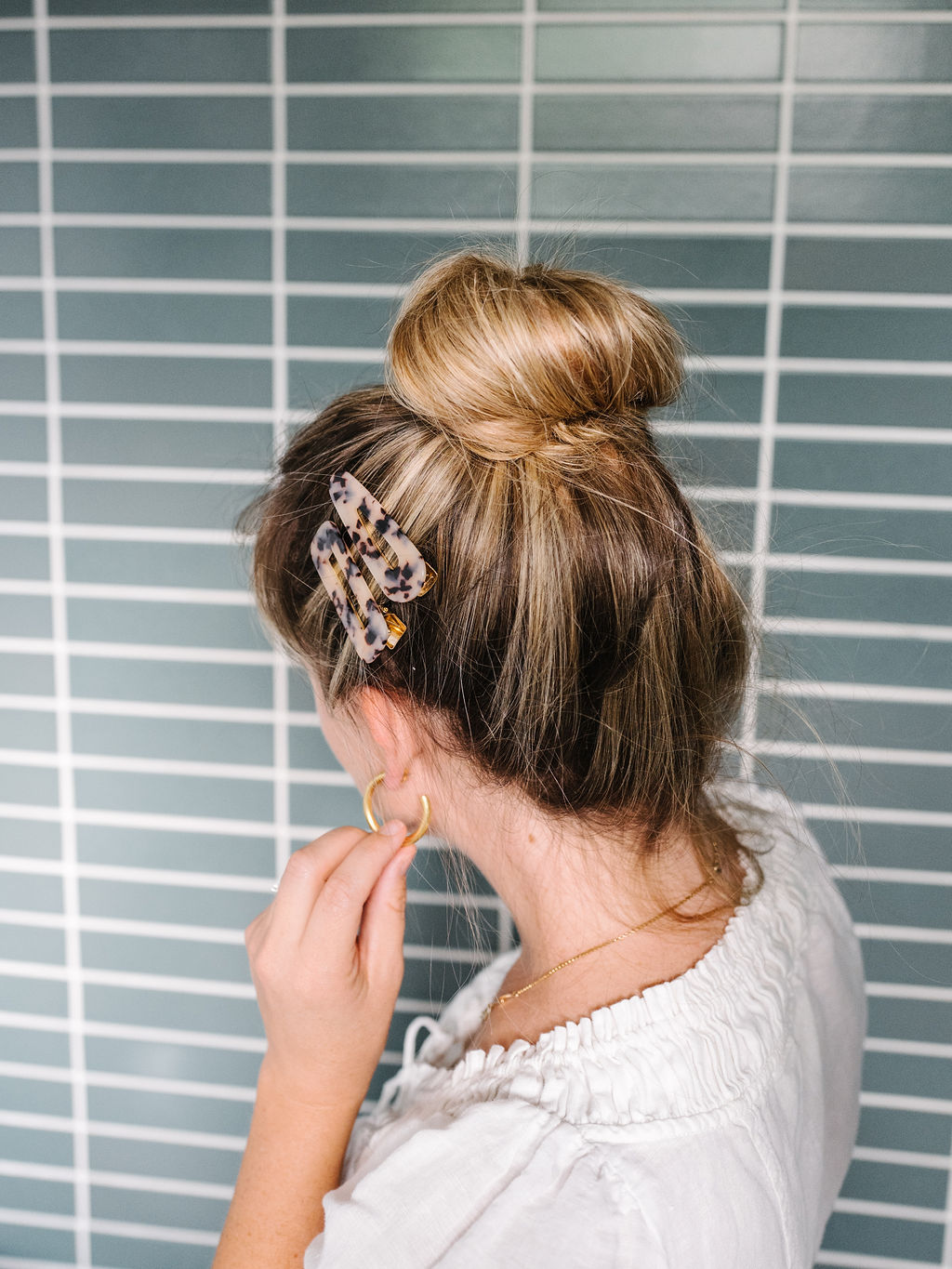 We are heading to San Diego this week and to say I'm looking forward to a low key week of summer fun would be a major understatement. My favorite thing about being on vacation with the kids is feeling like I am my most present mom self. We are all getting to enjoy new things for the first time and discover new places together and you know what I don't have time for? Bothering with my hair. Nope. No fancy mermaid braids here… unless I'm doing them on the girls! I threw up my hair similarly to this one morning last week and was so pleased with myself that I thought I would share it here for any of you also looking for a low maintenance beauty week. Consider this easy up do hair tutorial 2019's answer to 2009's top knot.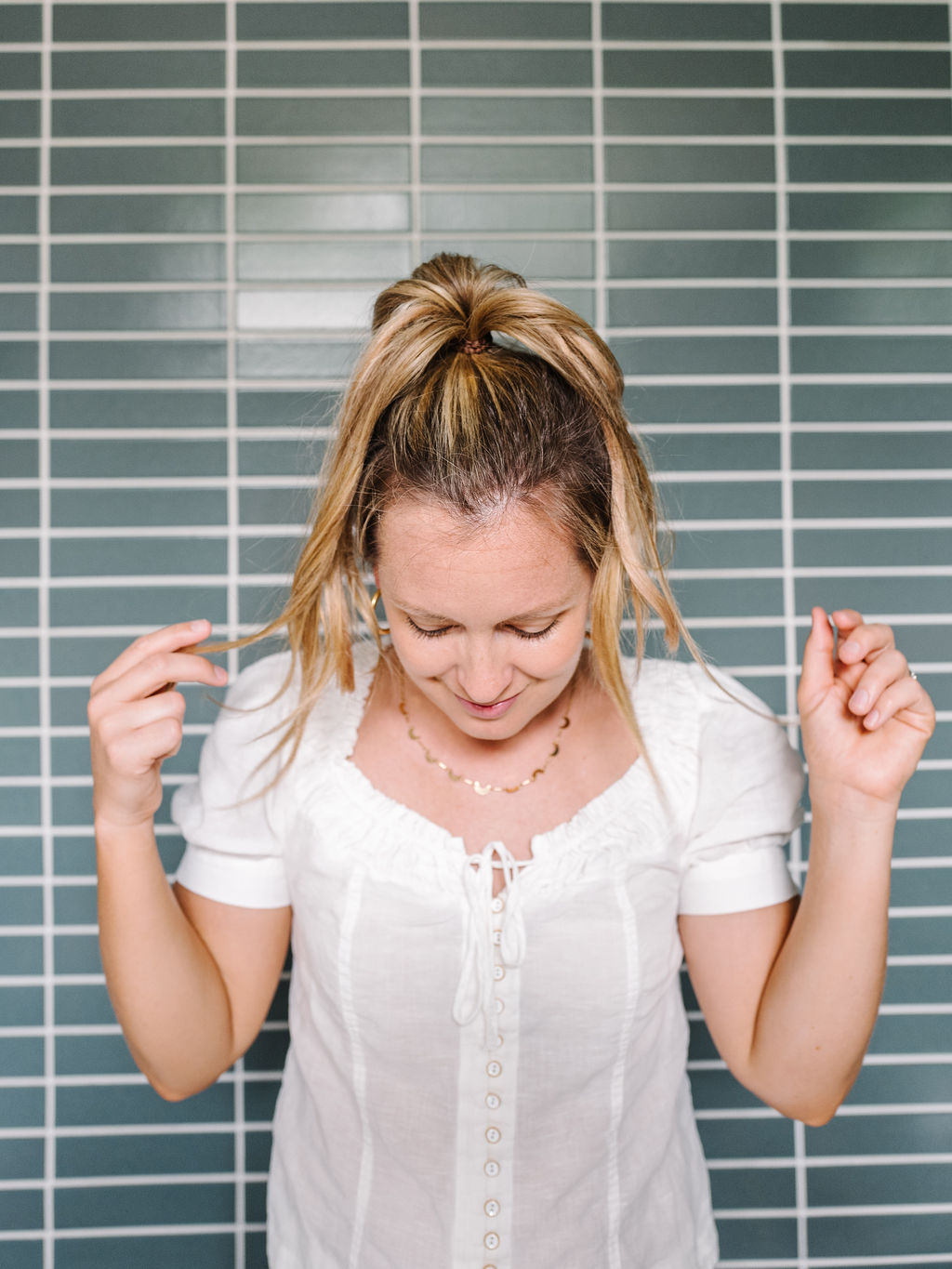 Finger brush your hair into a high ponytail and secure with a rubber band. Skip the actual hair brush to give it a messier more undone look.
Take the end of the ponytail and begin loosely twisting the hair around until it's tight enough that it can easily form a bun.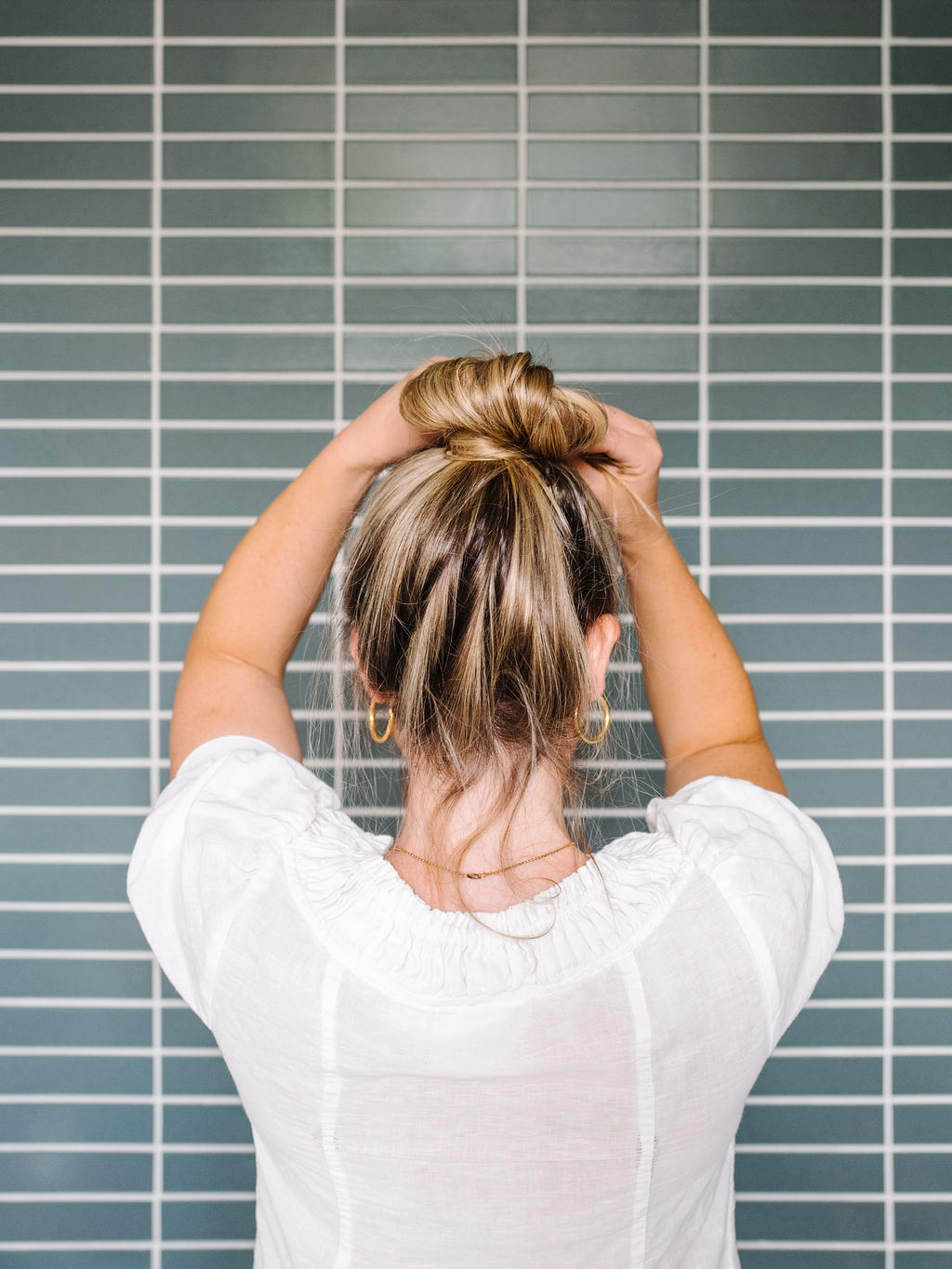 From there, loosen it up a bit so it's not too ballerina-esque. You want it as loose as it will go while still maintaining it's bun shape.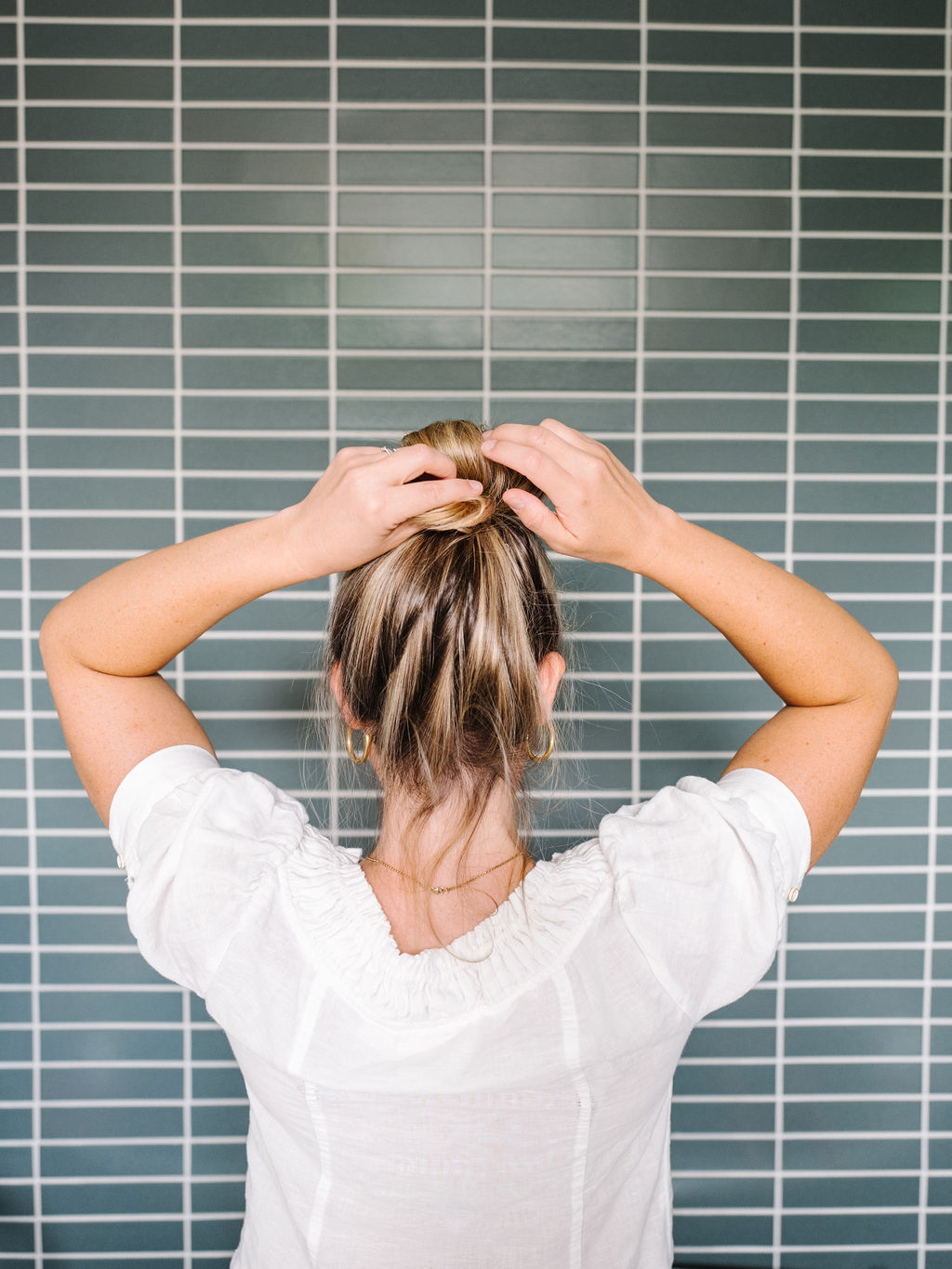 Secure the ends beneath the rubber band with bobbi pins.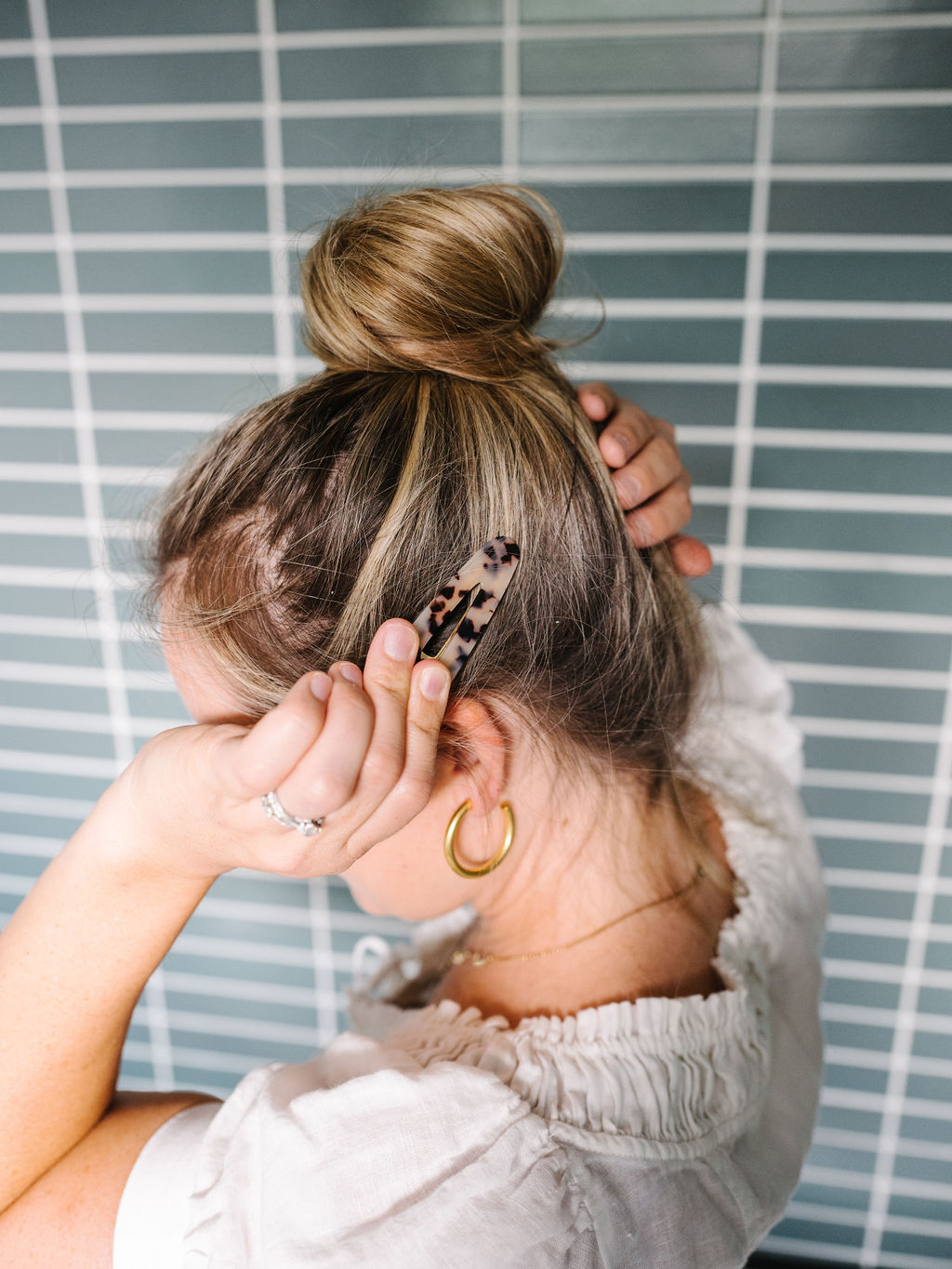 Add a couple of clips! Seriously, it's so easy!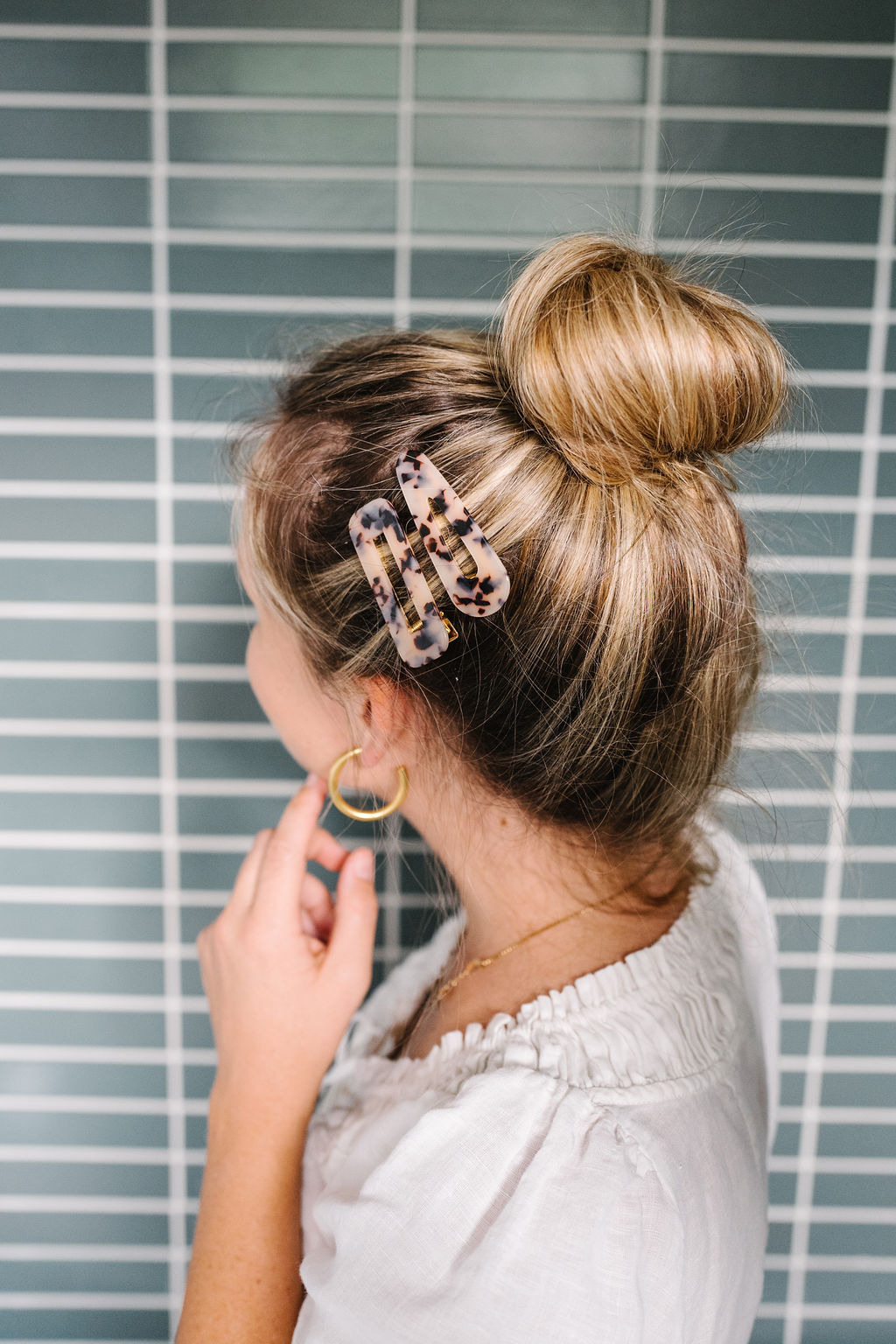 Any hair styles you're loving this summer that we need to know about?! Drop them in the comments! We would love to hear from you!
PS. If you're looking for hair clips for the summer, you can find these and so many more good ones right here!
Photography by Katie Jameson