Before we left for Stockholm, I was finishing up work late one night and found myself hopping from site to site, blog to blog, half unwinding and half catching up with friends. I stumbled on a post about family values or rather identifying what it is that your family values and how you make decisions based on those characteristics. There was a graphic that I promptly dragged and dropped to my desktop that had three columns worth of adjectives that you could choose from or use to get you started in choosing what best described your family's particular values or what you wanted your family's values to be.  (Energetic, Passionate, Bravery, Colorful, Individualistic, and the list went on.) Fast forward a few days later on a 9 hour flight with no internet and I found myself staring at that same list and wondering how I would best describe our family in three words.  One of the words I kept coming back to was healthy.  I've never been more interested in the foods I eat or the products we keep in our house than I was when I found out I was pregnant with Parker. It was the inception of a quest to make healthier decisions which included where we shopped for groceries, what we cooked at home, where we went out to eat, and how we stayed active and fit. (Although Parker and I made chocolate chip cookies for breakfast last Saturday so it's a balance, mind you!)  As much as I loved my daily visits to the gym pre-Parker or enjoy the regular barre classes I've been able to sneak in these last six or seven months, I know that with another babe coming, routines will be harder to keep and spare time will be more difficult to come by.  I love the idea of instead of scheduling "workout time" that are lives would instead be a series of conscious, active choices.  That being active can be walking to the neighborhood coffee shop (or school!) instead of driving, riding our bikes for entertainment on the weekends, or simple, unscheduled time that starts on the trails of Lady Bird Lake, leads to a canoe shop and skipping rocks, and ends with juices at the local pressed juice stand around the corner.  A pretty perfect Saturday if you ask me.  (Keep reading for details on our Keen shoe giveaway...)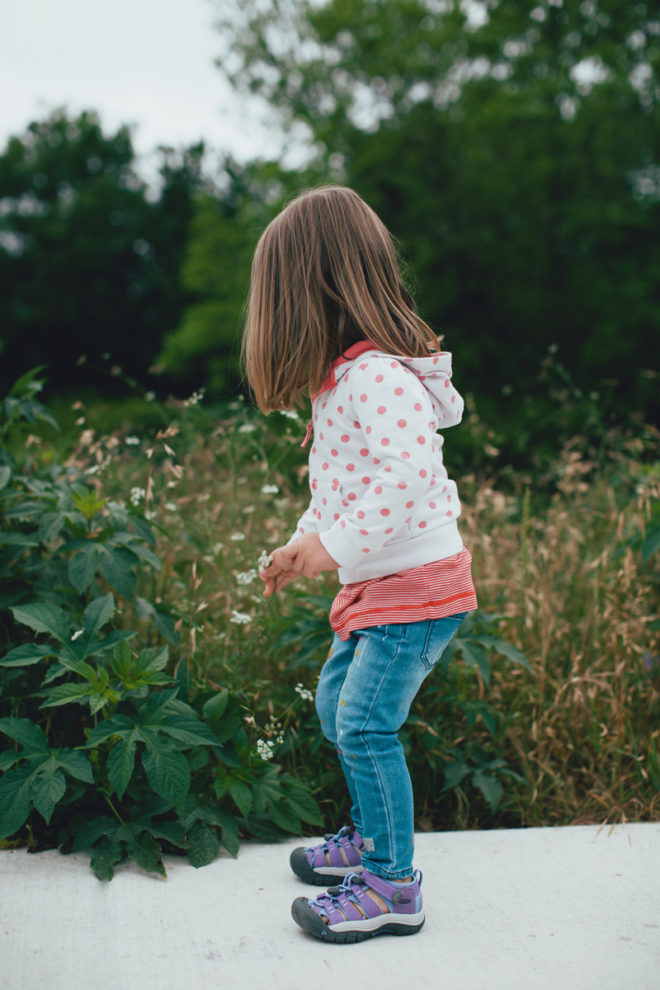 We partnered with Keen for this post because I love that their brand mantra is to split your time between work, play, and giving back.  I love that their shoes can perform on the slippery rocks surrounding the lake but are styled for laid back athleisure wear that you can wear throughout the day.  Plus, I love that it gave us the opportunity to document one of our favorite Saturday activities as a family of three.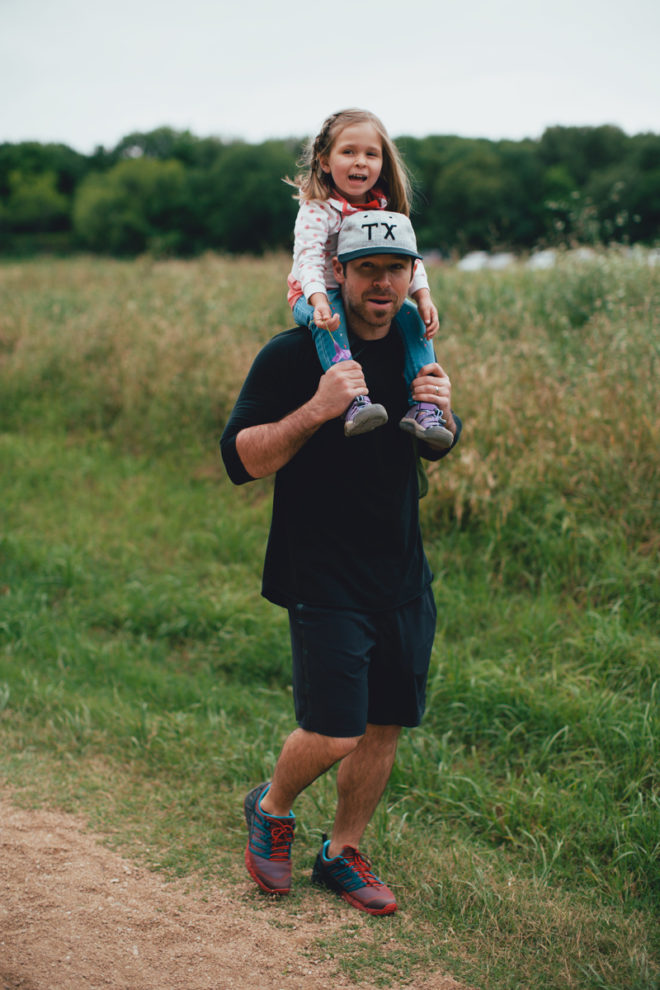 If you know my husband, then you know that his sneaker of choice has long been another popular brand that hails from Oregon. These Versagos were his first pair of Keens and I have since lost count of how many times he has told me how comfortable they are or how many times he has worn them.  This kids Newport style was the solution to me trying to find a shoe that would be cool enough for a Texas summer, but sturdy enough that she could run, jump and play in them for months to come.  This Terradora sneaker is one of the most comfortable I have ever worn.  I ended up wearing them almost the entire weekend, date night shoes being an exception. What started as a fun blog post ended in a family of Keen converts! (They're the only shoe Parker wants to wear to school now.)
I'm curious, what are your favorite family activities? How do you stay active with a houseful of little ones?
Want to win Keens for you and your whole family?! (Up to 4 pairs!)
Head over to Instagram and be sure you're following @jenpinkston, @

keen

 and @

keen

.kids
Tag a friend in the comments.
Winner will be chosen on Wednesday, May 10th!
Photography by Aaron Pinkston
This post is sponsored by Keen, a brand we love and now wear regularly... all three of us!