09/12/2018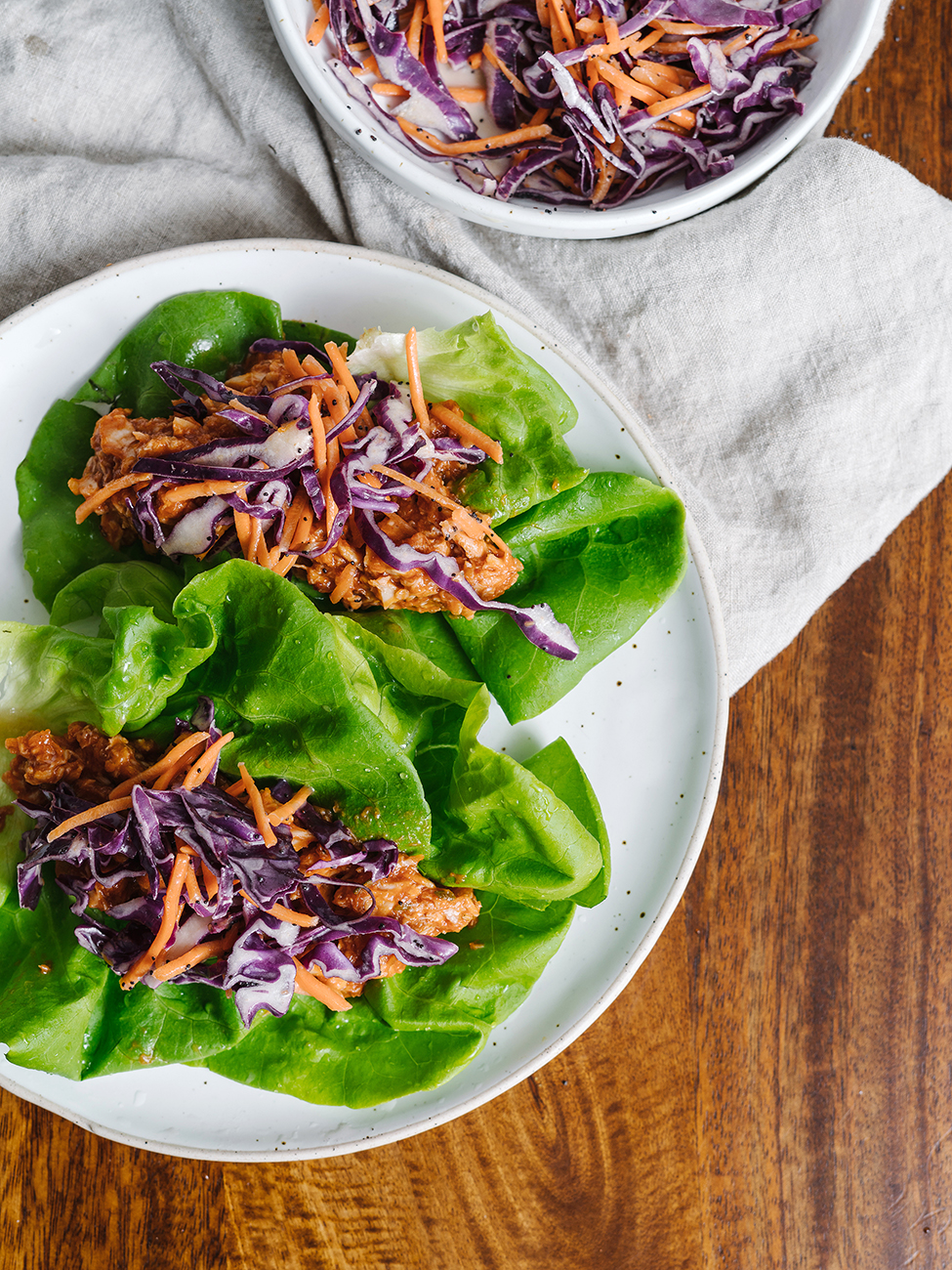 The most requested recipes I (Lauren) get are easy meals, so this month I've got a series that will offer you the chance to take one cooked ingredient and turn it into 2 meals or maybe for you it's a meal and then the other recipe is lunch for the week. Either way these will save you time, energy, and effort! This week we'll take one whole chicken, stick it in a crockpot and use half to make Peach Rosemary BBQ Pulled Chicken and the other half to make a Roasted Corn Chicken Chili. I like to call this recipe pairing easing into fall–we're holding on to those summer flavors with peaches and corn but stepping into the embrace of cooler temperatures and rainy weather with warm comforting dishes.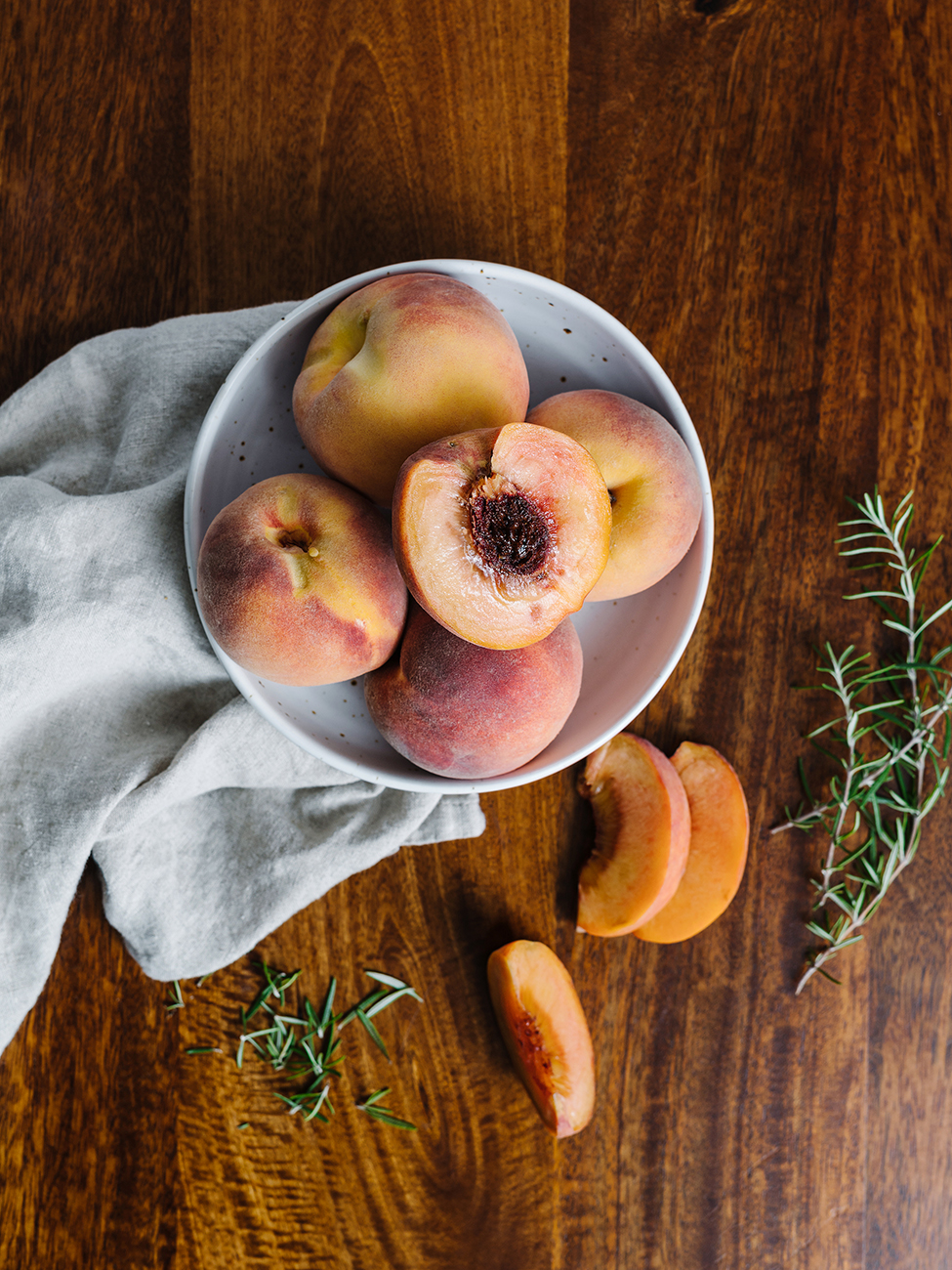 What I love about this concept of "two-for-one" is you can take one main ingredient and change the flavors and create an entirely new dish without all the extra work. It's so nice to have one big step done. You can cook both of the recipes are once or set the chicken aside and make the other recipe in the next day or two. It's meant to be flexible and work for you!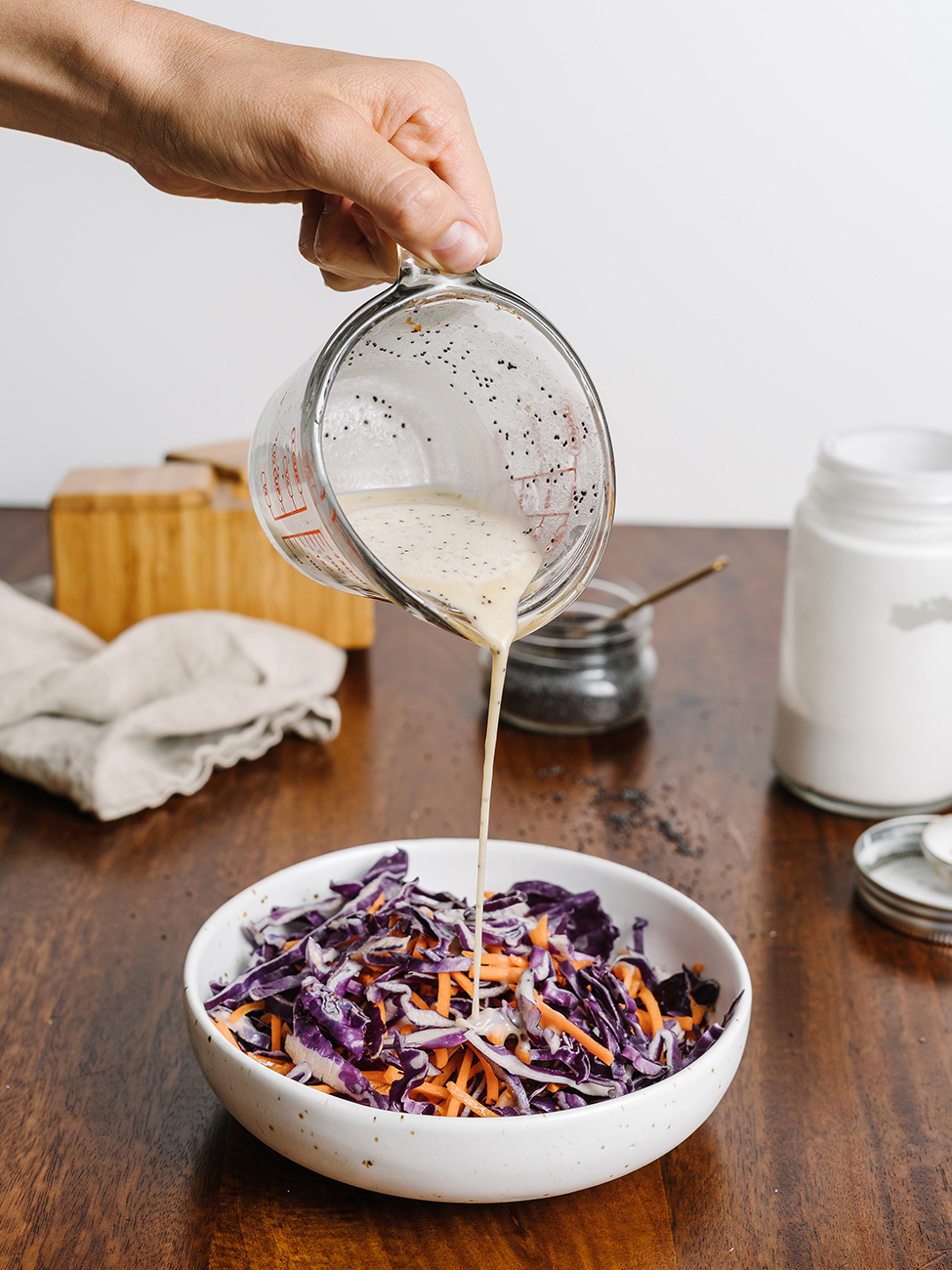 Whether you work long hours, have kiddos, a busy schedule, or just like to have the ability to throw a couple meals together quickly and easily, these recipes are for you. Next week I'll share my insanely addicting chili and cornbread but this week, we're focusing on the Peach Rosemary BBQ Pulled Chicken.
The flavors are sweet, tangy and rich, just the way bbq should be. I love it topped with a creamy poppy seed slaw. This BBQ sauce can be prepared ahead of time and stored in an airtight container for up to 10 days or you can prepare it fresh as you cook your bird. I like to eat this dish topped with slaw and wrapped in butter or romaine lettuce, but hubby likes it as a sandwich. Either way it's a delish and easy meal with endless possibilities.
Print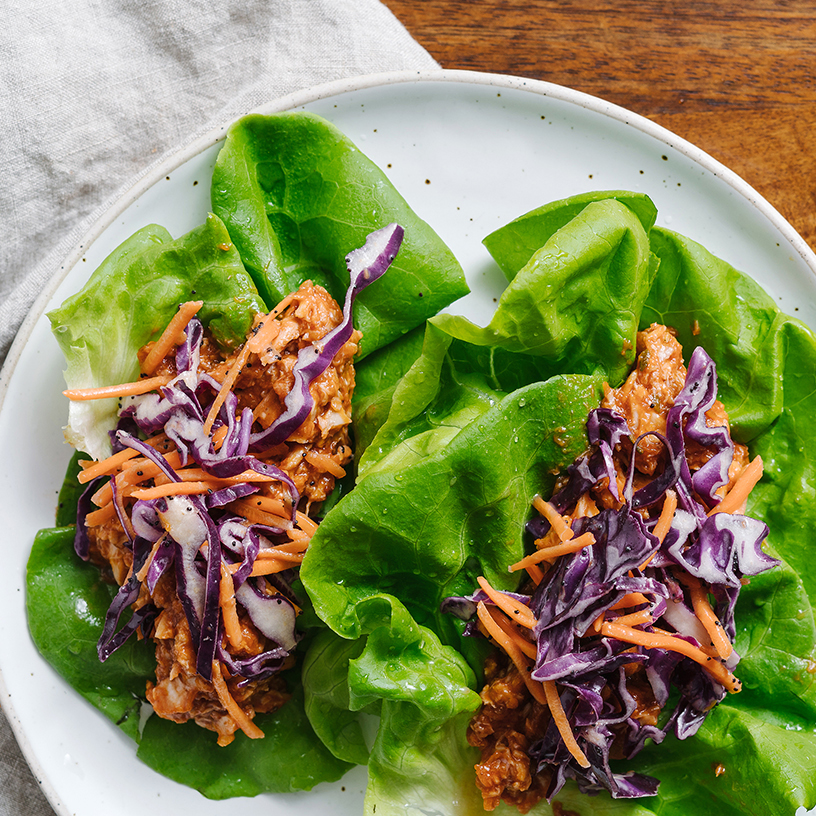 Peach Rosemary BBQ Pulled Chicken (1 of 2)
---
Description
This is a 2-for-1 deal, we are taking one main ingredient and changing the flavors and create an entirely new dish without all the extra work. The flavors are sweet, tangy and rich, just the way bbq should be. I love it topped with a creamy poppy seed slaw and wrapped up in butter lettuce. 
---
Scale
Ingredients
Chicken:
1

whole chicken 4-5 lbs, giblets removed

Half an onion

Salt & pepper

½

c Chicken broth

optional: fresh herbs, (I use rosemary, oregano and thyme)
Peach Rosemary BBQ Sauce:
2 tbsp

butter or ghee

¼ cup

minced onion

3

cloves garlic, minced

½ tbsp

fresh rosemary

1

6-ounce can tomato paste

¼

c liquids from crockpot (or chicken broth)

2

medium peaches, roughly chopped (about

2 cup

s)

2 tablespoon

s Worcestershire sauce

2 tbsp

dijon mustard

1 tbsp

honey

1/2 tsp

garlic powder

1

ts. smoked paprika

1 Tbsp

. chili powder

¼ tsp

. ground cumin

Sea salt and pepper to taste
Quick Slaw:
1 ½

c thin sliced cabbage or slaw mix

½

c grated carrots

3 tbsp

ounces white wine vinegar

3 tbsp

canned coconut milk

1 tbsp

honey

4 tbsp

avocado or olive oil

1 tsp

poppy seeds

Salt and black pepper to taste
Butter lettuce, Romaine, or Bread/Buns for serving
---
Instructions
Instructions:

Place chopped onion inside the cavity of the bird.

Generously salt and pepper and sprinkle chopped herbs over the chicken.

Place chicken in crockpot and pour stock over.

Cook on low for 6-8 hours or 4-6 on high, until easily pulled away from the bone and shreds.

Completely shred chicken from the bone using a fork and knife (or your finger once cooled).

Store HALF of the chicken (about 3 cups) in an airtight container in the fridge once cooled.

Prepare sauce in a small saucepan.

Melt butter over a med-high heat, add onions, rosemary, and garlic for 4-5 minutes.

Chop roughly chop peach set aside ¼ c and place 1 ¾ c in food processor/blender/bullet and pulse until pureed.

To the onion mixture, add liquids from crockpot (or stock), all peaches (chunks and puree), worcestershire, mustard, honey and seasonings. Stir together and cook on med-high for 5 minutes, then simmer on low for 15 minutes. Then pour over the remaining half of the shredded chicken until well combined.

Stir all slaw ingredients together and use as a garnish or a side.
---
Notes
This is part of a two-for-one series, so it calls to only use half of the main ingredient, the other half will be used in next weeks recipe.
Recipe number 2 for Roasted Corn Chicken Chili can be found by clicking here.