Here on the blog I talk sometimes about the challenges of motherhood-- working, the best childcare situations, sleeping issues.  None of those compare, though, to the challenges that can accompany having a child with special needs.  My nephew TJ (pictured above!) was diagnosed as a baby with Angelman Syndrome and over the last six years I have watched as my sister constantly advocates for his best care, his best treatments, and his best therapies; all the while trying to provide him with the same joys and experiences that we all want for our children.  Last year, I helped my sister raise money to buy a special needs tricycle through Amtryke for my nephew, something that insurance doesn't cover.  There was an outpouring of generosity and we were able to not only get a bike for TJ, but to also contribute funds to help other kids get their bikes!  While TJ may not be able to walk yet on his own, he can ride this special tricycle which gives him so much joy!  As a mom, I live for those big smiles and moments of sheer happiness and that's what we are hoping to provide to these three other families through these AmTryke bicycles and the help of GoFundMe, a crowdfunding site for personal fundraising.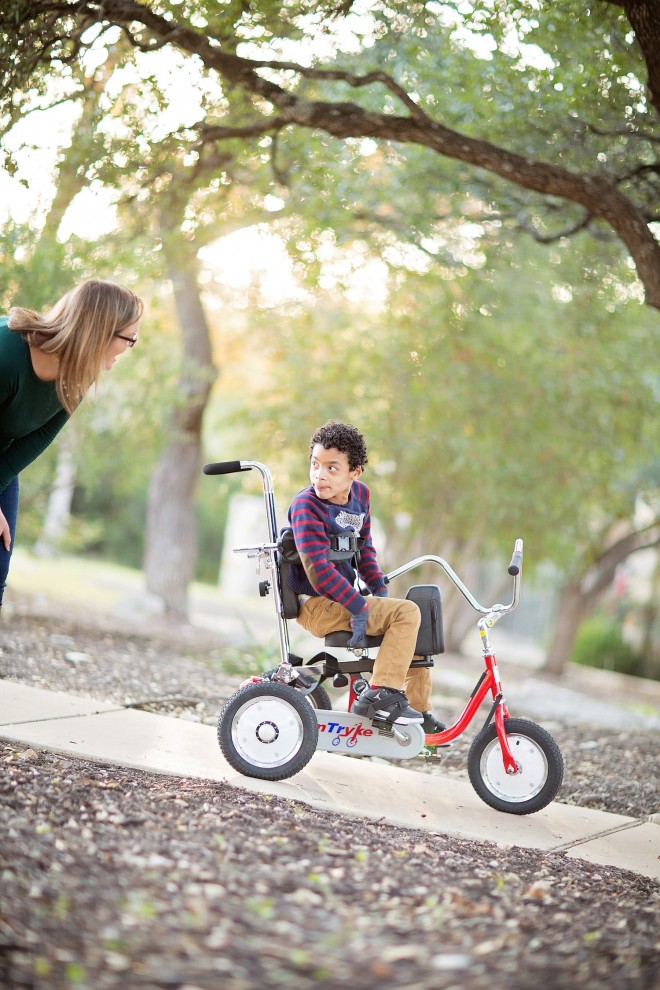 You can help in two different ways:
Head to GoFundMe and donate to help us buy these kiddos below their bikes in time for Christmas!
Share this link (http://bit.ly/1NJ3pNq) for our GoFundMe page on Facebook, Twitter or Instagram to invite others to help us raise our goal.
(Read more about these kiddos over on Red Star Riders!)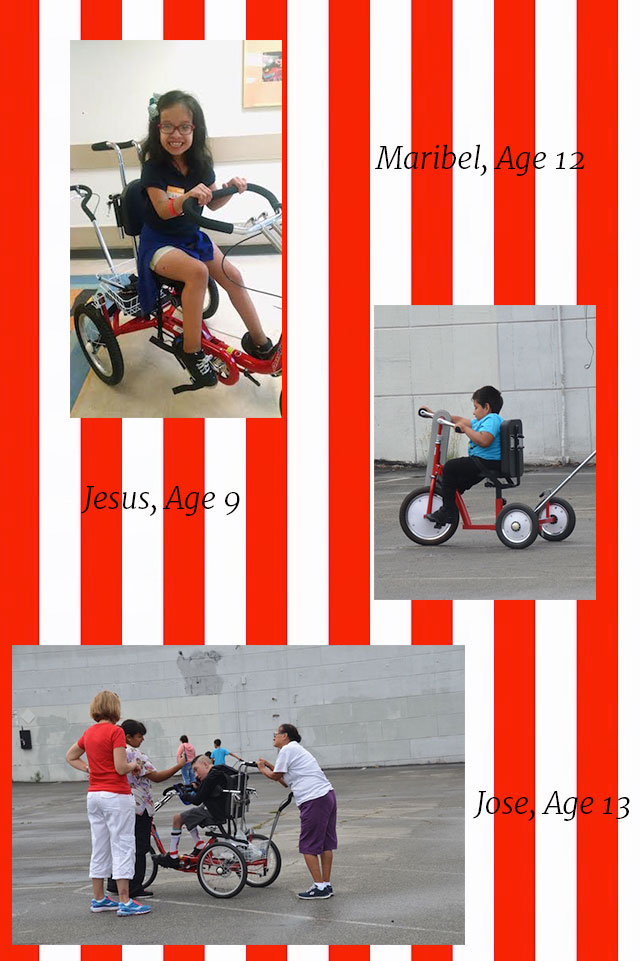 Any funds above and beyond our goal will go to helping more kids get bikes-- the Red Star Riders here in Los Angeles currently have 23 kids on their waiting list!
Over the last 12 months we have posted hair tutorials, style posts and before and after room makeovers, just to name a few.  Of all of those posts, this one is already my favorite!  The ability to do things like this are what make this corner of the internet so worthwhile.  To raise money for a cause near and dear to your own heart, hop on over to GoFundMe and create your own page!
Photography by Amanda North
This post was sponsored by GoFundMe and I couldn't be more excited to partner with them on cause that is so near and dear to my heart.  Thanks for supporting TEC!