(This post is the third in our series of 12 trips that we are taking this year! You can see all of our previous trips here! Thank you to Miraval and Williams-Sonoma for your hospitality! PS. Are you on our email list? We are planning a travel giveaway for later this year that will be EXCLUSIVELY for you friends on our list!)
I received the email on a Thursday. "Would I be able to leave the following Monday and attend this three day retreat next week?" the email read. I don't take leaving the girls lightly and definitely have to weigh all travel carefully, but this was a very easy yes. Perhaps an easier yes was never spoken? This email spoke deep down to my insides and said, "YOU NEED THIS!" It was right.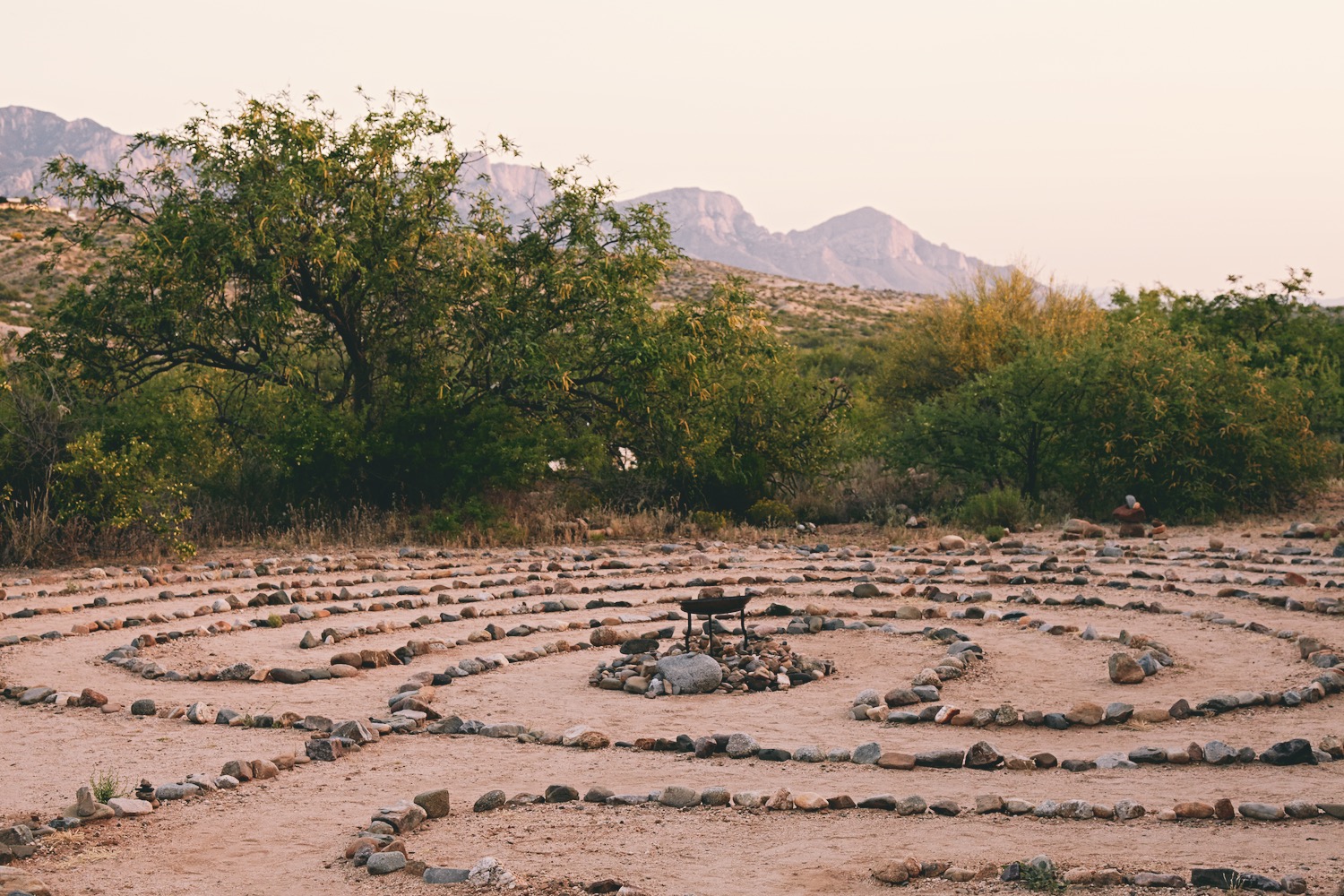 I arrived into the Tucson airport (by way of Dallas Ft. Worth) around lunch time on Monday after having spent uninterrupted time catching up on emails (during the first leg) and beginning to sketch out a brand new launch we have coming later this year (the second leg). I promised myself, though, that once I arrived I wouldn't just bury my head in work and would take advantage of all that Miraval has to offer.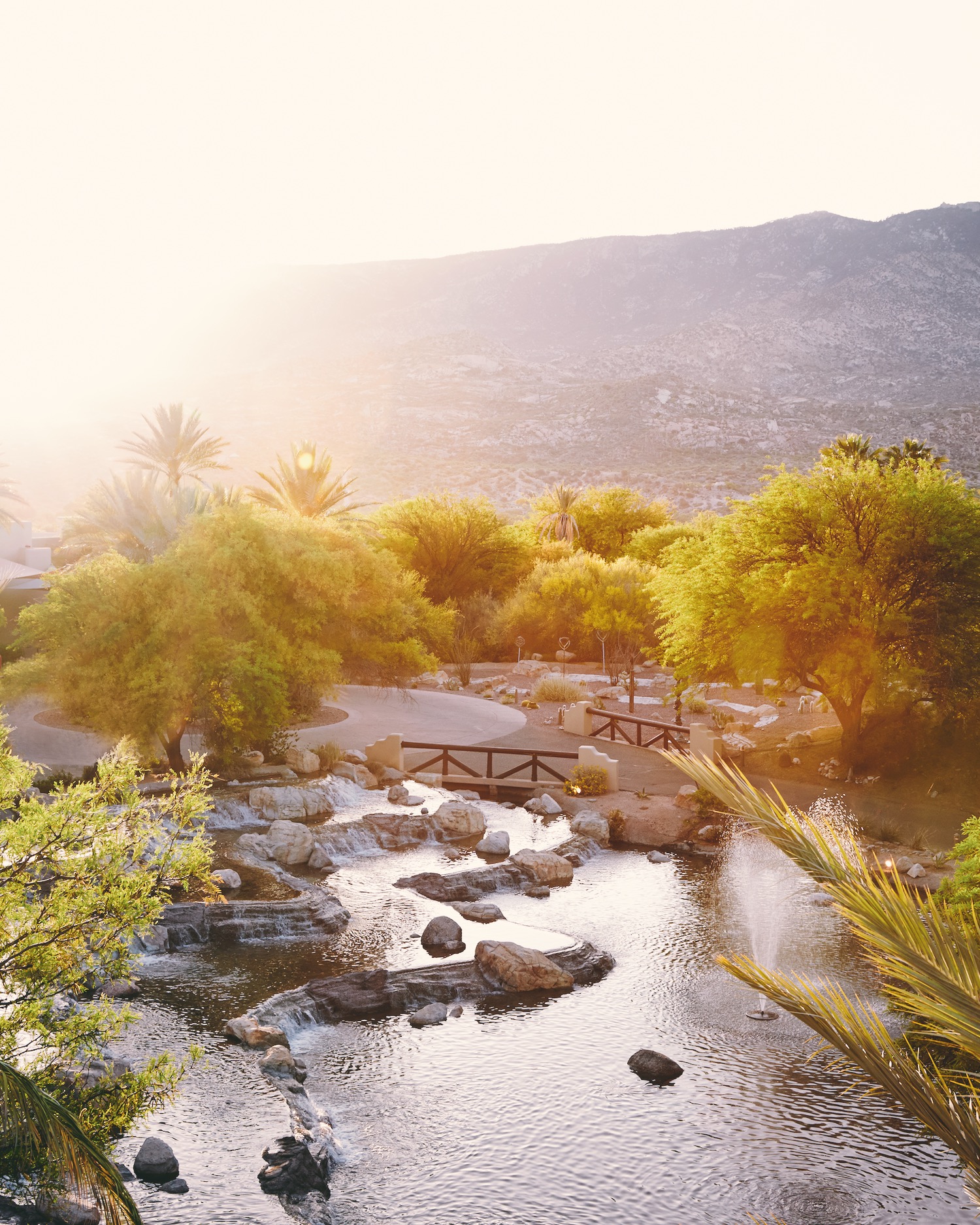 I have been hearing about Miraval for YEARS! Literally like 8 of them. I had styling clients back in LA who swore by the place and even Aaron had been a couple times for filmings. As seven of us piled out of the shuttle 45 minutes later, we were greeted with a fresh juice-- a telltale sign of what was to come-- and promptly checked in.
I made my way to lunch while waiting for my room to be ready. There was a large assortment of fresh foods that had been prepared and then one daily special that we could order. As I filled my plate with the vegetarian options around the room, I ordered the daily special, a grilled chicken breast with lime avocado acctrements. I was certain I would need the protein. However, two servings of this insane gluten free noodle salad and a kale avocado caesar later I cancelled the order. I left not just satiated but inspired to cook these satisfying and healthy salads at home. (Update: this still has yet to happen in my own kitchen.)
Later that day I was joined by my friends Eden and Sam, among others. When people talk about women supporting women, these are two of the women I think of. People who can talk with transparency about what's going on in their businesses and we can all offer insights and share resources. One of the greatest joys that blogging has brought me is the ability to live life around people like these gals.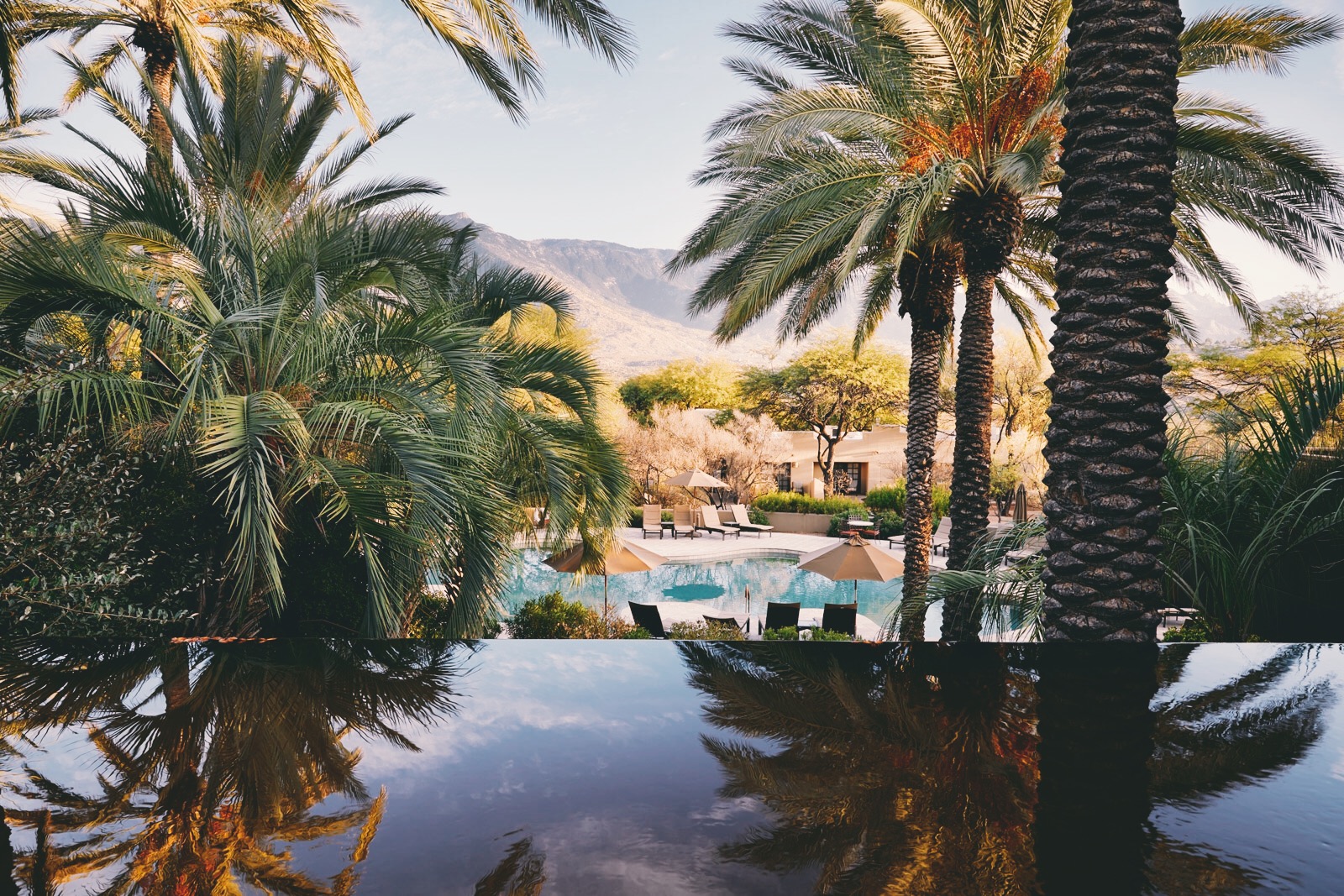 I spend the next 36 hours between the spa, getting treatments like the Crystal Salt Serenity (an almost life changing scrub-massage experience that has me vowing to utilize that salt scrub in my shower more often. Update: This has happened once since I have been home. Progress.) and the daily class offerings, like Women's Wellness with Weights where the instructor began the class detailing the benefits of women doing weightlifting activities and where I spent the next 40 minutes watching a woman who might be double my age curl heavier weights than I myself had chosen. (Update: I've been inspired to always go for the heaviest weights now at my barre class.) Our evenings are spent celebrating the collaboration between Williams-Sonoma and the Life in Balance Wellness initiative at Miraval amongst friends and fresh food and great wine.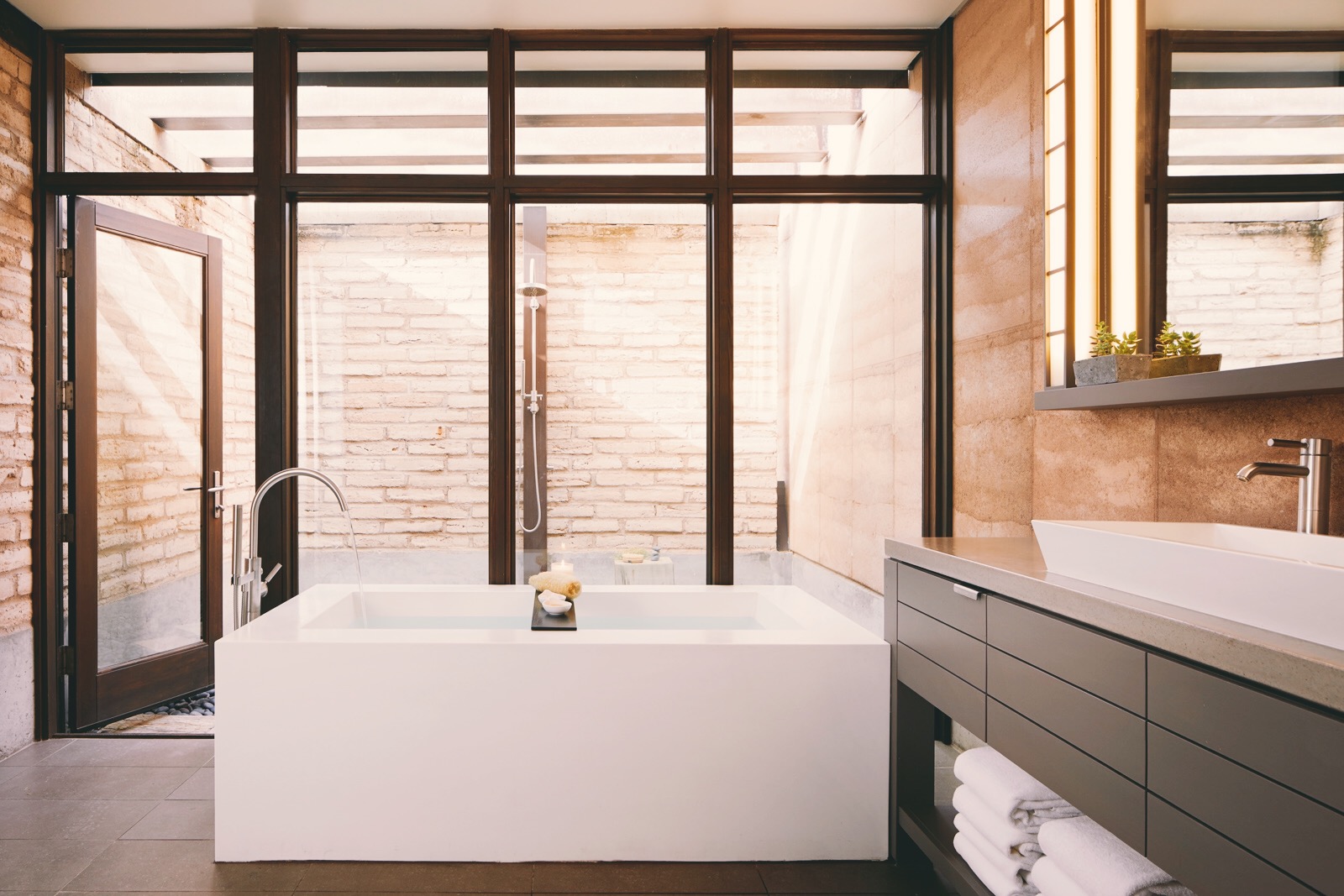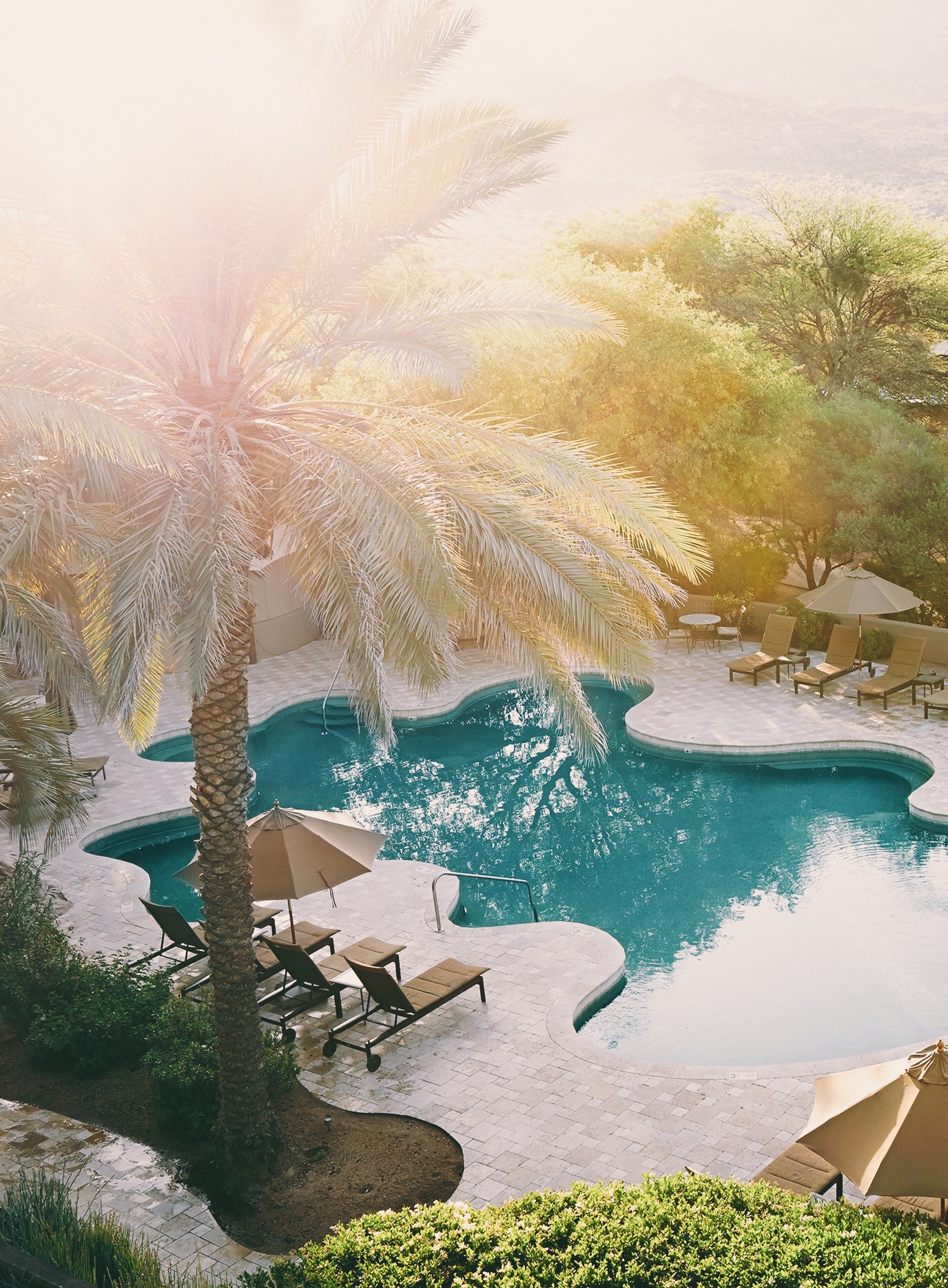 This is how I can best describe my time at Miraval: It was as if I had taken myself out of the chaos of daily activities, the humdrum of every day life, the constant manipulation of getting everything to fit into the 24 hour day and had been given the gift of time and space to clear my head and to re-focus.
I found myself awake and sneaking out of the room at 6:30am, drinking a green juice outdoors around the fire pit before the sun had come up. I found clarity around work topics that I had been mulling around in my mind for months. I also found myself more open to things that I might normally be closed off to. I danced and beat a drum in time. I meditated in a room that looked out at the most serene mountainside and learned about the incredible nature and importance of bees. The only question now is when can I go back?
PS. Are you on our email list? We are planning a travel giveaway for later this year that will be EXCLUSIVELY for you friends on our list!