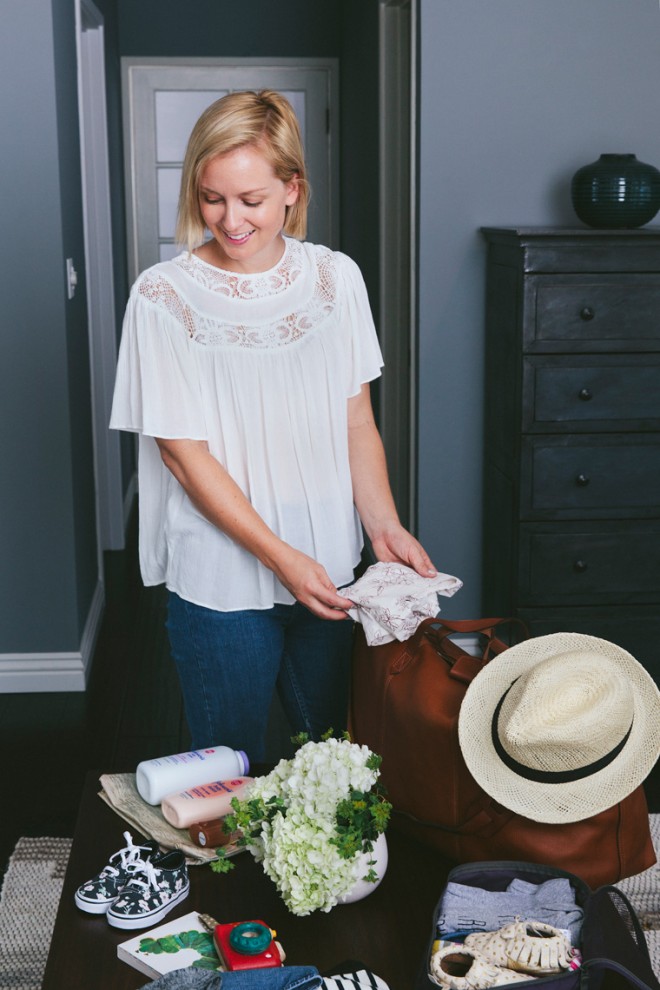 For Aaron and I, travel has always been a part of our relationship. We took off to Europe together the summer after we started dating and have since made a tradition of hopping around the world when we get the chance. Whether it's a road trip to Yosemite or a long flight to China, we are always down for an adventure on the road! While we haven't taken Parker abroad yet, she has definitely become quite the domestic frequent flyer and road warrior. Whether it's Disneyland for a night, Palm Springs for the weekend, or Austin for two weeks, over the last 17 months, I've honed my skills packing for both of us into one suitcase. Needless to say, I jumped at the opportunity when Johnson's asked if I would share them with you!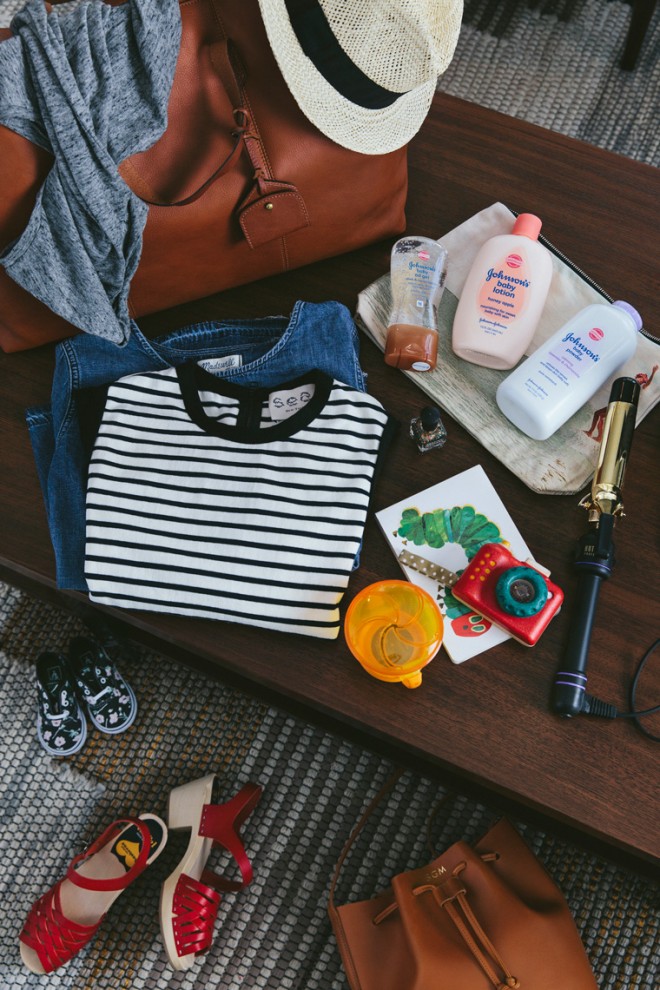 1. Compartmentalize // I swear by these zippered mesh bags for packing.  I put all of Parker's clothes in one and her shoes in another.  All of my pajamas and activewear get one of their own as do my undergarments.  This way when you open your suitcase you know immediately where everything is at and won't be rummaging around unfolding everything in sight to find that one gray tee!
2. Look for things that serve dual-purposes // I used Johnson's Baby Powder long before I ever had a baby. It makes a great dry shampoo and is a fool-proof way to get sand off of your skin after a long day at the beach. Now I can use it for Parker, too. Same goes for the baby lotion. It keeps her skin baby soft, but I love the scent for myself!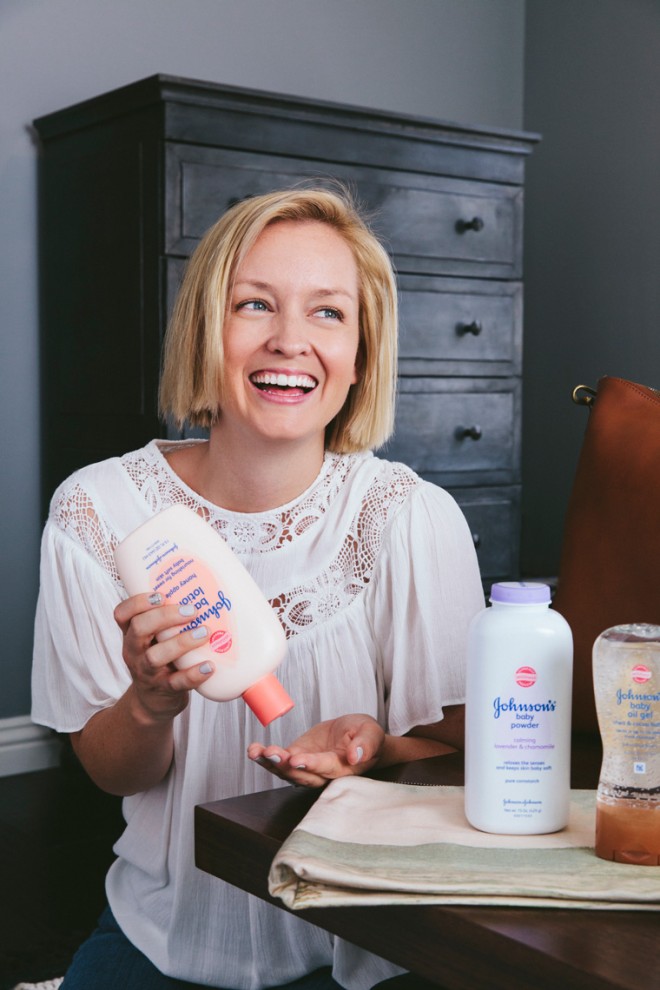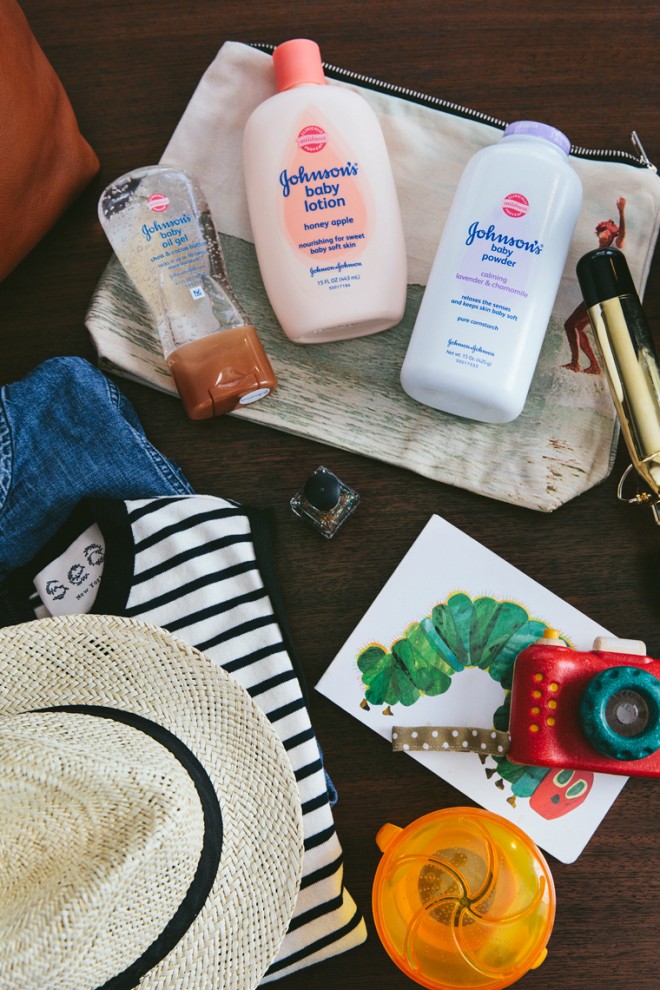 3. Call ahead and see what you really need to bring // Our Palm Springs Air BNB was fully stocked with bath products, Disneyland hotel rooms include pack and plays, and I will sometimes Amazon things ahead of time to my parent's house in Austin before we come for a visit. There's nothing worse than using up precious space in your suitcase packing things that you don't have to.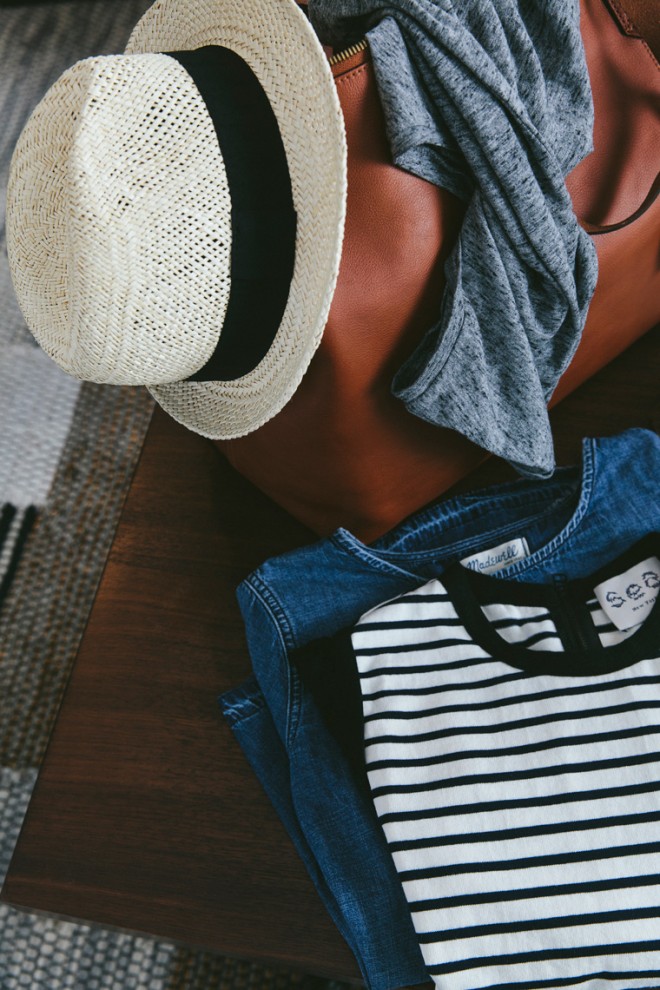 4. Minimize your shoe selection // Shoes take up so much space! Find a shoe with a comfortable heel for day, but that can dress up a look for night like these red Swedish Hasbeens. These Vans are my latest pick for Parker and I'm obsessed!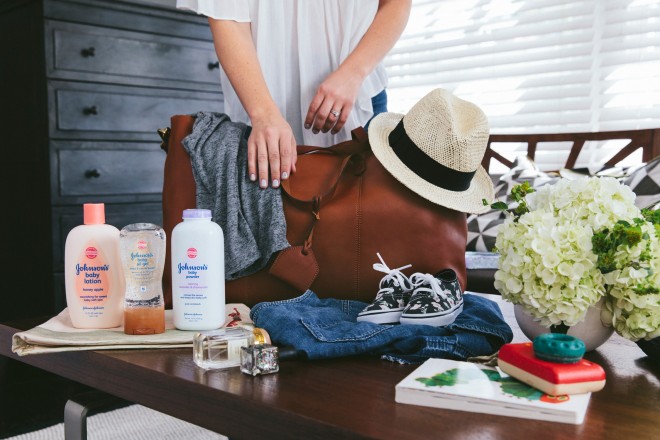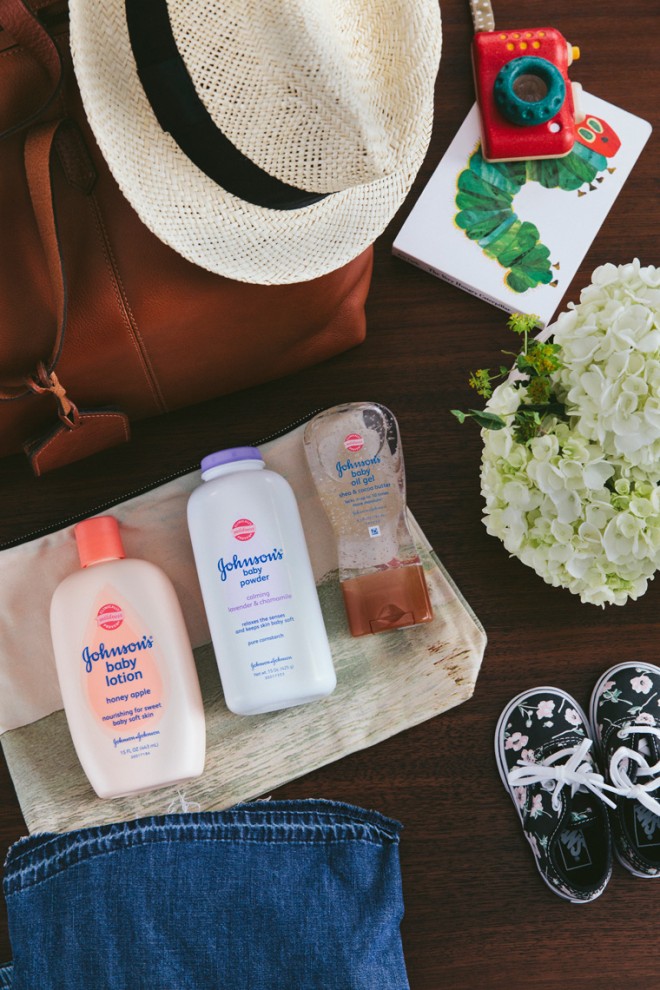 Anyone have any fun trips planned this fall? We are trying to plan a fall weekend somewhere in California if anyone has suggestions for good places to go with kids!
Photography by Jess Koehler
Bedroom rug via Rejuvenation
Bucket Bag via Mark and Graham
This post was sponsored by Johnson's. I truly love the products and all of these thoughts are my very own! Thank you for supporting the brands that keep us in business!