03/16/2018
I was walking around the lake with a friend last week and we were reminiscing on what we each remembered most about our childhoods. Lots of things came to mind, but some of the happiest recollections that surfaced were of family vacations—snow skiing in Lake Tahoe, discovering giant sea turtles outside our door in Maui, horseback riding around the Grand Canyon, cruising with my cousins through the Caribbean with my entire extended family.  It's not that we had a ton of disposable income when I was growing up, but my parents prioritized travel over other things like expensive clothes or fancy restaurants.  Fast forward a couple of decades to Aaron and I planning our first big family vacation with Parker and people told me we were crazy to take a toddler to Maui! I love solo travel time with Aaron, but to be honest, that trip to Maui would not have been as much fun if we had left her at home.  Plus, I want to make a habit out of prioritizing family travel and choosing adventure whenever we can! We partnered with Royal Caribbean today to share a few tips for finding adventure on vacation, even when your luggage includes some mini-sized suitcases.  Did you know that Royal Caribbean is not only the leader in the cruise industry, but also the vacation industry?  From ship to shore, they're one of the most innovative adventure companies and believe in not just seeing the world, but experiencing it.  When I perused their destinations, they basically cover every locale on my travel bucket list—Alaska, Japan, Cuba, and so many more!  With spring break around the corner, here are a few ways you can embrace adventure with your own travel crew…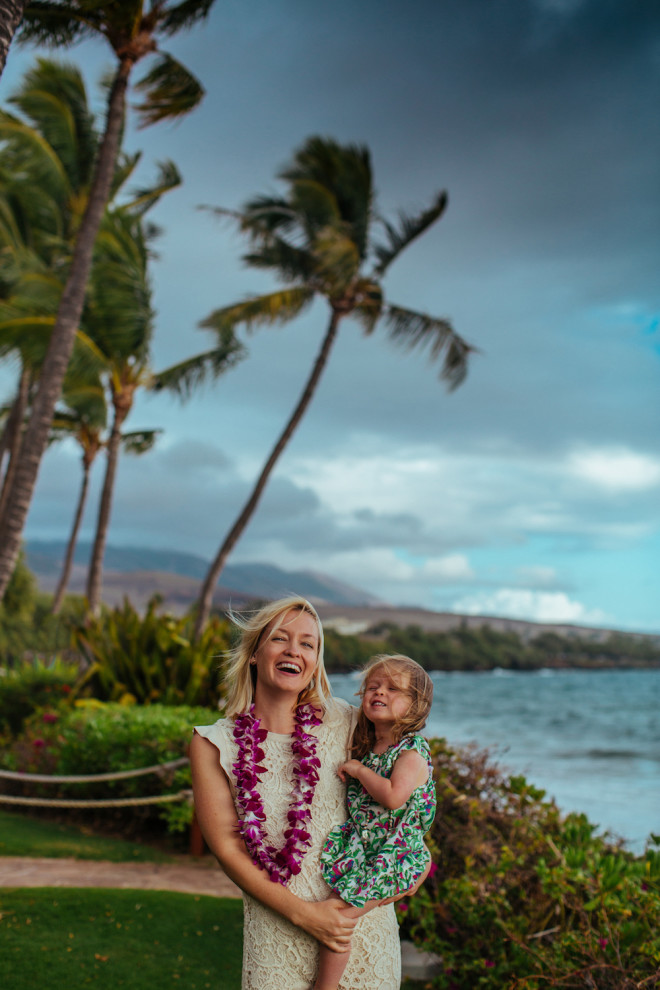 1. Ditch the schedule. I know it sounds counterintuitive, especially with kids who are so used to being on a schedule, but with time changes, and kids that have been taken out of their usual routine, it's best to leave things really loose and make in the moment decisions based on how things are going.  If someone needs a nap, take it!  If everyone is happy, proceed to your next adventure!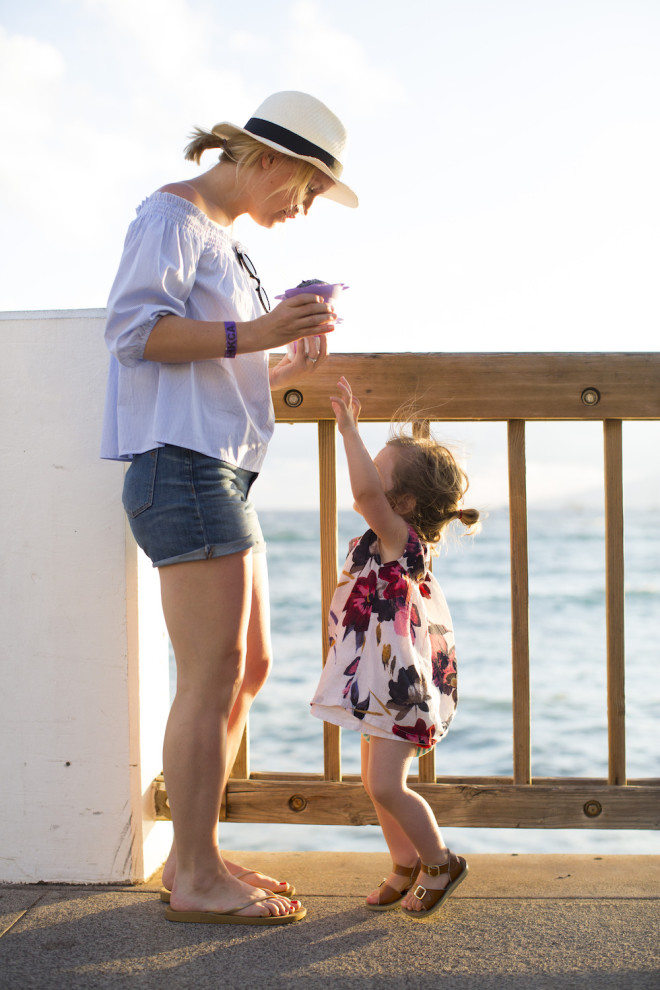 2. Make a list of things you would love to do if you get the opportunity, so that when a ideal window of time opens up, you know exactly what you want to do and don't have to waste time playing the, "Well what do you want to do?" game. When I think of cruising adventures, I always imagine the shore excursions, but the Royal Caribbean ships offer everything from waterparks and zip lining to mini golf, dance and cooking classes, and so much more. It's really incredible. You can even surf and ice skate on some of their ships!
3. If an excursion or adventure on your list requires a longer drive, plan that time around their nap so they can get in a good snooze and arrive rested. (Try not to start the day out with a long drive when they have the most energy to exert.)
4. A hungry kid is never a happy kid, so make sure everyone has time to eat a meal or snack! The Jamie Oliver Italian restaurant aboard Royal Caribbean looks so delish and I know Parker would go crazy for Johnny Rockets, also on board the ship!
5. Make sure that the vacation feels about the kids, too. Include trips to the park and the zoo as well as the museums and must-see items that are on your list. When the kids are happy, everyone's happy!  And if someone should have a melt down?  Just remember that they're kids and they're just as likely to meltdown at the grocery store as they are at the Eiffel Tower, so don't let that stop you from taking a vacation and choosing adventure!
What's on your travel bucket list? Any other tips for experiencing the world with kids?
Photography by Aaron Pinkston
This post is sponsored by Royal Caribbean, a brand we love and hope to adventure with soon!