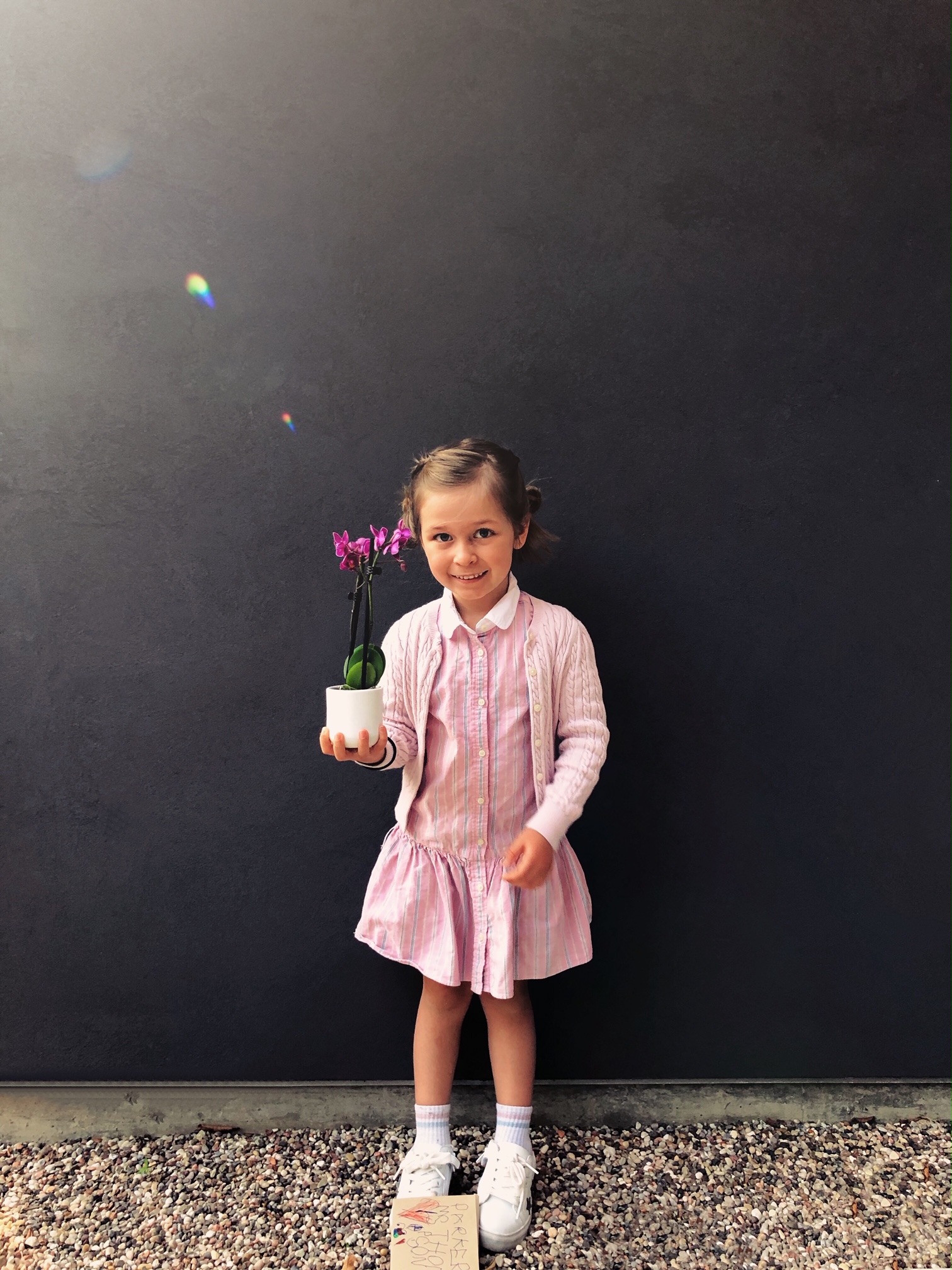 (first day of school outfit pictured above!)
While she was only two years old when we moved, I would be lying if I said that Kindergarten didn't play a part in our moving back to Austin from Los Angeles. Hearing people in LA describe the point and charter system, the means of transportation that got their kids to and from school every day or the prices of the homes in districts zoned for "good" public schools was dizzying. Let the record show, I actually think LA is an amazing place to raise kids! I was just imagining something simpler and closer to family. Fast forward three years later and here is how the transition to Kindergarten actually went:
Leading up to the Transition to Kindergarten:
1. Make friends before you get there:
Parker went to a nearby preschool where 8 of the 10 kids in her class were going to be at her Elementary School. That was lucky, even for this particular preschool, but it definitely made the transition easier having some familiar faces. It's something to keep in mind if you're looking at preschools! If this isn't your situation, I think it could be really helpful to make friends with other kids in the neighborhood who will be attending the same Kindergarten in the year prior to school starting or perhaps through a Facebook Group of your kids are going to private school. It was also nice to have other moms to text things like "Where are we supposed to drop off again?!" "Are you going to that meeting?" "We are out of town for meet the teacher, could you send me any useful information?"
2. Schedule group play dates:
There's a chance that your PTA might take care of this for you, but planning an incoming kindergarten play date is a great way to start meeting more parents and allow your kiddo to get familiar with their school mates. I think it was the first time Parker realized how many other kids were going to be in Kindergarten, too.
3. Talking about the things that will be new can ease the transition to Kindergarten:
The biggest transition for us has been the schedule. Preschool didn't start for us until 9am and now we have to leave the house by 7:25a to get to the gym by 7:35a. We talked a lot about the new schedule leading up to kindergarten. How we would have to wake her up in the morning and choose our clothes the night before, how there would be a new teacher, new friends, and a lot more kids in her class. Check out books like this one, this one, and this one, too.
4. Create Excitement Around the Newness:
Little things like letting Parker pick out new sneakers and a new backpack for school got her excited about the first day. She knew she couldn't wear them until school. We also bought her this Kindergarten Workbook over the summer and she loved working in it and doing "her kindergarten homework" as she called it. She even brought it to school in her backpack once school started and would work on it during free time.
5. Practice Independence:
The principal mentioned this in the spring when we went to orientation and it was really helpful for me to keep it in mind over the summer.  The more opportunities you can give your child to do things on their own, the more confident they will be going into the first day of school. Make sure they can confidently do everything they need to do in the bathroom on their own, fill up their own water bottle, open their lunch box containers, etc.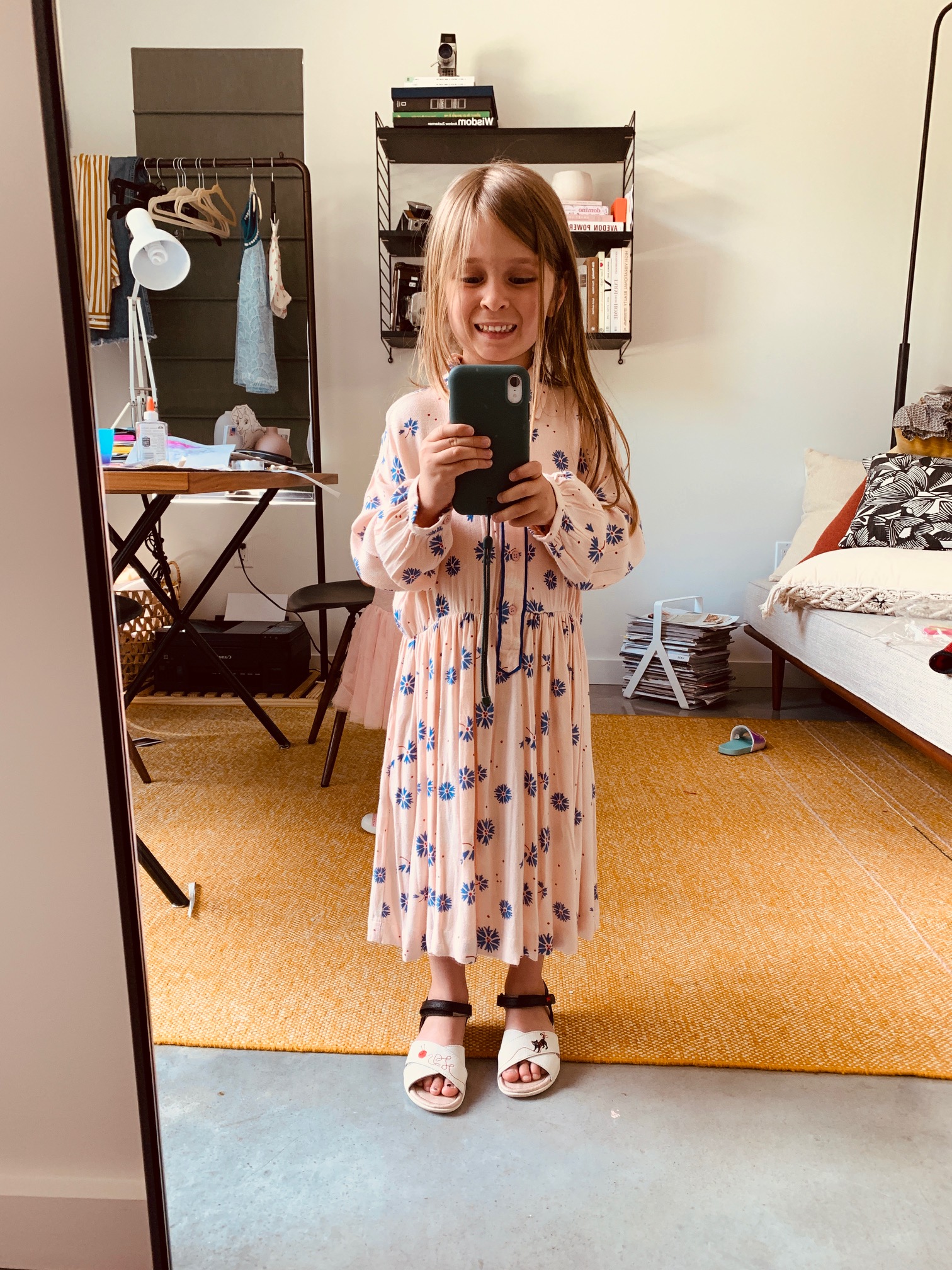 The Transition to Kindergarten for Us:
Parker has always been a super observant kiddo. She is wildly self-assured, but even as a baby and a toddler she has always been one to survey the situation before jumping right in. The transition to Kindergarten was the same for us. At the kindergarten play date she asked me to come sit on a little step with her and said, "It's just a lot of change, mom." She wasn't wrong.
She had two friends from preschool in her actual class. Her school has 6 Kindergarten classes, so it's big. The first week of school went off without a hitch. They started on a Tuesday so it was a short week. No tears. It seemed like things were going to transition smoother than I thought and then the second week of school hit us like a ton of bricks. She had the long weekend back at home and come Tuesday I think the realization that this new schedule was forever was overwhelming. She threw fits about waking up, refused to put her clothes on and I literally had to pry her screaming, crying body from mine every morning at drop off for four days in a row. It was a total 360 from our first week at school and all I kept thinking was how I must have done something to fail her as a parent. Here were all of these other well-adjusted five-year-olds not losing their ever loving minds and then here was mine having an out of body experience at drop off every morning.
For week three we changed our approach. We got dressed in the morning as soon as we woke up so it didn't become a thing as the time to leave the house approached. Aaron started taking her to school and she was much less emotional with him than she had been with me. Week three was looking up. We quickly had a new schedule. It still took some time getting used to getting her in bed early enough so that she wasn't feeling tired when I went in to wake her at 6:35a. Our typical big breakfasts were replaced with toast and maybe some oatmeal-- she's just not that hungry early in the morning. (November update: She now eats an omelette every morning! Ha!) There are folders to check and permission slips to sign, but all-in-all it has been a great year so far. We adore her teacher. She has made new friends and still loves her old preschool friends. She seems to learn something new every single day.
Things I Didn't Know About Kindergarten:
In order to accommodate all of the different grades, some kids will eat lunch as early as 10:15am or as late as 1:30pm. Parker's lunch is at 10:44am, so the teachers supplement the odd times with snacks. Parker has a morning snack time and an afternoon snack time.
Leveling is when a grade is either under-enrolled (not as many kids show up as had registered) or over-enrolled (kids show up who haven't registered) so a grade level may have to add or lose a teacher depending on the student / teacher ratios allowed by the state. Parker's grade had to add a teacher so four kids from her class left six weeks into school to go to the new class. Kids who didn't register are added first followed by a lottery system to fill the remaining class spots.
Every school has a very different level of parent involvement. Obviously it's all optional, but I some schools seem to put more emphasis or pressure on it than others. It might be something to consider when choosing your school. I found that I had to be proactive about finding volunteer opportunities.
Take into account your child's energy level when deciding on after school activities during that first year of school. Parker seems to really appreciate the days when we come home and relax after school as opposed to running to the next activity. Now that we are a couple months into school, I think she could handle something else, but those first 8 weeks she was pretty fried after school. Right now we are just doing gymnastics once a week and will likely add soccer come January.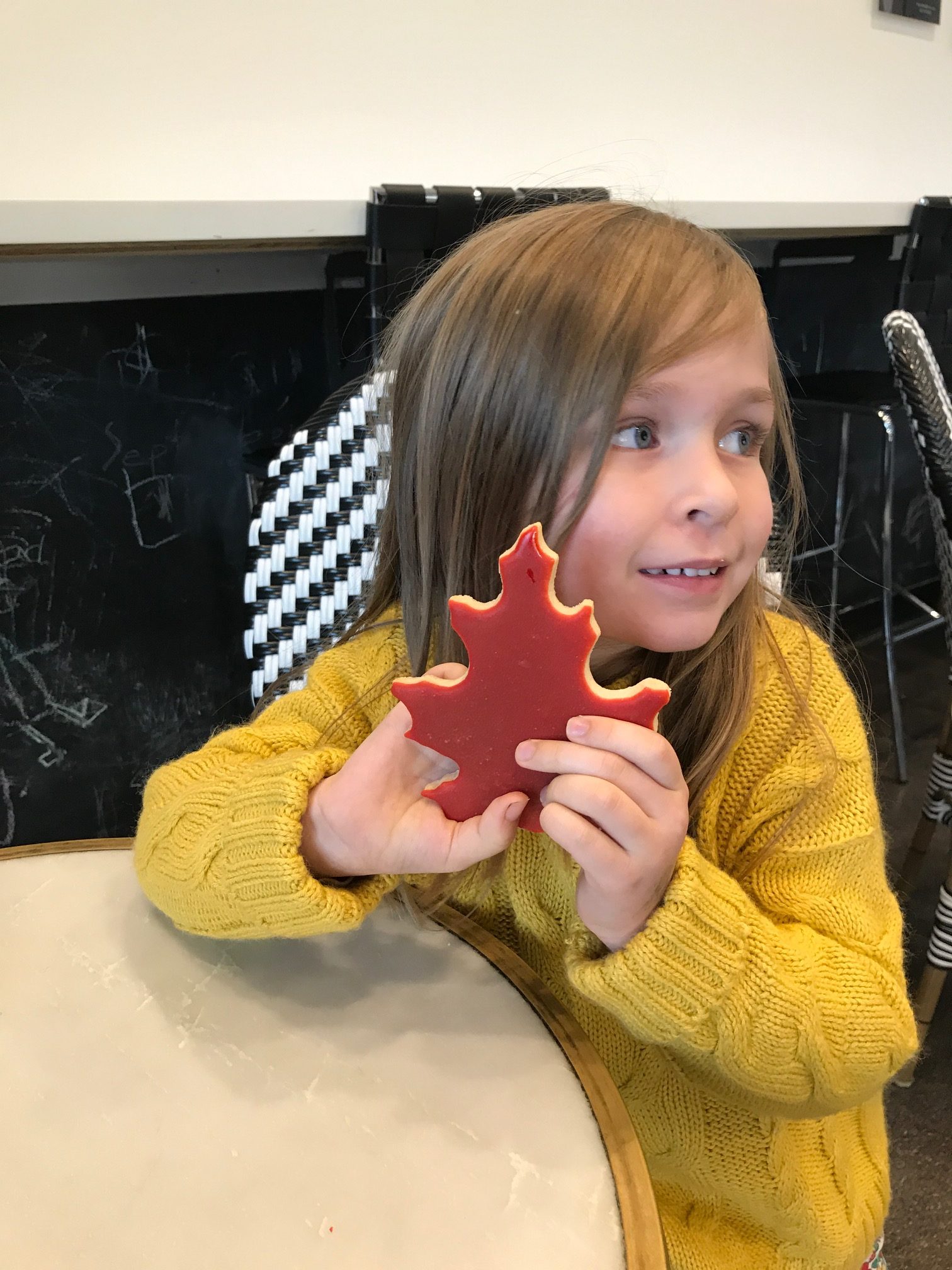 I hope this transition to kindergarten post was helpful! Is there anything I missed on this list? Any other questions you have? Feel free to leave them in the comments or shoot me a DM on Instagram!
PS. For more parenting topics, check out our Real Mom Series for all things sleep, travel, feeding and so much more.