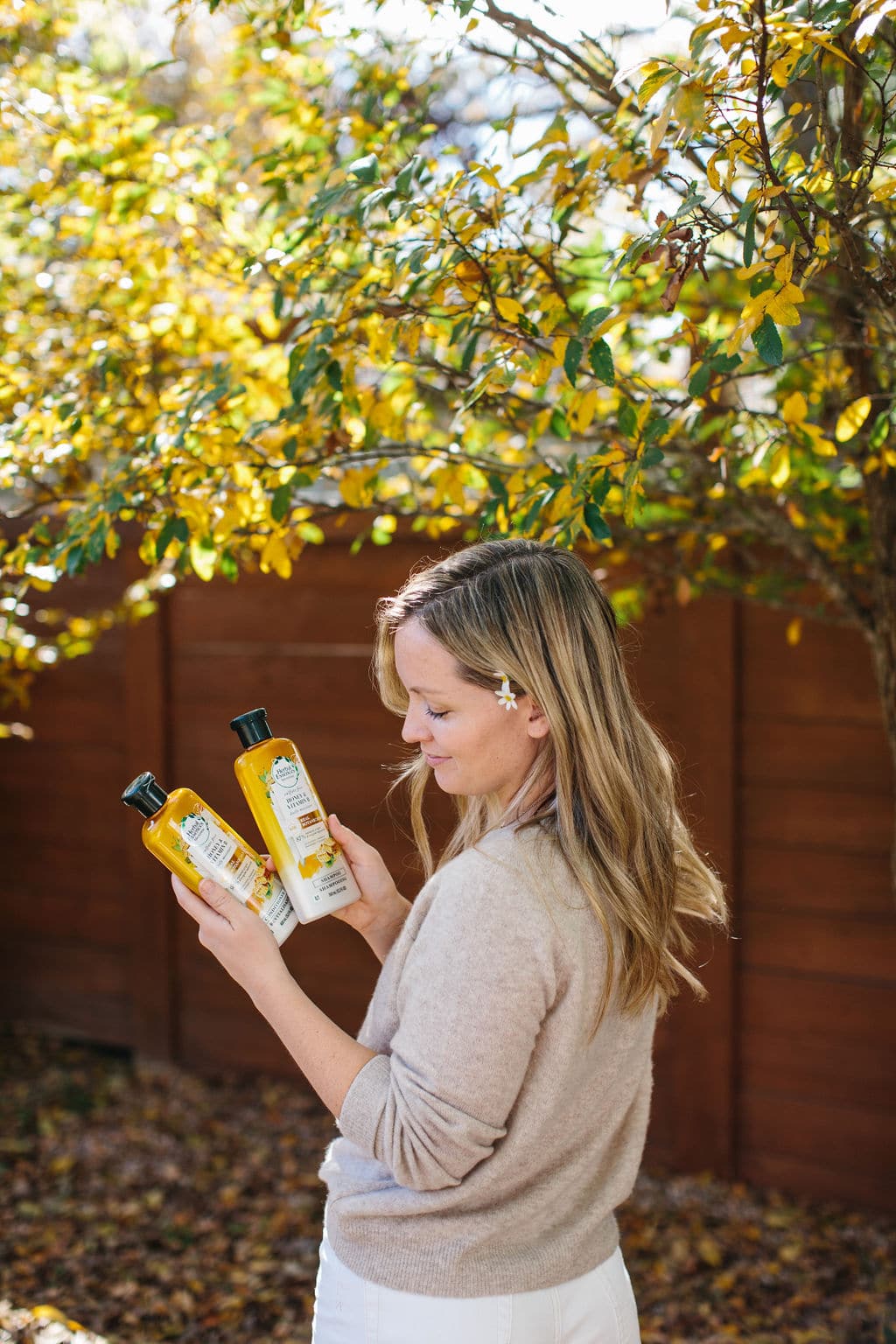 (This post is sponsored by Herbal Essences. All thoughts and opinions are my own.)
Getting healthier, shinier hair doesn't mean you have to overhaul your entire beauty routine. Something as simple as switching to the right shampoo and conditioner can make a world of a difference.I started using Herbal Essences Honey & Vitamin B Shampoo and Conditioner this year and my hair feels so much healthier. (You can purchase the products I have been using easily on Amazon!) The bio:renew formulas, which are PETA cruelty-free, combine real botanicals, healthy antioxidants and intoxicating fragrances to leave hair looking, feeling and  smelling amazing. In partnership with the Royal Botanic Gardens, Kew, Herbal Essences bio:renew brings real botanicals endorsed by a world leading botanical expertKeep reading for three ways to get healthier, shinier hair for 2020.
 

Use Sulfate Free Products.

Sulfates are cleaning agents which can actually strip hair of it's natural oils, potentially leaving your hair dry, brittle and prone to damage..

It's important to consider your hair type when selecting a shampoo and conditioner for these reasons.

Herbal Essences' Honey and Vitamin B collection

is not only sulfate free,, but it's also full of antioxidants and real botanicals endorsed by the Royal Botanic Gardens, Kew that leave your hair feeling healthy. 

 

Eat nutrient dense food.

Incorporate foods that are high in Vitamin E (nuts, seeds, avocados), Vitamin B (citrus fruits, spinach, broccoli) and Omega-3 fatty acids (salmon, chia seeds, and walnuts) into your diet, as they're  proven to promote healthier, shinier hair. Added bonus: your skin and nails will likely benefit from these, too!

Limit heat-styling your hair. Using heat on your hair is one of the easiest ways to damage it. Lucky for us, there are lots of ways to cut down on heat usage. If you frequently blow dry or use heat styling tools after washing, consider washing your hair one less time a week. Over the course of a year, that's 52 fewer  times you'll be exposing your hair to heat products! Additionally, give your hair a chance to air dry once in a while and embrace your hair's natural texture. You can let it air dry completely or go about your morning routine as it dries part-way, to finish styling with a blow dryer. This will dramatically reduce the time it takes to dry with heat, therefore reducing the amount of heat used on your hair.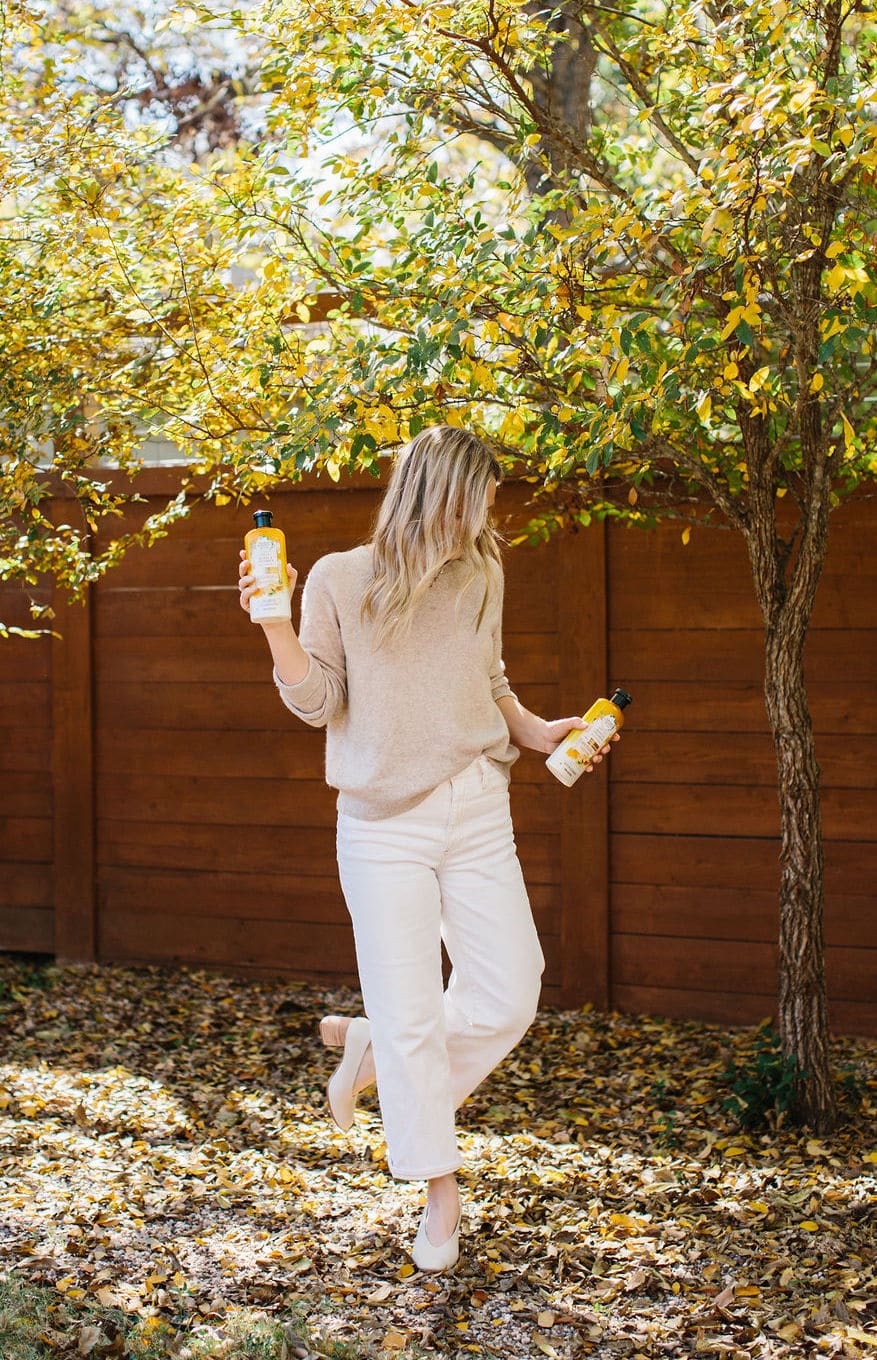 We've got big goals for this next year. Might as well have healthy, shiny hair while we are out achieving them! Head to Amazon to check out Herbal Essences' Bio:Renew Honey & Vitamin B Collection for yourself!
Photography by Katie Jameson