I spent the better part of twenties thinking about personal style. I thought about the personal style of clients, whether it was for a red carpet or a magazine. I was constantly contemplating what a certain look or color would say about them and if it felt true and authentic to what they would naturally gravitate towards had a stylist not been hired. What would make that person feel so comfortable and confident in what they were wearing that they wouldn't be thinking about their clothes when they could be thinking about so many other things? I shopped for years for a certain female client whose personal style is rocking the most chic, best tailored pant suits. On multiple occasions, though, I would be in a store and the owner or shop person would say something like, "Oh wouldn't it be so great if she wore this skirt?!" (Where's the "hmmm" emoji when you need it.)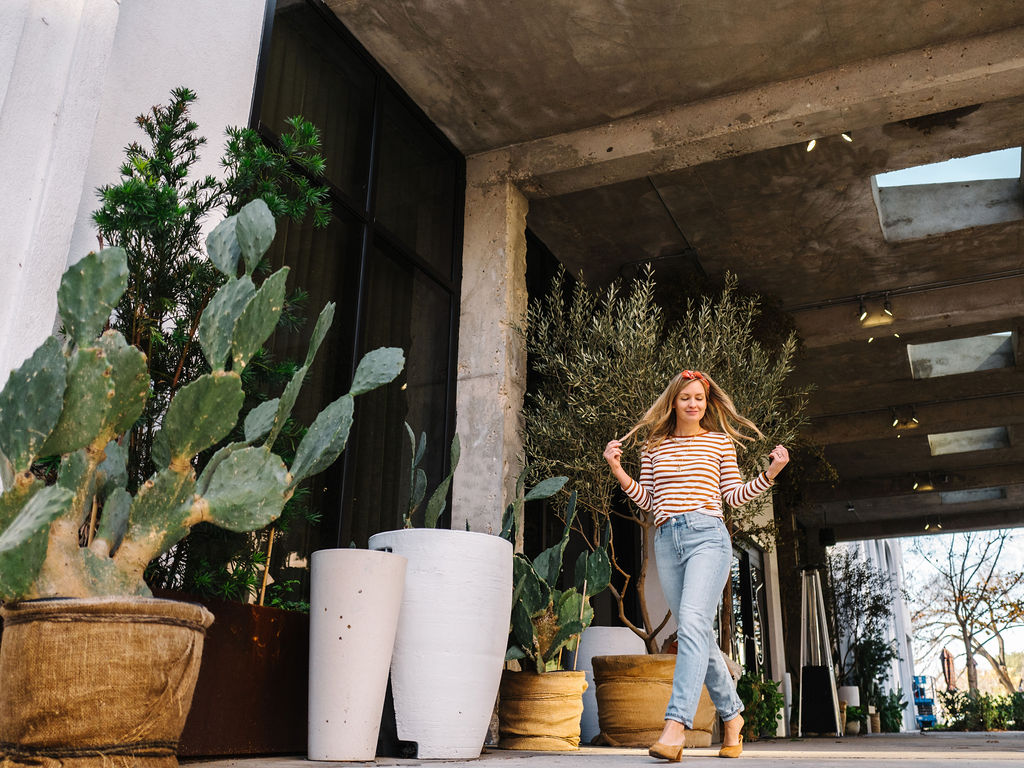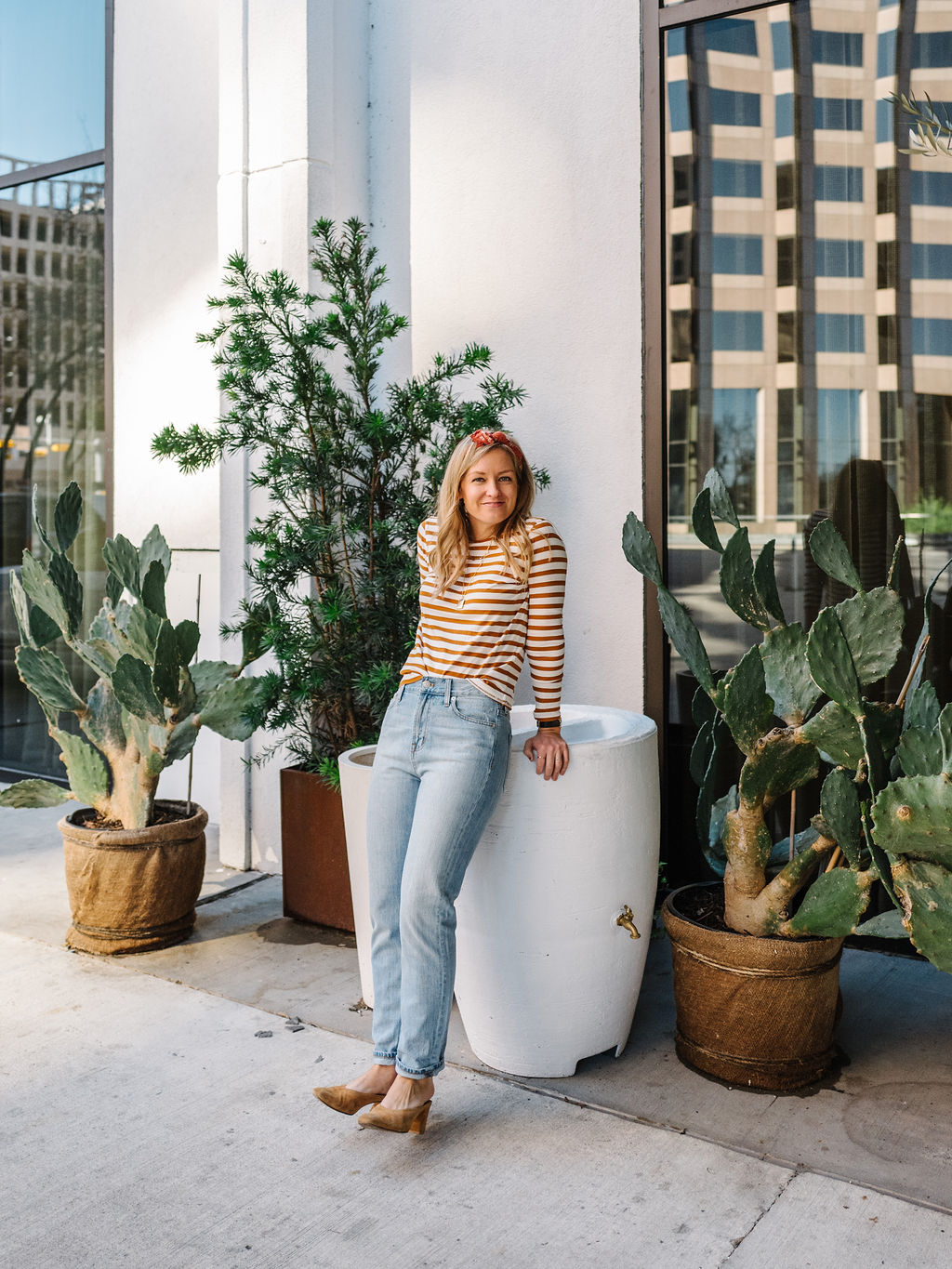 It's not that personal style doesn't evolve as fashion and trends change season to season, but there is a true north that manifests itself in different ways along the way. For example, the 2008 version of this outfit would have been the same striped tee, but instead of this mustard yellow color it likely would have been navy. Instead of these high-waist vintage mom jeans, I would have been wearing a tailored pair of dark denim with a much shorter inseam for sure. The delicate layers of gold necklaces would have given way to something much more "statementy". Swap the mules for my camel Lanvin ballet flats and lose the headband and voilà! My twenty-four year old self.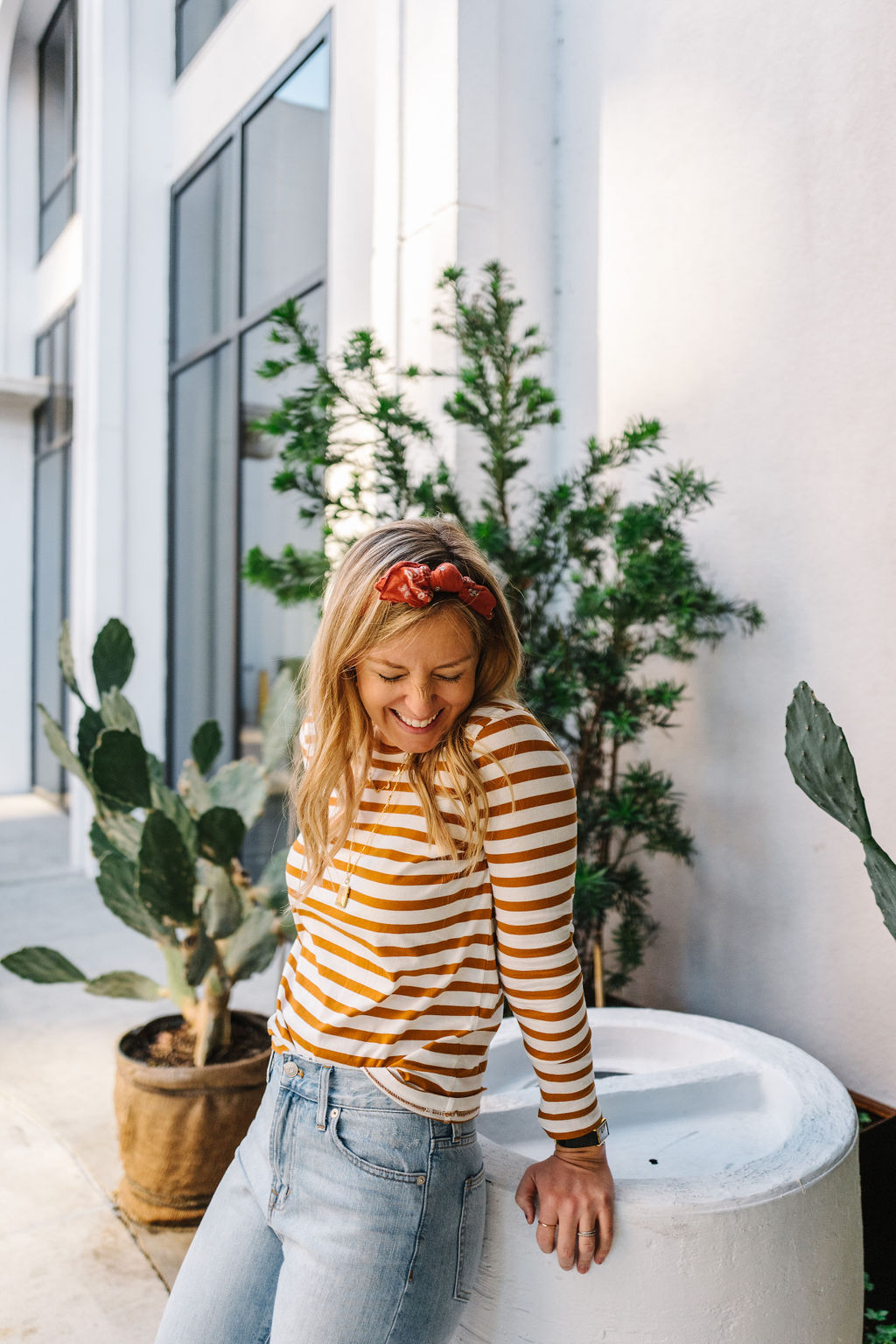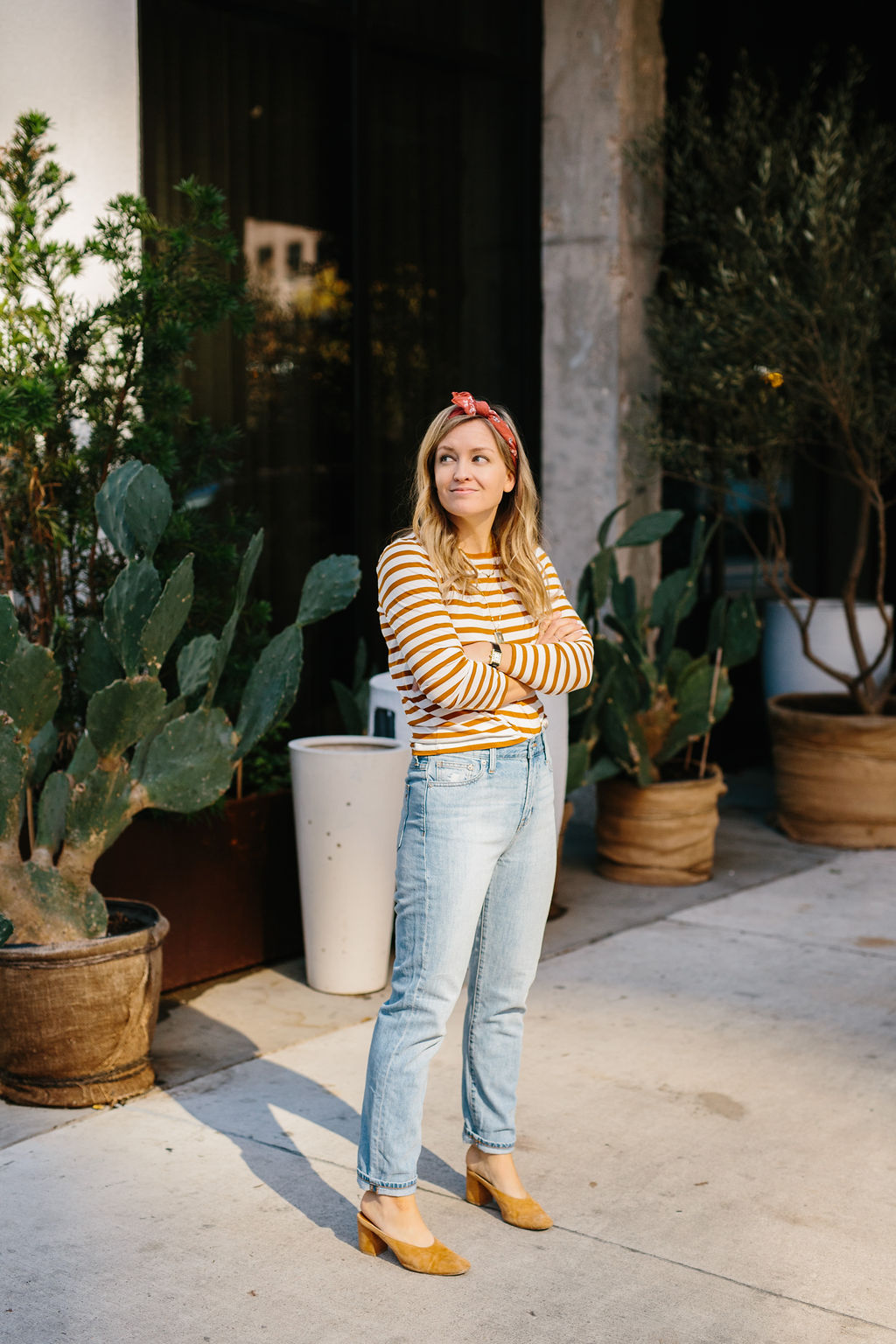 Don't be afraid to get inspiration from other sources. Do you love a classic look like Jennifer Aniston? Or bold color choices like Elizabeth Banks? Are you a Free People girl or prefer understated pieces like Everlane? Like anything in life, I think creating a vision for your personal style is important. This is a board that I made about a year ago and shared in our Wardrobe Overhaul series.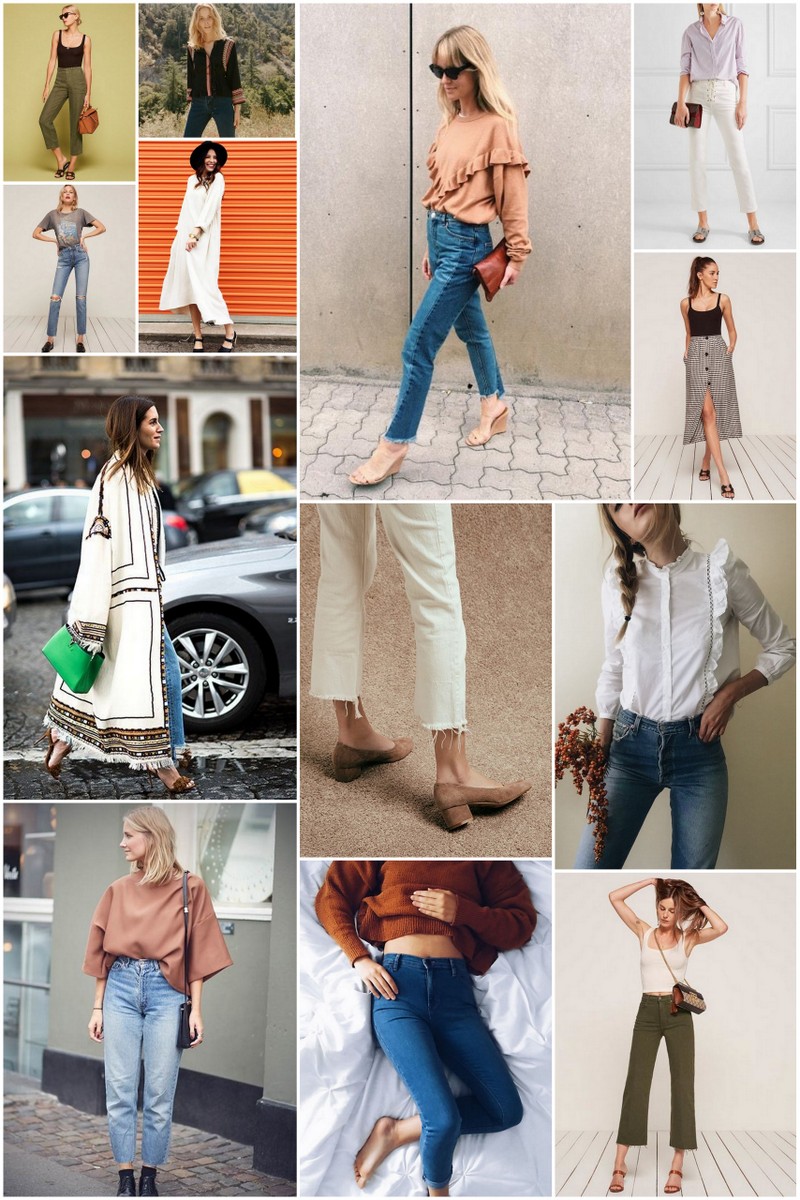 Being able to articulate your personal style will keep you from buying unnecessary things that will get unused or leave you feeling less than your most confident self.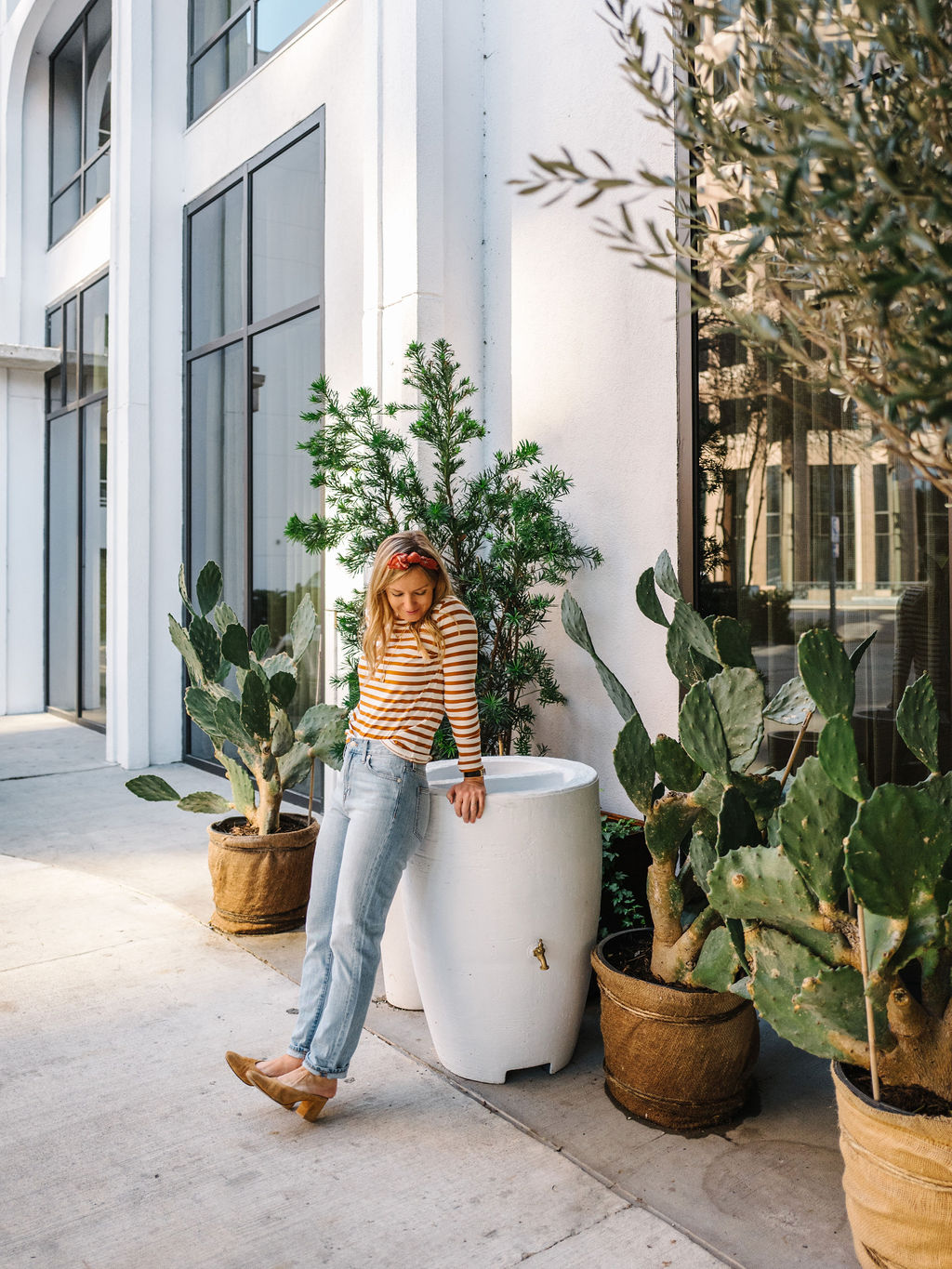 Your personal style should be at the intersection of what allows you to live your best life in a practical sense (I should be able to wear 95% of my wardrobe with my kids in tow because that is my life) and what makes you feel like your best self. This super simple, casual look checks both of those boxes for me. What types of looks do that for you?
Striped Tee, Madewell || Jeans, Madewell || Bandana, Madewell || Mules, Maryam Nassir Zadeh (Similar) || Locket (Similar)
Photography by Katie Jameson