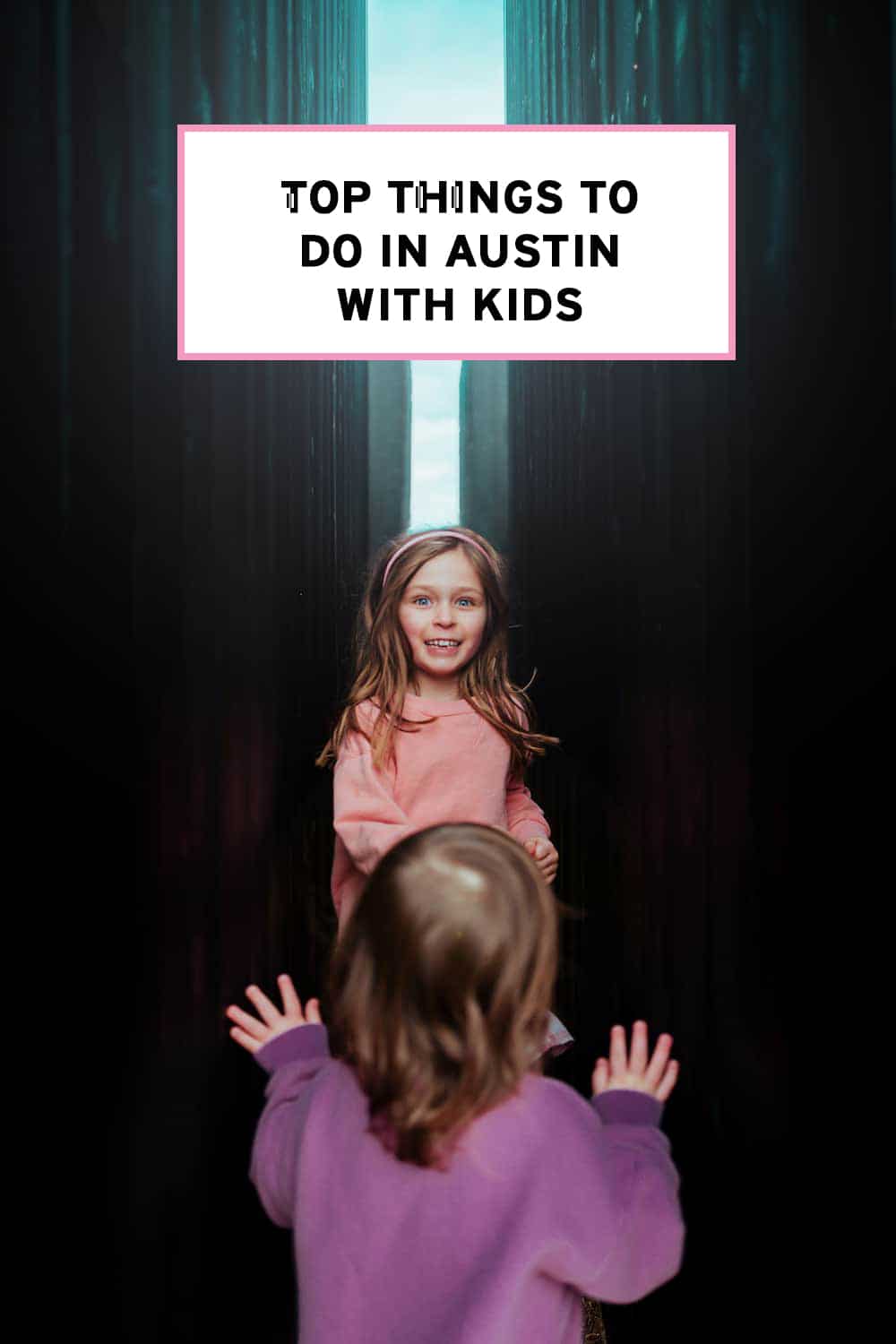 There are a lot of reasons to love living in Austin. As a mom of little kids in a year where nearly everything we have done has been outdoors, I have a new found appreciation for my hometown's 300 plus days of annual sunshine and endless outdoor attractions. I'll take a botanical garden over an indoor play gym any day. Whether you're looking for a way to spend a Saturday or are visiting Austin, Texas for the first time, these 17 things to do in austin with kids are tried and tested by me and my own two kids.
PS. Since it wouldn't be an outing with kids without someone saying, "I'm hungry", I've also included a nearby kid-friendly restaurant recommendation for each location.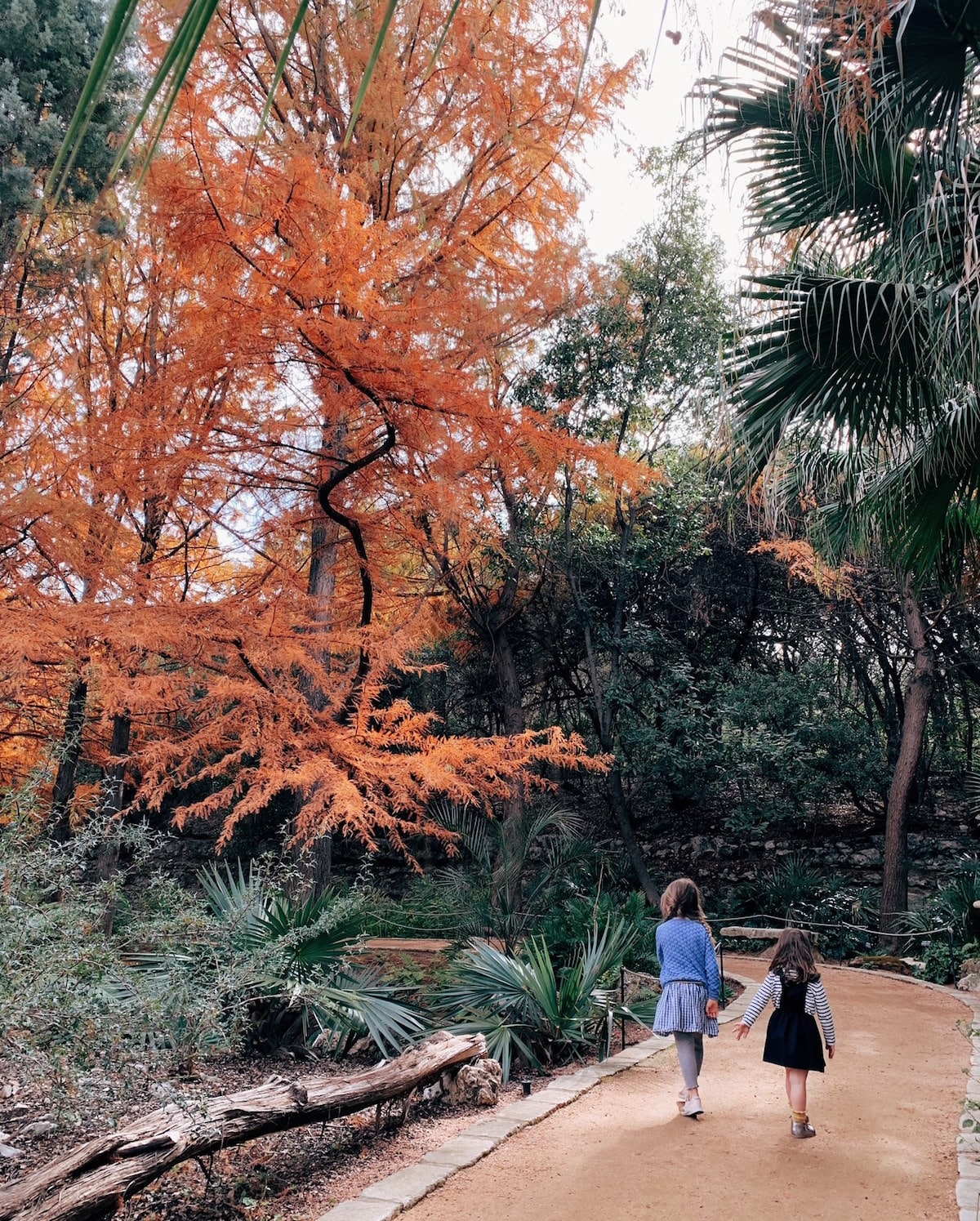 Things to do in Austin with Kids Outdoors
1.Build Fairy Houses at Zilker Botanical Garden
What to Expect: Zilker Botanical Garden is one of my all-time favorite things to do in Austin! Technically the fairy garden exhibit is no longer there, but that never stops my children from building their own. Pack a picnic and enjoy it in one of the Japanese gardens, overlooking a waterfall or nestled in the trees. There's also a great nature building area and an array of crystals on display. The last time we went here the kids reluctantly agreed to leave after four hours of outdoor fun.
Kid-friendly meal close by: Grab an outdoor table and enjoy the pepperoni pizza and blood orange cider from Austin East Ciders
Location: 2220 Barton Springs Rd, Austin, TX 78746
zilkergarden.org

2. Appreciate Art and Then Make Your Own at Laguna Gloria
What to Expect: I first visited Laguna Gloria for a wedding my senior year of college. Since then it's become one of my favorite places to take the kids. The museum docents are so knowledgable and so good appealing to the interests of the girls. There is a small main house on the grounds, but the majority of the collection is contemporary sculptures scattered around the 14 acre campus surrounding Lake Austin. One of the exhibits involves kids dipping their toes in the lake! I usually pack watercolors and watercolor paper for the girls and we have our own painting time on the back lawn.
Kid-friendly meal close by: Stop by Food! Food! in the Casis Shopping Center for sandwiches, salads and sweet treats to-go or grab a casserole to pop in the oven for dinner and save yourself the kitchen clean-up later. (The King Ranch Chicken is a personal fave!)
Location: 3809 W 35th St, Austin, TX 78703
TheContemporaryAustin.org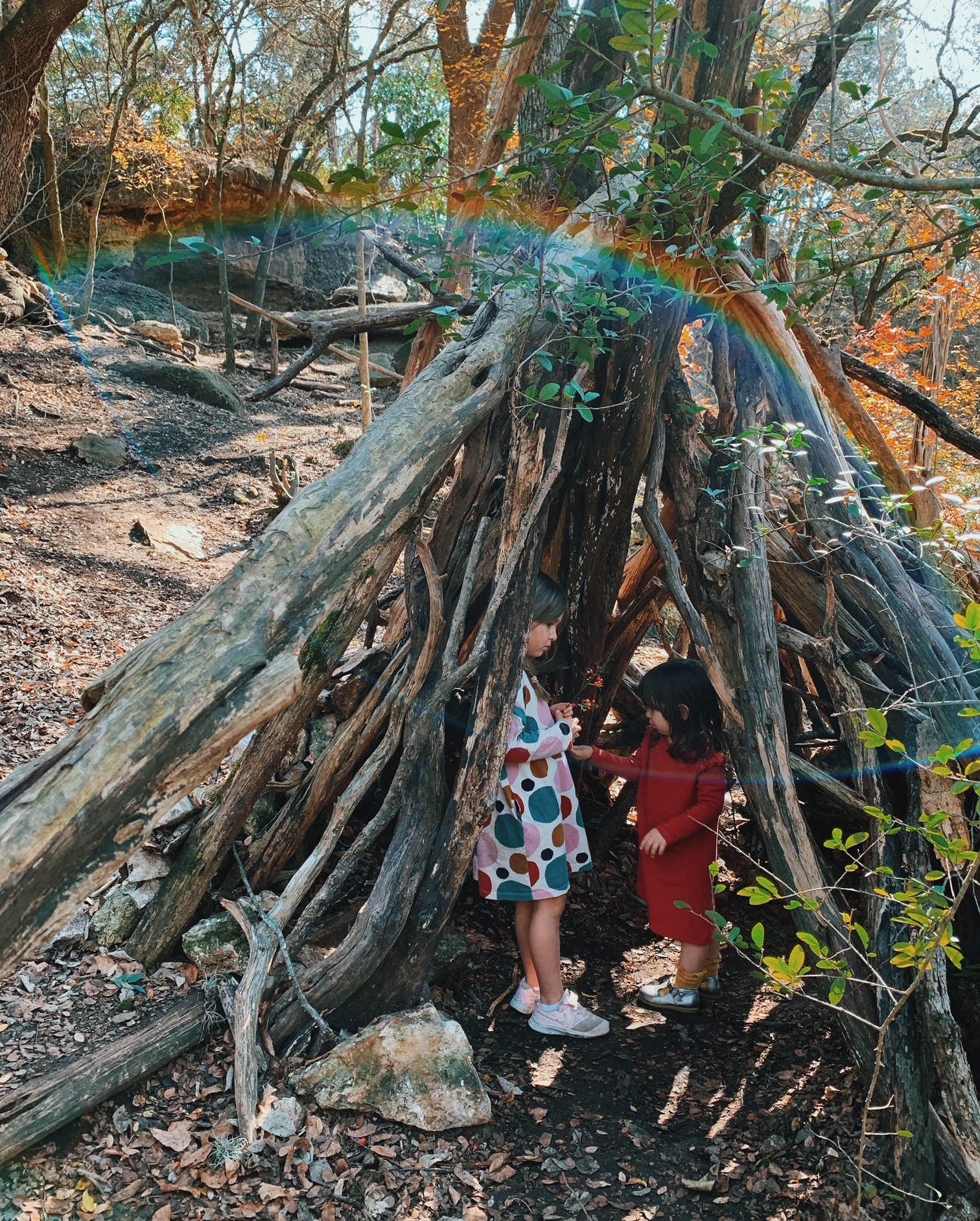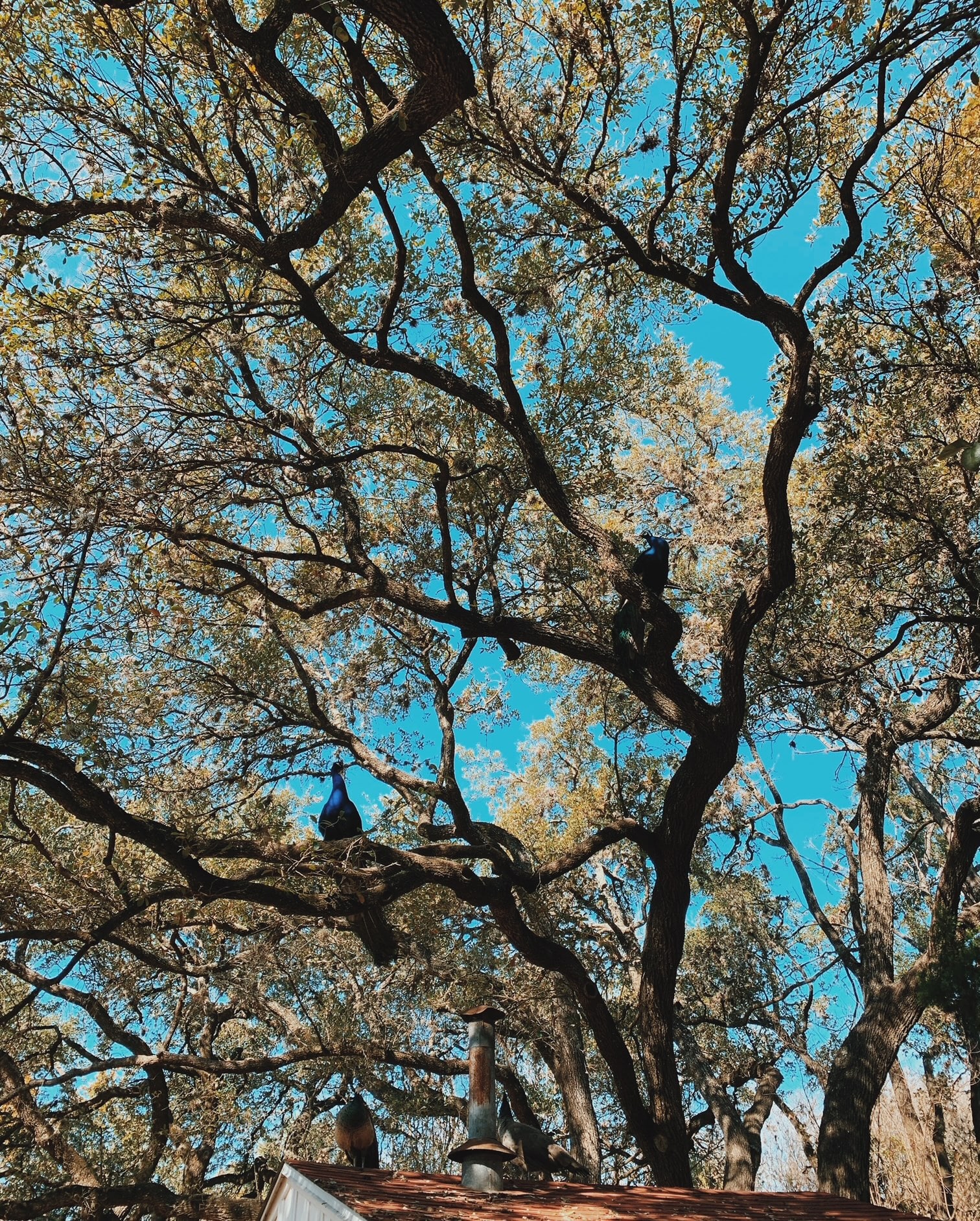 3. Follow a peacock at Mayfield Park
What to Expect: Just before you reach Laguna Gloria on 35th Street is Mayfield Park. The property consists of a small historic structure, a handful of koi ponds, sprawling oaks, and a muster of peacocks. Behind the cobblestone walls are a myriad of hiking paths that stretch out in different directions. Head on direction and follow the lake all the way to Laguna Gloria. Head in another, cross over the creek and up the hill to a rock formation ripe for climbing.
Kid-friendly meal close by: Head to Spread & Co for sandwiches, salads, coffee and grab and go cheese and charcuterie boards.
Location: 3505 W 35th St, Austin, TX 78703
mayfieldpark.org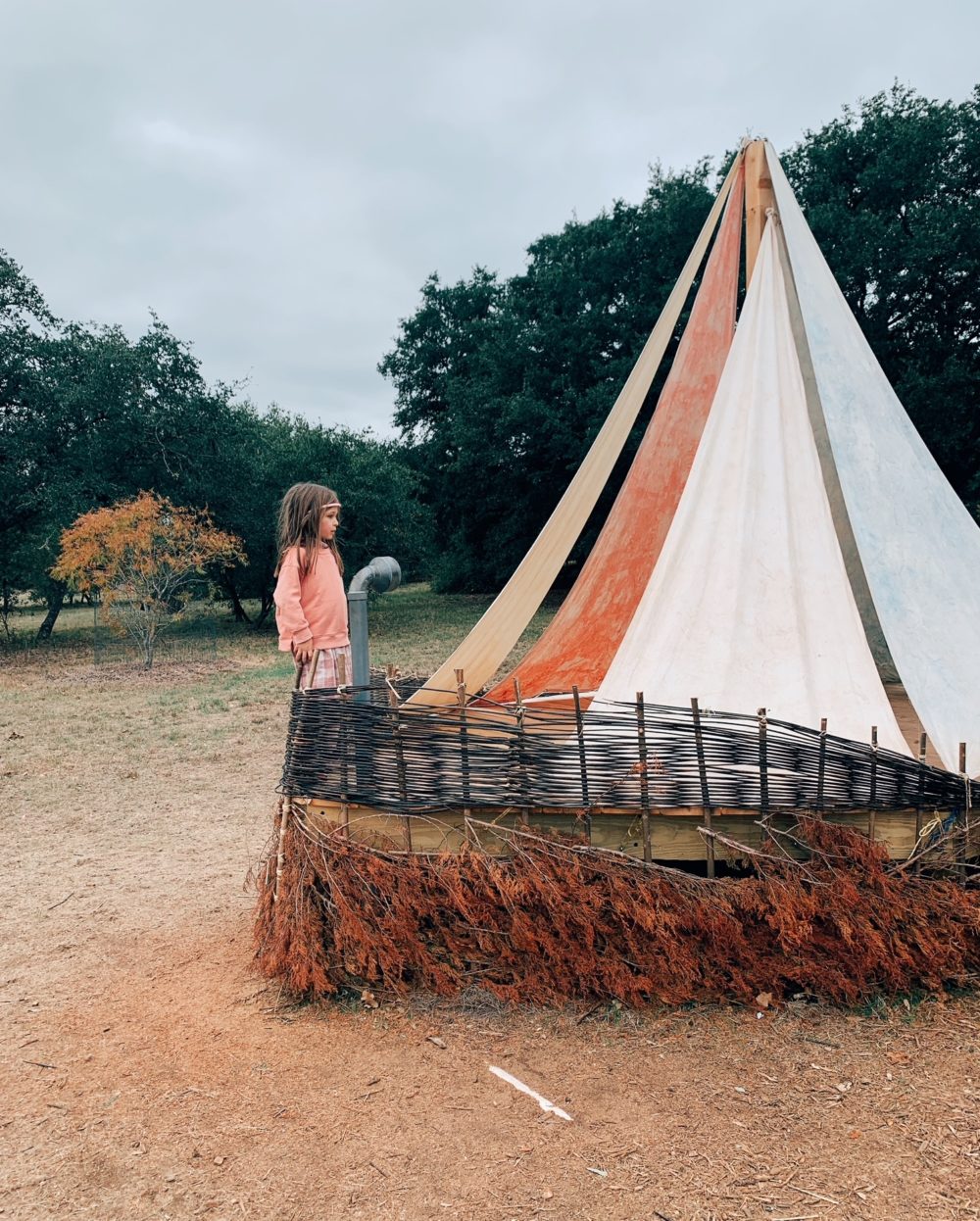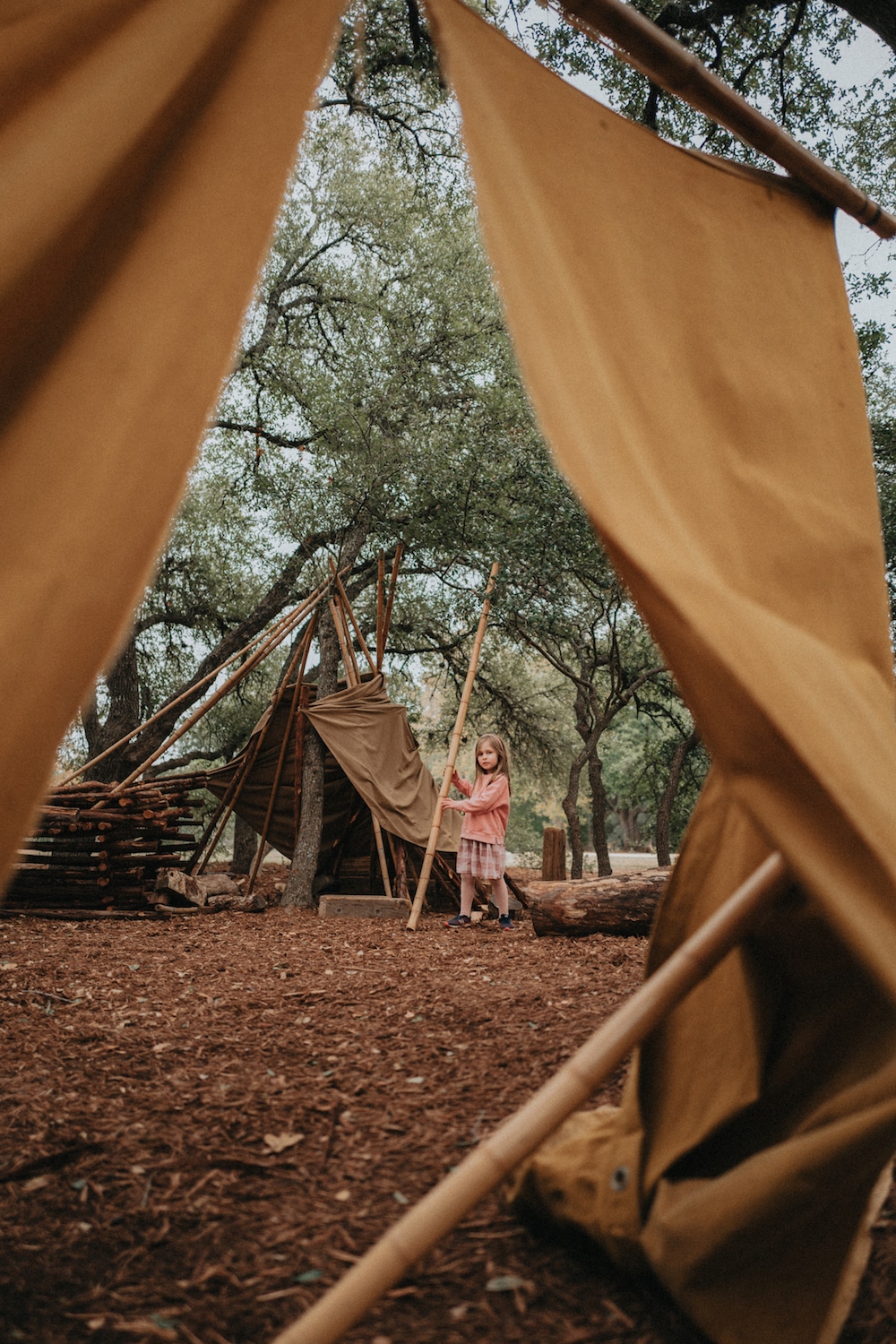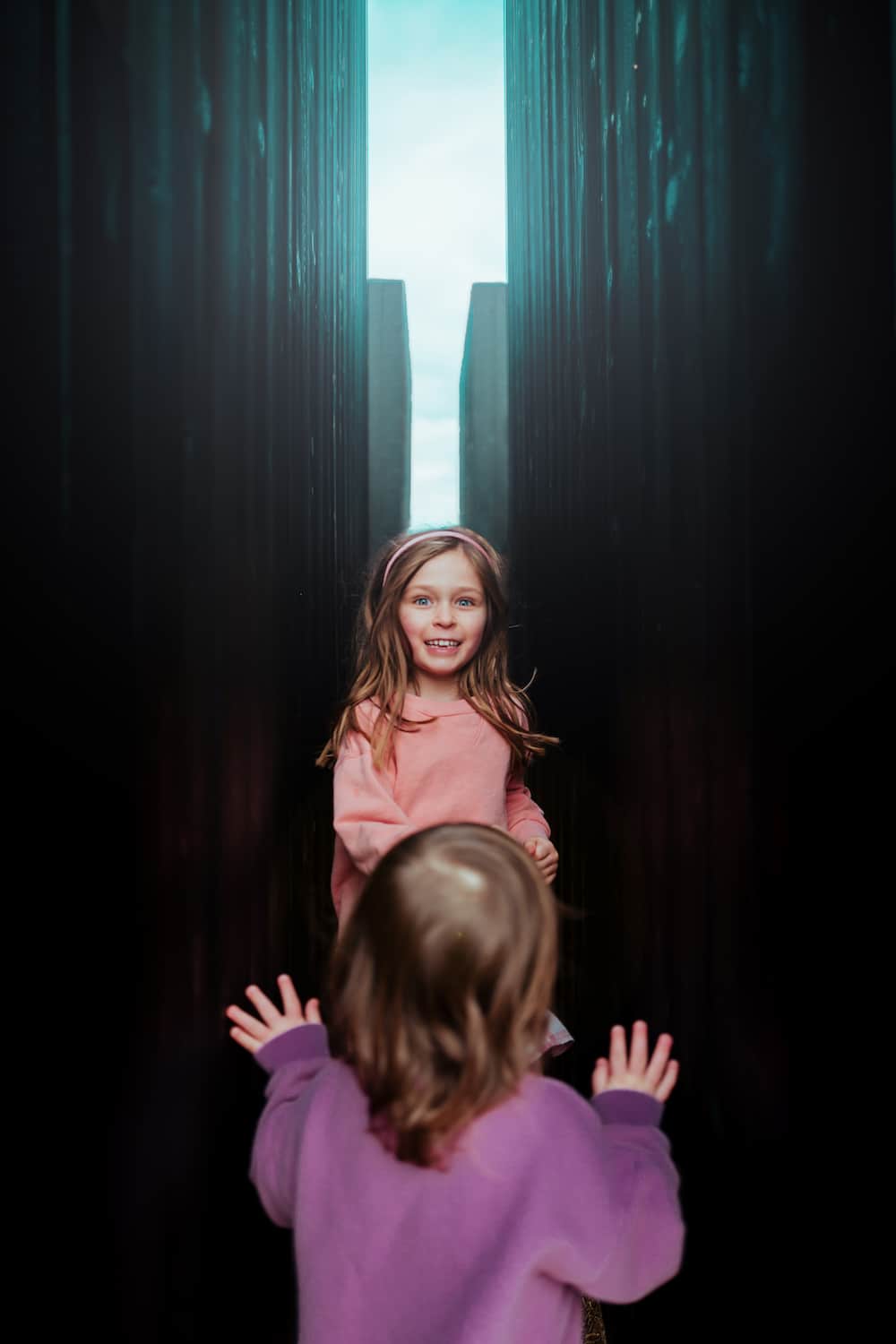 4. Explore Fortlandia at Ladybird Wildflower Center
What to Expect: Fortlandia at the Wildflower Center is one of my all-time favorite things to do with kids in Austin! There are so many different, cool structures made from a variety of different materials stretch out across the grounds. The nature building section is always a big hit as well as the conglomeration of swings all hung from monstrous oaks.
Kid-friendly meal close by: The Austin-based Torchy's Tacos location on William Cannon is the perfect pit stop with littles in tow. There are plenty of options on the kid's menu, including fried avocado tenders, as well as unexpected flavor combinations for adults. The crossroads taco is my personal pick.
Location: 4801 La Crosse Ave, Austin, TX 78739
www.wildflower.org
5. Pack a Picnic and enjoy skyline views in Zilker Park
What to Expect: Zilker park occupies both sides of Barton Springs Road, but our favorite is the north side where you'll find no shortage of open space to spread out along with beach volleyball courts, rocks for climbing, and some of the best views of downtown Austin. Note: Access to this park may be limited during November and December when the Trail of Lights is going on.
Kid-friendly meal close by: Pick up a pie from Home Slice pizza on South Congress before laying out your blanket and making yourself at home in Zilker Park.
Location: 2200 Stratford Dr, Austin, TX 78746
https://austintexas.gov/department/zilker-metropolitan-park
6. Dream big as you walk around the University of Texas campus
What to Expect: I brought the girls here one time out of convenience while we were waiting for a nearby shop to replace the screen on Parker's iPad before an upcoming trip. It ended up being such a fun adventure. There are open fields, statues, and waterfalls not to mention the clock tower and beautiful architecture. A stroll by the Ellsworth Kelly building at the Blanton Museum of Art is sure to be a highlight.
Kid-friendly meal close by: We stop by Texas French Bread on a weekly basis. Some of our favorite things are the pecan raisin bread, cinnamon sugar croissants, and the chicken salad sandwiches. You can also take a pint of chicken salad to go as well as coffee and more.
Location: 110 Inner Campus Drive, Austin, TX 78705
www.utexas.edu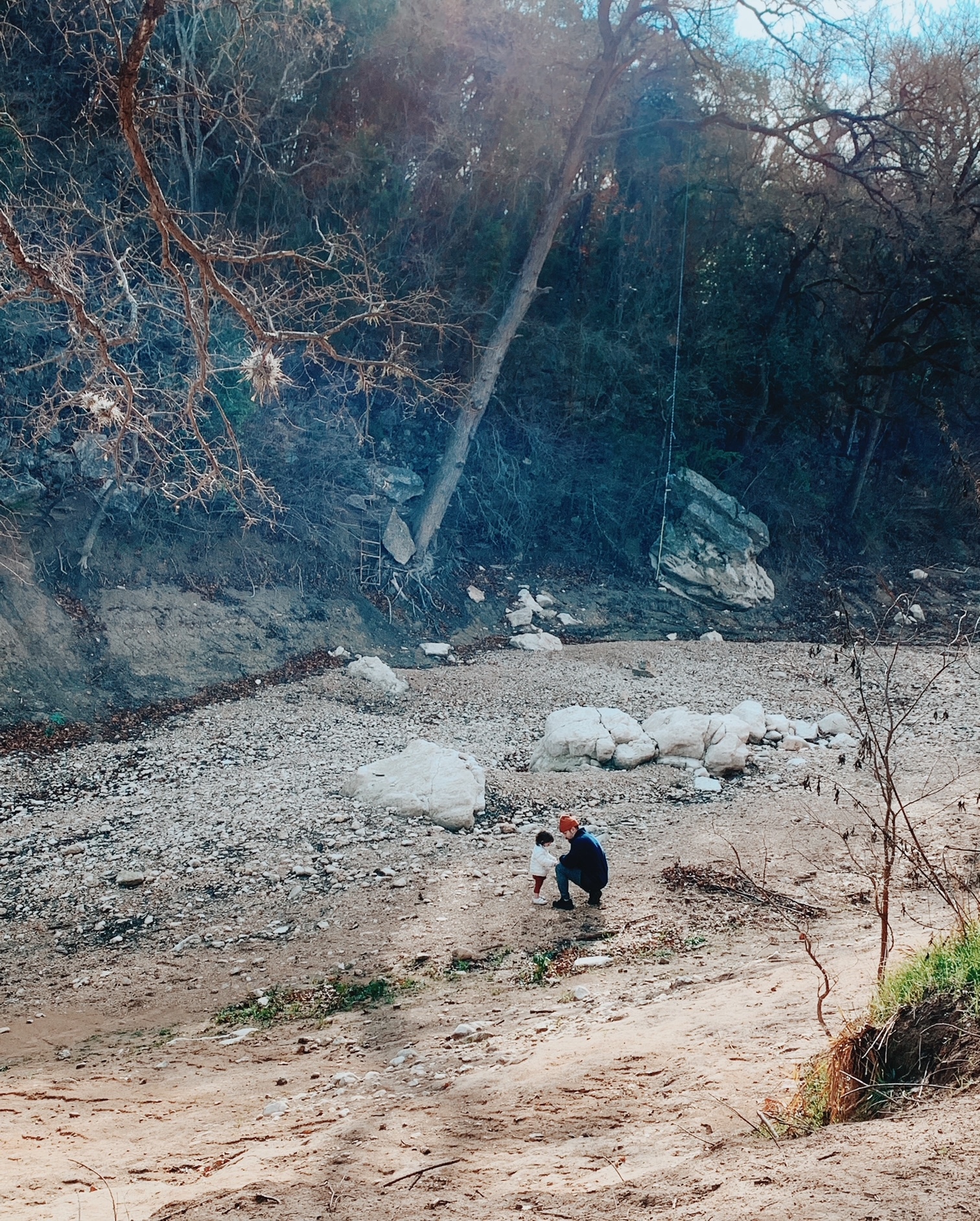 7. Hike through the Barton Creek Greenbelt
What to Expect: There are many different paths that make up the almost 60 acres that comprise the Barton Creek Greenbelt. You can hike between the limestone cliffs, dense foliage and shallow bodies of water. In order to avoid crowds, we often drop down below the Mopac bridge and start our hike there.
Kid-friendly meal close by: Our favorite pit stop on the way to the Greenbelt is Texas Honey Ham Company for their honey ham breakfast tacos.
Location: 3755 S Capital of Texas Hwy B, Austin, Texas 78704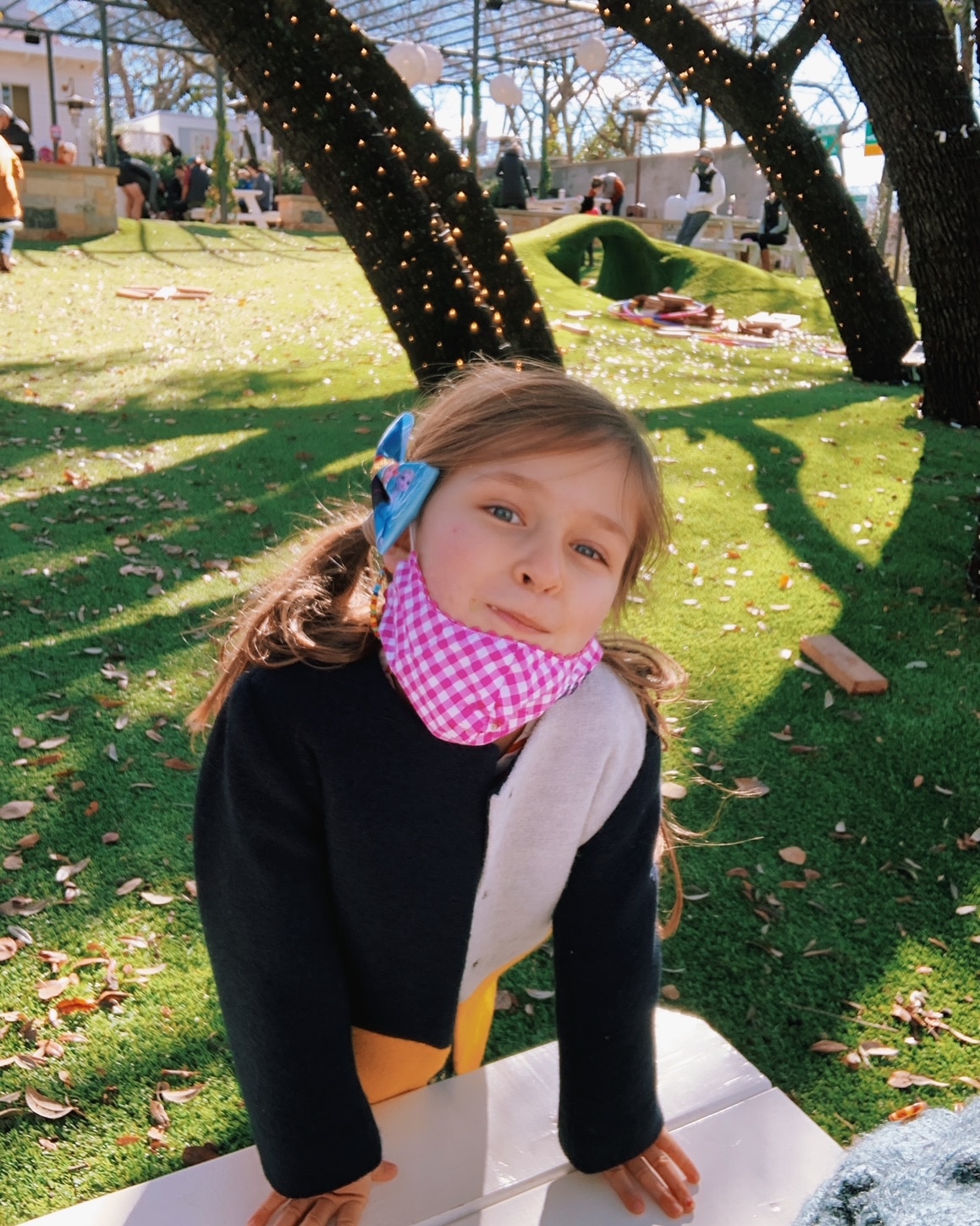 8. Eat migas breakfast tacos from Veracruz at Littlefield's
What to Expect: Veracruz has long been our favorite breakfast taco in Austin– order the migas taco on flour and add bacon for a real treat. There latest location at Littlefields offers nicely spread out picnic tables and a thoughtfully constructed area for kids to run around and play. Neighboring Medici coffee is the cherry on top.
Location: 2401 Winsted Lane, Austin, Texas 78703
https://www.littlefieldsatx.com/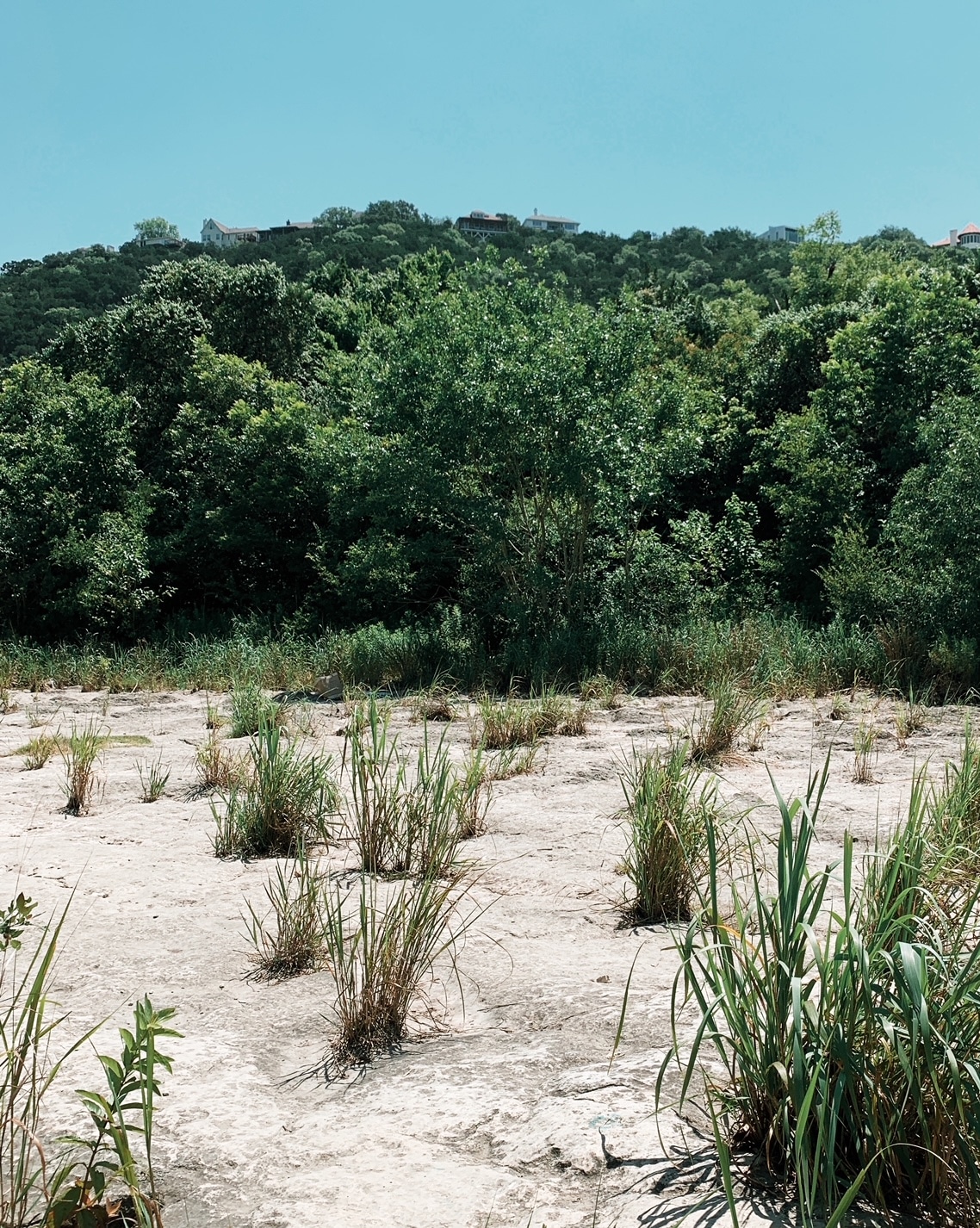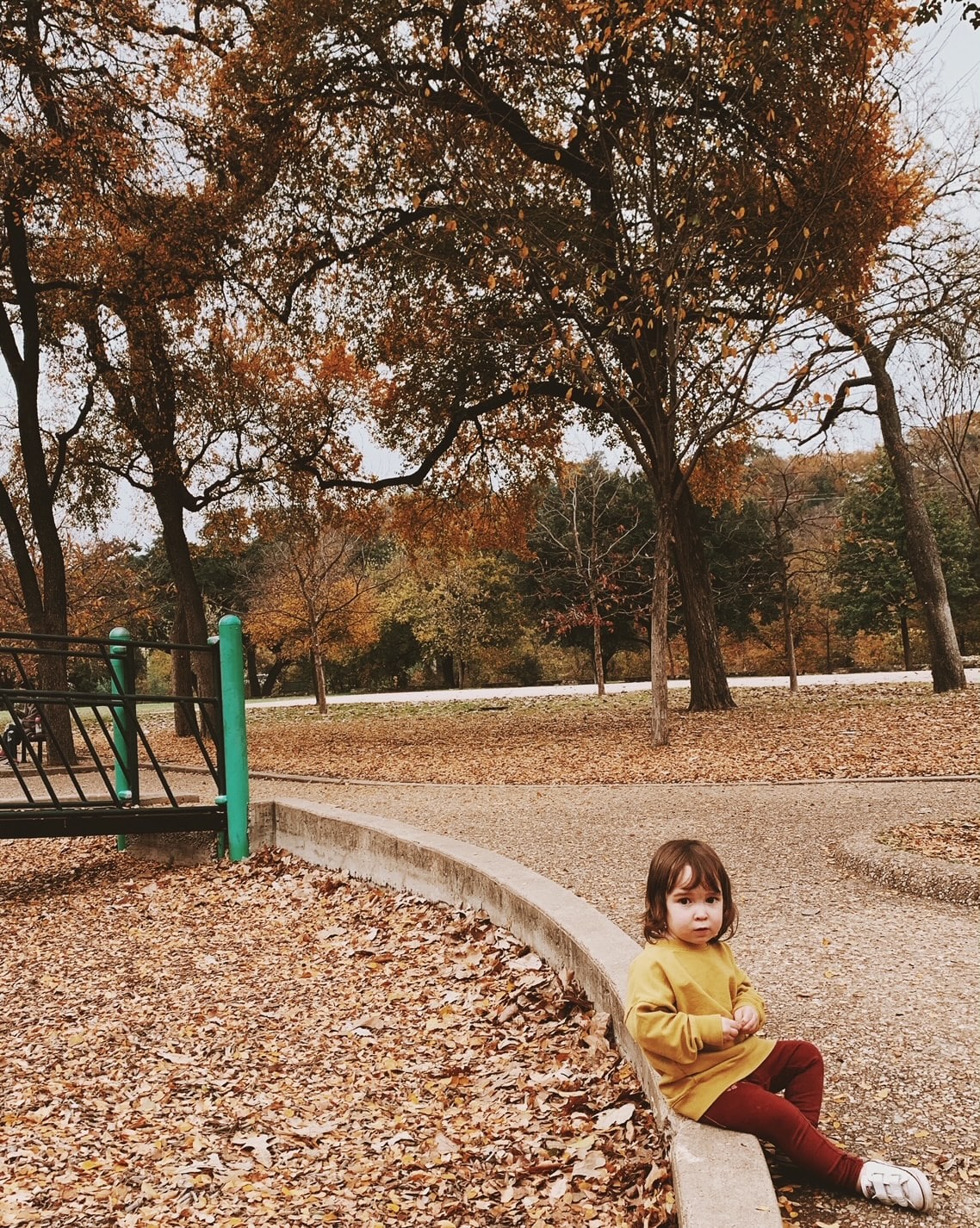 9. Follow the creek at Pease Park
What to Expect: While the Pease Park playground and splash pad has recently been under construction, it felt like we lived along the creek in the late spring. The towering oaks and winding paths make it easy to forget that you're in downtown Austin.
Kid-friendly meal close by: The Fresa's drive thru at 9th and Lamar (there's another South Lamar location so make sure you're heading in the right direction) is every mother's dream. Pick up one of their wood-grilled whole chicken meals that can feed a whole family or order à la carte. The green apple guacamole and grilled sweet potatoes with poblano ranch are two of my favorites!
Location: 1100 Kingsbury St, Austin, Texas 78703
https://peasepark.org/
10. Hike the greenbelt and explore the waterfalls at Upper Bull Creek
What to Expect: One afternoon in the spring while Ever was still napping Parker and I snuck away to explore the waterfalls at Upper Bull Creek. We spent the afternoon swimming in the creek and sliding down algae covered rocks by nearby waterfalls.
Kid-friendly meal close by: The build your own bowls at Honest Mary's ensure that everyone will leave happy. Sign me up for the poké bowl!
Location: 6958 Old Spicewood Springs Rd, Austin, TX 78759
11. Catch Tadpoles and Rock Climb at Bull Creek District Park
What to Expect: This small park and creek has ample parking and ample room to explore and run around, even if not creekside. Bring nets if you have them! The girls love to catch tadpoles here.
Kid-friendly meal close by: There was a period of my childhood where I requested my birthday meal to be at County Line Barbecue, mostly because their bread was so delicious! From a grilled cheese to a rib plate, this will be a next level creek-side picnic.
Location: 6701 Lakewood Dr, Austin, TX 78731
12. Feed the ducks, pick up some artisanal balsamic vinegar and do your grocery shopping at Mueller Park and Farmer's Market
What to Expect: The Mueller development was built on the grounds of the old airport– you can still spot the air traffic control tower. Now rather than a fleet of Boeings it's home to a fleet of geese and plenty of room for kids to run wild. On Sunday mornings it's a great spot to shop for ingredients from your grocery list, pick up specialty food items, or (if you're a kiddo) take a ride on the ponies, Rosie and Doodlebug.
Kid-friendly meal close by: Pick up tacos at the adjacent Veracruz food truck or one of the many delicious vendors in the farmer's market!
Location: 4209 Airport Blvd, Austin, TX 78722
texasfarmersmarket.org/mueller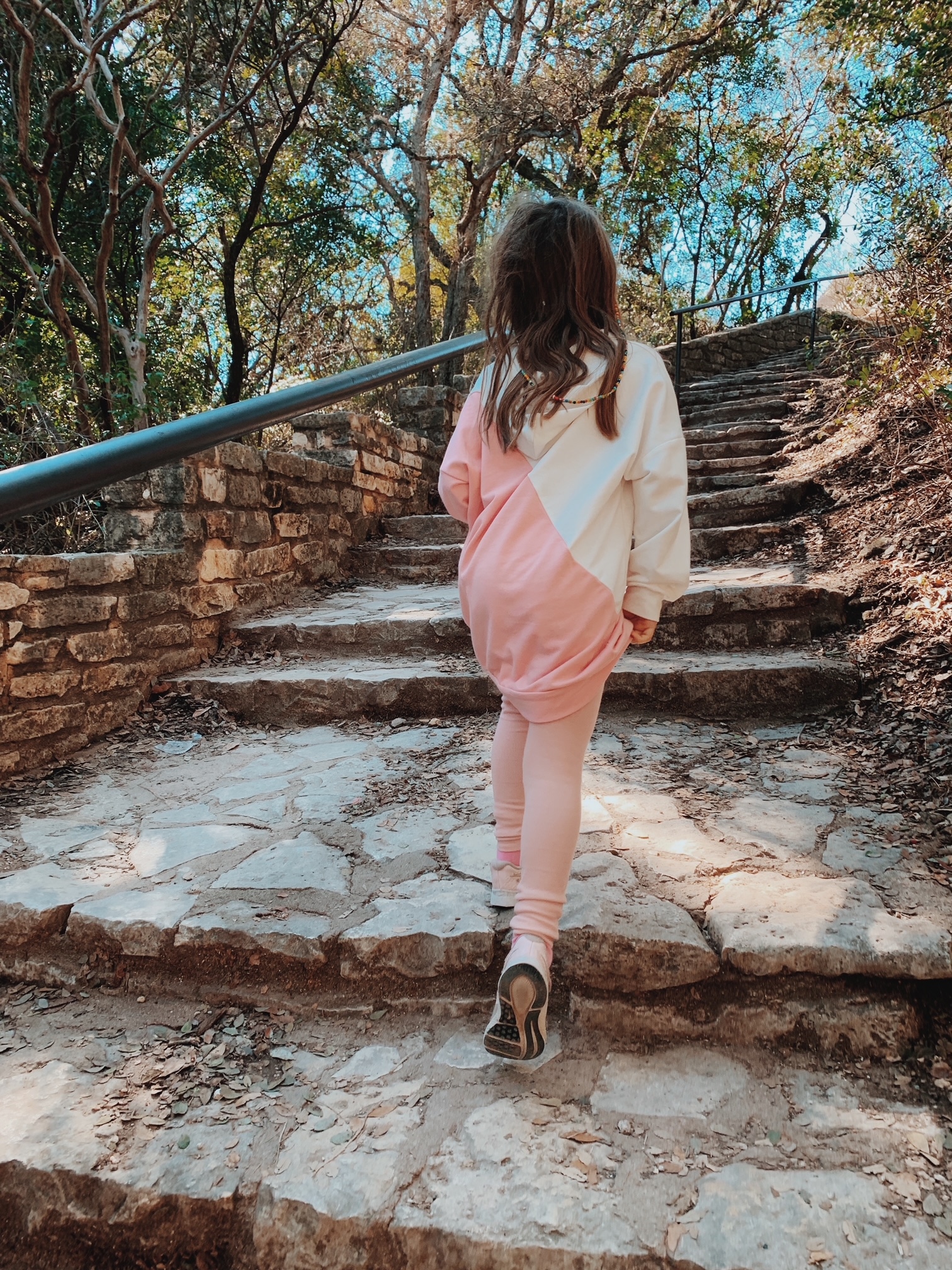 13. Climb the steps and enjoy the views at Mt. Bonnell
What to Expect: No 'things to do in Austin' list would be complete without Mt. Bonnell. Located off of west 35th street in Covert Park, Mount Bonnell is generally considered the highest point in Austin. After climbing the 106 steps to the top, you'll be greeted with beautiful views of the downtown skyline, 360 bridge and the lakeside estates below.
Kid-friendly meal close by: Classic sandwiches, soup and salads make Russell's Bakery a crowd-pleasing stop after the 100+ steps up and down.
Location: 3800 Mt Bonnell Rd, Austin, TX 78731
https://mountbonnell.com/
14. Get a quick history lesson then play hide and seek at the Texas State Capitol
What to Expect: While not everything is actually bigger in Texas, the state capitol is. It's the biggest state capitol in the country, spanning over 360,000 square feet of floor space. The capitol grounds are a perfect place for a stroll, hide and seek, a picnic and an age-appropriate government lesson.
Kid-friendly meal close by: There are a lot of sandwich spots on this list, but Word of Mouth Bakery on 12th street is my favorite! The only problem is how you will choose from the Herbed Beef with Horseradish Aioli and the Grilled Citrus Chicken with Bacon and Avocado. (The lemony kale caesar is also a personal favorite!)
Location: 1100 Congress Ave, Austin, TX 78701
https://tspb.texas.gov/prop/tc/tc/capitol.html
15. Pick up groceries then try to spot the granddaddy turtle at Central Market
What to Expect: Central Market is a grocery concept owned by Texas-based and privately owned grocer, H-E-B. It's a more upscale, edited down assortment than what you'll find at a sprawling H-E-B- location. It is great on it's own, but we love it for the playscape and 6 acres of pond, crushed granite hiking trails and highly climable oak trees on the ground behind the store. We bring stale bread to feed the fish and turtles and once spotted a behemoth of a turtle that we now call the grandaddy turtle! He was two feet long from nose to tail!
Kid-friendly meal close by: Central Market! There are great grab-and-go options as well as a full order at the counter style restaurant.
Location: 4001 N Lamar Blvd, Austin, Texas 78756
https://centralmarket.com/locations-austin-north-lamar/
16. Look for fossils along Shoal Creek
What to Expect: Shoal Creek is an 11-mile urban creek that runs through central Austin. It tends to be really shallow in most places and completely dry in others. We park on Shoal Creek blvd near St. Andrews. If you cross the street, and follow the walking path about 10 yards you'll be greeted with a bubbling creek, small bamboo forest and plenty of space to forage around. If you head north on Shoal Creek crossing the street and walking over the bridge, you can follow this path to dry creek bed areas where it's easy for kids to spot fossils frozen in time in the rocks. The Shoal Creek Plesiosaur is part of a group of reptiles that lived in the shallow seaways that covered much of Texas 90 million years ago.
Kid-friendly meal close by: You can't come this close to Milk and Cookies without stopping by for one of their legendary chocolate chip cookies, kouign-amann pastries or the perfectly painted sugar cookies that actually do taste as good as they look. Nothing is more refreshing than the lemonade on a hot Texas day. You can walk here without having to move the car.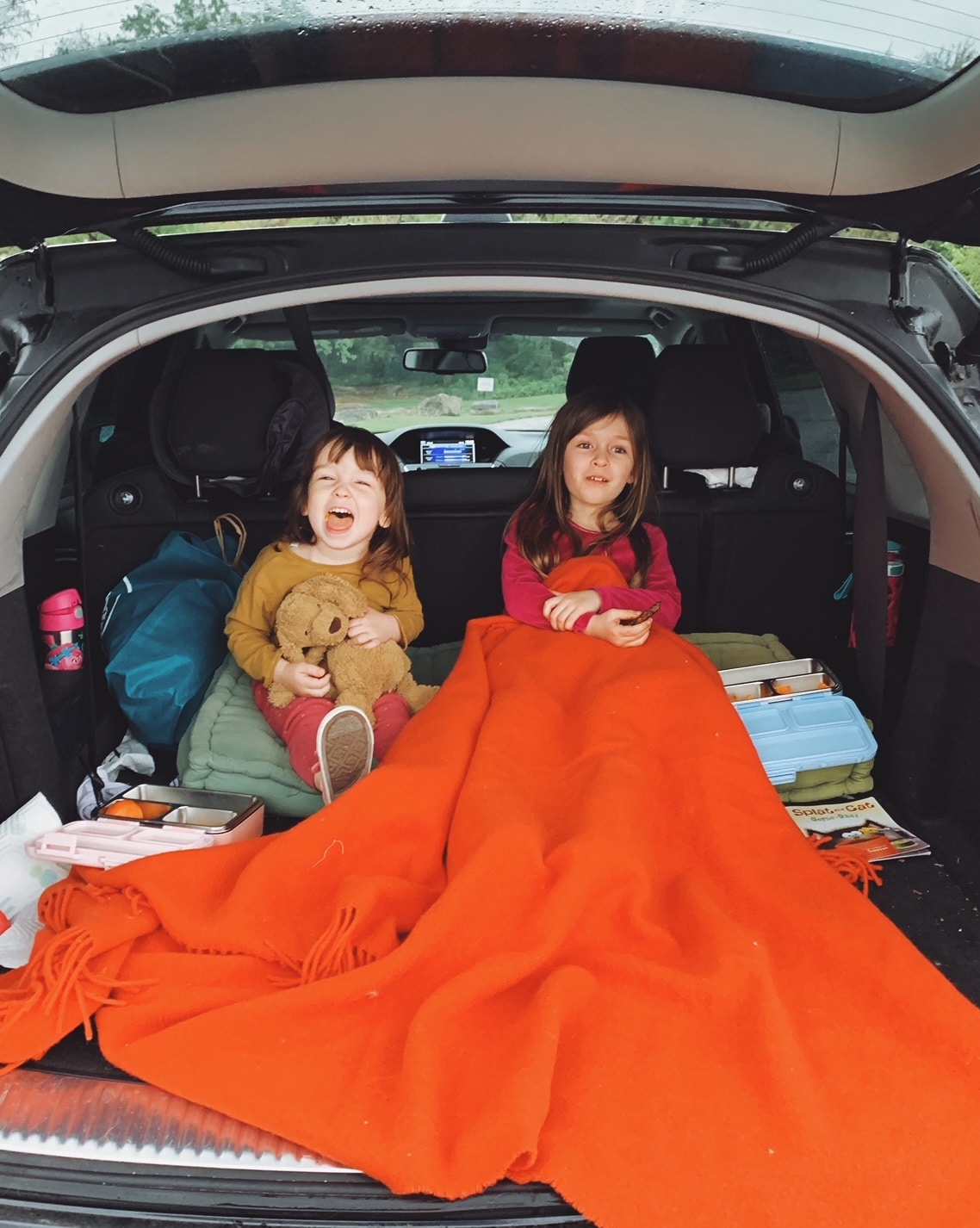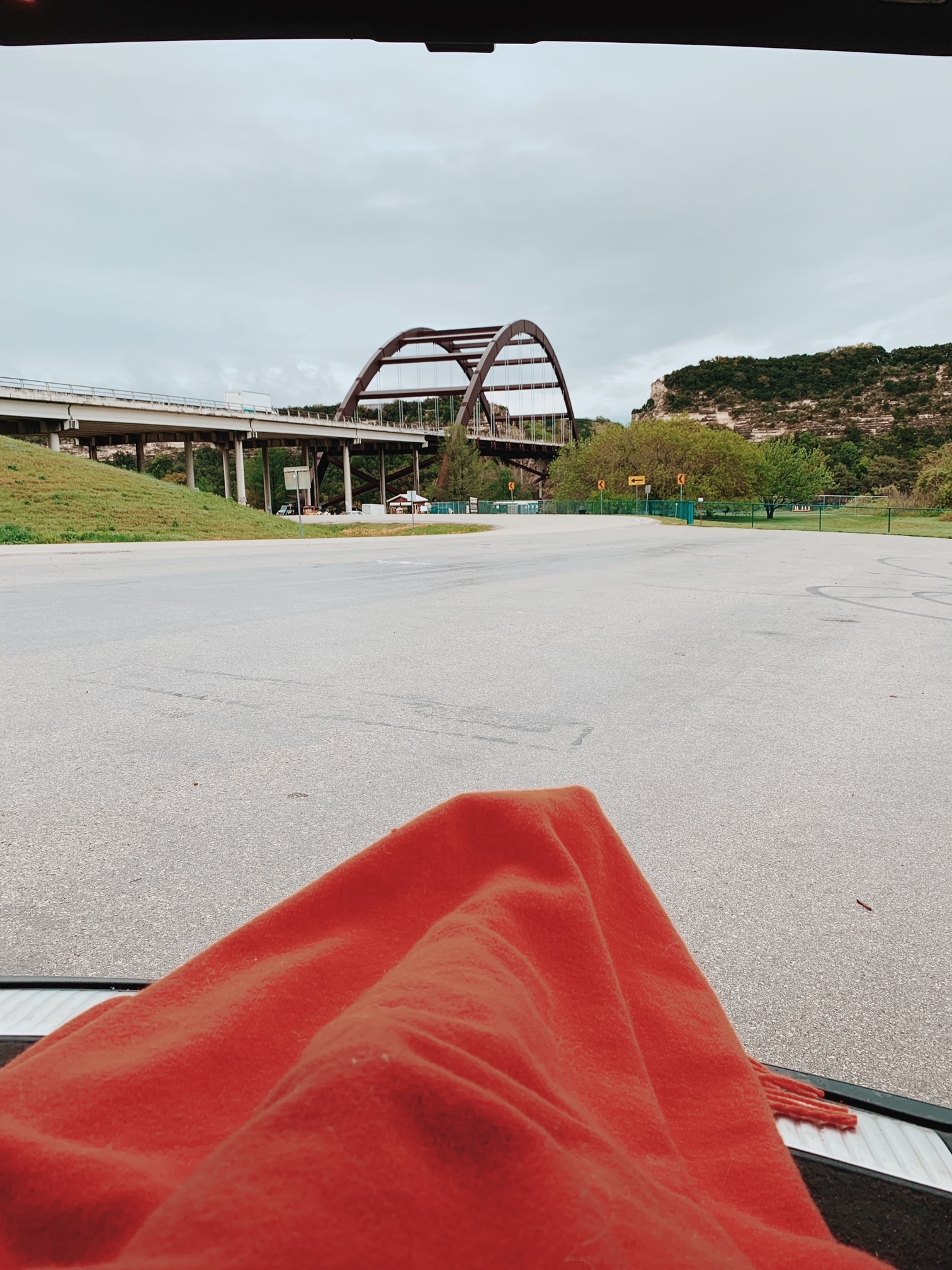 17. Enjoy a tailgate picnic at the 360 bridge
What to Expect: In the beginning of us staying home in the spring of 2020, I was constantly trying to think of new things for the kids to do. That's how our picnics at the 360 bridge (also known as the pennybacker bridge) were born. We would pack snacks and art supplies and cozy up in the back of the car with the beautiful bridge in view. The kids thought it was so much fun! When the wildflowers began to bloom, they would get out and run up hills full of bluebonnets and buttercups.
Kid-friendly meal close by: If your kids love a quesadilla as much as mine, swing by Maudie's and pick up a to-go order to enjoy while admiring the bridge. Don't forget the queso... it's one of the best!
Location: 5300 N Capital of Texas Hwy, Austin, TX 78730
LOOKING FOR MORE THINGS TO DO IN AUSTIN? CHECK OUT THESE OTHER GUIDES: