I don't do a 'Year in Review' post every year. To be honest, they take so much time to put together and it's always during such a busy time of year. That said, I couldn't let this particular year go by without the commemorative stroll down memory lane. In September I celebrated nine years of blogging which means we will hit the decade mark in just a few more months. While the blog isn't the same place it was back in 2010, it fulfills me more now than I ever could have imagined. This space to be creative while also exercising the strategic and analytical side of my brain is such a gift, as is the time you spend here on the site throughout the year. Thank you for supporting and encouraging me day in and day out. In a sea of sites on the internet, you are what makes this site extra special. Okay, ready to take a quick ride through 2019? Here's what we were up to...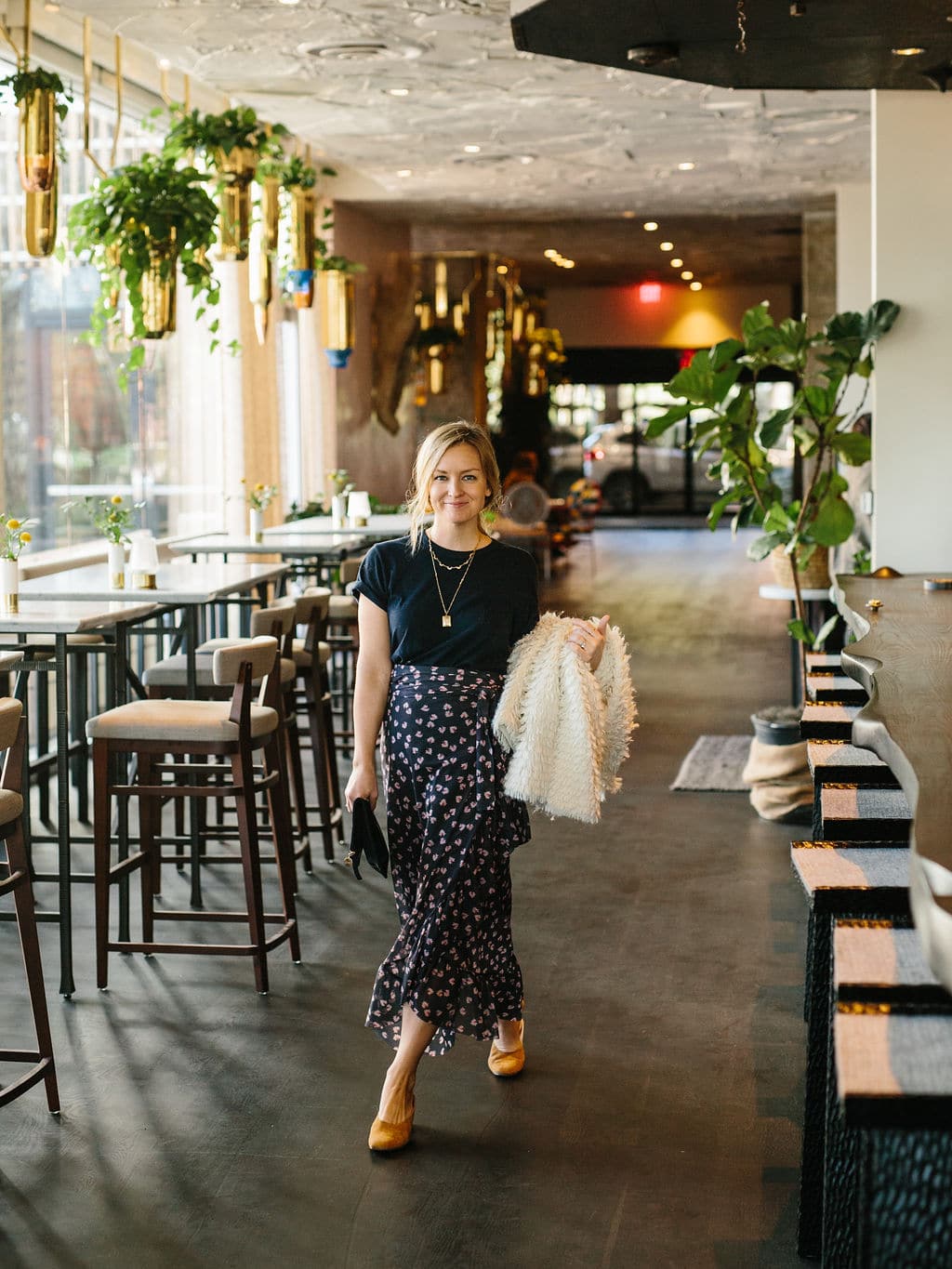 In January, we made salmon burgers and thin mint donuts, because balance. We learned how to collect art on a budget and I shared some thoughts on kids and screen-time. I asked you if you talk about how much money you make...
In February, we revealed our living room (how was that just 10 months ago?!) and the bathroom makeover we did for a lucky reader! 6 couples chatted about how they keep the romance alive and I shared my thoughts on creating your own personal style. Blueberry hand pies were eaten and I shared three big life goals... then we hit the road for Mexico City!
In March, we prepped for SXSW by publishing this 3 day Austin foodie tour and I shared with you my experience with solo parenting while Aaron travels. I re-capped my time at Miraval and shared my favorite natural deodorant brands, too.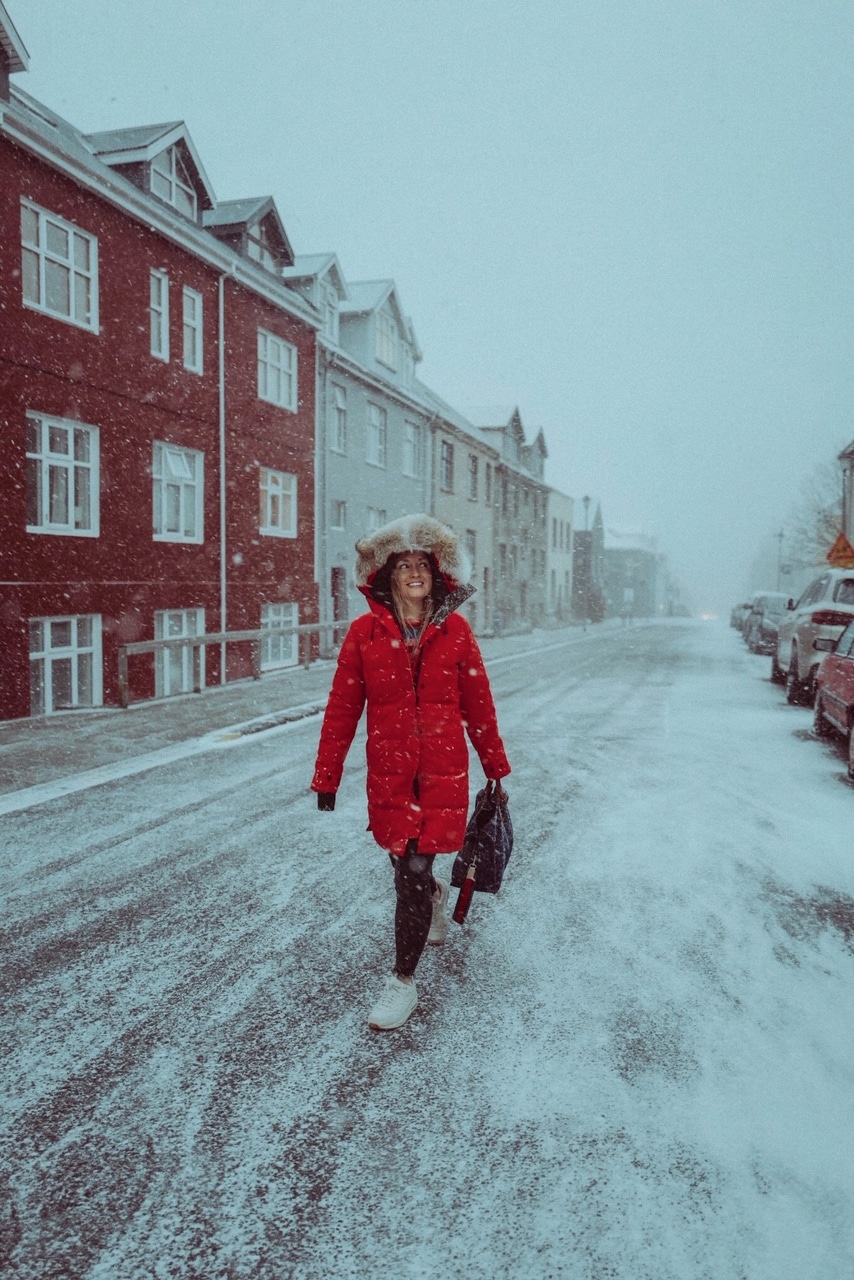 In April you learned that I'm a sucker for good lighting. (JK! You already knew that!) More importantly, though, we launched TWO new series! One began with a tee-shirt-trying-on-bang and the other with my own daily uniform. I shared about the life-changing trip Aaron and I took to Iceland, followed by lamps and lipgloss. There was also that fun albeit crazy family weekend to D.C. Phew!
We kicked May off with a summer dress try-on session and the yummiest Sweet Potato Hash Brown stacks. I joined a gym and fell hard for the fashion hair clip trend. I shared my tips for traveling with little kids mostly because it's actually my favorite thing about being a mom... or at least top 5! We celebrated our first product collaboration in LA and taught you how to french braid to boot!
In June I decided that it wouldn't really be summer without a summer book list or a vacation detox meal plan. (Which might double as a holiday detox?) We revealed my friend's epic kitchen renovation, all my favorite hats of summer, and the 5 clean beauty products I was using every single day!
In July, I got intentional about my purchases... and my midi skirt collection. We hacked summer, ate popsicles, and went to San Diego. I even made time for a braid or two or ten.
In August, we ate breakfast, tried on my favorite jeans for all of you and revealed both a friend's pool room and another friend's living room renovations. (You've likely already seen photos of them on Pinterest!) We caught up with Amy from June & January, dreamed of eating at these Vancouver restaurants and decided these boots actually are made for walking.
In September I got to interview my favorite accessories duo in NYC, dream about fall travel and share about celebrating my favorite two year old! I went sweater shopping and gave my weeknight meal plan a major upgrade.
In October, Alex dished on the best dishes in NYC and I divulged all of the best coffee shops in Austin. Meanwhile, this fall dress post was one of our most popular ever. We got to chat with Amy Parker Anderson and Lauren Block in the same month which feels particularly lucky.
In November, we Friendsgiving-ed, shook up my skincare routine and talked about the transition to Kindergarten. (Spoiler: It was a big one!) We dreamed of plaid, cute kid's pjs and of savoring the holidays. We tried on coats so you didn't have to and shared our first ever SHOP SMALL GIFT GUIDE!
December is always a short month since I take two weeks off with the kids' schedule.That didn't stop me from completing this DIY of my mom in a swimsuit, sharing Christmas tradition ideas and getting really excited about New Year's Eve!
I hope you guys have a wonderful rest of the month! We will be back in January! Until then, you know where to find me...