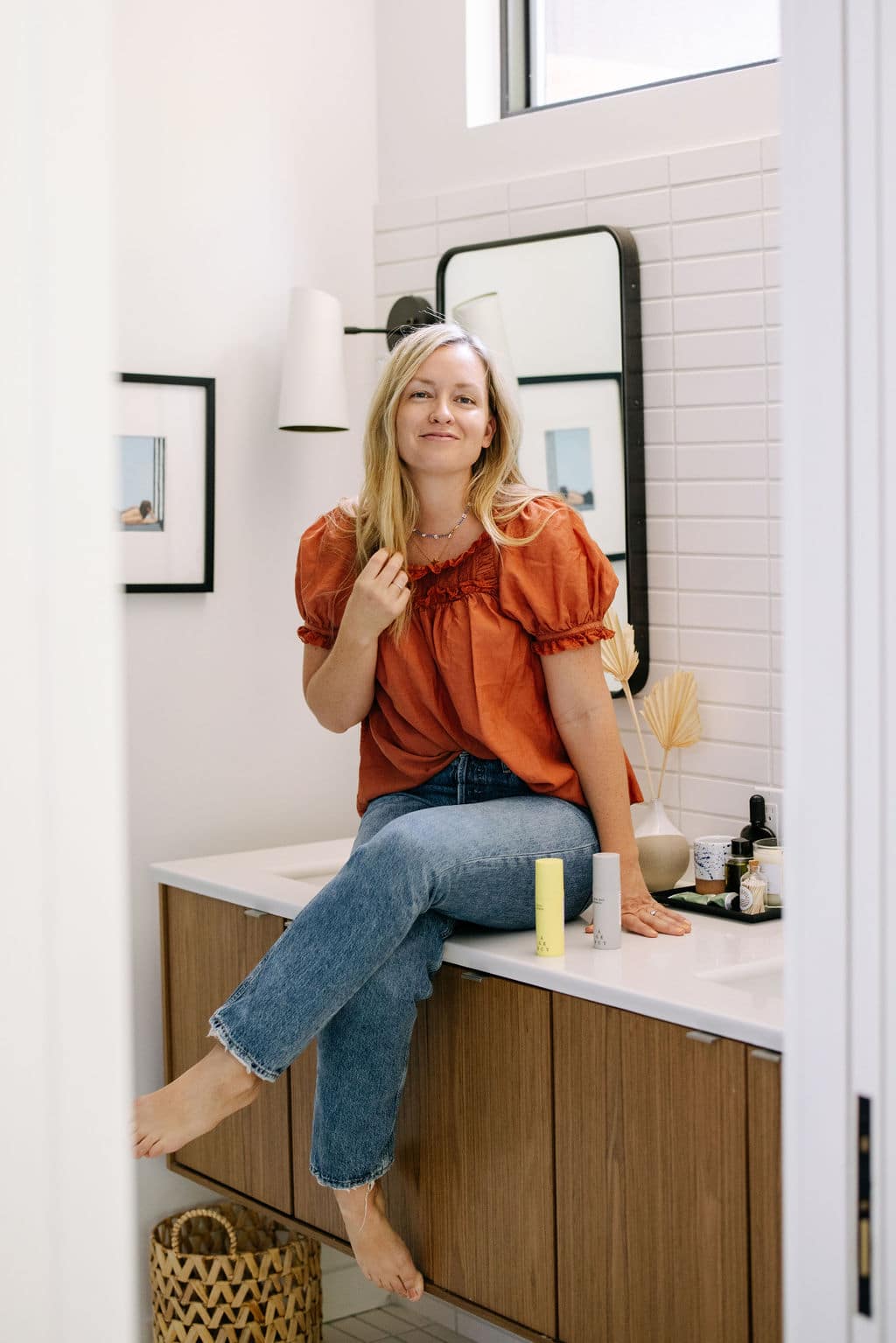 It feels like every day we are inundated with new options in the skincare space. Clever packaging, beautiful design and trendy buzzwords abound! I actually do want all of those things, but I also want to know that I am purchasing products that are going to give me actual results, too. Mama's not 25 anymore!
When I learned about Agency Skincare and their unique approach to skincare products and the daily skincare routine led by licensed medical providers, I was intrigued. Here's how it works: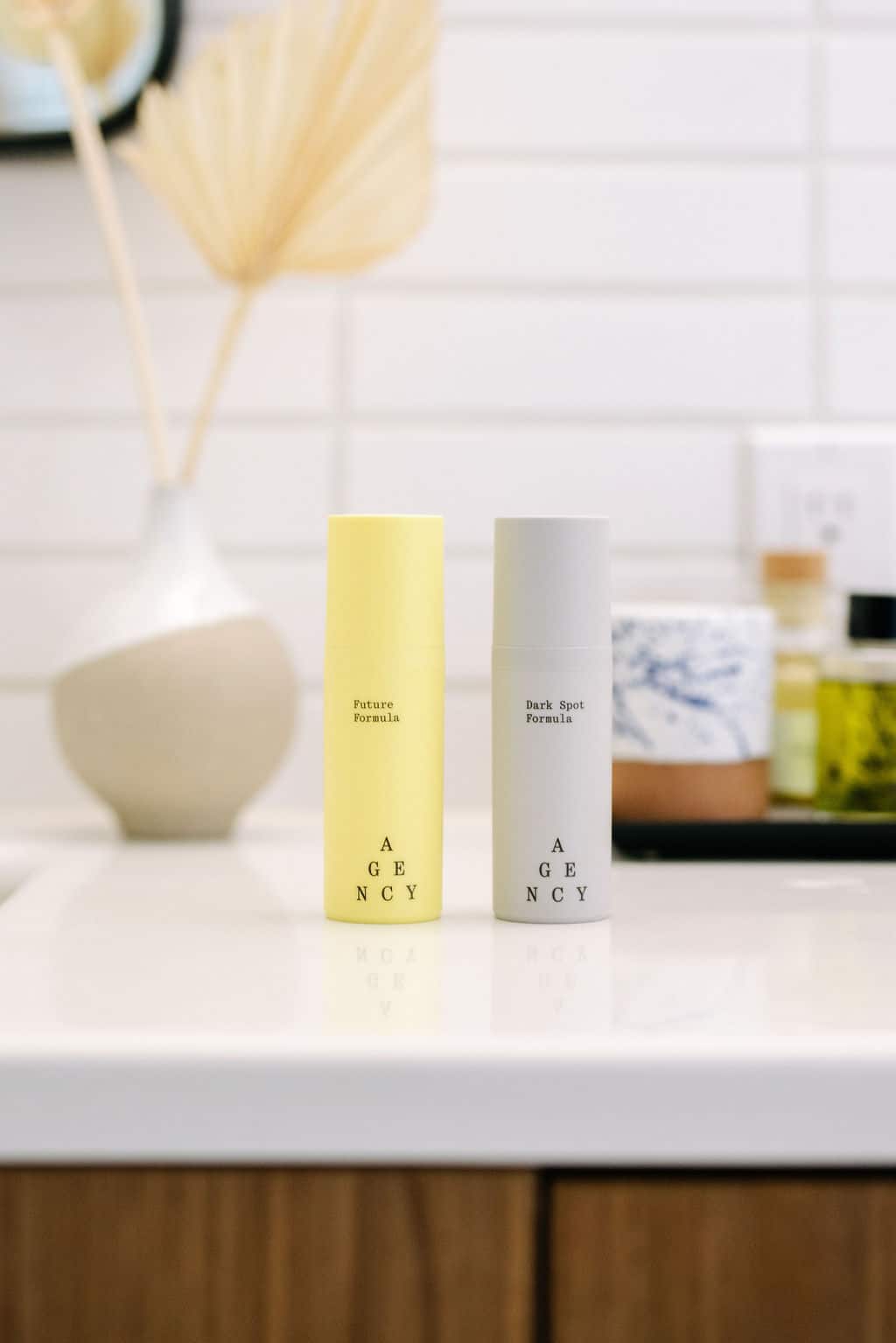 The model for Agency is both simple and unique. You go to their website, answer a few questions about your skin and upload photos of yourself through your portal. Then a licensed dermatology provider creates a custom formula, called a Future Formula, specifically for your skin. Depending on your skincare needs, your dermatology provider might prescribe you a Dark Spot Formula as well. Because the products are being created by licensed professionals, they include ingredients that you wouldn't be able to find in the same doses and combinations over the counter. My Future Formula includes Tretinoin, among other active ingredients, which I had already been curious to try.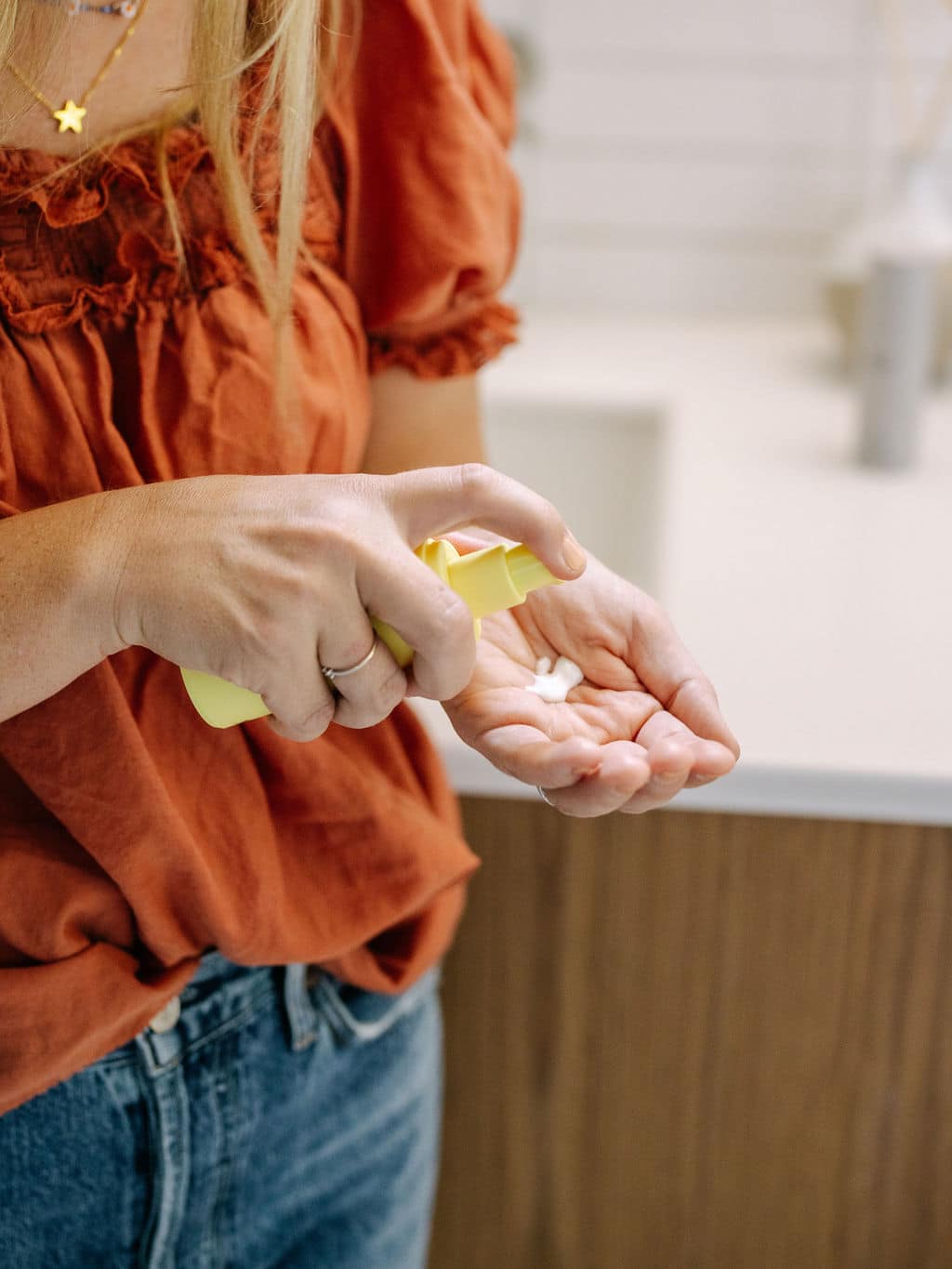 What is the best skincare routine?
I remember once asking a dermatologist what was the best skincare regimen and she responded, "The one that you will actually stick to." It's so true! You can create a 10 step routine and feel really excited about it for a couple of days, but it's going to be hard to stick to in the long run. Agency's concept is simple and they spell it out for you on a small notecard that explains the steps for AM and PM. They don't try to upsell you on every part of the routine. If you have a cleanser and a daily sunscreen you love, great! Keep using it! The integral parts of the Agency routine are their prescription formulas for anti-aging and dark spots.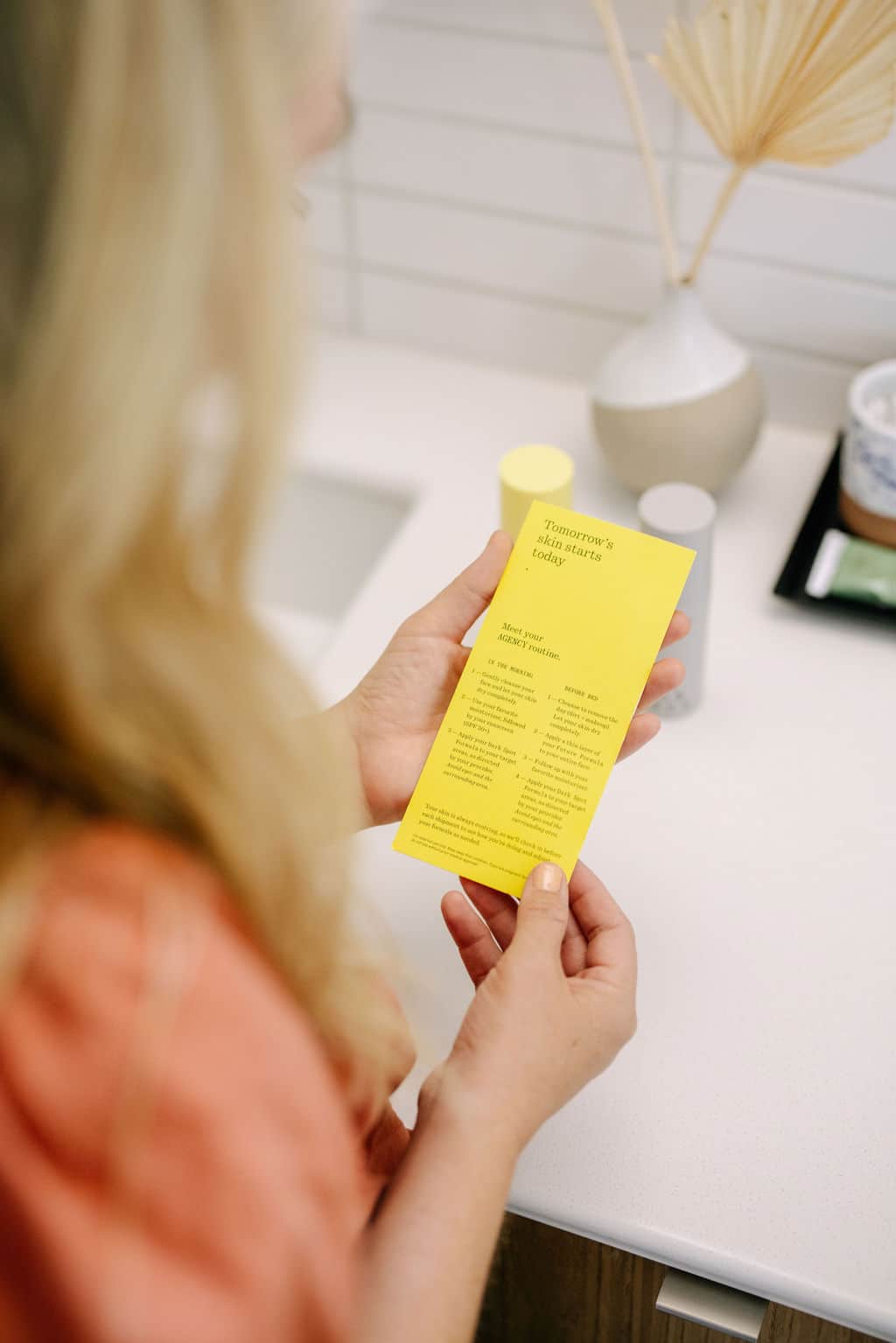 An Affordable Skincare Routine:
It's not uncommon these days for a single skincare product to cost upwards of $60 and even well into triple digits. I always wonder, though, are these pricier products really worth the money? Are they truly more efficacious than their more affordable counterparts? I love that my Future Formula costs just $30 a month which means I can care for my skin for a dollar a day.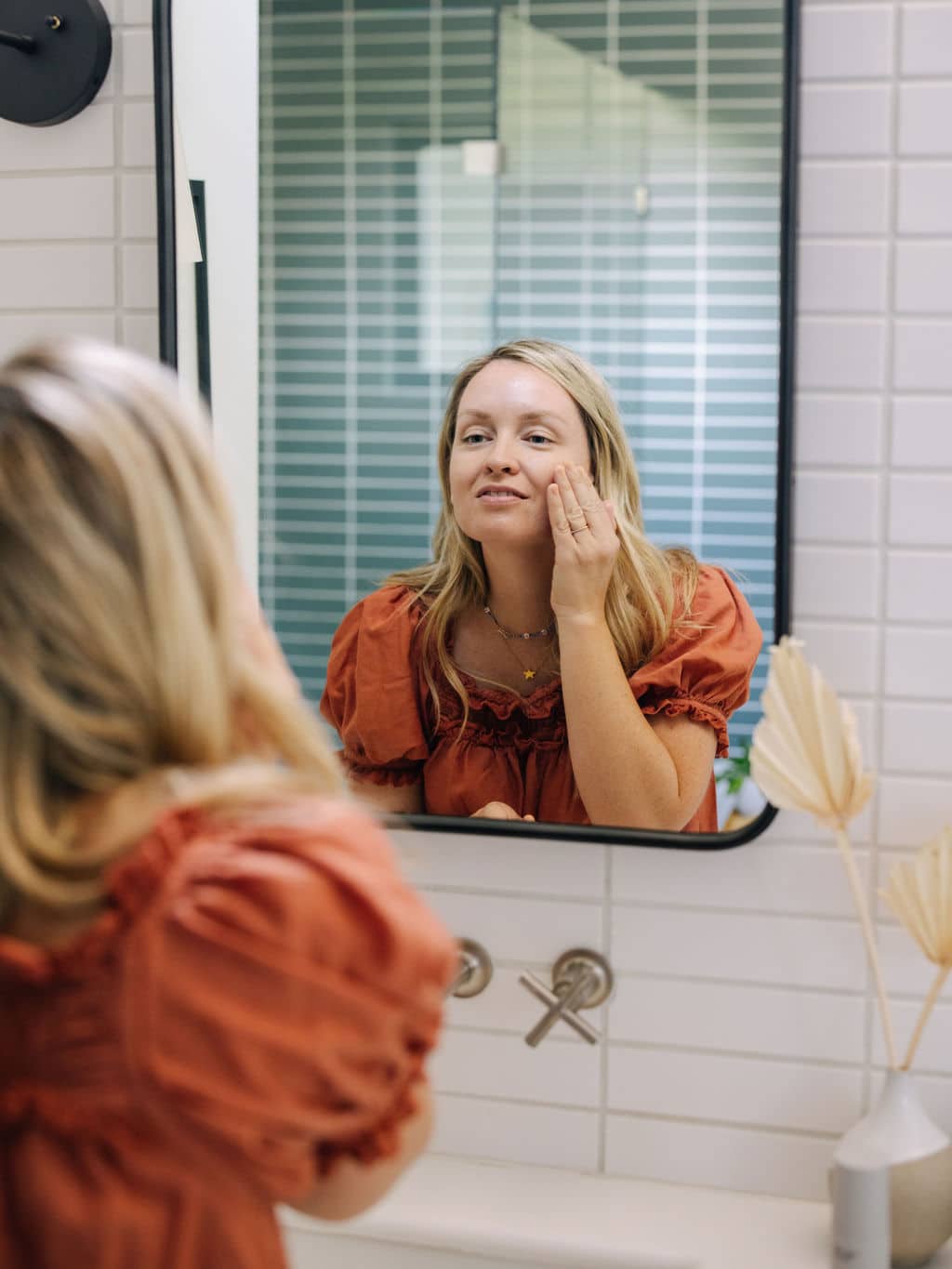 Why Agency Skincare?
Agency Skincare is great if you've ever felt confused trying to find the right products for your specific skin. It's great if you want to simplify your routine down to just a few products that you use AM and PM, day in and day out. Agency is great if you want an affordable skincare routine that will get delivered monthly to your door. It's the best option for someone who cares deeply about their skin and wants it to look its best with as little effort as possible. This is a classic example of 'work smarter, not harder'!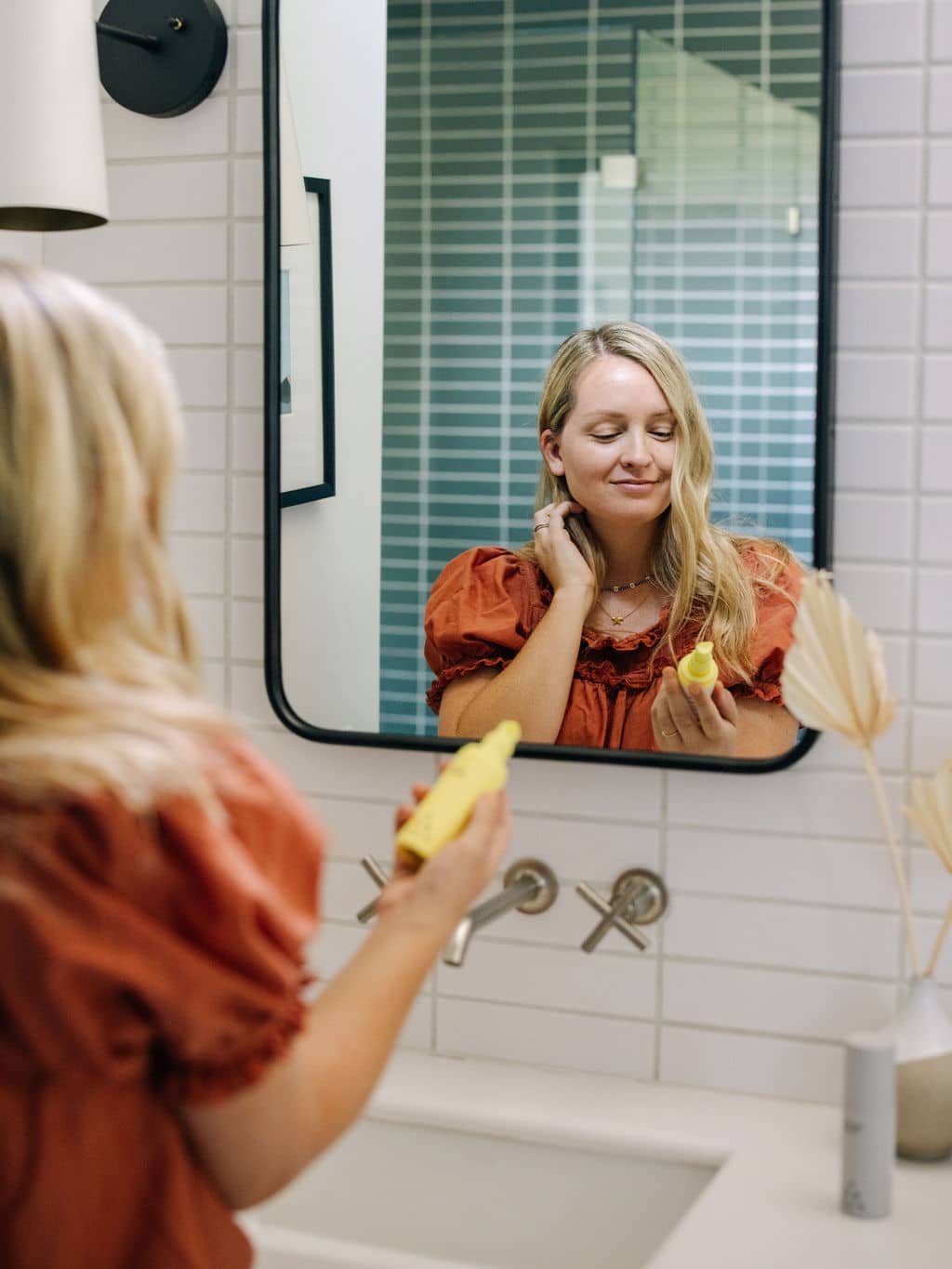 My Skincare Routine:
In the morning, I wash my face in the shower with a cleanser that includes a physical exfoliant and then dry it completely. Next I use a simple daily moisturizer followed by an SPF 40 sunscreen. Lastly, I apply the Dark Spot Formula that Agency prescribed to help with those areas of discoloration by the sun.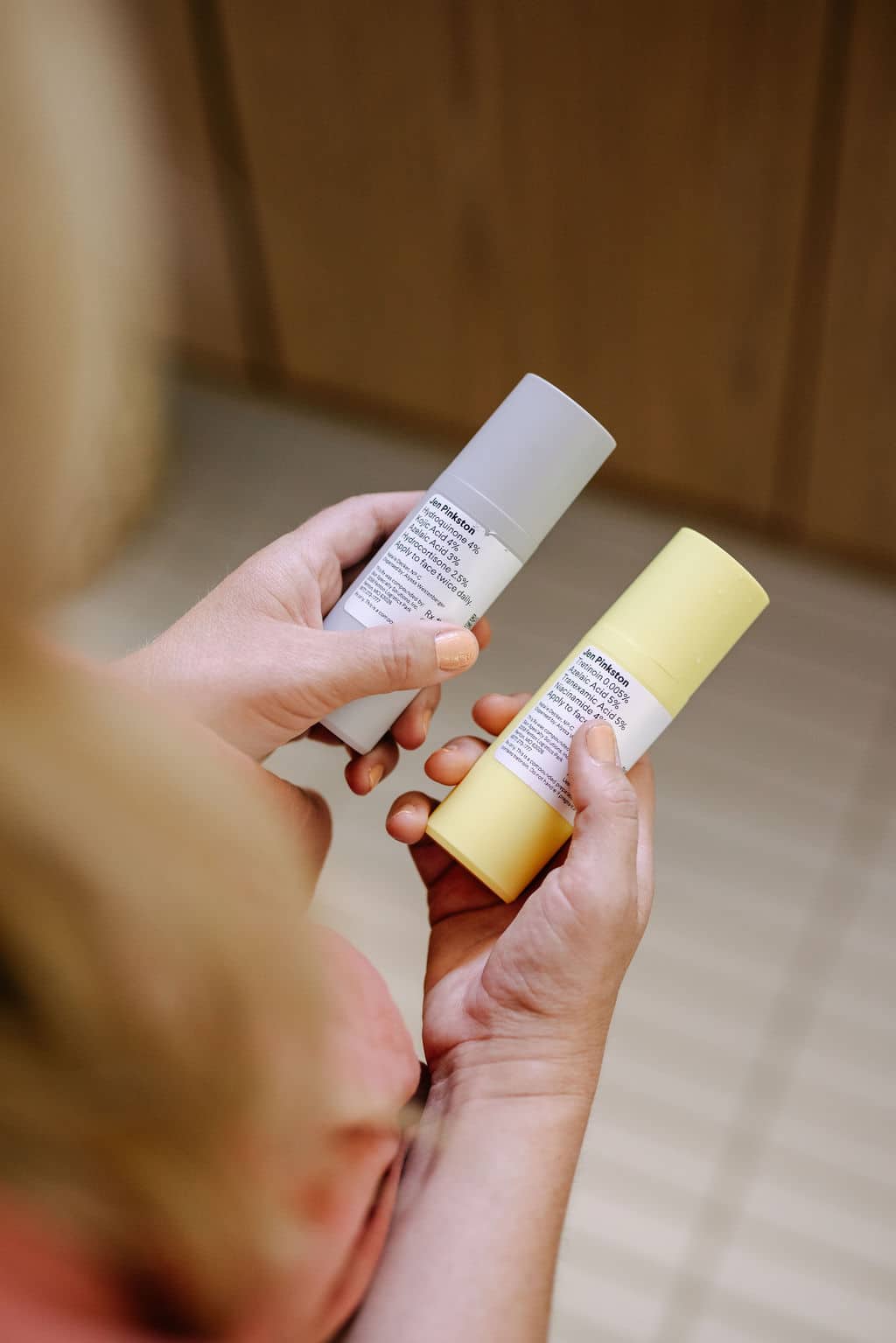 In the evening, I wash my face well and remove my eye makeup. Next, I apply a thin layer of my Future Formula that was custom created for my skin by Agency. I follow that up with a heavier moisturizer and then top it off with the Dark Spot Formula.
Same routine, every day. Within 10 days I noticed a difference in the consistency of my skin. It felt smoother and better hydrated. I could tell that my foundation was going on easier and blending into my skin better. Within the first month I noticed a huge diminishment in my sun spots. They became noticeably less noticeable. I'm three months in now and love the simplicity and effectiveness of this routine.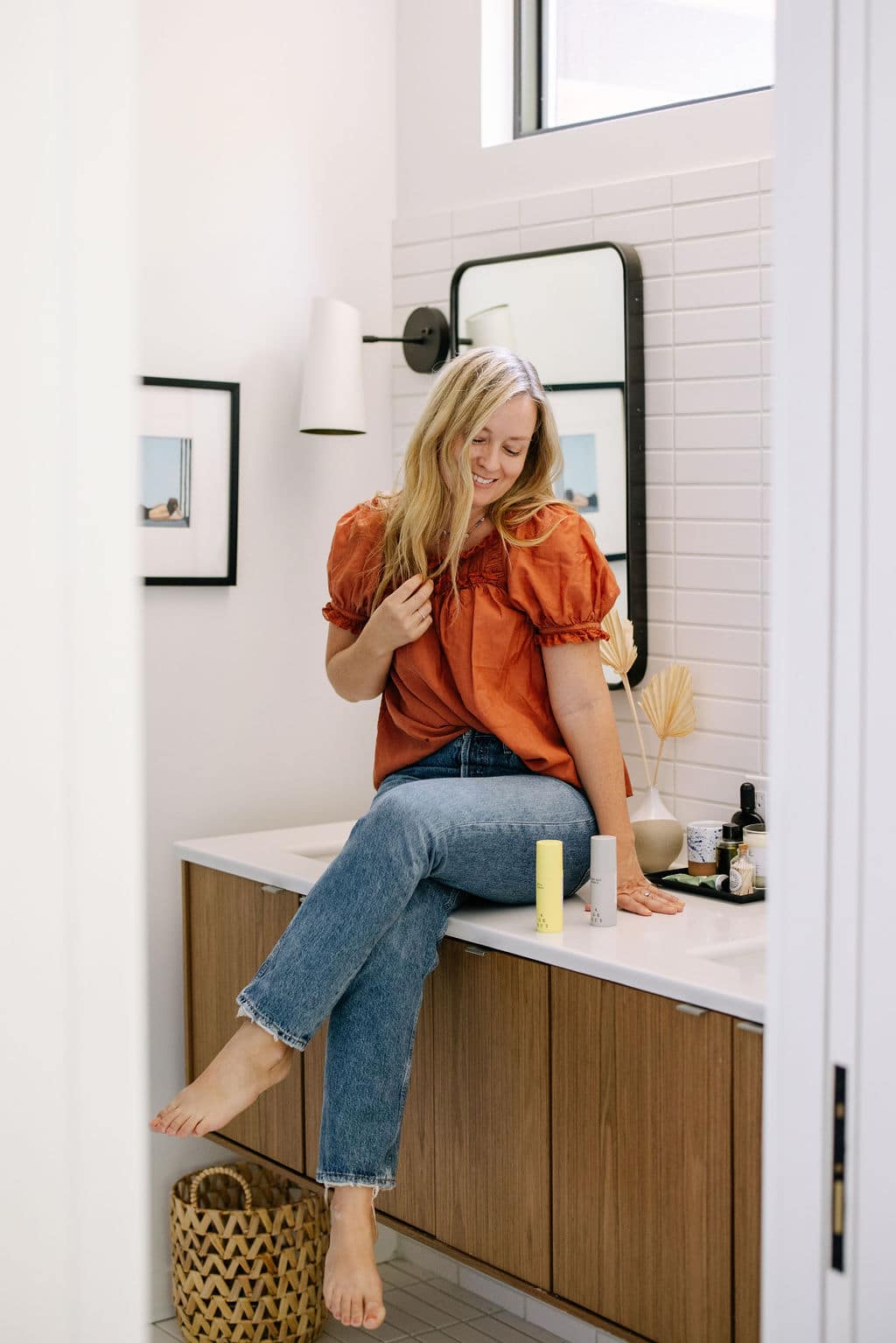 Want to give it a try? You can try it free for 30 days by clicking here, just pay $4.95 for shipping and handling!
This post was sponsored by Agency Skincare. All thoughts and opinions are my own.
Photography by Katie Jameson