I'm not sure what the life cycle of your own fitness regimen has looked like across the years, but here's a brief synopsis of mine: I played a lot of sports growing up. A lot. Thanks to a unique combination of ballet, track, cross-country and intense soccer playing I had very well-endowed calf muscles by the age of 14. Enter college. No coaches, no conditioning days, no problems. An intramural sport I did not join and the closest thing I came to working out was speed walking across campus to get to class on time. Over the next decade post-college I flirted with fitness, had a baby and, like most millennials, discovered and fell in love with the group work out classes of our generation. My drill sergeant soccer coach had been replaced by the loveliest women with nice hair, toned arms and an eloquence that ping ponged between motivational speaker and your best friend. I was, and still am, in love with barre class.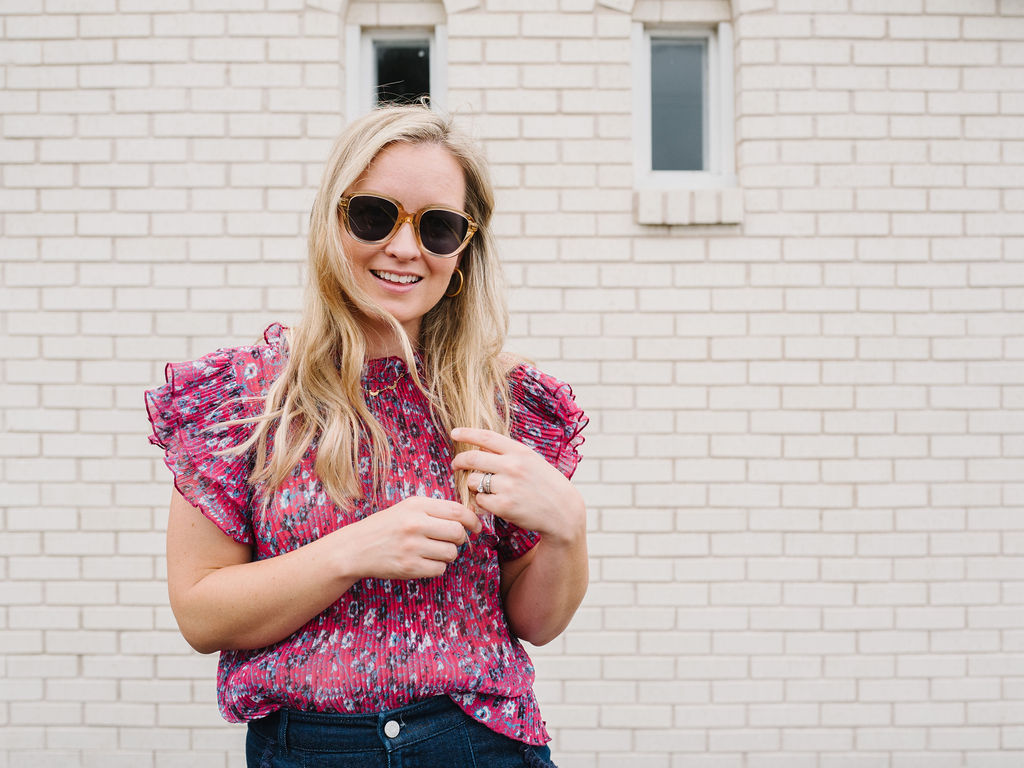 However, I have since had another baby, business continues to grow, husband continues to travel, life is full. Sometimes neither the 6am or the 9:45am barre class fit into my schedule. So what's a girl to do?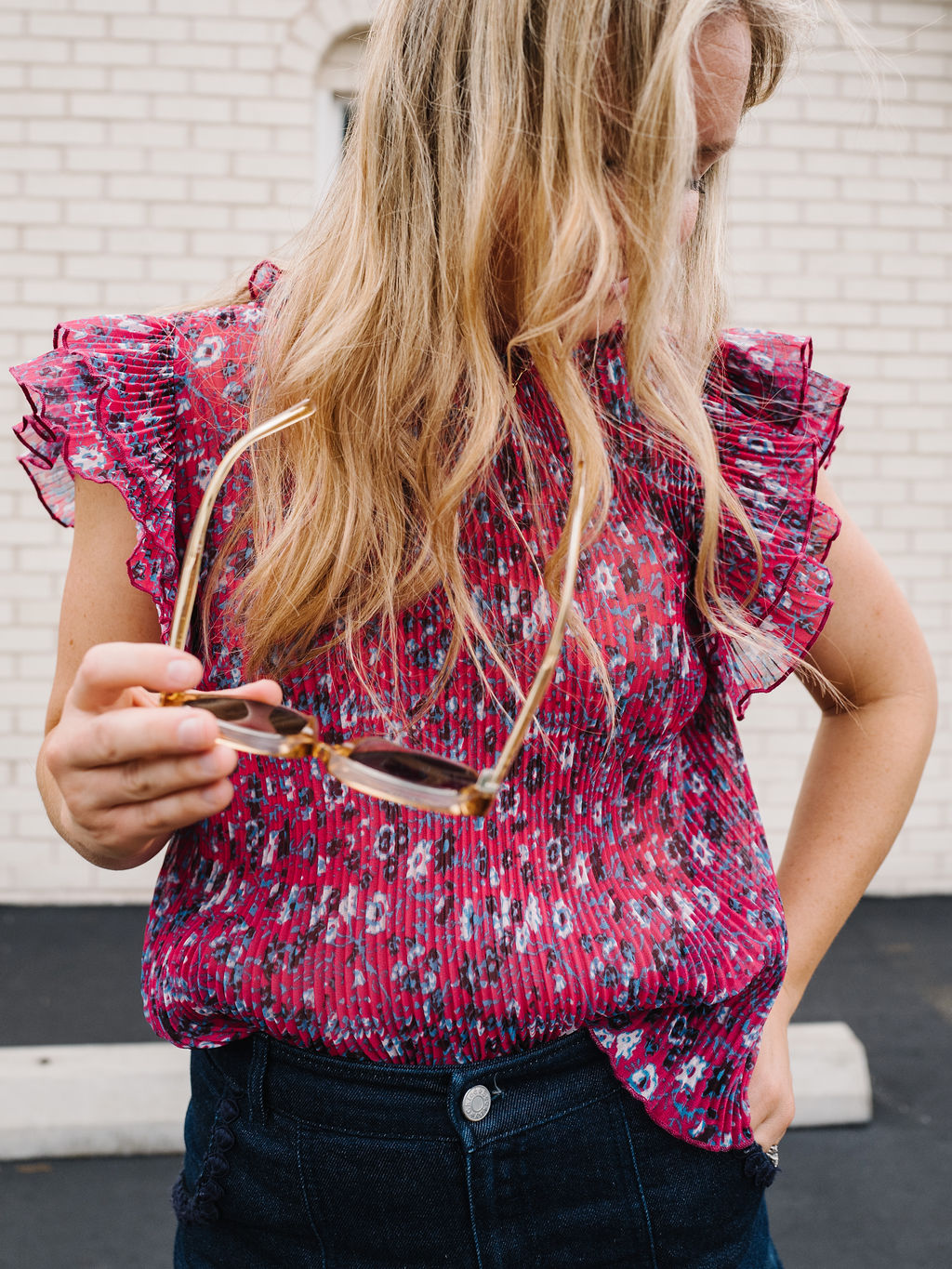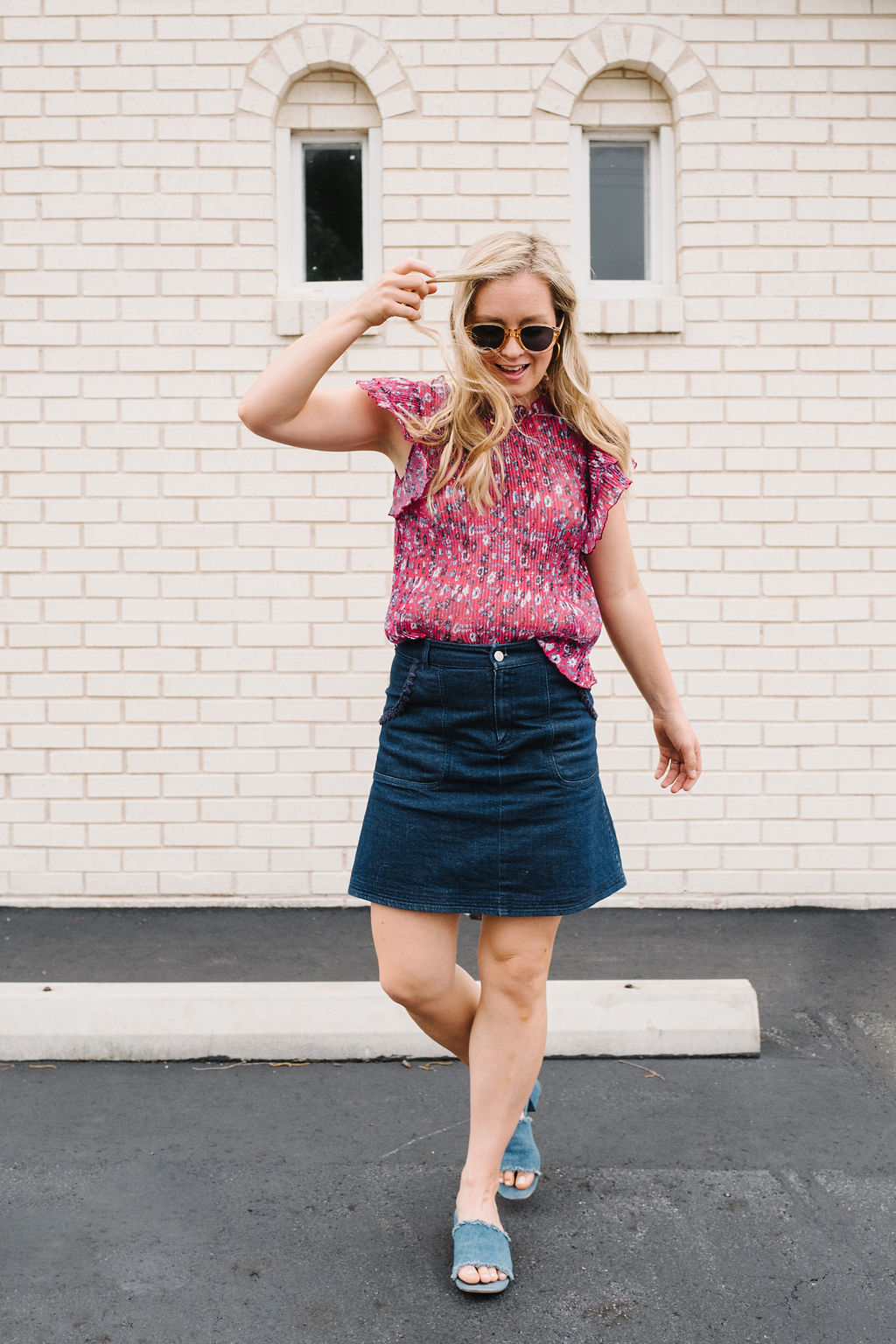 This girl joined a gym. Not a fancy one either. A $12.99/month gym that has a women's locker room more humid than Jamaica in July. The clientele occupies every end of every spectrum and I stroll in sans makeup, questioning if I remembered to brush my teeth or not knowing in full confidence that I will run into zero people that I know. The gym is there for me when I have a random thirty minutes of childcare on a Tuesday. The gym is there for me when my favorite instructor is waitlisted. The gym is even there for me when I forget to brush my teeth. Plus, where else can you go to get a side-by-side of Fox News and CNN in real time? (That alone is worth the $12.99/month.)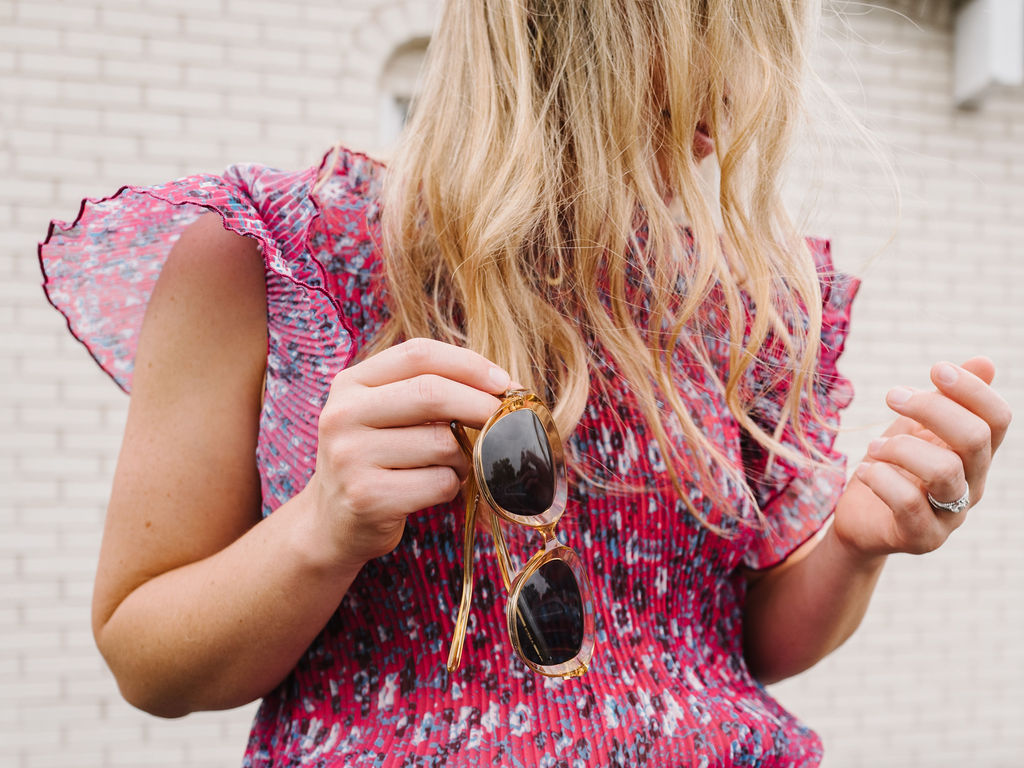 So, there you have it. I am a proud, key-tag-carrying gym member and I love it. What's something new you've done recently?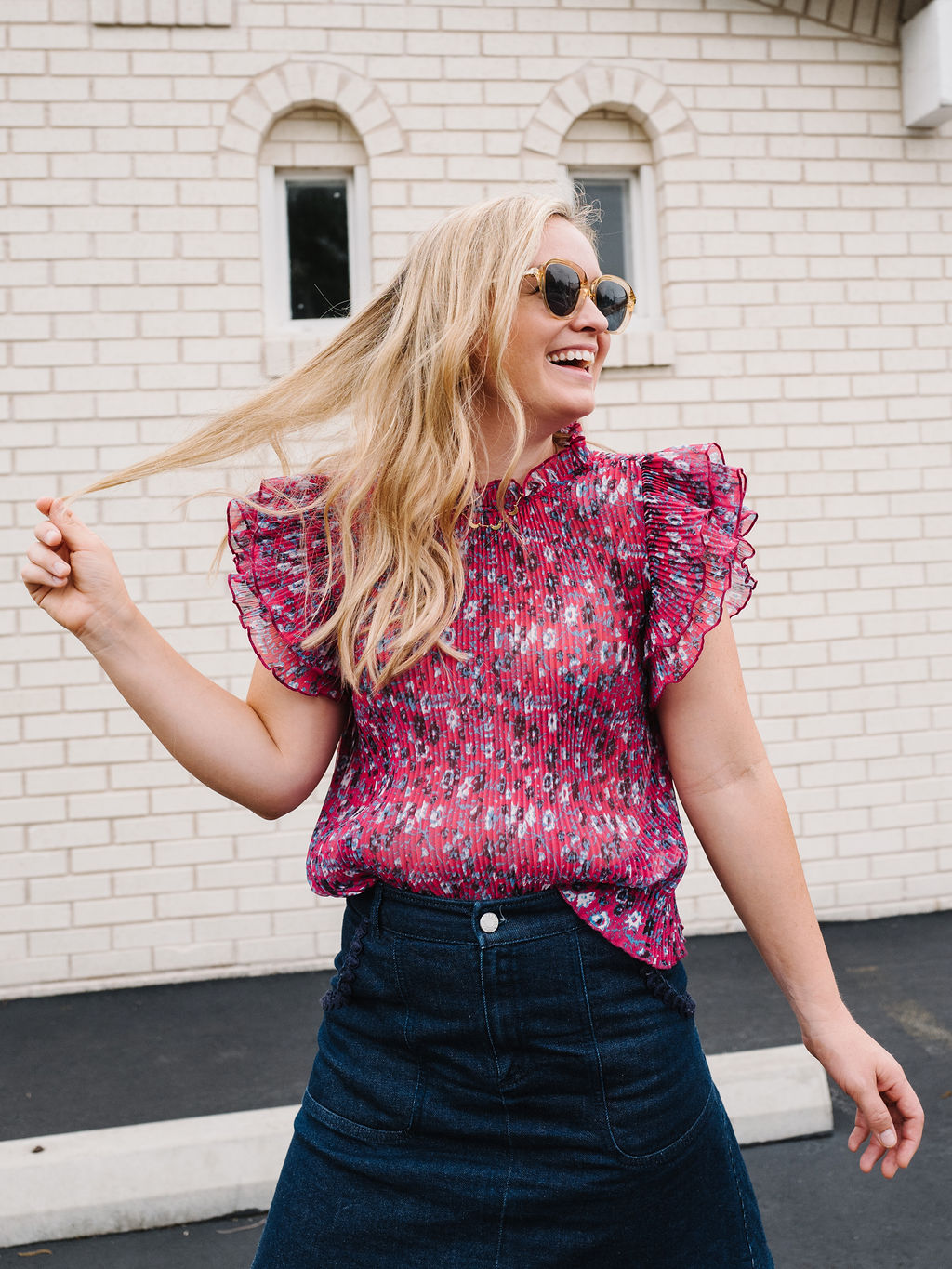 Photography by Katie Jameson
Top, Anthropologie || Sunnies, Celine || Skirt, Similar + Similar