The days are long but the years are short and these days I am in the habit of reminding myself that the only thing that will matter to me some day will be these mini people of mine—that I've raised them to know how unconditionally I love them and that they're capable and empathetic and socially aware human beings. The older I get, the more sure of this I am.  As Parker has gone from a baby to a toddler to a full on kid (and next year an elementary schooler!), there is definitely more to navigate, consider, and think about.  Aaron and I both have been finding pockets of time to spend one on one with her. He took her to sushi where they sat at the counter and watched their rolls being made-- which was way cooler than the coffee shop dates she and I usually go on-- almond milk lattes for me and steamed milk for her.  Ever's nap time on the weekend is a great excuse for a tea party or to cut things out of magazines together.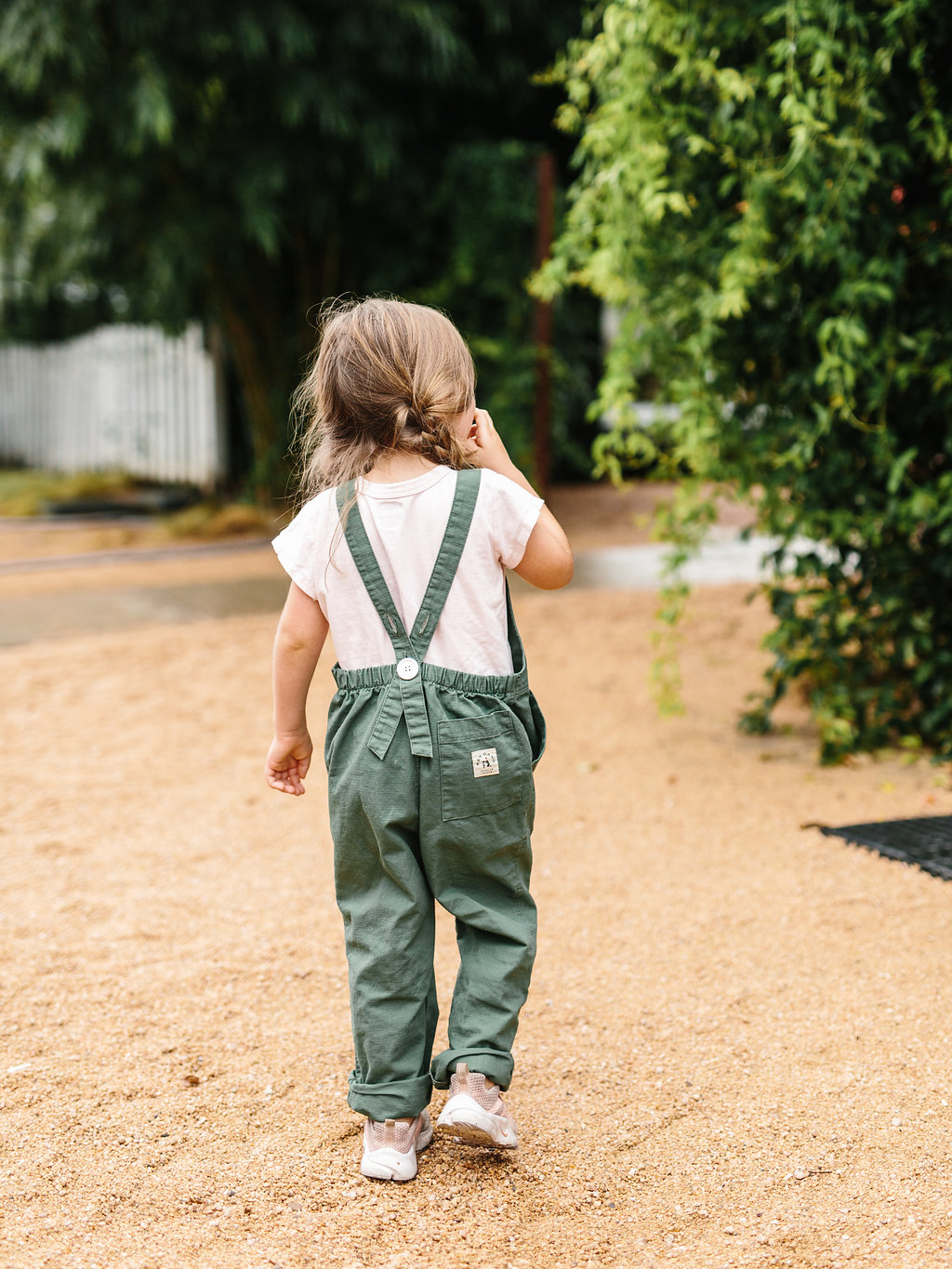 I was listening to a podcast last week (Armchair Expert with Dax Shepherd) and the guest for that episode was child psychologist, Wendy Mogel.  It was a slow start, but a friend recommended it to me, so I kept on listening and am glad I did. There were more than a few morsels of wisdom that got me thinking, but one thing I really loved that I have been implementing lately was, "Say less." For example, if Parker doesn't want to brush her teeth at night.  It's not frequent, but if she's overly tired, and out of her typical routine sometimes she will pull out all the stops to try to stall or prevent bedtime. In the past I would have said something like, "No, we have to brush your teeth because we do it every night and if we don't do it every night we could get cavities and remember that slightly sugary thing you ate today well that's even more reason why we definitely need to brush your teeth tonight…" and so forth and so on.  Wendy talks about how by the age of four we have created these amazing mini attorneys who can argue so well because we are always trying to rationalize with them.  So instead lately I have just been saying, "No we are going to brush your teeth." No threats. No bribes. No reasoning.  It feels counterintuitive, but it feels like it's generally been a good approach for us. There's nothing for her to argue back against or to try to counter negotiate. It's just what it is.
In moments where she's not melting down, saying less has looked like asking more questions and being patient while she answers, waiting for her to fill the silence. Instead of saying after her soccer game, "You played amazing blah, blah, blah, etc, etc, etc", asking her what she thought of the game today, how did it make her feel.
(Her precious little tee and overalls here are from a new kids brand called, Hey Gang.  It's based in Texas and every piece is made in the USA, with 80 percent of production happening right here in Texas. Each of the sturdy fabrics, such as Japanese and American denim, and organic jersey from Texas grown cotton, is ethically sourced, as are the manufacturing facilities. They're seriously even more amazing in person! I can't recommend them enough!)
What's the best piece of parenting advice you've gotten lately?
Photography by Katie Jameson
My Outfit: Skirt, APC (Similar + Similar) || Sweater, Leith || Mules, Madewell || Necklace, Noonday Collection || Sunnies, Anthropologie (Similar)
Parker's Outfit: Tee, Hey Gang (she's almost 4.5 and wearing a size ⅘ || Overalls, Hey Gang (she's wearing a size ⅘) || Sneakers, Nike (similar and super on sale! + similar + similar) ||