Humboldt Fog and Pinot Gris. Espresso and milk. Dark Chocolate and a slightly blackened marshmallow.We spent last week in the mountains in Colorado, surrounded by snow and swarms of stately evergreens and I found myself thinking about how simple pairings still reign supreme.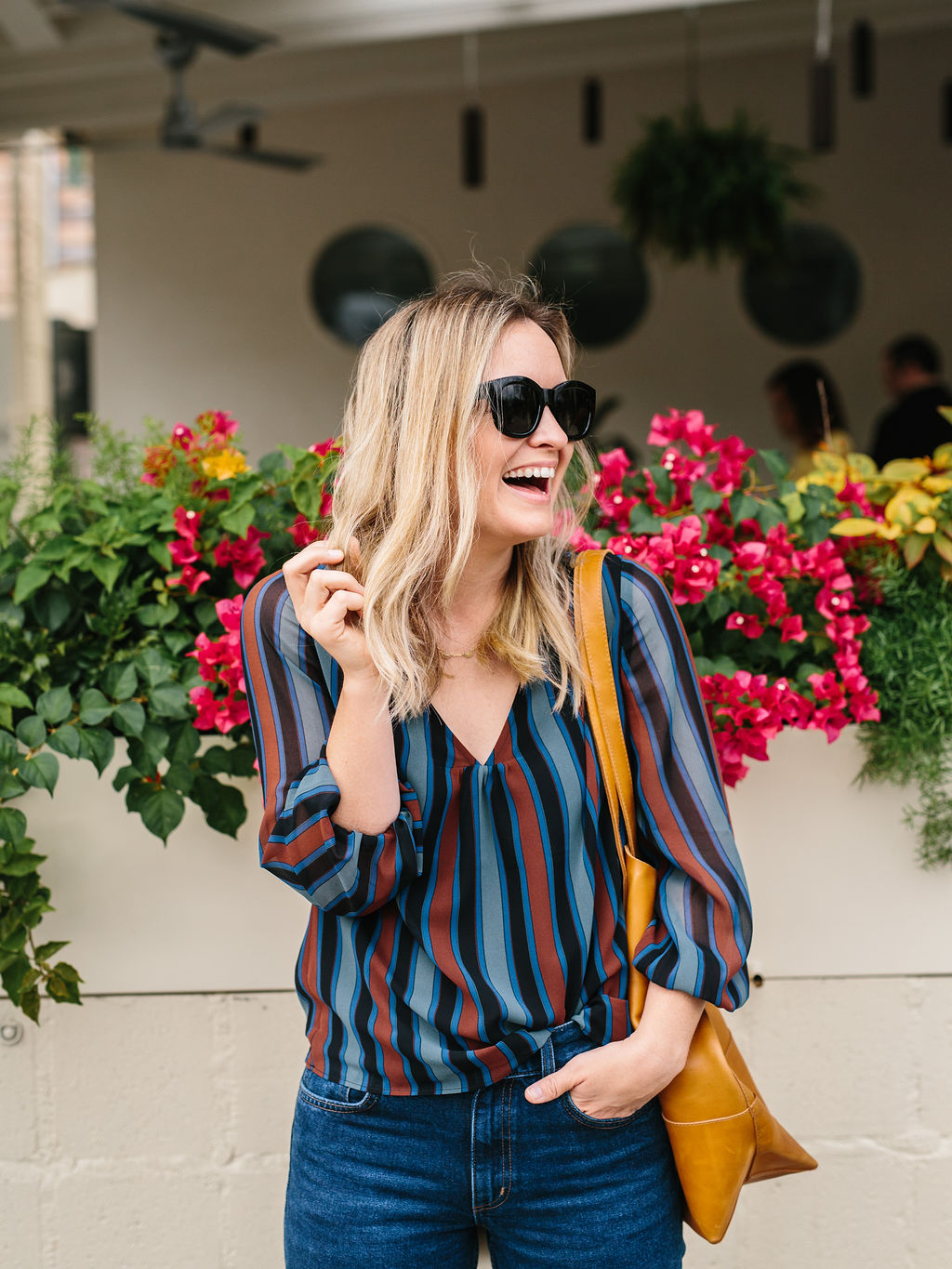 We were skiing runs in a snowstorm that made me equal parts nervous (it has been 5 years since I've been on skis!) and exhilarated when we ended up on this slightly flat, narrow path that connected two peaks. Empty path plus stunning vantage point equaled one of my favorite moments of the day.
When I think about my favorite moments of last week, I remember sitting on my mom's bed with Ever casually chatting, my dad's Thanksgiving table selfie just before we all dove into a feast, my sister and I sledding up and down a hill dragging our littles in tow, and this is what it reminded me: Life doesn't require a lot of fuss or complication to be great. Somewhat similarly, great personal style doesn't either.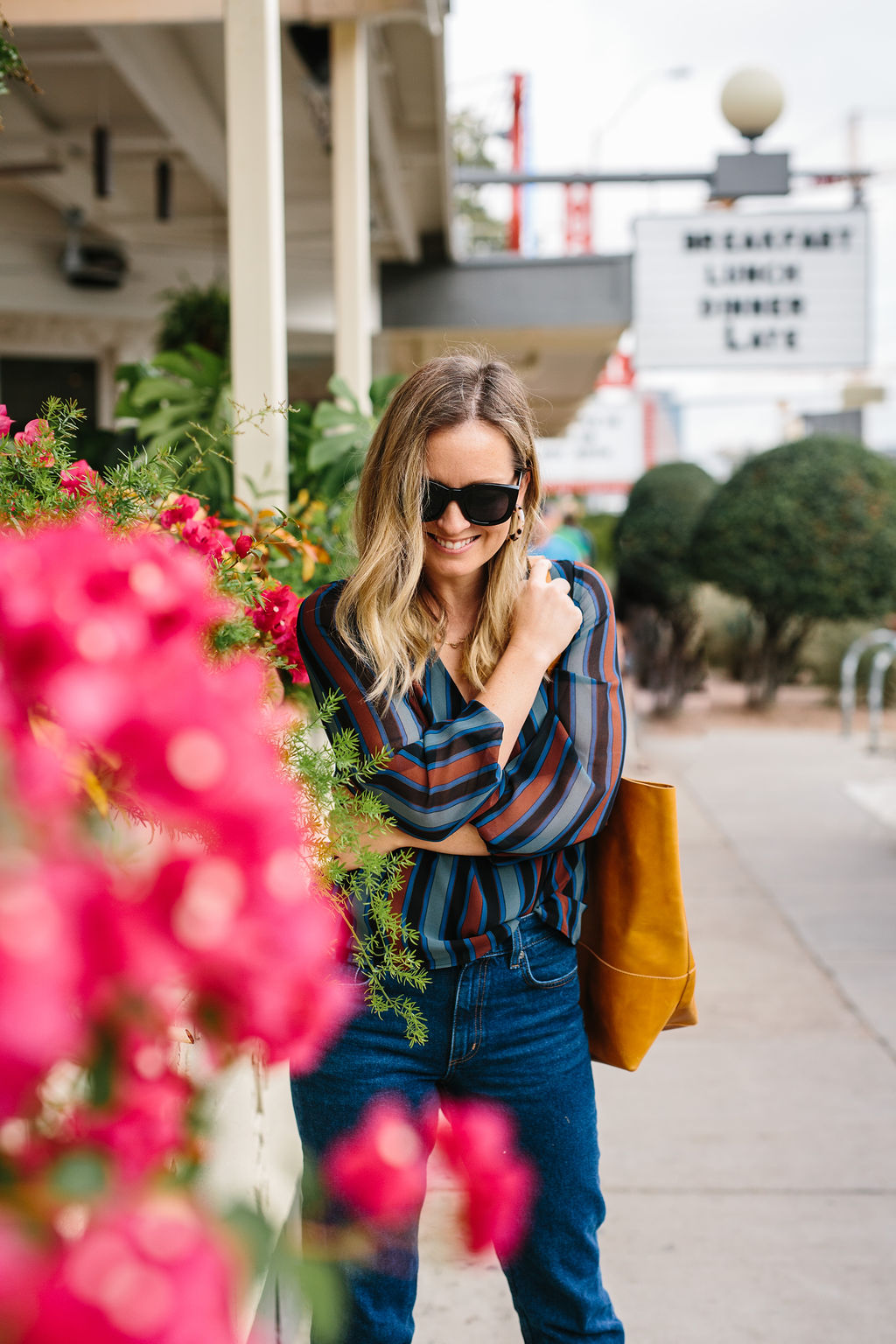 My favorite simple pairing fashion combinations are as follows:
Getting dressed doesn't get much easier.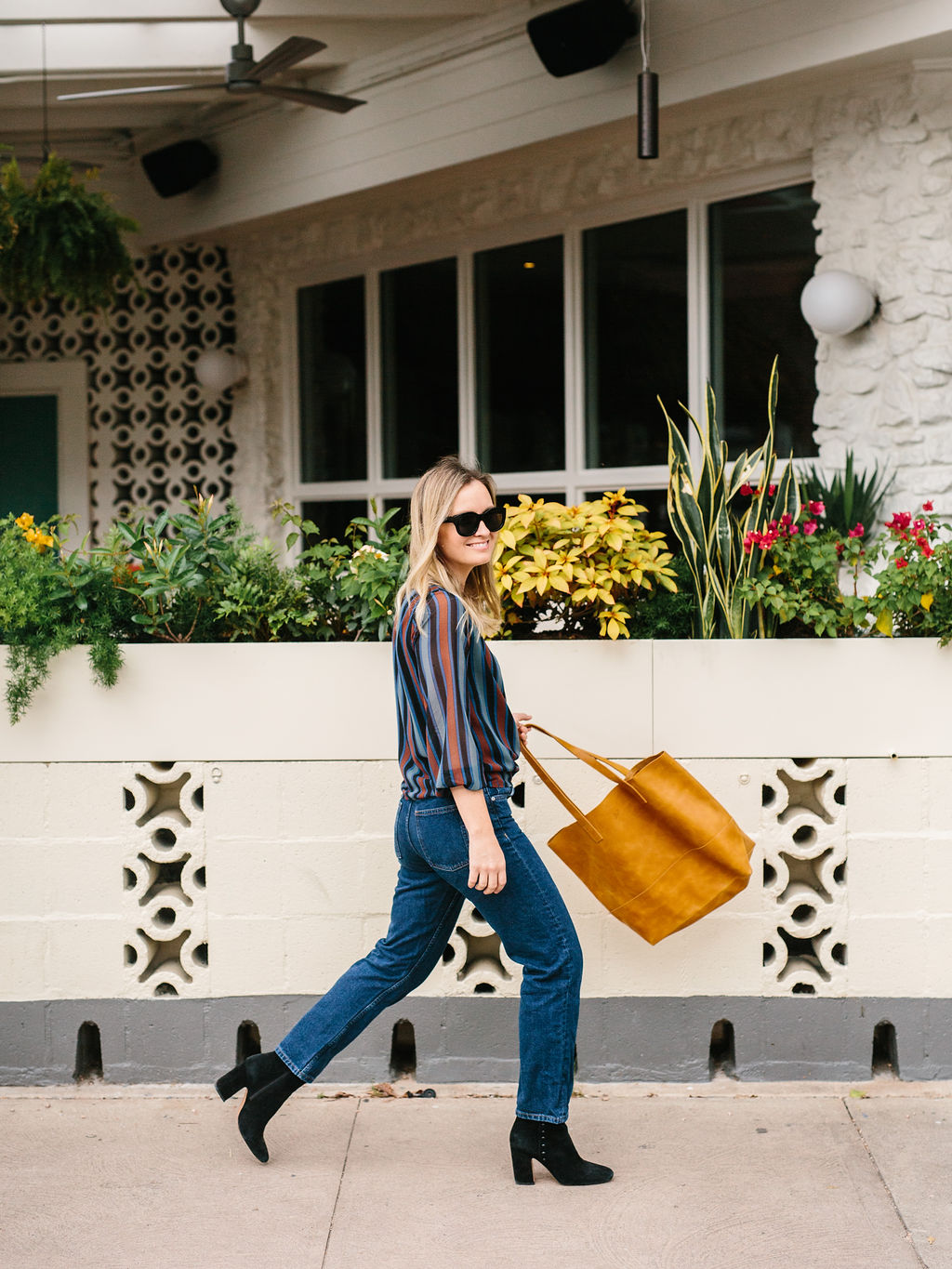 What are your favorite simple outfit pairings?
Photography by Katie Jameson
Top, Madewell || Jeans, COS || Sunnies, Anthropologie || Bag, ABLE || Boots, Coach (Similar + Similar) Necklace, Madison McKinley