04/09/2021
Do you own a house dress? It's my new favorite closet essential that I wear literally every day! Thoughts and details on the La Paloma Parker House Dress are below…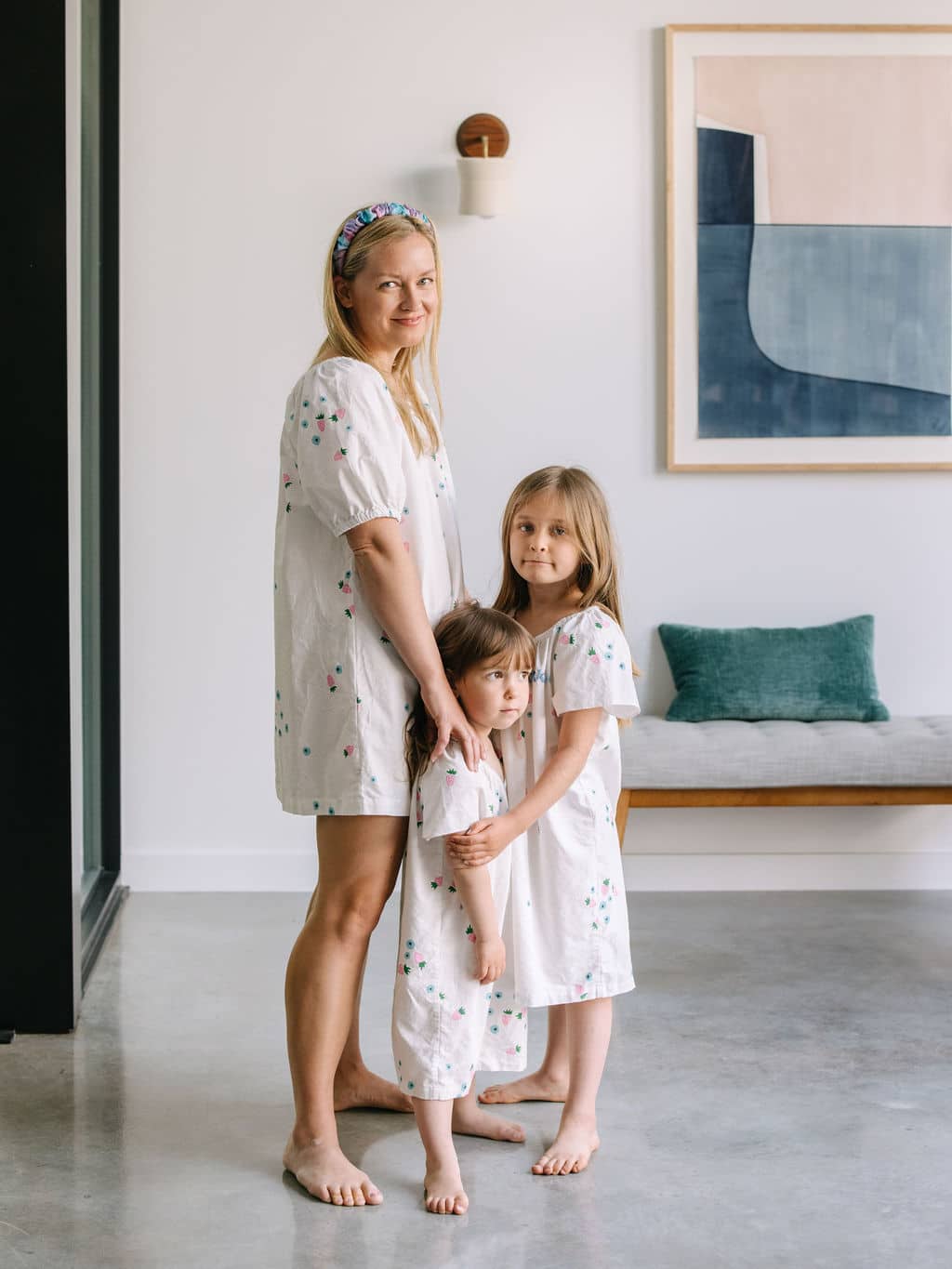 It's the dress I throw on after I take a shower and the one I wear while I make coffee. It's the dress I Zoom in and the one you can find me wearing while I snuggle my kids to sleep or drop them at school in the morning. It's the dress I wish I had when I was pregnant with my girls, in the hospital after delivering them and in those early months of breastfeeding them. It's our new Women's house dress from La Paloma and it's finally live today!
(You can find these matching girl's house dresses here!)
So what is a house dress exactly? The term seems to be more common in the south, but it's exactly what it sounds like– a dress that you can wear around the house while doing every day things. It's cozy and relaxed but still makes you feel your best! House dresses were especially popular in the fifties, but date back to the turn of the century.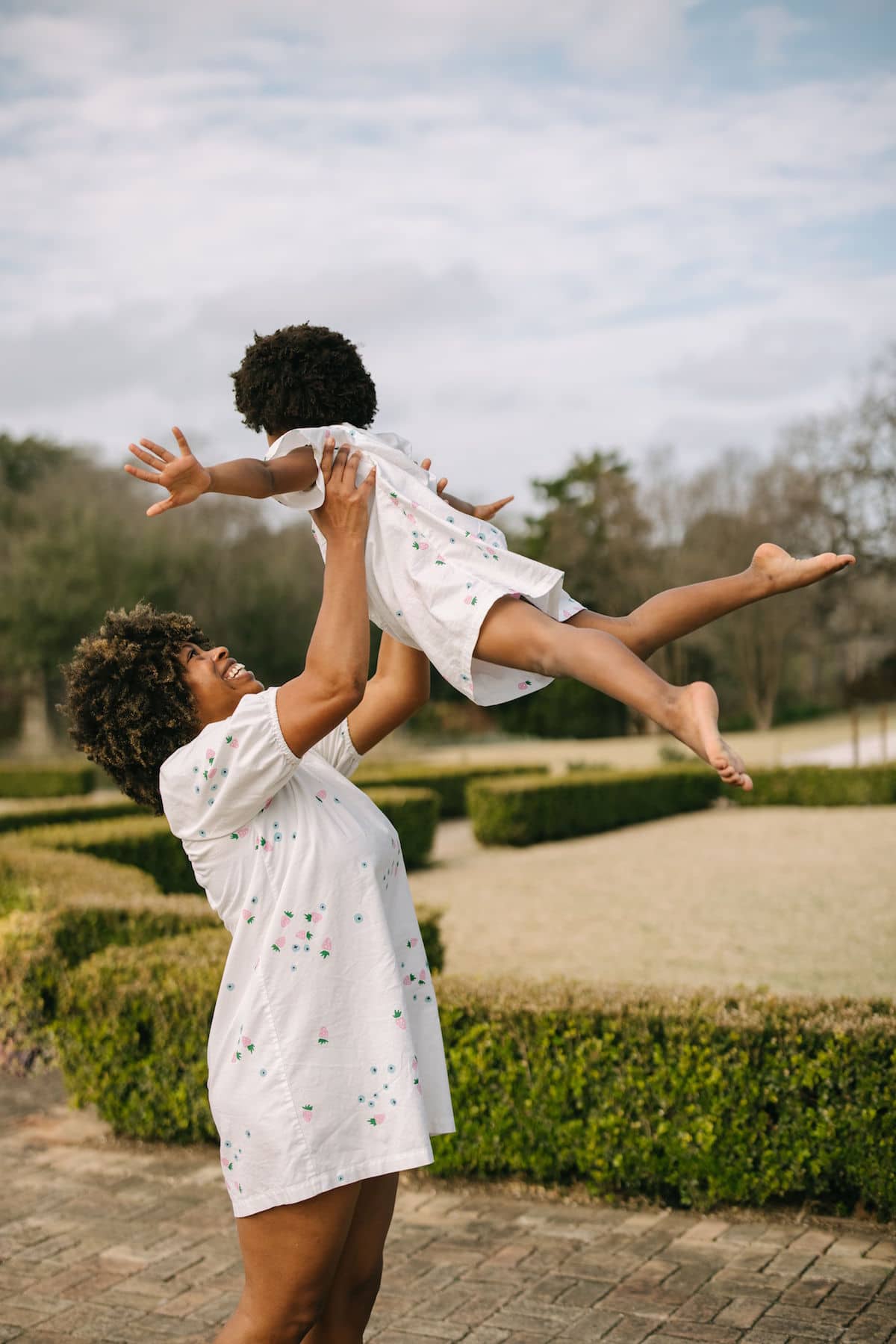 Our women's house dresses are triple-washed just like our children's house dresses for the ultimate cozy cotton feel. It has the same elastic neckline, too, so it slips on and off with ease. It is an ideal dress for getting ready in the morning or for brides and bridesmaids on the big day! It's easy to get on and off if you're having your hair and make up done!
This dress is easy for breast-feeding and can be worn throughout pregnancy. It is sized 1, 2, and 3 and fits sizes XS-XXL. It's the most flexible, wear-anytime closet essential. Our size 1 fits a size XS/Small, our size 2 fits a M/L and our size 3 fits an XL/XXL. You can find even more detailed notes on sizing on the product page and I tried on all three to show you the differences over on Instagram. (That try-on session is saved in the Women's House Dress archive.)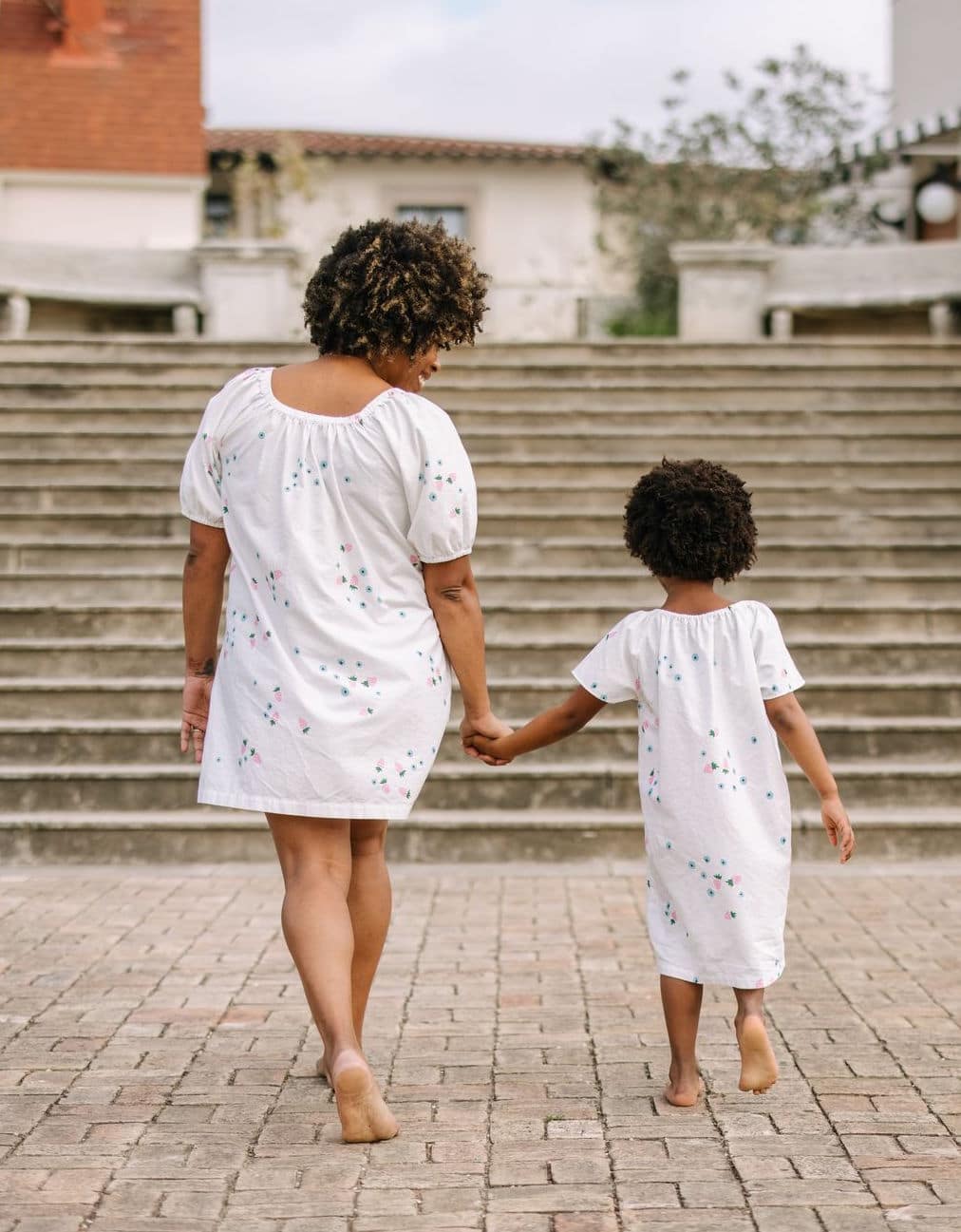 Photography by Katie Jameson