Stuffing is everyone's favorite side dish and Thanksgiving and Christmas! This collection of homemade stuffing recipes are going to leave you drooling!
Confession: When I was young, I was an incredibly picky eater; a total meat and potatoes only kind of gal.  Not sweet potatoes either, just the regular white kind.  I didn't try my first bite of salad until I was legally old enough to vote and the only fruits I would eat regularly were apples and oranges.  It's a wonder to all of my adventurous foodie family that I didn't come down with an extreme case of scurvy.  That being said there was many a Thanksgiving dish that I used to pass right on by, including stuffing.  It just looked so... unappetizing.  It only took one bite, though, (as it so often does) and I was hooked!
Homemade Thanksgiving Stuffing Recipes!
If you're looking to spice up your Thanksgiving menu this year, check out one of these fab takes on traditional stuffing!
1. Chorizo Cornbread Stuffing, Damn Delicious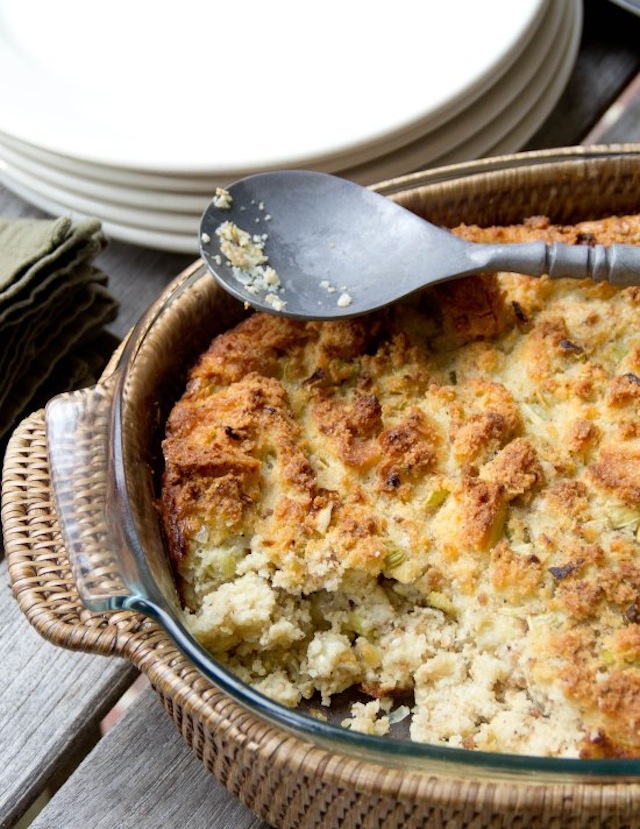 2. Sourdough Cornbread Dressing, The Right Recipe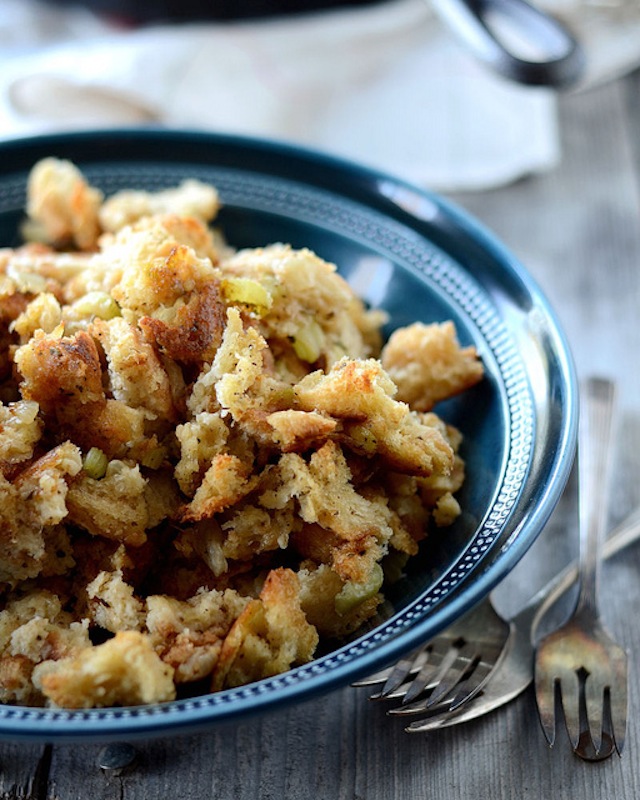 3. Simple Sage Stuffing, Buttered Side Up
4. Italian Sausage Cornbread Stuffing, Savory Simple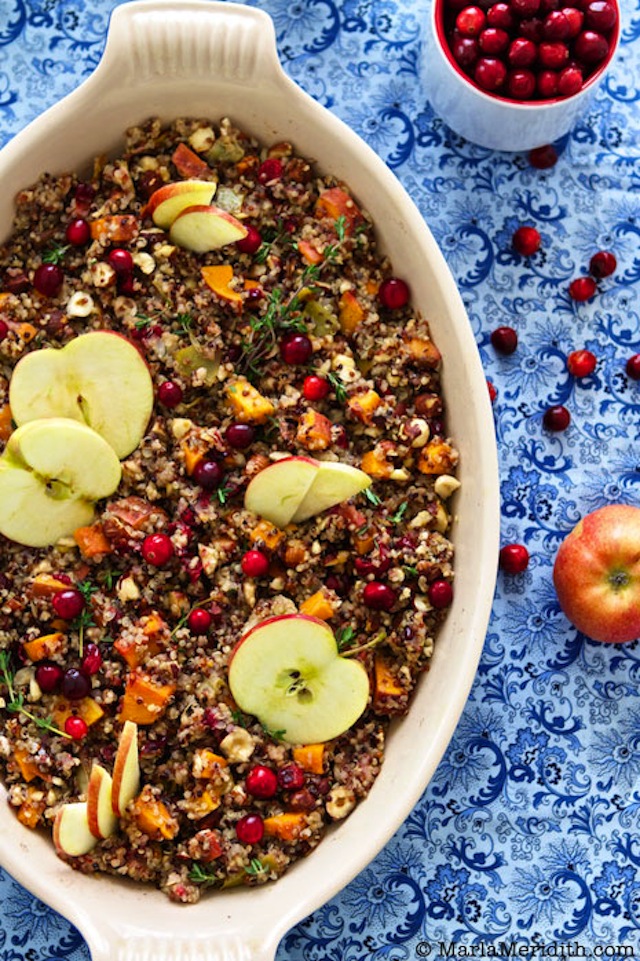 5. Quinoa Stuffing, Family Fresh Cooking
6. Apple and Sausage Stuffing, Handle The Heat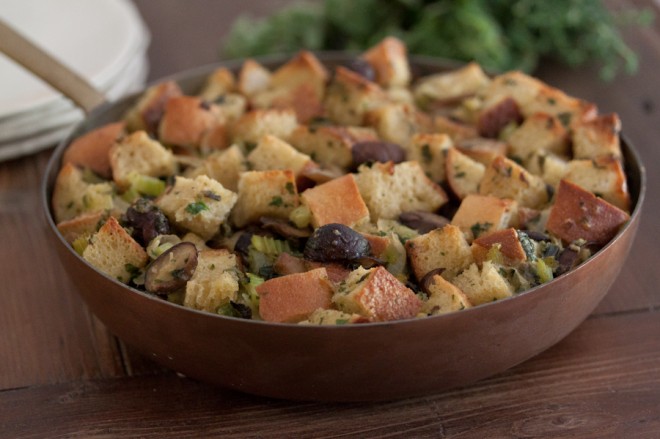 7. Rustic Herb Skillet Stuffing, What's Gaby Cooking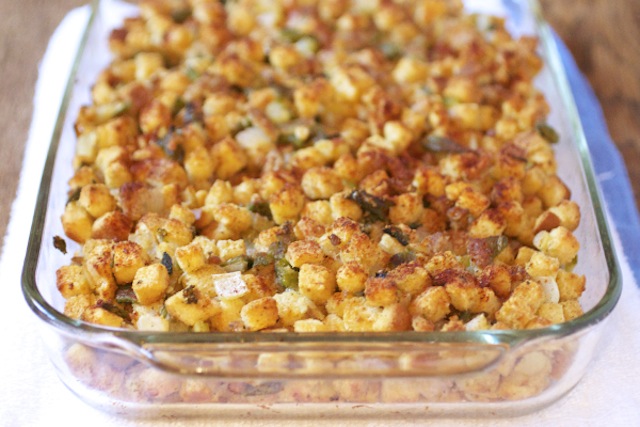 8. Cornbread Poblano and Spicy Sausage Stuffing, Cookin Skinny
9. Stuffin in a Muffin, Playin With My Food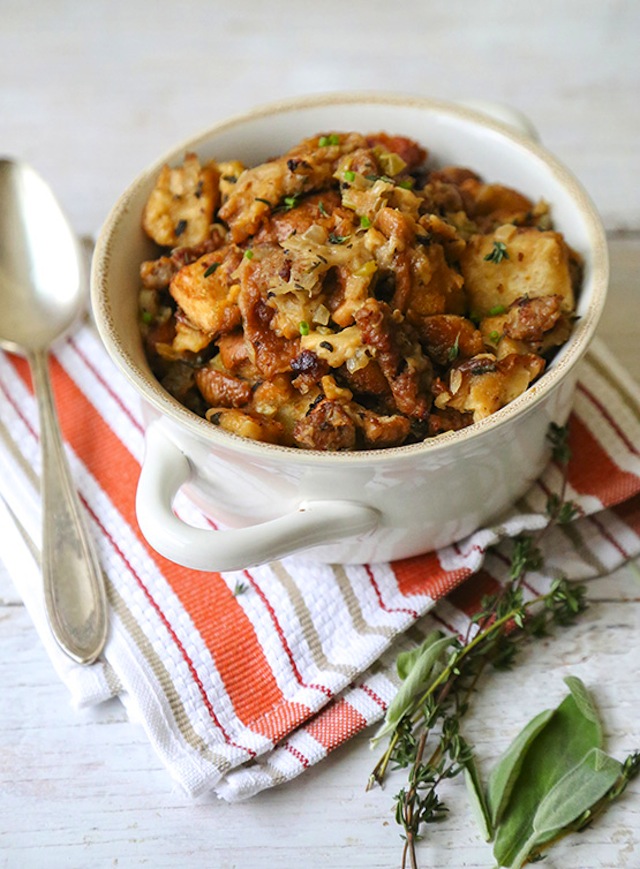 10. Slow Cooker Thanksgiving Stuffing, The Chic Site
Gourmet Thanksgiving Stuffing Recipes!
I had no idea you could add so much variation to stuffing! What an amazing collection of recipes! I love all of the flavors used and each one looks so good! The hardest part is choosing which one to make!
Thanksgiving Is All About The Side Dishes!
I don't know about you, but I get way more excited about the side dishes over the holidays, rather than the meat main course! I've got lots of things planned and I might need to make room to include one more stuffing recipe!
For More Thanksgiving Recipes:
Be sure to drop me a comment below if you have tried any of these amazing stuffing recipes!