Get ready for a great collection of Thanksgiving appetizers - these are sure to get the party started! From dips to skewers to canapes, these recipes will have your guests begging for more!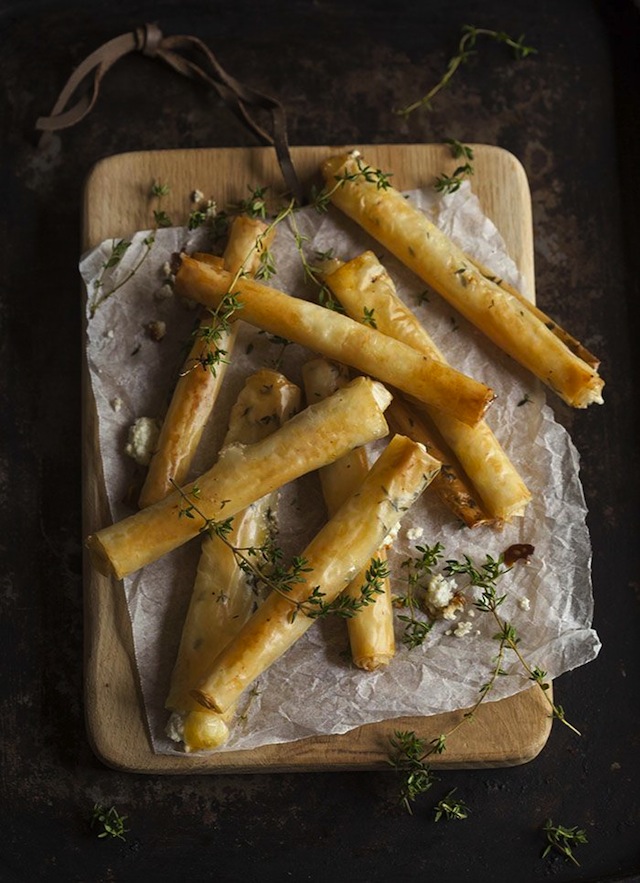 Baked Goat Cheese Cigars with Honey and Thyme via Drizzle and Dip
Just in case anyone isn't keeping track, there are just nine days until Thanksgiving!  Single digits, people!  Can hear my excitement in the incessant exclamation points?!  Aaron and I have texts on a daily basis counting down the days until we get a little break together.
Appetizers to take to Thanksgiving
We're staying in LA this year and going over to a friend's place to celebrate.  What are your plans?  If you're not hosting, chances are you might be asked to bring a little something in the form of an appetizer and we think any one of these are bound to be a hit!
Ricotta Bruschetta with Lemon, Basil, and Honey via The Reluctant Entertainer
Spinach, Bacon, and Artichoke stuffed Portobellos via How Sweet Eats
Lemongrass Shrimp Skewers via Gaia Health Blog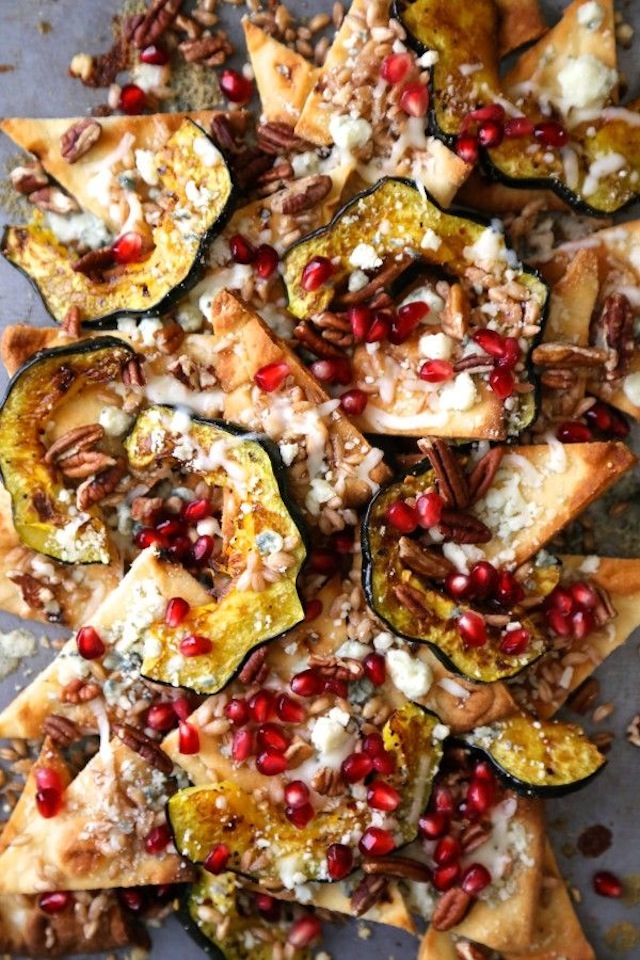 Autumn Acorn Squash Pita Nachos via Climbing Grier Mountain
Parsnip Hummus with Sage Chanterelles via Pairs Well With Food
Loaded Sweet Potato Rounds via A Couple Cooks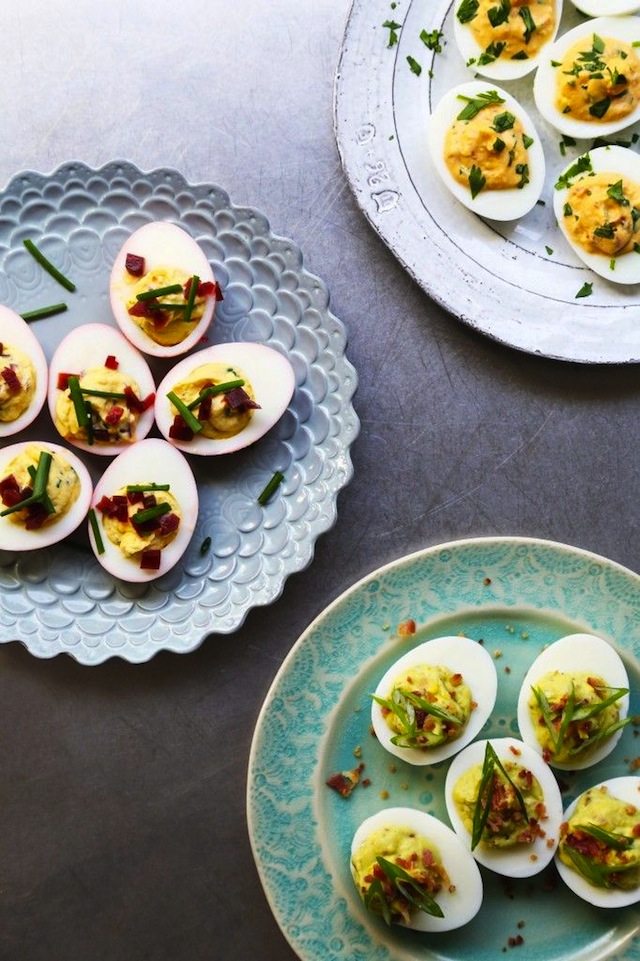 Deviled Eggs Three Ways via Kitchen Konfidence
Parmesan-ricotta spaghetti squash fritters via The Pig and Quill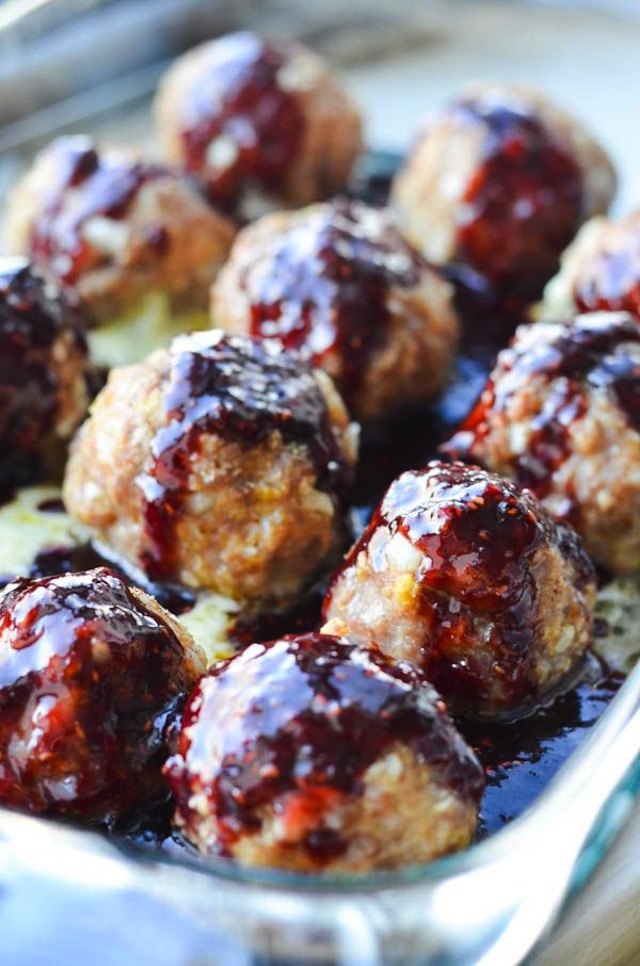 Blue Cheese Sausage Meatballs via Rachel Schultz
Thanksgiving appetizers to bring friends and family together!
I think we can al agree this is an amazing list of recipes! I think they all look amazing! I'm going to make two or three to take to our friends - I can't wait to surprise them with some tasty treats!
Be sure to check out these other Thanksgiving posts for more holiday inspiration!
I'd love to hear from you if you try any of these recipes! Be sure to leave me a comment down below!