Fall means pumpkin recipes, and I've got some amazing ones here for you! From savory to sweet, I'm sure you'll find something here that will take your fancy!
We just wrapped a mega Halloween shoot with Minted yesterday and are days away from October which means pumpkin spice has really hit it's stride! Are you planning your costumes yet?  It's been a few years since I have dressed up, but perhaps me and P should have a coordinating ensembles?!
Pumpkin Recipes - From Savory to Sweet!
In the meantime, just in case the seasonal latte at your neighborhood Starbucks doesn't quite satiate your craving, here are 10 pumpkin recipes we are loving right now! (I'm definitely making this pumpkin macaroni and cheese!)
1. Pumpkin Spice Latte Mousse via The Fig Tree
2. Pumpkin Pecan Scones via Joy The Baker
3. Whole Wheat Toasted Almond Pumpkin Muffins via How Sweet Eats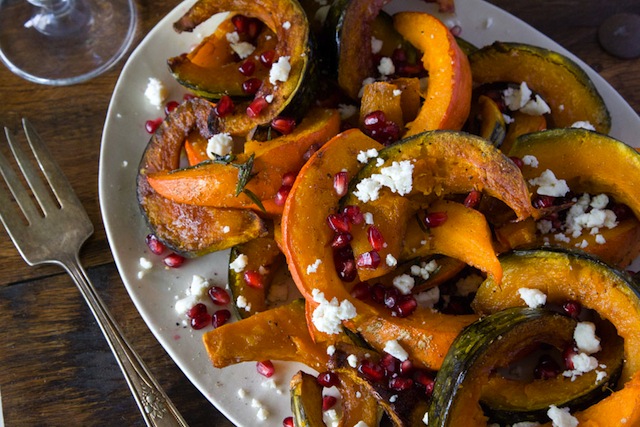 4. Roasted Pumpkin and Squash Salata with Ricotta and Pomegranate via What's Gaby Cooking
5. Pecan Pie Pumpkin Cupcakes via Yummy Crumble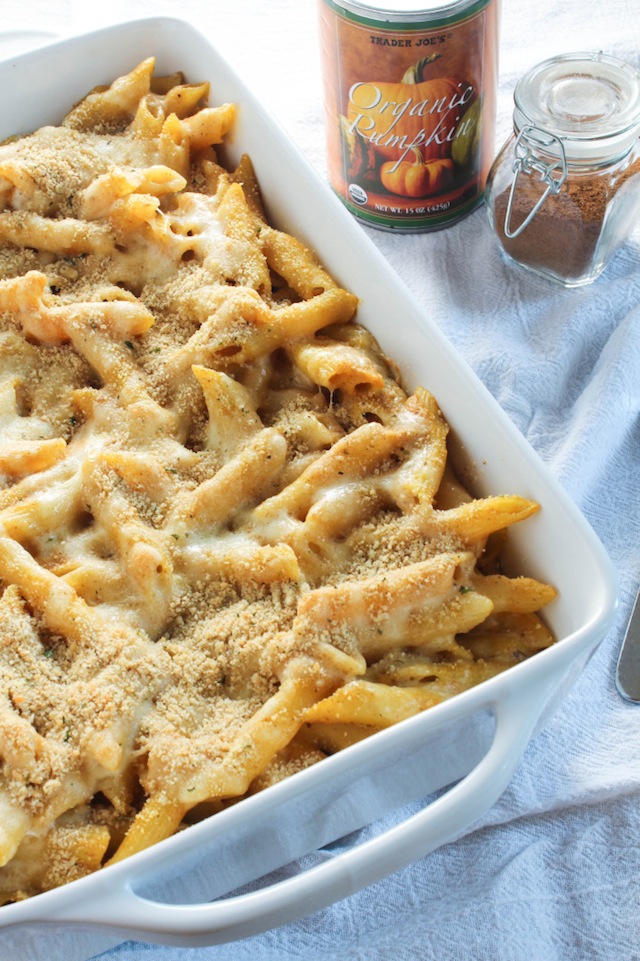 6. Pumpkin Macaroni and Cheese via Bites of Bri
7. Pumpkin Granola Bars via The Whole Bite
8. Baked Pumpkin Spice Latte Doughnuts via The Simple Sweet Life
9. Roasted Pumpkin and Garlic Soup via Where Soul Food Meets Body
10. Pumpkin and Squash Blossom Pizza with Honeyed Goat Cheese via Plentytude
Pumpkin Recipes For Every Fall Mood!
Wow! I had no idea you could do so much with pumpkins! Some of these are pretty awesome eh?! I love a pumpkin pie, but I'm so excited to try all of these other recipes! I'm especially keen to try the savory comfort food recipes!
Be sure to check out these other recipes while you are here!
Are you are pumpkin lover like me?! Be sure to let me know if you've tried any of these recipes in the comments below, or share your own!