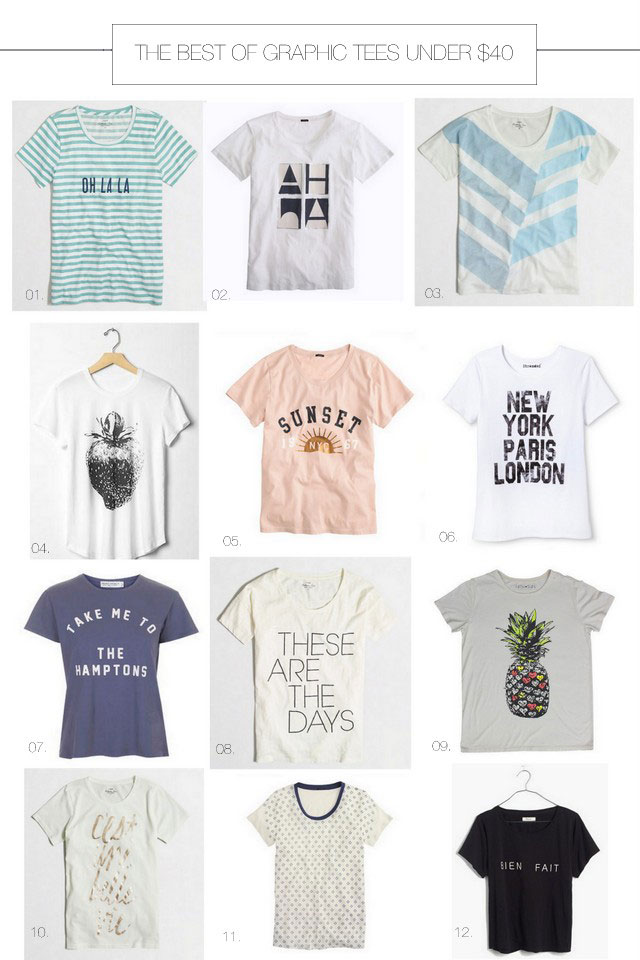 There is something about the term 'graphic tee' that makes me think about high school and not in a good way, but in like a Baby-Spice-wearing-a-baby-doll-tee kind of way.  Feel my drift?!  However, that hasn't stopped me from wearing this one on repeat.  I'm realizing that I haven't fully appreciated the value of the graphic tee or given them the credit they deserve until recently.  They can be super chic!  Since I can't duplicate the one I already bought last year and J.Crew is no longer selling it (bring it back!), I've been on the hunt for some other good ones.  They're perfect to dress down your favorite skirt or just throw on with jeans, cute shoes and a hat.  Easy, peasy and effortless chic!  Above are 12 of my faves!
01. / 02. / 03. / 04. / 05. / 06. / 07. / 08. / 09. / 10. / 11. / 12.
Oh, and I bought this one last week!