It could be said that if your trip to New York City doesn't revolve around food, you're doing it wrong. There's nowhere else in the United States that has the range of foods or caliber of chefs as the Big Apple, so it was a natural choice for our second feature in our new series, 'The 5 Best Restaurants in'. Keep reading for the 5 Best Restaurants in New York City.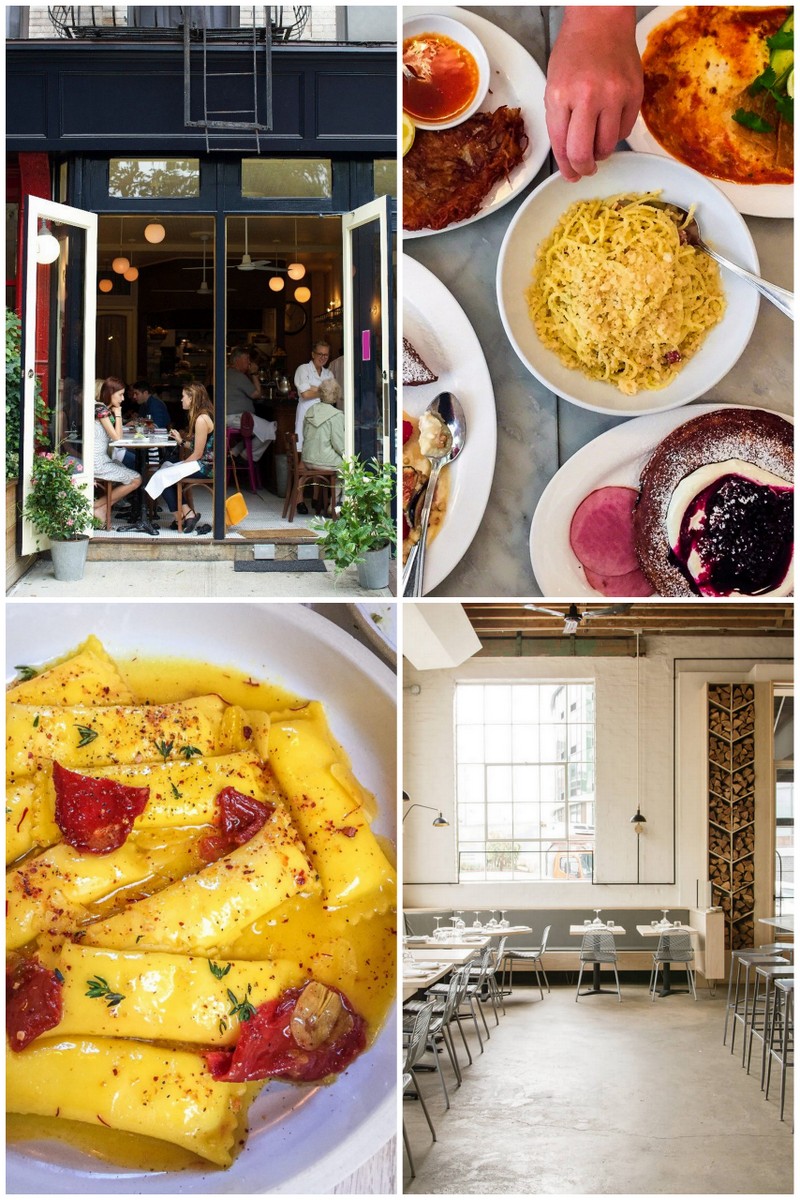 In 2012, while living and eating everywhere possible in New York City, Alex Reichek started a blog. The site, Chekmark Eats, quickly became a repeat destination for readers across the globe as Alex parlayed her passion for the best restaurants and tastiest bites into a public relations career, representing some of the most talented chefs and well-known restaurants.
Today, she runs a PR, marketing, and strategic partnership company called Chekmark Consulting that focuses on food, hospitality, and lifestyle businesses in Austin. She was the obvious choice when we were thinking about who we could ask to speak on the best restaurants in New York City! Keep reading for all of her tops picks... and yes, I am tempted to book a flight just for that Sheeps Milk Cheese-Filled Agnoloti!
New York Food Scene
If you're looking for new delicacies to hunt, consider the fact that just about every neighborhood in New York City has something to offer, by way of their food scenes. The city is one big melting pot and its food scene a catalog of foods new, classic, and globally inspired.
There's truly something for everyone in New York's food scene.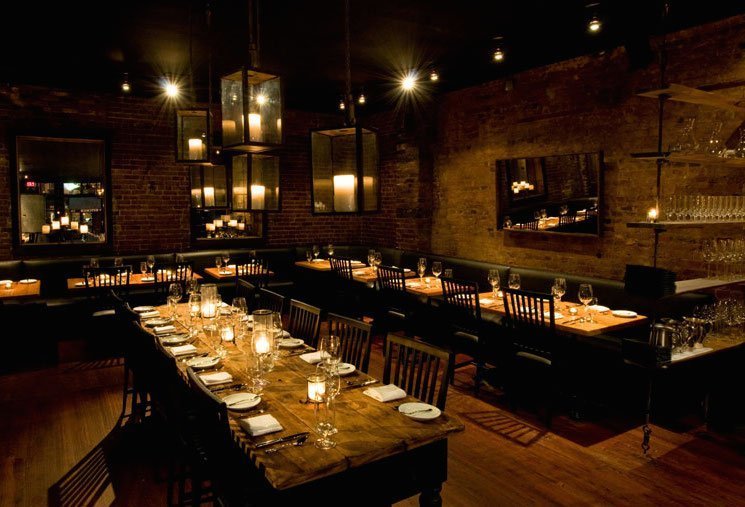 via The Infatuation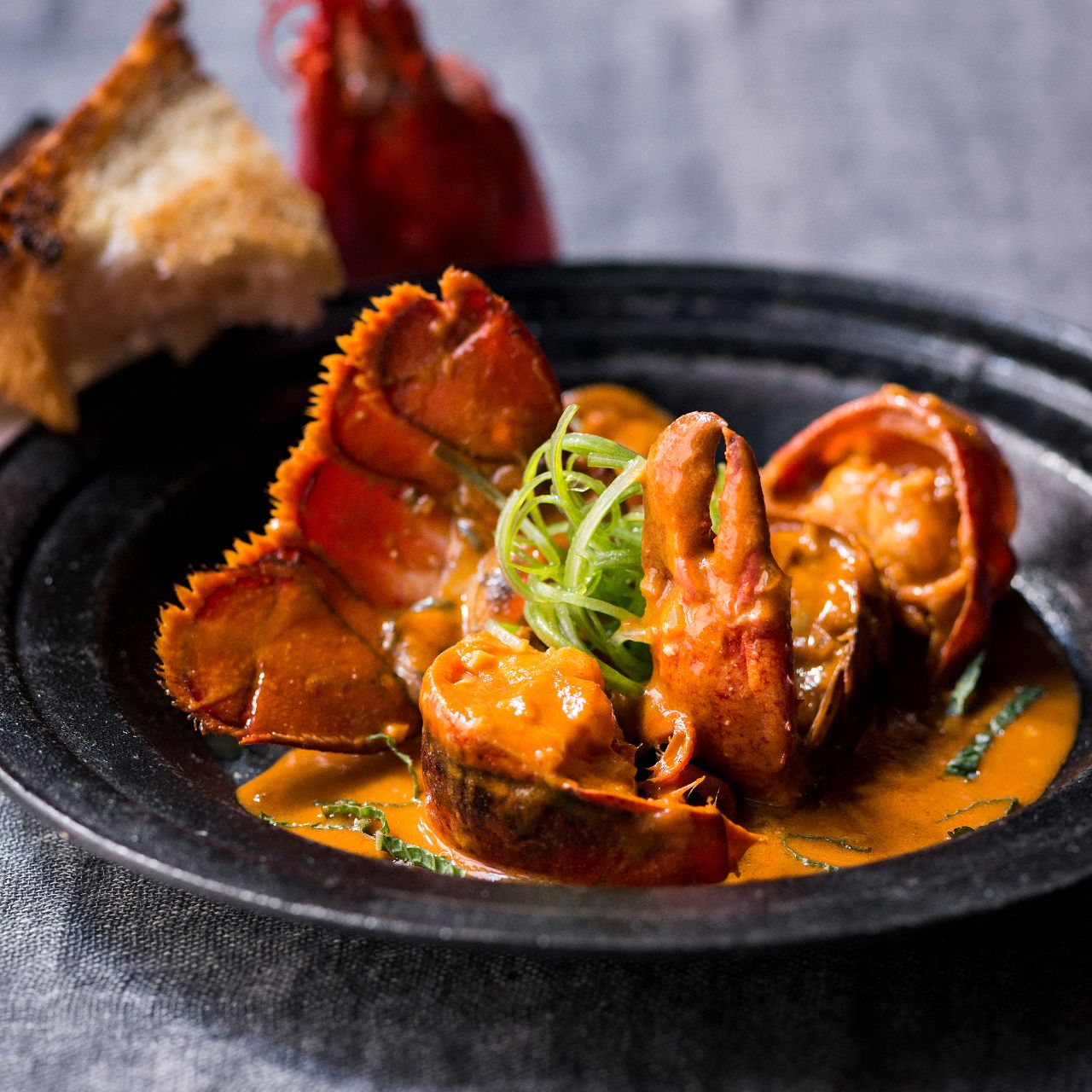 via Open Table
1. Restaurant Marc Forgione - As a visitor, you might not spend much time in Tribeca, but it's imperative you make it down here for this cozy, sexy, meal that will remain on your mind for months. You could say it's fancy or you could just say Forge is a magician when it comes to his familiar food that tastes like an adventure. I always choose seafood, and the Halibut en Cruote with cauliflower is my favorite from any restaurant.
Lets be real, there's a reason it's called Proposal Sauce, and the true answer is because so many women have popped their heads in the kitchen to ask chef to marry them after devouring it! They should've waited until they tasted the 10 Minute Chocolate Chip Cookies or S'mores dessert in the end 🙂 Also, try the sizzling Chicken Under a Brick and the Hiramasa with the tricky Sechuan Button, I bet you've never had that.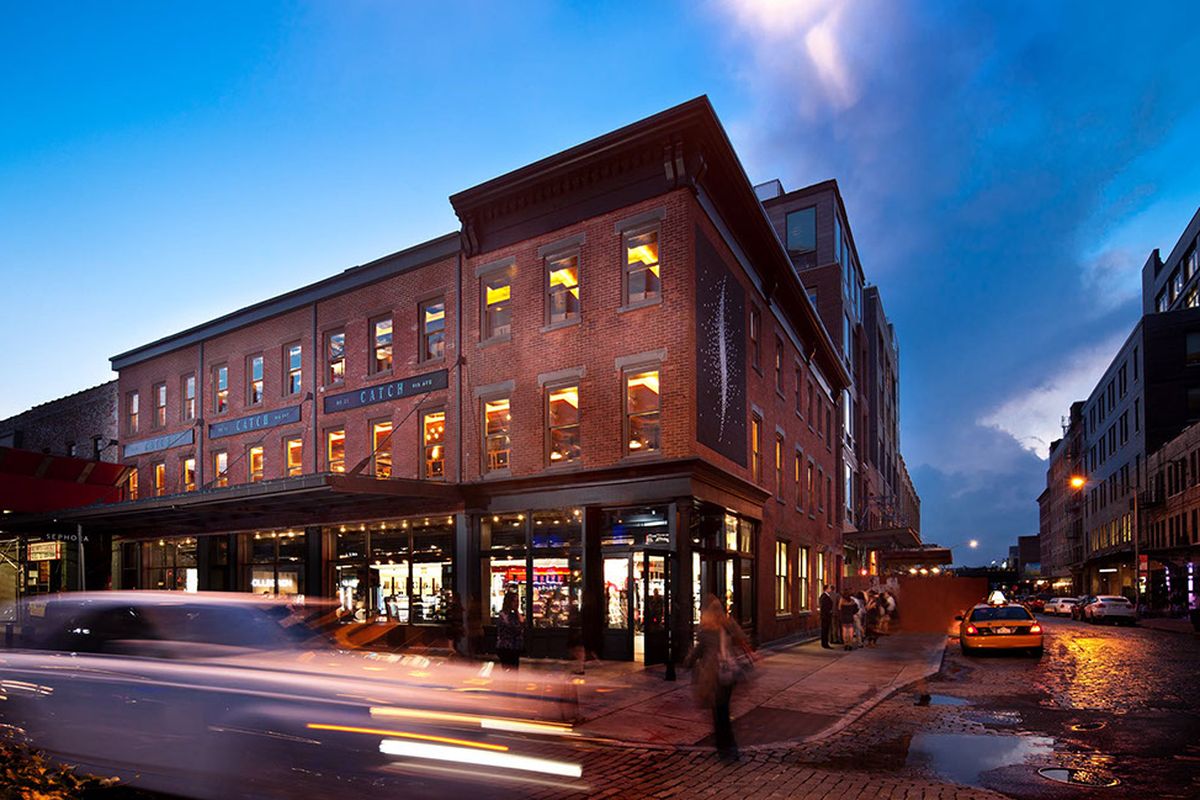 via CATCH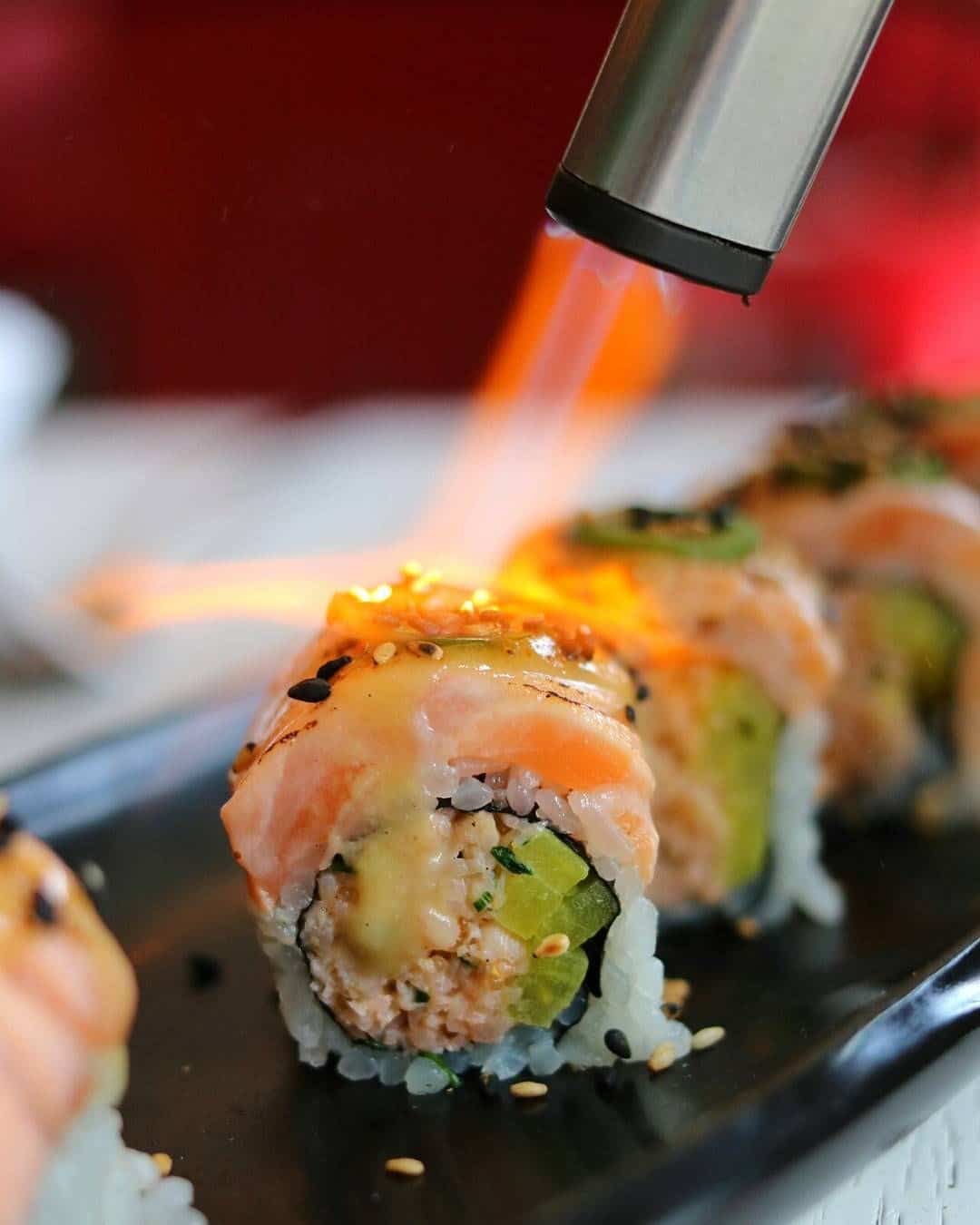 via Instagram
2. CATCH or Blue Ribbon Sushi - Sushi is a must in New York. Whether you grab the affordable and fresh options for a quick lunch to-go or want something higher-end, there are endless options. The city has very respectable sushi chefs and omakase's but I think the trendy experiences are more lively and thrilling. CATCH, located in the Meatpacking District is ideal for a ladies night on the town, bachelorette party, or a place to be seen. The tunes are bumping, celebrities flowing, and the dresses are out to impress. Get the Lobster Cantonese, Catch Roll, and save room for interactive desserts. For something still fun, try Blue Ribbon Sushi. Dive into the Sushi Sashimi Combination: the nigiri and sashimi pieces melt in your mouth.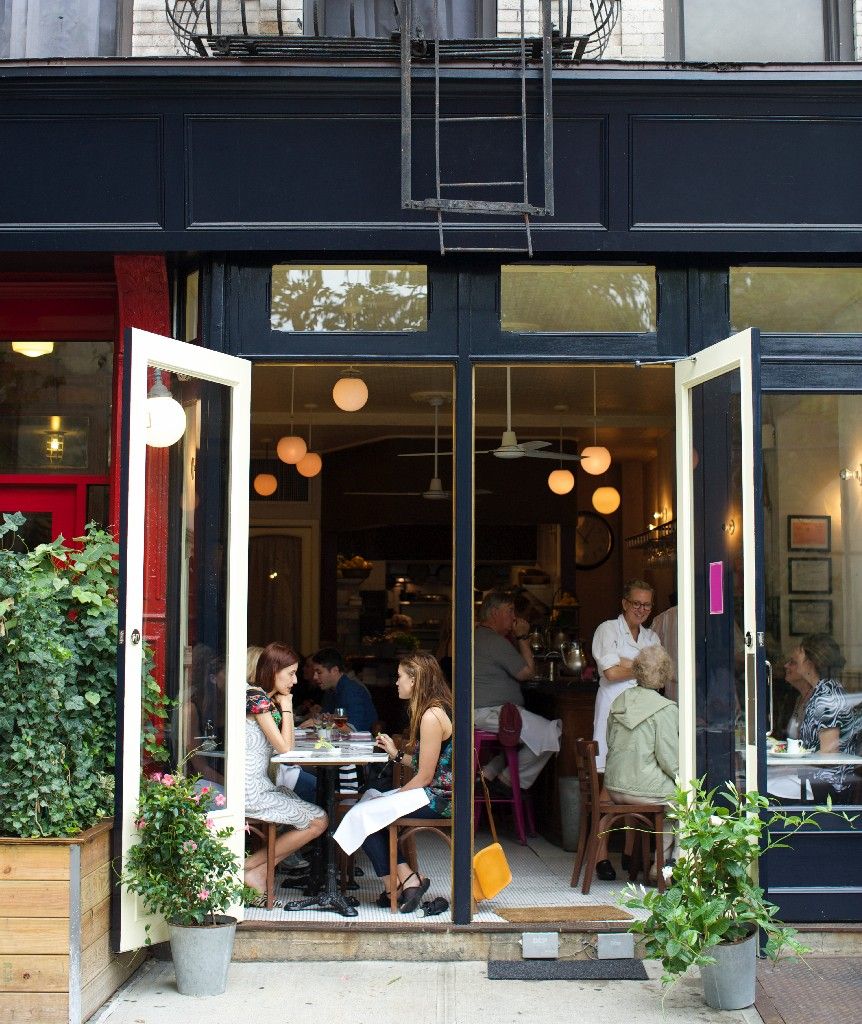 via Prune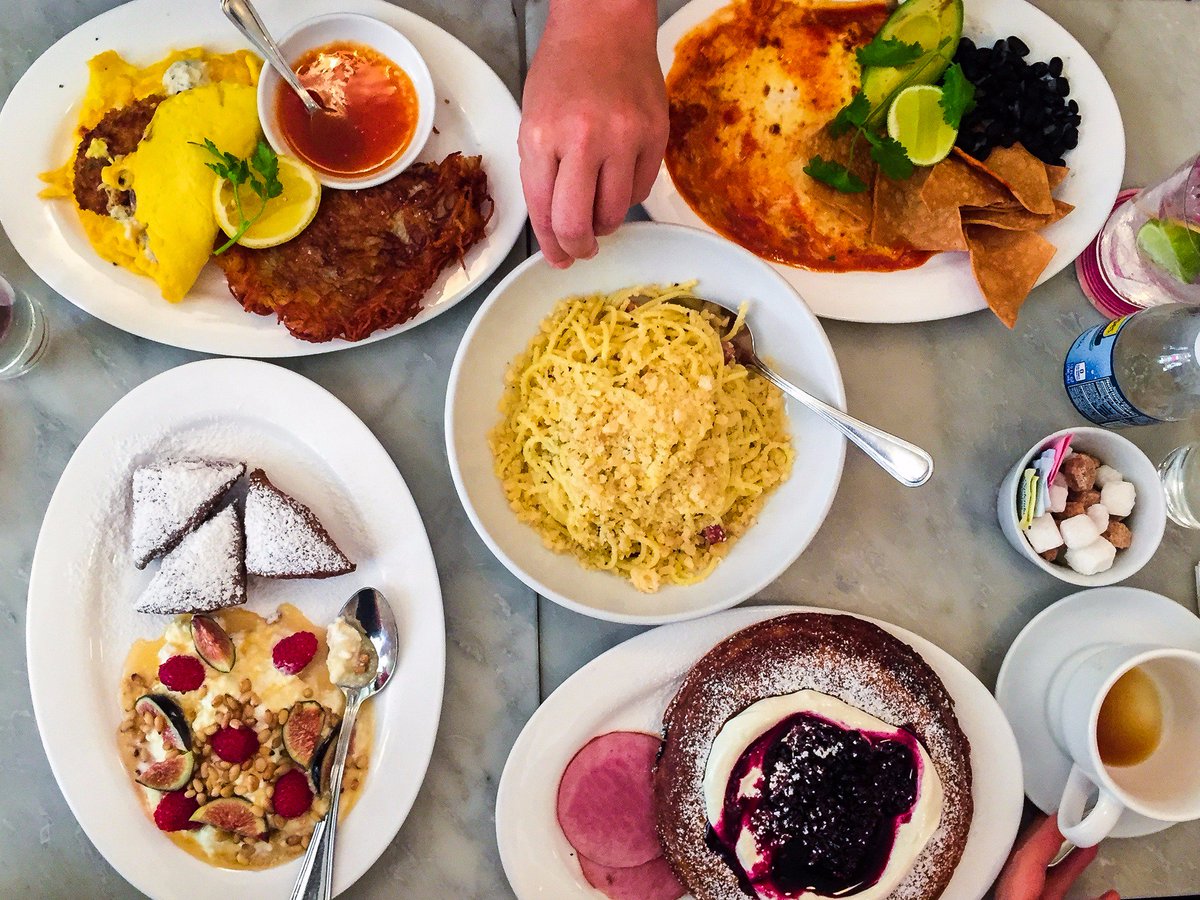 via Eater
3. Prune - This is a quintessential New York restaurant in the East Village. The pink chairs, handwritten menus, musty mirrors, tight tables give it personality. Chef Gabrielle Hamilton cooks from the soul using vegetables and ingredients that are in season and paying a lot of love with simple ingredients to create food you just want to eat! Go for the whole fish, creative vegetables, and wine. King is another newer restaurant on the west side that resembles this style of eating but a much smaller menu.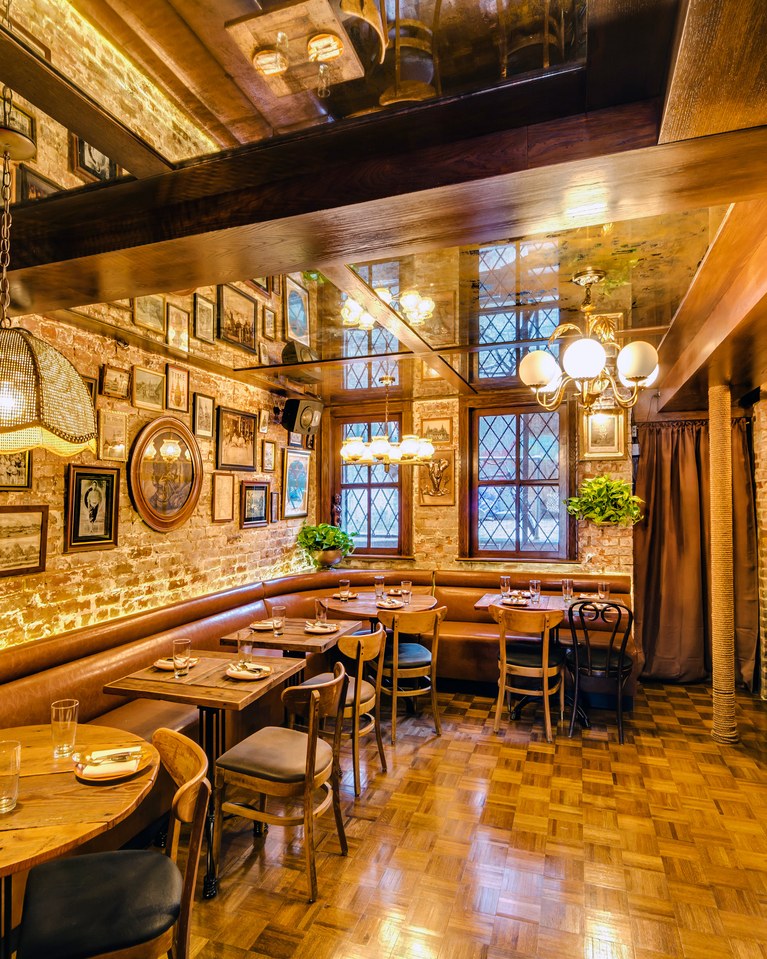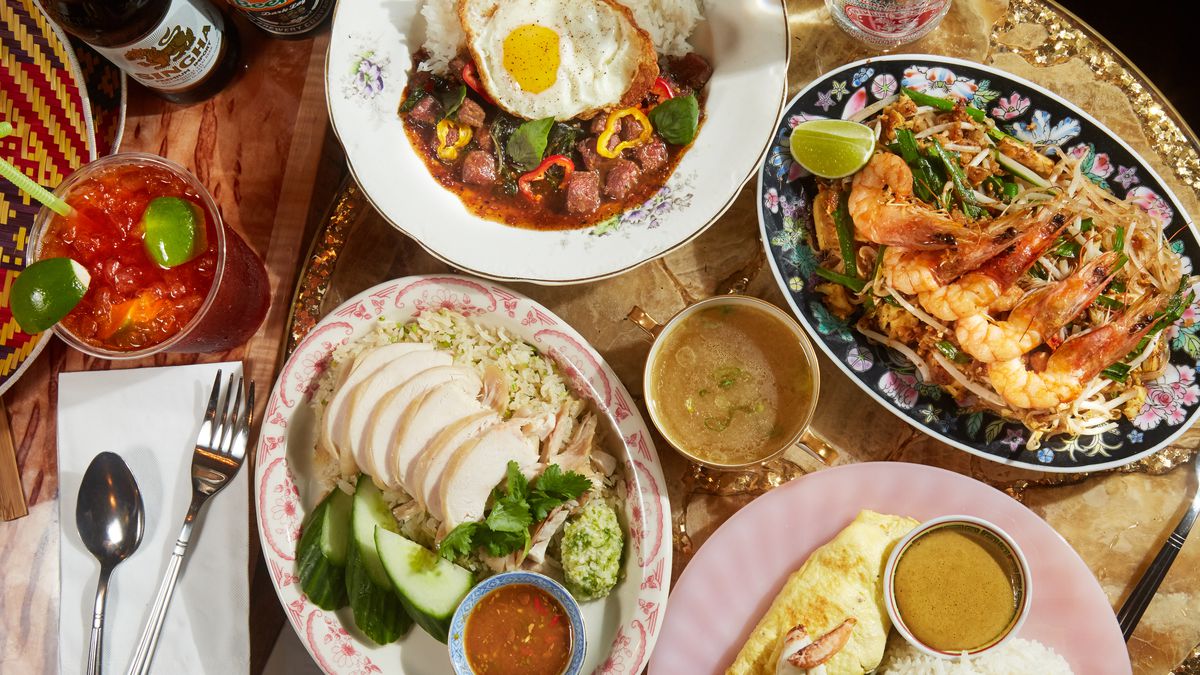 via Eater
4. Uncle Boons - I LOVE Thai food! This Nolita spot is ideal for groups wanting to eat well and simultaneously enjoy the dim lighting, wood panelling, scattered art and frames, and jungle like decor. I owe this restaurant for turning me into a curry lover instead of fearer! My favorite dishes are Mee Krob with Crispy Cauliflower, Khao Soi, Massaman Neuh with Boneless Beef Rib, and Rotisserie Chicken. They have family-style menus starting at $60 per person for large groups.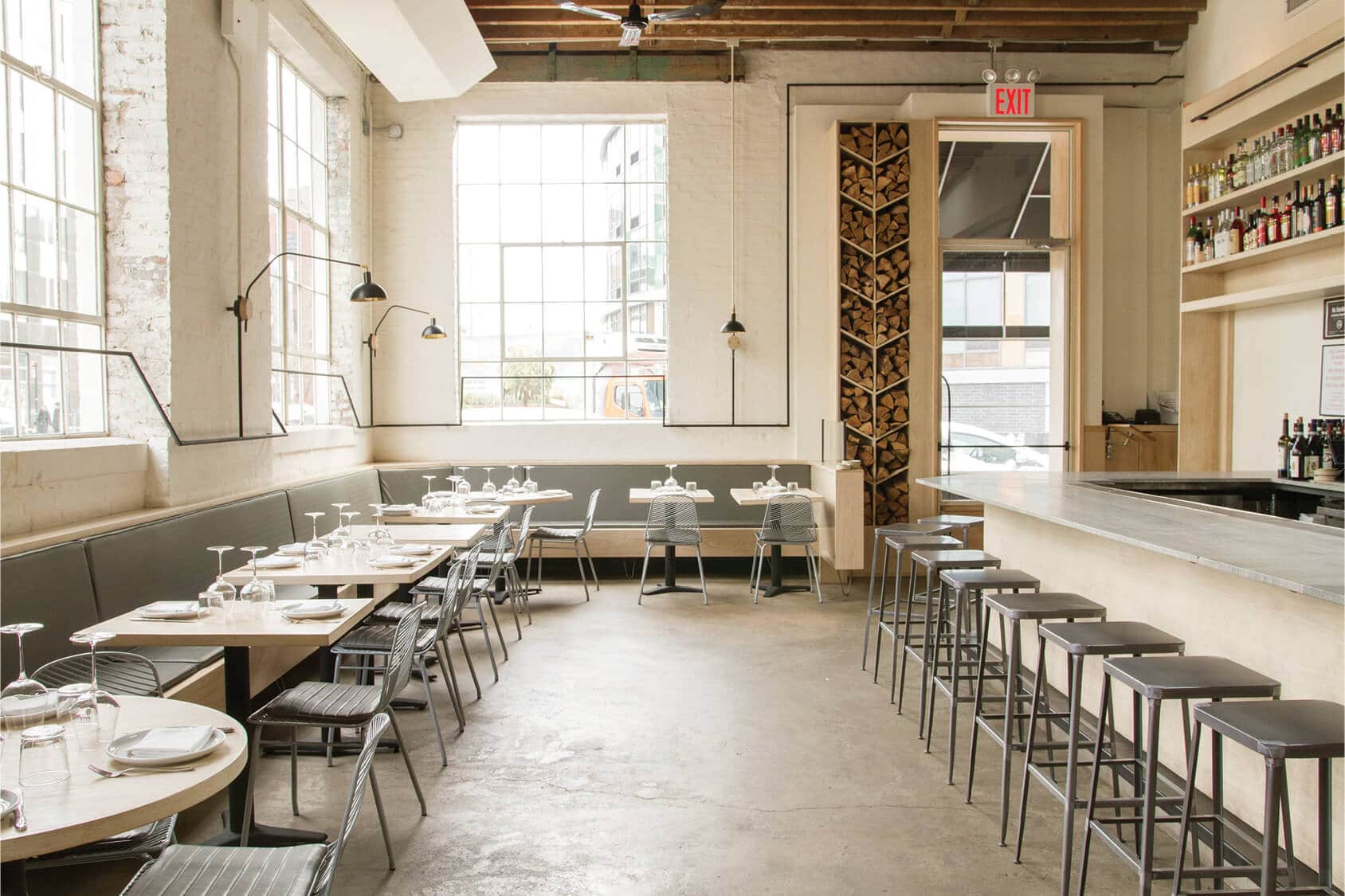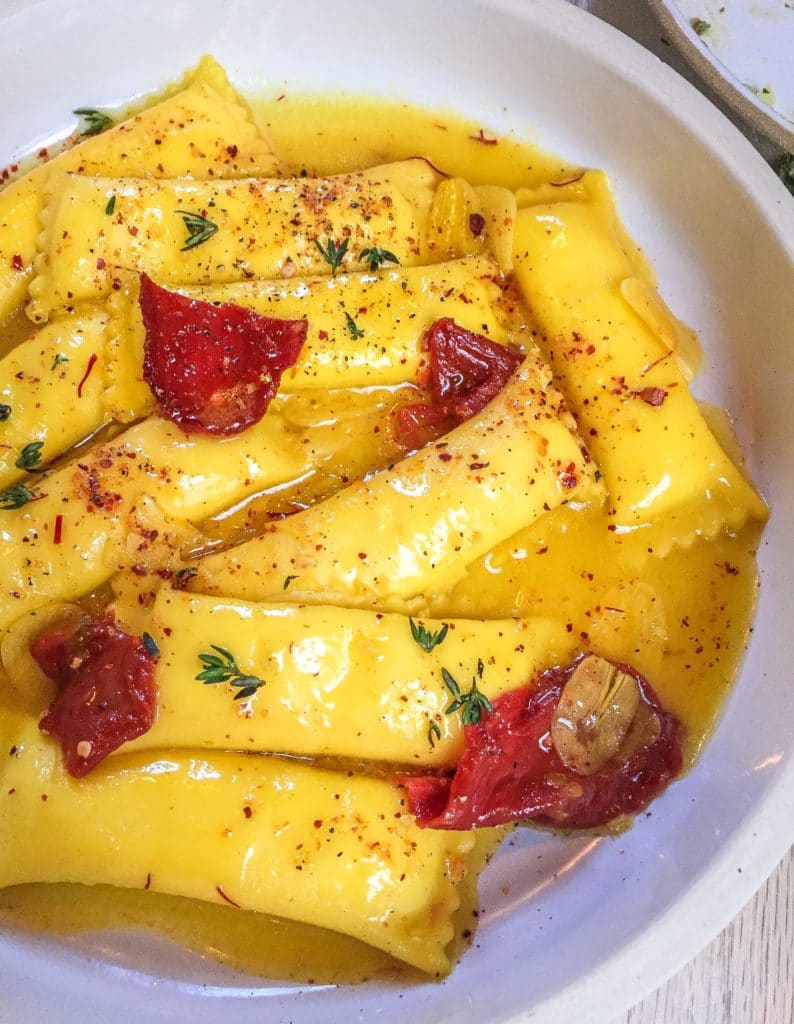 via Bun Boy Eats NYC
5. Lilia The reason to venture to Williamsburg is for Lilia! The natural lighting and airy space is relaxing and luxurious at the same time. The wood-fired Italian fare and homemade pasta is lighter than most yet still packed with flavor. Try Grilled Blowfish Tails, Lemon Spaghetti, Sheeps Milk Cheese Filled Agnoloti, and don't miss gelato. Hey, if you're lucky like me, your dining neighbors may share some of their dishes with you because everything just looks SO delectable.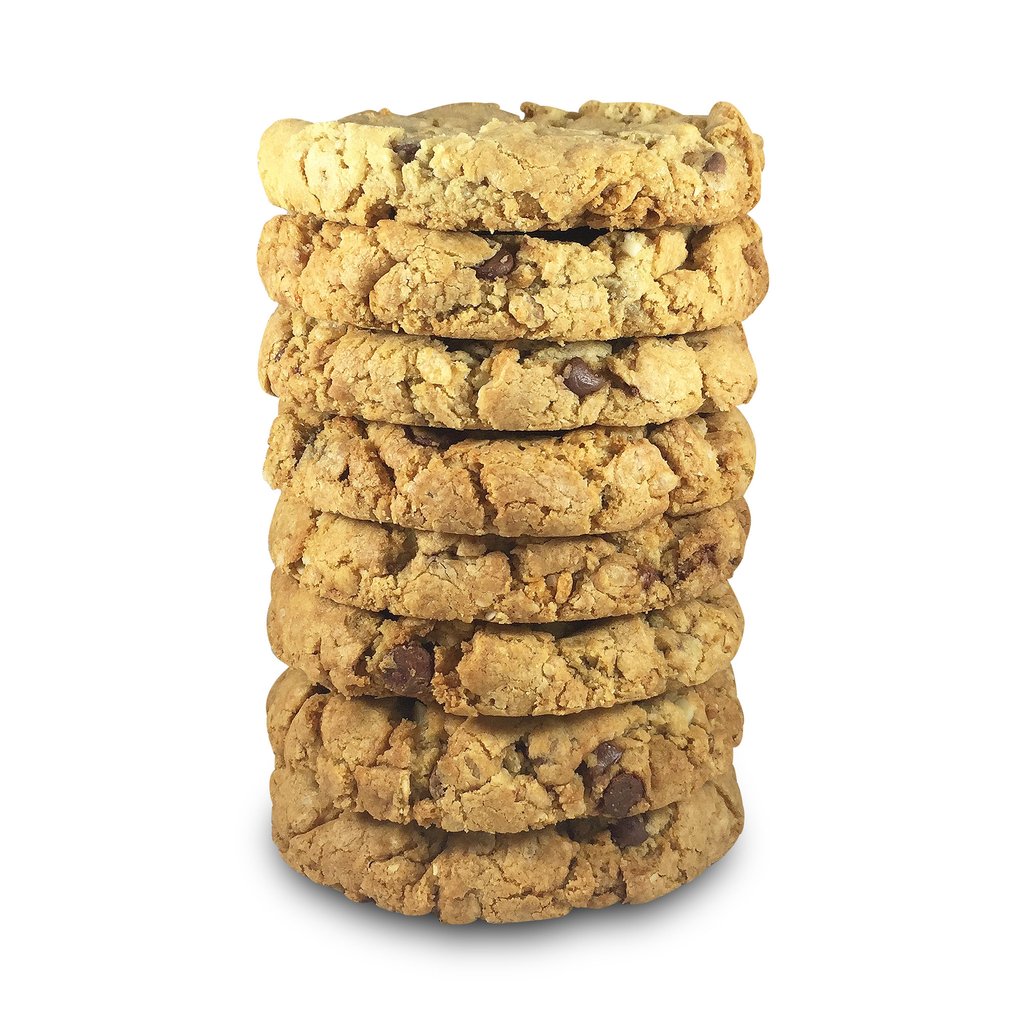 via City Cakes
!!!!BONUS ROUND!!!
6. City Cakes: I can't talk about New York without my favorite Chocolate Chip Cookie. I spent 8 years living in this adventurous city and tried a new cookie, bakery or dessert at least once a day. This subterranean bakery which is maybe 200-square-feet, is my all time favorite! They are half-pound cookies filled with the best quality chocolate, a little crispy on the outside, perfectly gooey on the inside, and sure to make you smile—and full!
Best Restaurants In New York City - New And Noteworthy
Kochi.  After stretches at luxury locales Per Se, Le Bernardin, and the beloved but recently shuttered Neta, chef Sungchul Shim's first solo spot offers a more accessible opportunity to sample his excellent takes on Korean royal court cuisine.
Relaxed elegance in an understated, intimate space that feels cozy rather than crowded. Yes, all that's a euphemism for small, so keep your party to a minimum and book Kochi for friend dates, date dates, and solo splurges at the bar!
Happy Hours In New York
New York City also has a variety of cheap eats, happy hours, and food deals that make it easy to eat in NYC on a budget. However, as a visitor, it's often hard to know where to find those holes-in-the-wall and markets. This is definitely a place where you need to be in the know for a lot of this deals. Check out this handy Happy Hour Guide for some great deals.
Top Tips For Best Restaurants In New York
If you are after a cozy sexy meal, head for Restaurant Marc Forgione for a gorgeous setting and seductive ambiance.
After more of a party vibe? Grab some fresh and delicious susi at Catch
Looking for a quintessential New York restaurant experience? You can't go wrong with Prune.
For some of the city's best Thai, you have to try Uncle Booms!
Check Out These Other Great Restaurant Guides
5 Best Restaurants In Vancouver
Enjoy reading about the Best Restaurants in New York City? For more of the best places to eat, see more in the series here. For more of Alex, follow her adventures on Instagram or on www.chekmarkeats.com.
Have you tried any of these restaurants? Got any faves you'd like to share? I'd love to hear from you in the comments below!