As experts continue to tell us to prepare for a long, hard winter, what I'm is, "Make sure your wardrobe is on point." I kid, I kid. It can all feel so big and daunting and long, though, that it's nice to have a few things still in your control, one of them being a super stocked selection of cozy and casual attire. Anthropologie is having a 40% off ALL CLOTHING sale. Yes, you read that correctly. ALL CLOTHING. This is not a drill, this is the best sale of the season. (Sorry not sorry, I love superlatives.) If you're in the market for something, here are the pieces I'm loving from the Anthropologie Sale...
AGOLDE Wilder Ultra High-Rise Straight Ankle Jeans - I don't own this particular style but love the pair of AGOLDE jeans I do have. I have a stylist friend who swears by the Wilder.
Grayson The Hero Buttondown - This is my favorite white shirt of all time. If you don't have one in your closet that you love, this white shirt is a must!
Sundry Vera Scrunchie Lounge Set - I love that this sweatsuit set is on the lighter weight side. It's perfect for Friday movie night now or running errands in the spring. Also, it comes in 5 colors and they're all pretty dreamy. (I'm partial to this one, though!)
Mazie Pleated Midi Skirt - This skirt reminds me so much of the Jenni Kayne one that I have and wear on repeat.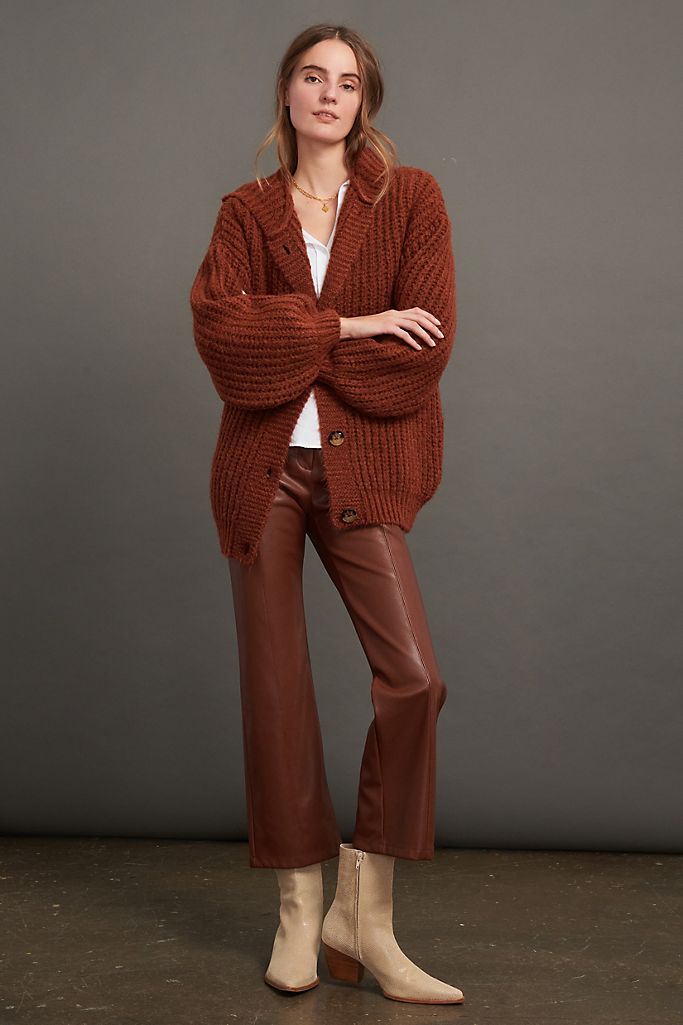 Naomi Hooded Cardigan - This color stopped me in my tracks. It's cozy for around the house, but easy to dress up with a bodysuit, denim and good boots or mules.
Brenna Cozy Lounge Set - The waffle texture, the color... this is such a good set!
Farm Rio Larsa Mock Neck Mini Dress - I have adored this brand for years now. All of their prints feel really energetic and vibrant. This mini dress would be perfect for Christmas Day or that post-Covid trip you're already planning to Spain next fall.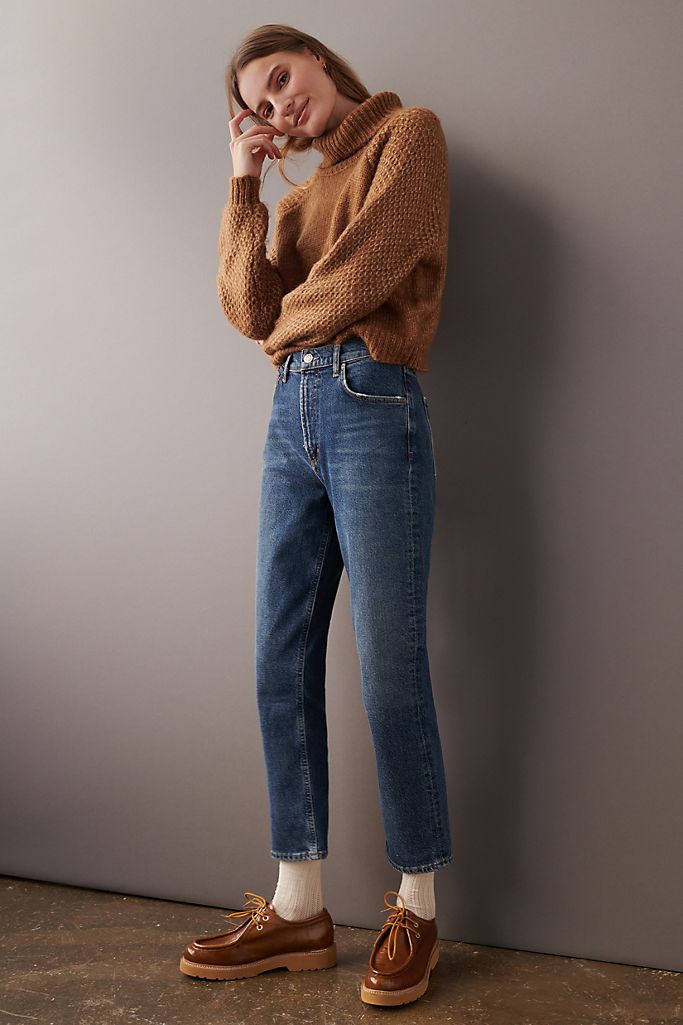 AG The Mari High-Rise Straight Jean - I love this style and this wash. Often times it feels like jeans are either really light or really over-dyed these days and this is a really cool and chic middle ground.
Tori Lounge Set - My size is sold out in this, sadly. Have you ever seen a chicer lounge set? And again with this dreamy color.
Sera Ruffled Blouse - I love this floral. It's an easy print to wear year-round. It would be so cute in the spring with cut-off denim shorts. (Here's the matching skirt.)
Camilla Knit Joggers - The coziest cotton joggers that, thanks to the 40% off sale, are now a total steal.
Lenora Tiered Maxi Skirt - Very into this skirt and this silhouetted color combination.