Today is our last day in China!  We took the train early this morning back to Beijing and are touring Tianemmen Square and the Forbidden City before catching our flight back to sunny California.  Not that there has been a shortage of sun here.  The heat wave we had in LA right before we left had us nice and acclimated for the warm weather-- plus it gave me an excuse to buy even more summer dresses like this red number from Topshop!
Are you into prints?  They have been a big trend for the past year and are going to continue into the fall-- so many gorgeous prints in the fall collections!  I fell in love with this vintage-inspired foral number.  Now if only it would stay summer forever!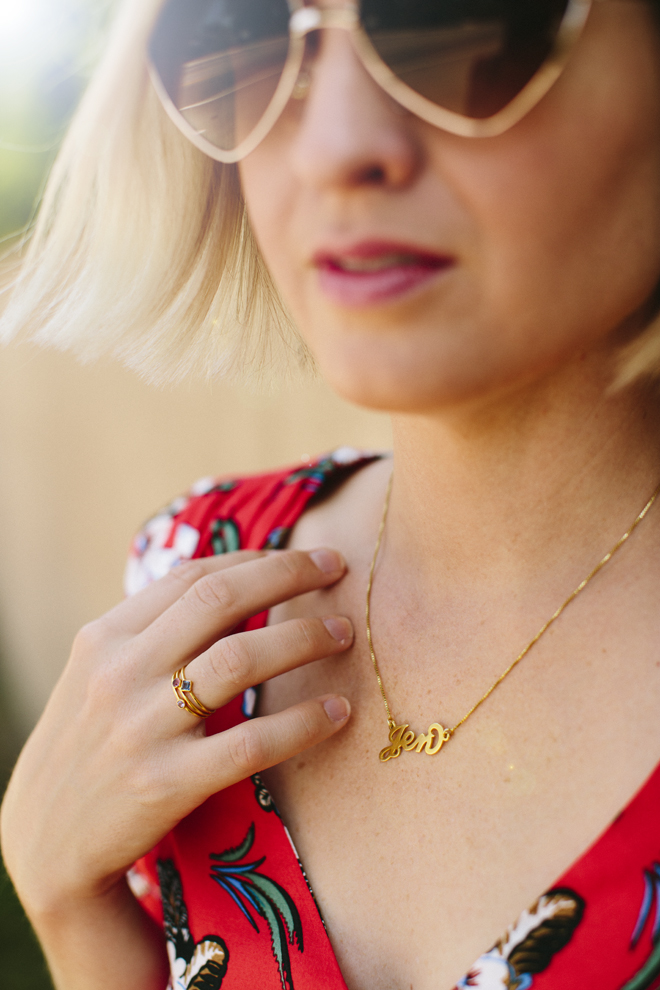 With busy patterns, I like to keep the accessories minimal.  It's all about balance.  I have had a thing for these gold name necklaces since Carrie Bradshaw donned one walking down Madison Avenue in her Manolos.  This one was handmade for me by Sarah of Swirl Design Studios.  The rings are by Julie Vos.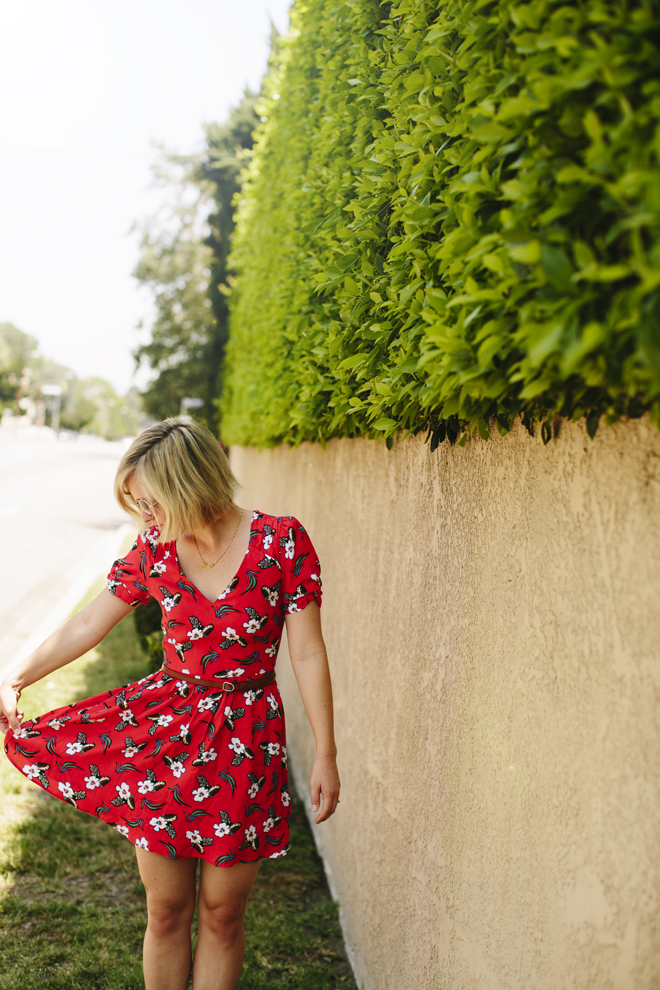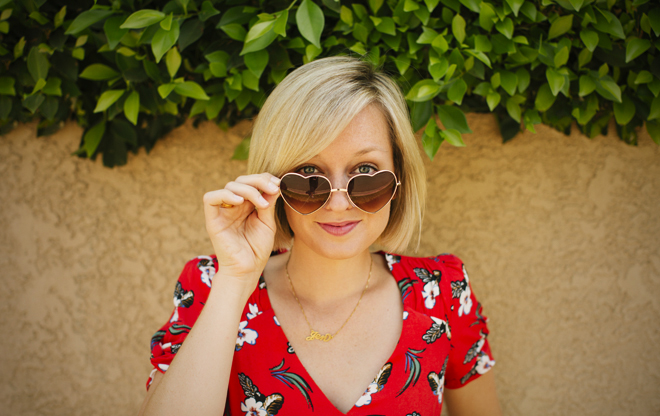 It has been an incredible, once-in-a-lifetime trip, but I am excited to be home tomorrow night, sleeping in my own bed.  Do you like long trips or do you find yourself ready to get home?  I think 10 days away is my max...
Dress, Topshop (similar) / Shoes, Gap (last season, similar here and here) / Sunglasses, Nordstrom / Belt, Boden
Photography by Aaron Pinkston