Back when I was styling in LA, I used to have two reoccurring work dreams.  The first was that I was stuck in a hotel elevator with all of the talent's clothes going up to the talent's hotel room and couldn't get out. I was late and no one knew where I was and said talent couldn't get dressed.  (For the record, my heart is palpitating now just thinking about it again!)  The second was that I was dressing the talent in a wide leg pair of Lanvin palazzo pants that had one crimson leg and one navy blue.  This was while Alber Elbaz was at Lanvin and to my recollection no such pair of palazzo pants of this nature ever existed in real life.  Oh and here's the twist: the conundrum of this dream was not in the fact that I was dressing someone in palazzo pants that had one crimson red leg and one navy blue, but whether I should pair the coordinating navy blue sweater or crimson sweater with the ensemble. Can you even imagine?!  It's been some time since I have had either one of these dreams, but I can't wear wide leg pants now without the most distinct vision of these very distinct pants from my imagination.
Did you know that palazzo pants first became a trend in the 1960's? During that time, some high end establishments resisted modern fashion trends by refusing to serve women wearing pants, which were considered inappropriate by some.  To circumvent the issue, some women began wearing palazzo trousers as evening wear.  So basically they're feminist pants.  While I was writing this I remembered hearing a woman one time say, "It's not like I'm a feminist or anything...". It stopped me in my tracks. A feminist, for the record, literally just means that you believe in equal rights for both men and women.  We should all be feminists, right?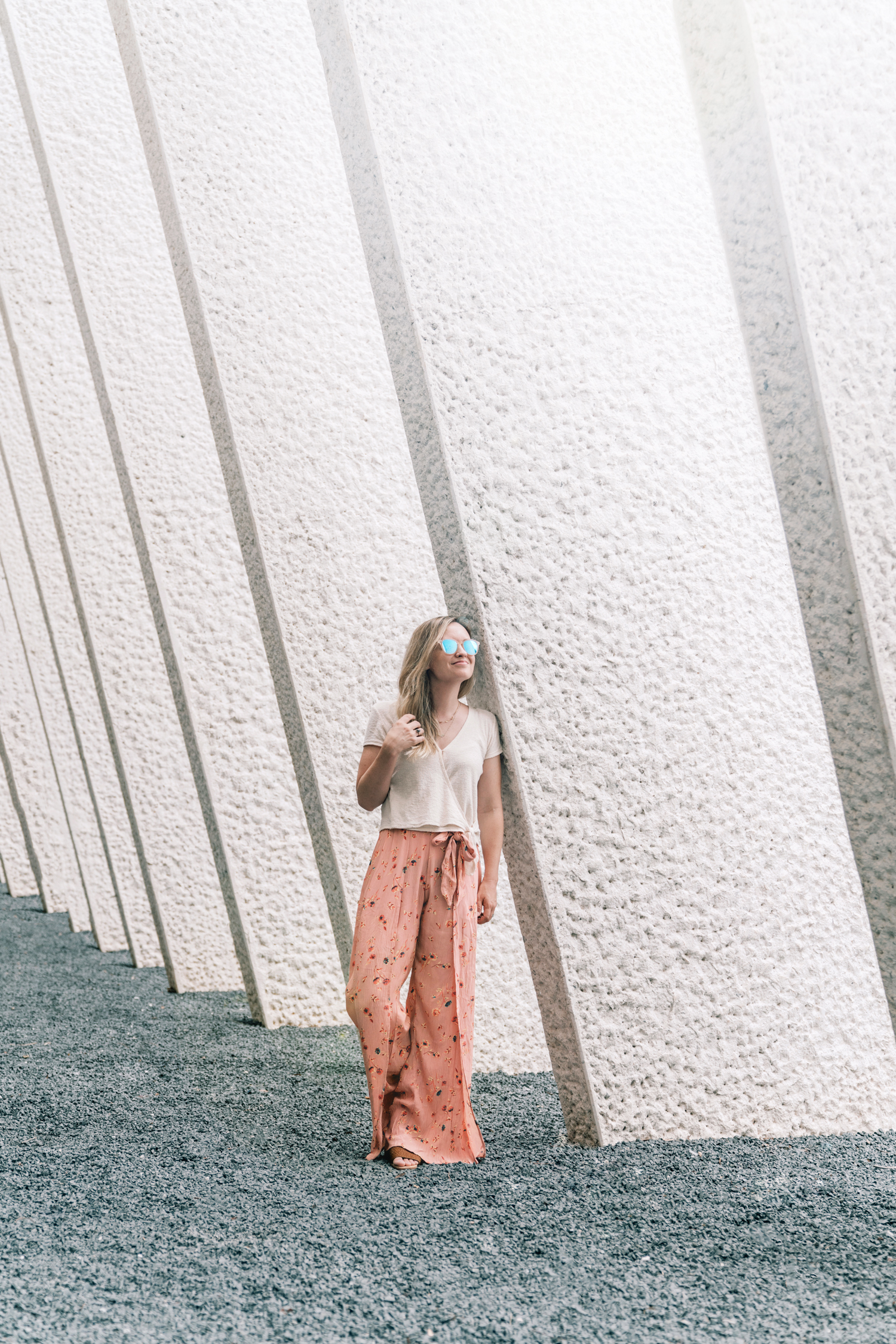 These pants are by Faithfull The Brand, a relatively new brand and I don't think there is a piece they make that I wouldn't wear. The same fabric is available in this dress and this dress reminds me of Pretty Woman.  I may or may not have just purchased this skirt.
The shoes are Huma Blanco which are made in Peru, but based locally here in Austin.  I have a serious tan mule collection going on in my closet, but I don't even care. They're just all I want to wear right now.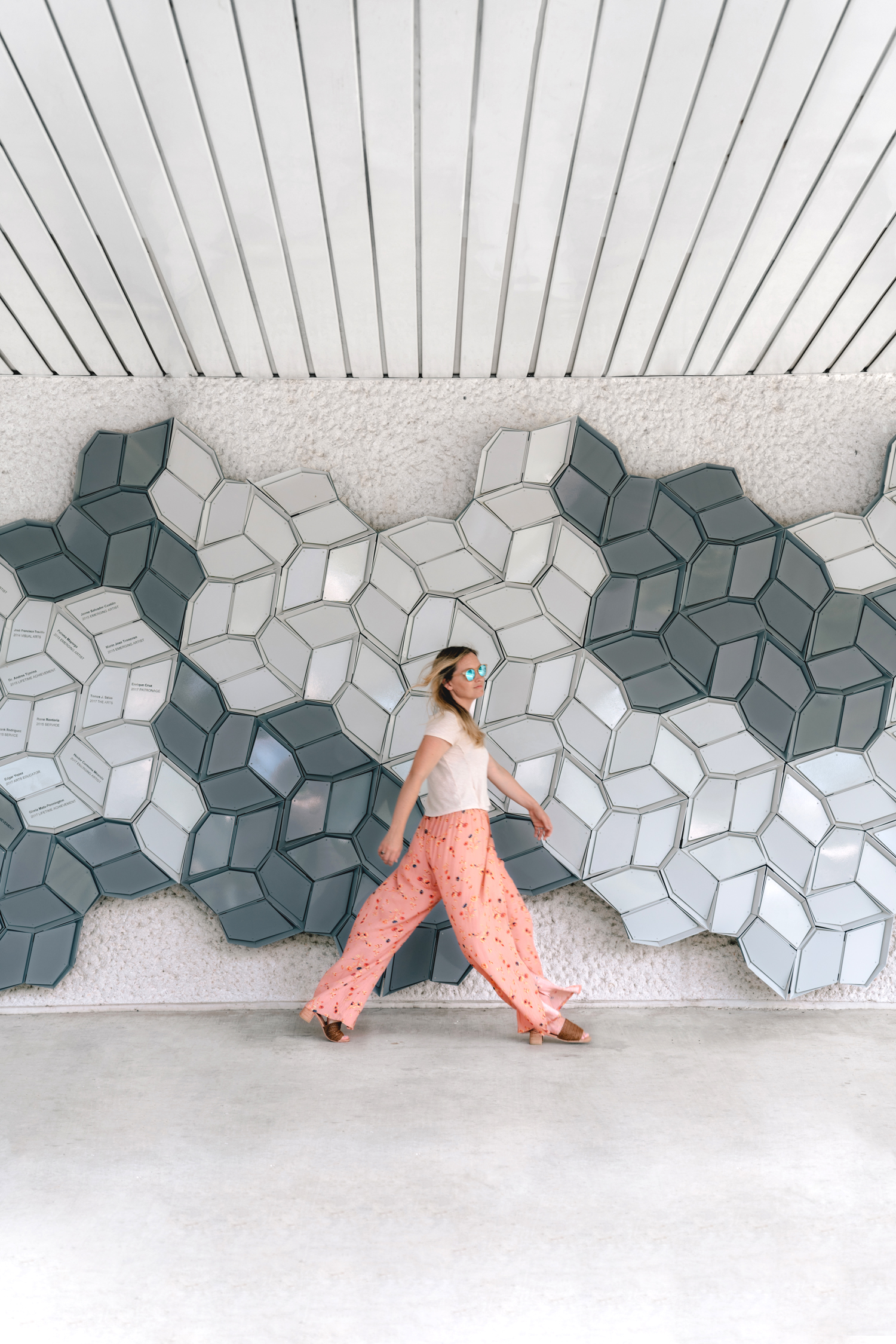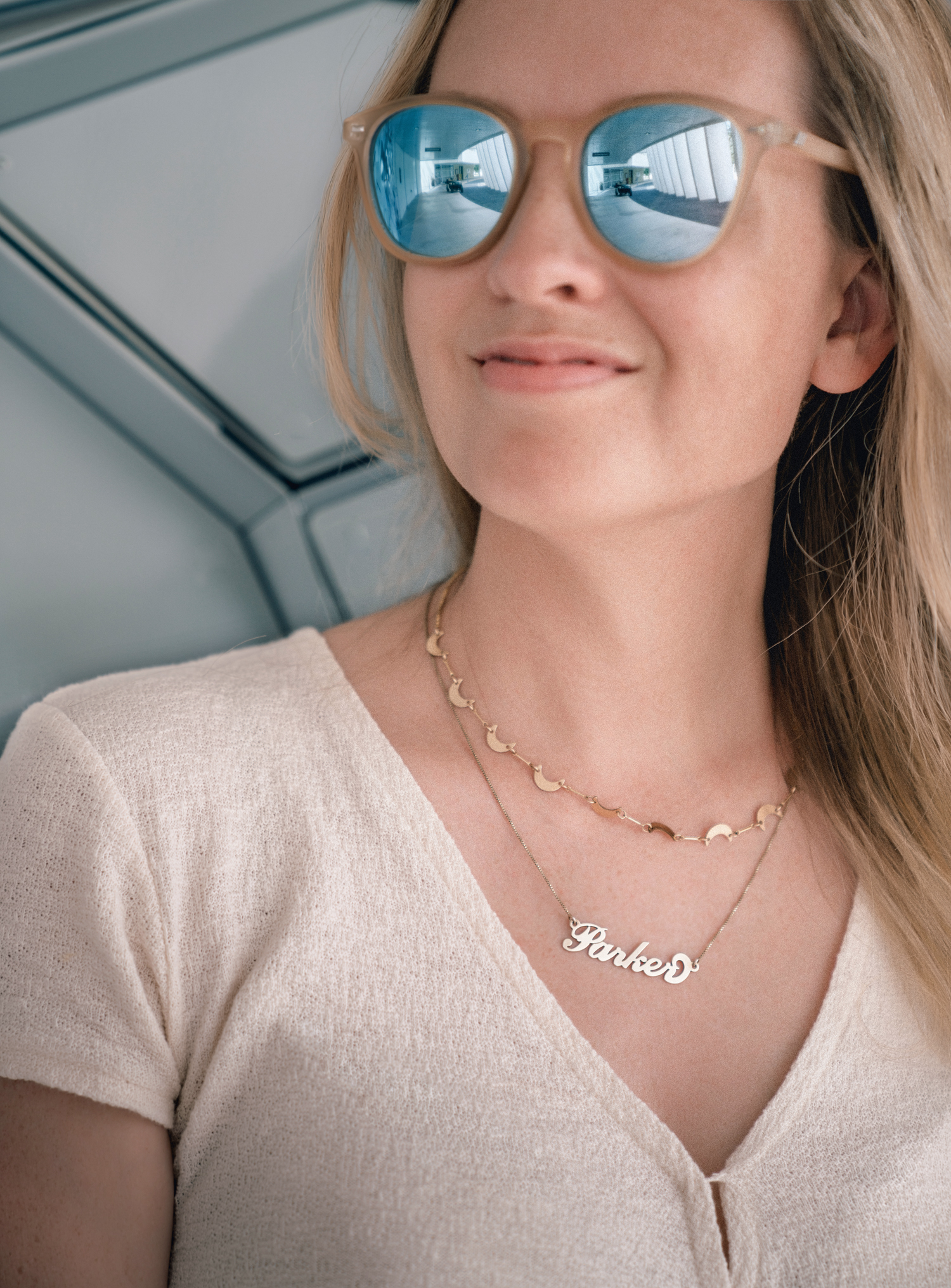 I know I've mentioned this, but Aaron is on hiatus for the summer so we have been going on day dates around Austin.  Some spots have been old favorites, but this was actually both of our first time visiting the Mexican American Cultural Center here in Austin.  I highly recommend it!  The architecture is really beautiful and thought provoking.  There are two different exhibits going on at any one time and the works are actually for sale and quite reasonably priced.
pants, Faithfull The Brand || Top, Madewell || Shoes, Huma Blanco || Sunnies, Raen
Photography by Aaron Pinkston