06/19/2018
(Editor's Note: This is a series that we originally started in 2011! Can you even believe?! Seven years later, I thought it would be fun to resurrect it from the archives and ask some of my favorite women to share about their own personal style, how it fits into their life, and why it's important. This is the first post in this continued series. Is there someone else out there that you would like to hear from? Nominate them below in the comments!)
If there's one thing you need to know about Liz Stanley, it's that no one creates more thoughtfully considered content than she does.  She recently moved to Oakland from San Fransisco with her family and is the editor of SayYes.com and mother to three kiddos.  We first met at Alt a few years ago and I was in awe of how she could instantly take a conversation from casual chatter to meaningful and insightful.  There's no pretense about her.  She's warm and genuine and funny and smart and I hope that some day you, too, get the chance to meet her in person, (but in the meantime I think you'll enjoy falling down the rabbit hole of Say Yes!)  She wears many hats and wears them well, which brings me to her great style…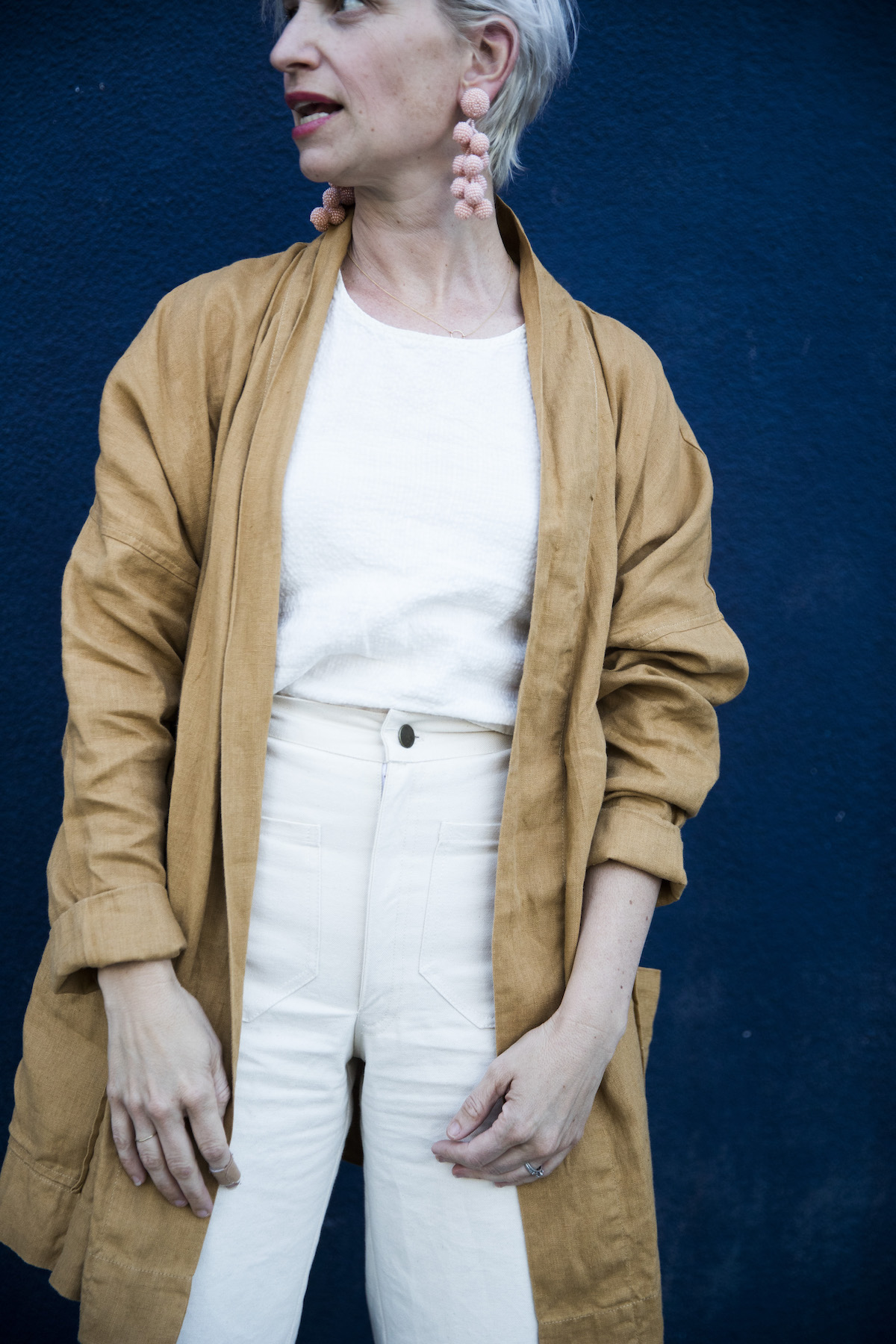 Jen: How did you start doing what you do now?
Liz Stanley: I've been publishing at SayYes for over a decade now, which is kind of insane to think about! It's evolved slowly over the years as my life interests have changed. It started as a hobby, and has now evolved to a full time job with a team of women helping produce content and curate ideas. I've been through alllll the blogging fads and phases from ad 'buttons' and link exchanges, to ad networks and pinterest as king, to instagram stories and influencer marketing.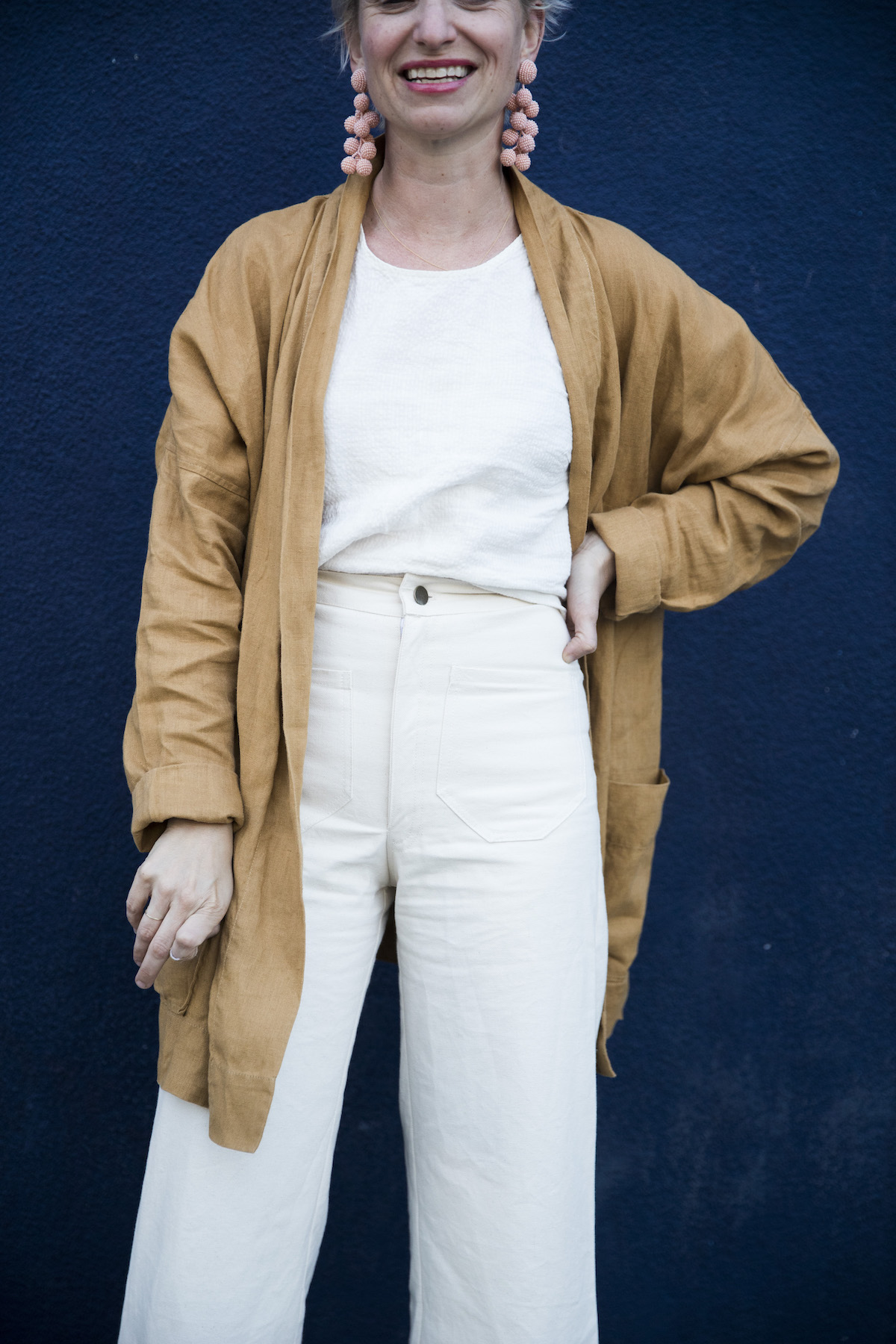 How would you describe your personal style?
Boho Nor Cal 70s vibe. Mostly neturals and blues. Also I have an obsession with summer clothing!
Did it take you awhile to hone in on your personal style?
I think my move to Northern California 9 years ago really began to define my style as I realized how much I was digging that boho feel and look. It's changed a lot from grunge to preppy and more boho over the years.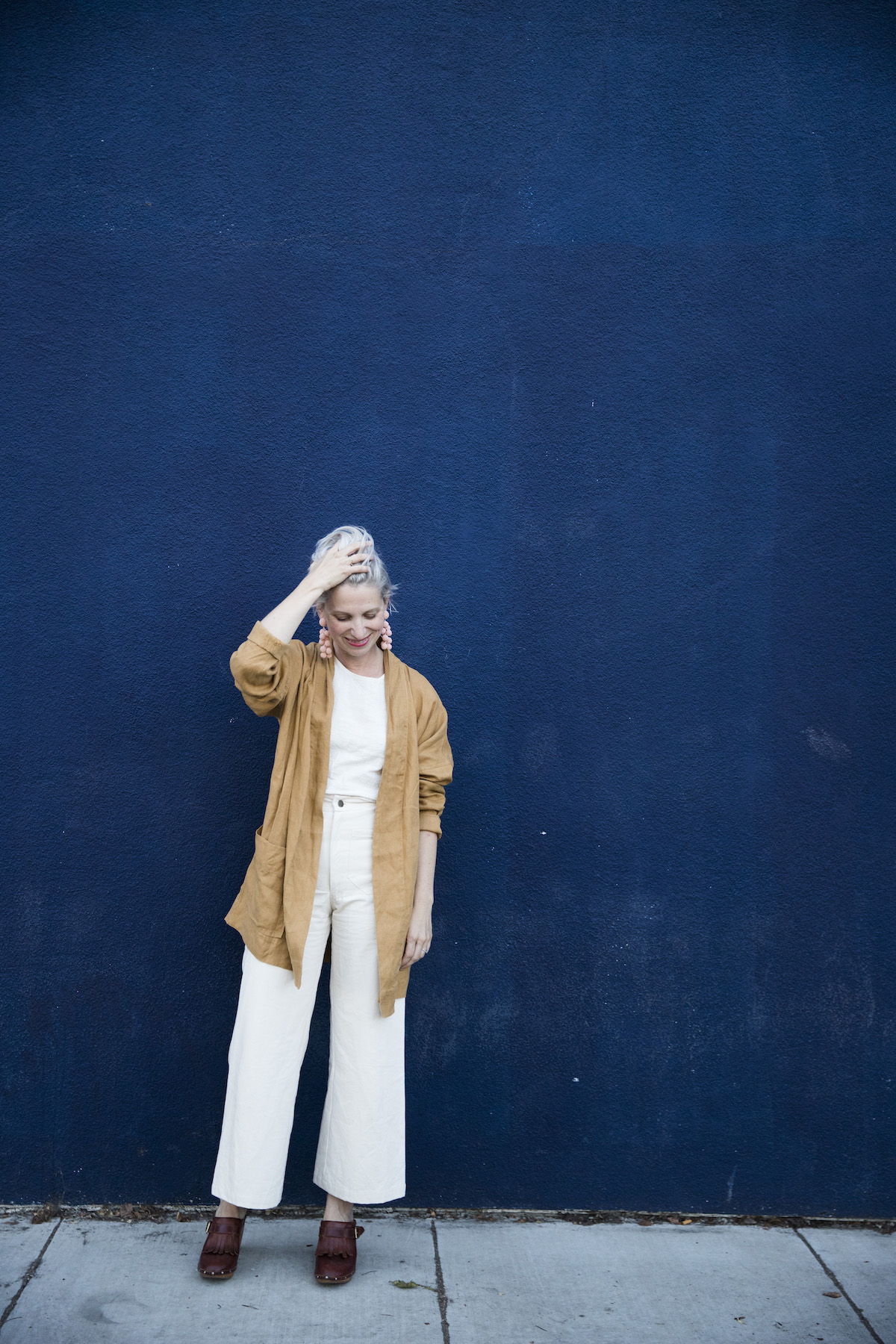 What's your biggest challenge with getting dressed? How do you overcome it?
I'm too much of a spontaneous shopper and bargain hunter so I have pieces that were purchased and don't really fit with anything, or replace something I already loved or generally aren't belonging in my closet. I just can't pass up a great DEAL! Definitely comes from growing up thrift store shopping with my mom and sisters. The best past time! I've been trying to work with a wardrobe organizer lately to really thoughtfully clean out my closet. Also, maybe this sounds weird but I really want to take tiny little polaroids of my favorite outfits and tape them to the inside of my closet door so I don't have those moments in the morning when I can't remember one outfit to wear.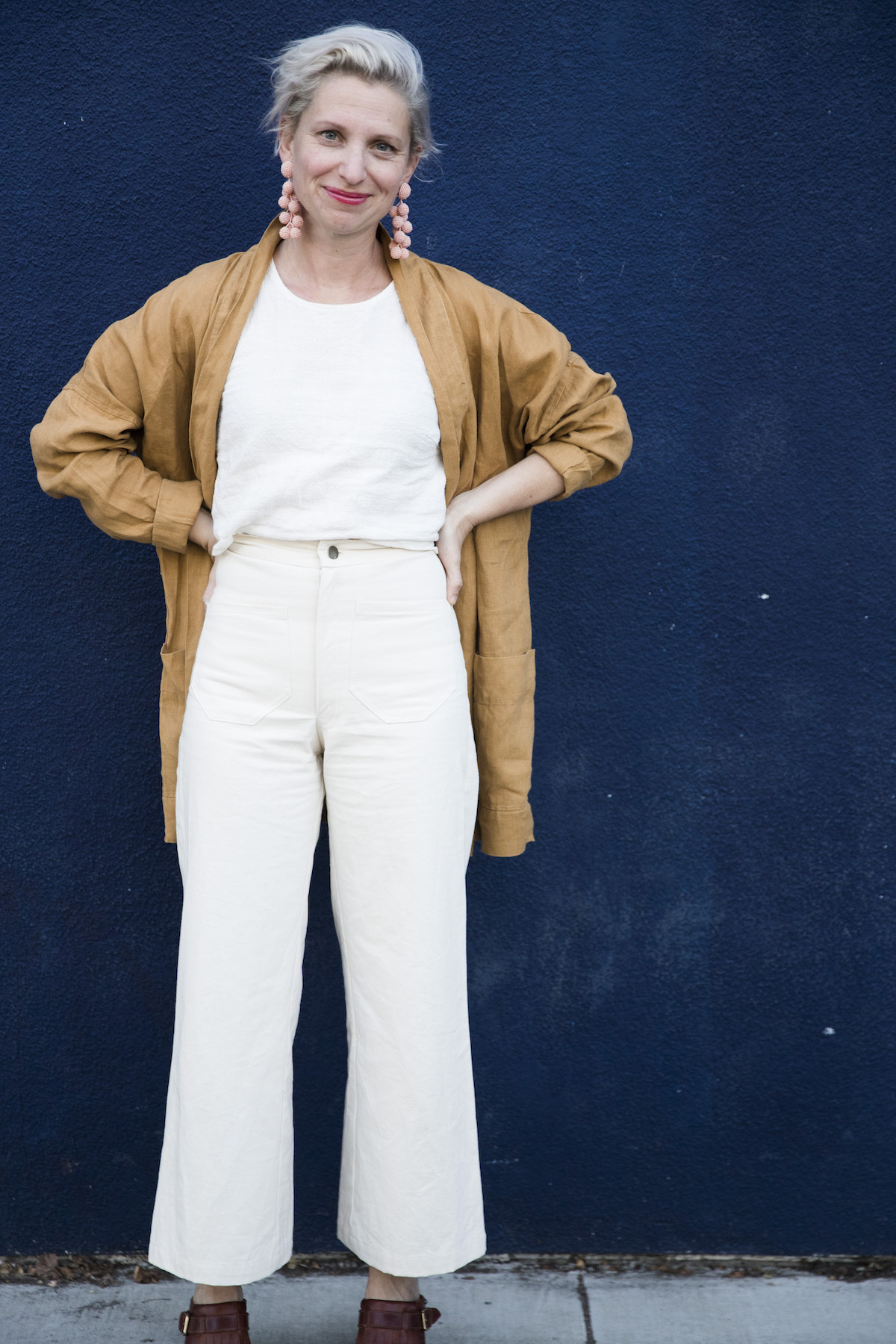 How do you approach adding clothes to your current wardrobe?
If I'm wearing a piece I love and I've thought at least three times that I can't find the right shirt/pant/shoe to go with it, it's a good sign I've got a hole in my closet I need to fill. I try to take mental notes of those moments and then shop carefully to fill that hole. I mean, this would be an IDEAL situation. When I've really my shopping under control!
Where are your favorite places to shop for clothing?
I love vintage and consignment stores, when I have that time to look (I've graduated a bit from my thrift store days). I love Wasteland in SF and LA, I also love little curated shops like Barnaby Jack, beautiful linen like First Rite, and fun pieces like Ban.do and Mille. I'm a huge sucker for Jesse Kamm sailor pants.
Why is personal style important?
Being a mother to young children is pretty intense, and it can be easy to give give give all the time (which I think many of our own mothers did). For me at least, it really starts to suck the life out of me! Personal style is a way for me to own who I am without any apologies or explanations, and show myself and my children and my world that I'm also important to me. I recently bought an old white 86 BMW- it's amazing, I'm obsessed with it- and when my sister accused me of having a mid-30s crisis I told her, "I just want to look the way I feel inside, is that too much to ask??". HA! She still rolled her eyes (what are sisters for??), but I'm not apologizing for being me!