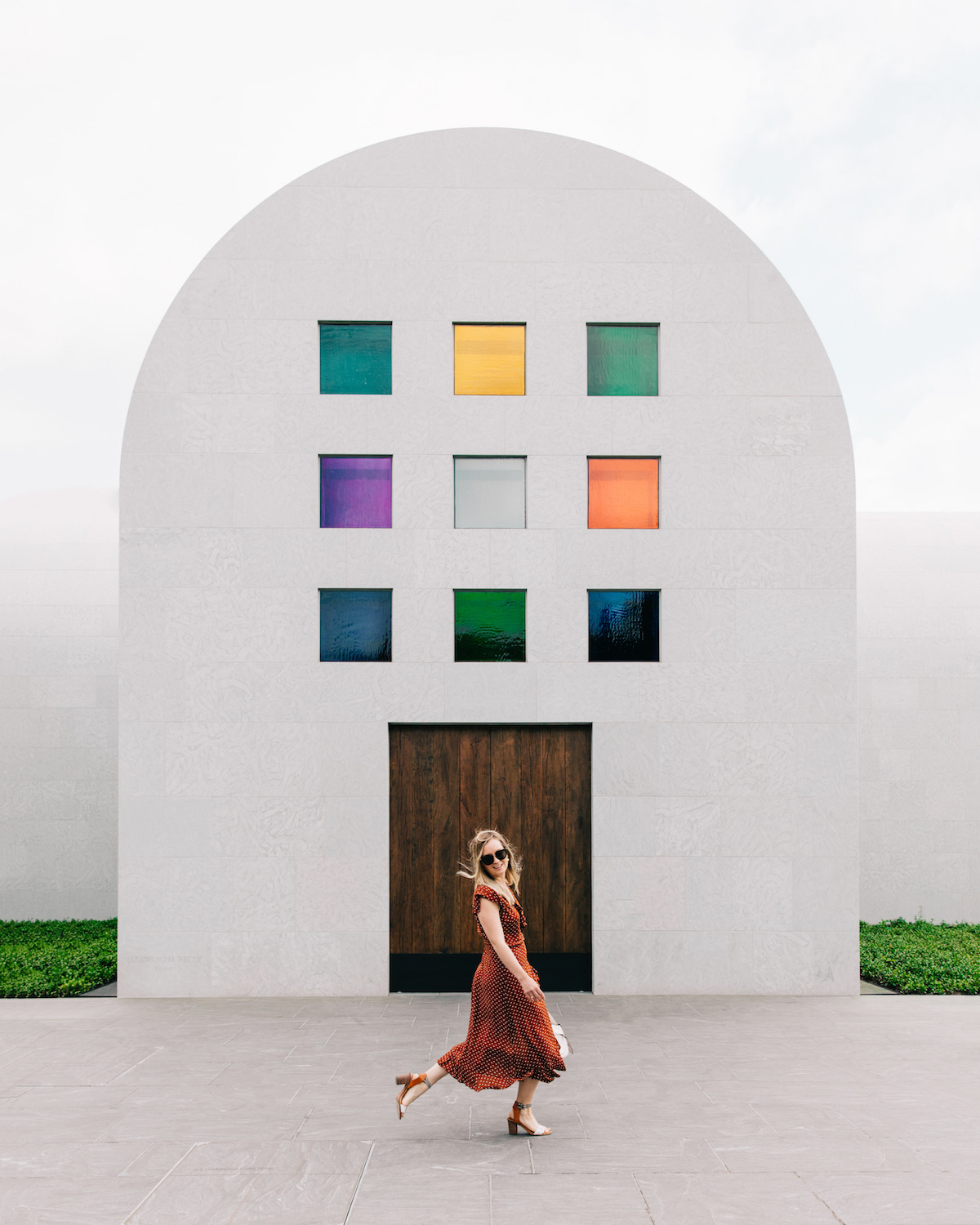 Not everything is quantifiable. In fact, the best things aren't at all.  There are no analytics for joy and no unit of measure for overwhelming content or happiness.  You can't rationalize or objectify a gut feeling.  There's an episode of Sex and the City titled Twenty-Something Girls vs. Thirty-Something Women.  I wasn't even able to drive when the episode first aired, but by the time I caught it in syndication on TBS I qualified as the former.  In my twenties, I said yes to everything.  I went after every opportunity with everything I had.  I stressed, strategized, and toiled for every career milestone and accolade.  I've noticed I'm different in my thirties.  Perhaps part of that is getting to ride the momentum of my twenties, but it's also that I feel more in tune with myself and what I want.  I know what feels really meaningful and worthwhile.  I don't feel the need to constantly hustle for everything because I know the things that I want and that are worth my time and effort and sacrifice.  In my gut I know what's right for me and this path that I've charted thus far.  I think my work is more rich and meaningful for it, too.  Quality over quantity.
You know what is quantifiable? The number of hours that I have a babysitter each week and they are precious!  Last week Aaron had a week off of work, though, so we spent two of those precious hours day dating around Austin and landed at Ellsworth Kelly's 'Austin' exhibit.  It's his final work. His permanent legacy.  It's completely captivating and I feel so lucky that it resides here in my hometown.  After a week of rain, we watched the sun shine through the clouds and scatter color all around inside this chapel of light and there are no words to describe the feeling as we watched, patrons of his work.
As for this look, I have a feeling you'll be seeing a lot of it this summer. (Did you take our wardrobe challenge in January? It is saved in my highlights!)  It completely encapsulates the vision I created for my personal style which was 'Topanga Canyon Artist Studio meets Americana meets Sienna Miller at the Studio City Farmer's Market'.  (Dress is Urban Outfitters and sadly no longer available, but they have a lot of similar ones here. Shoes are Coach from a few years ago.)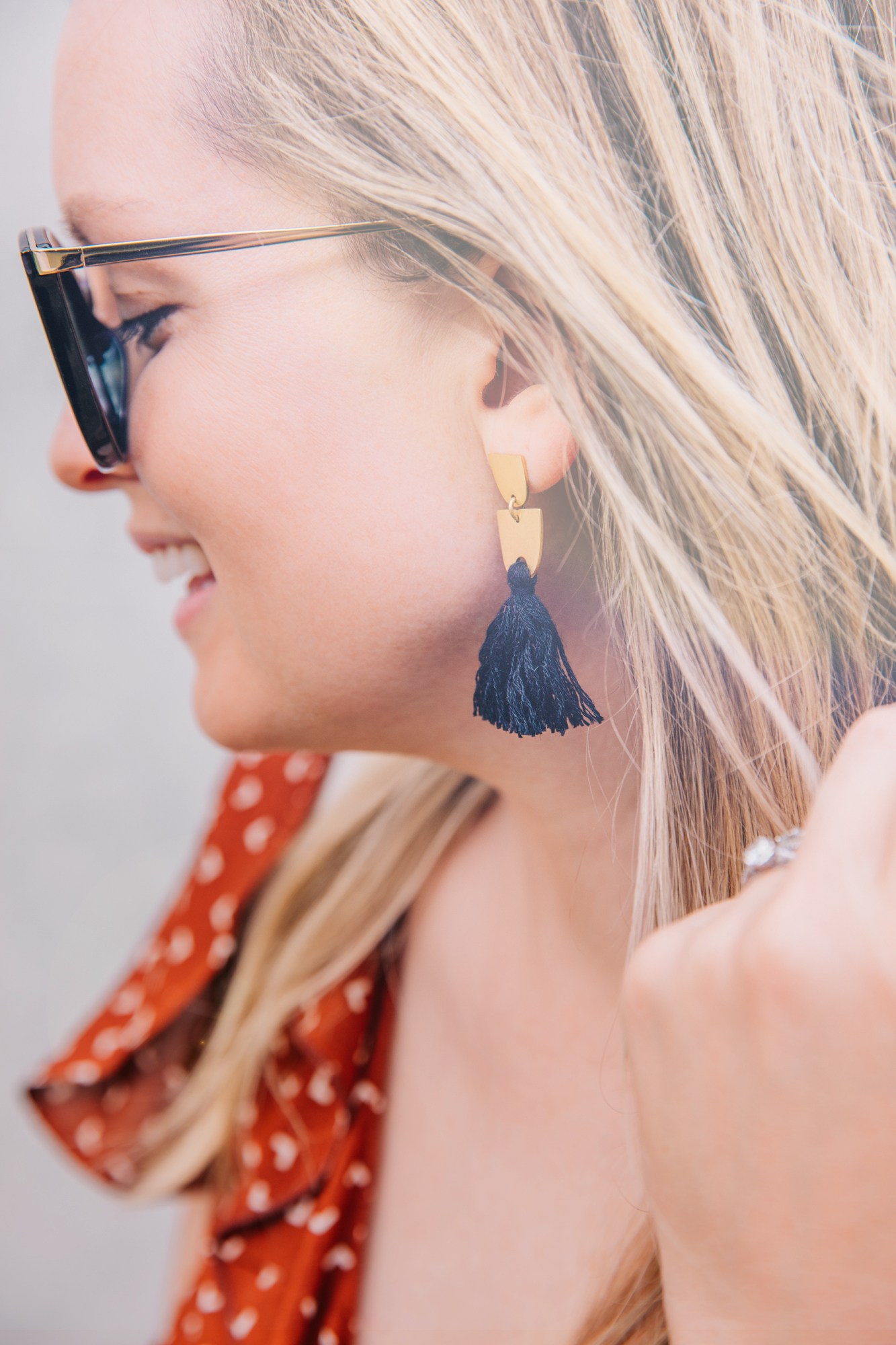 Sunglasses are Le Specs and earrings are Madewell.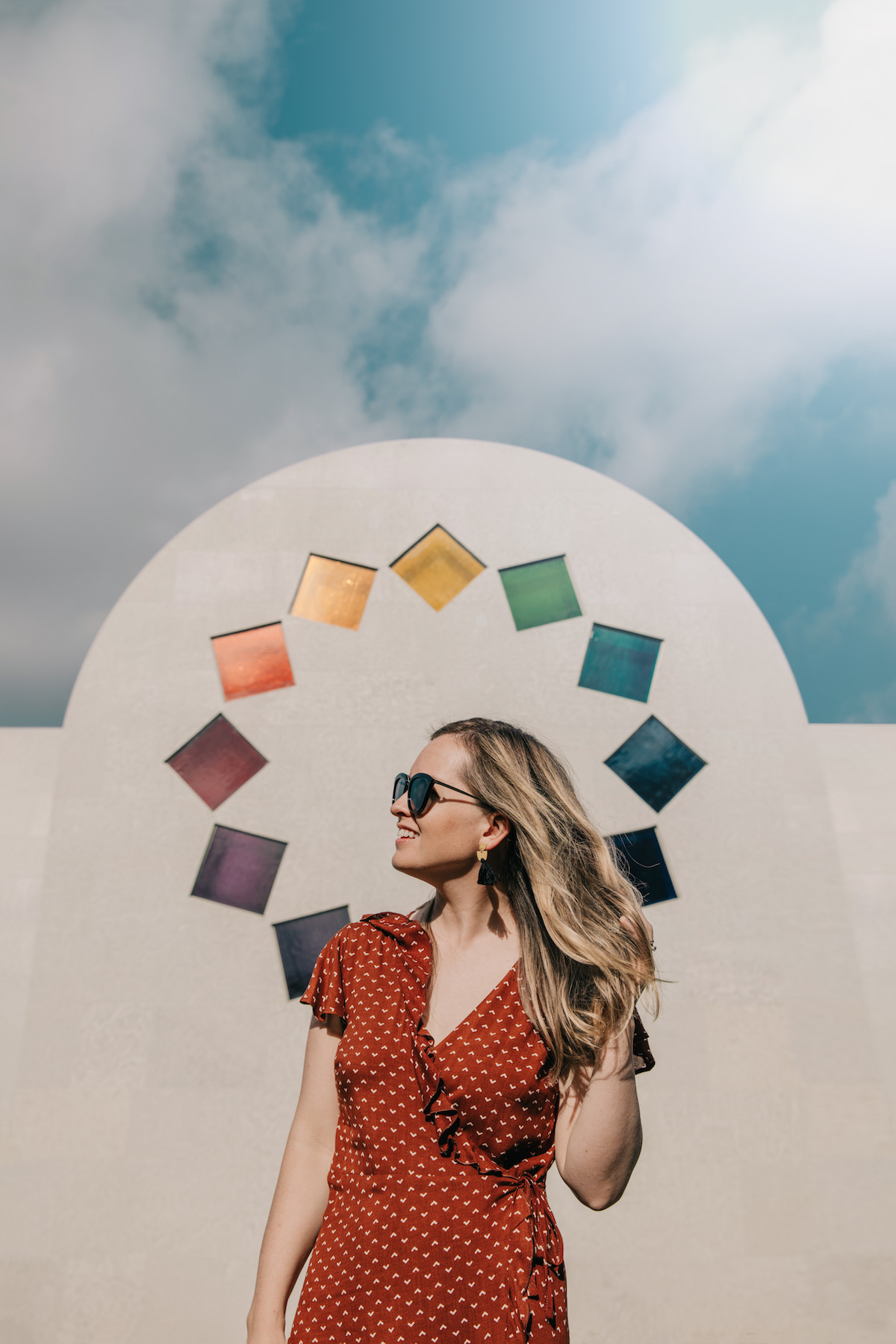 How would you currently describe your personal style?
Photography by Aaron Pinkston