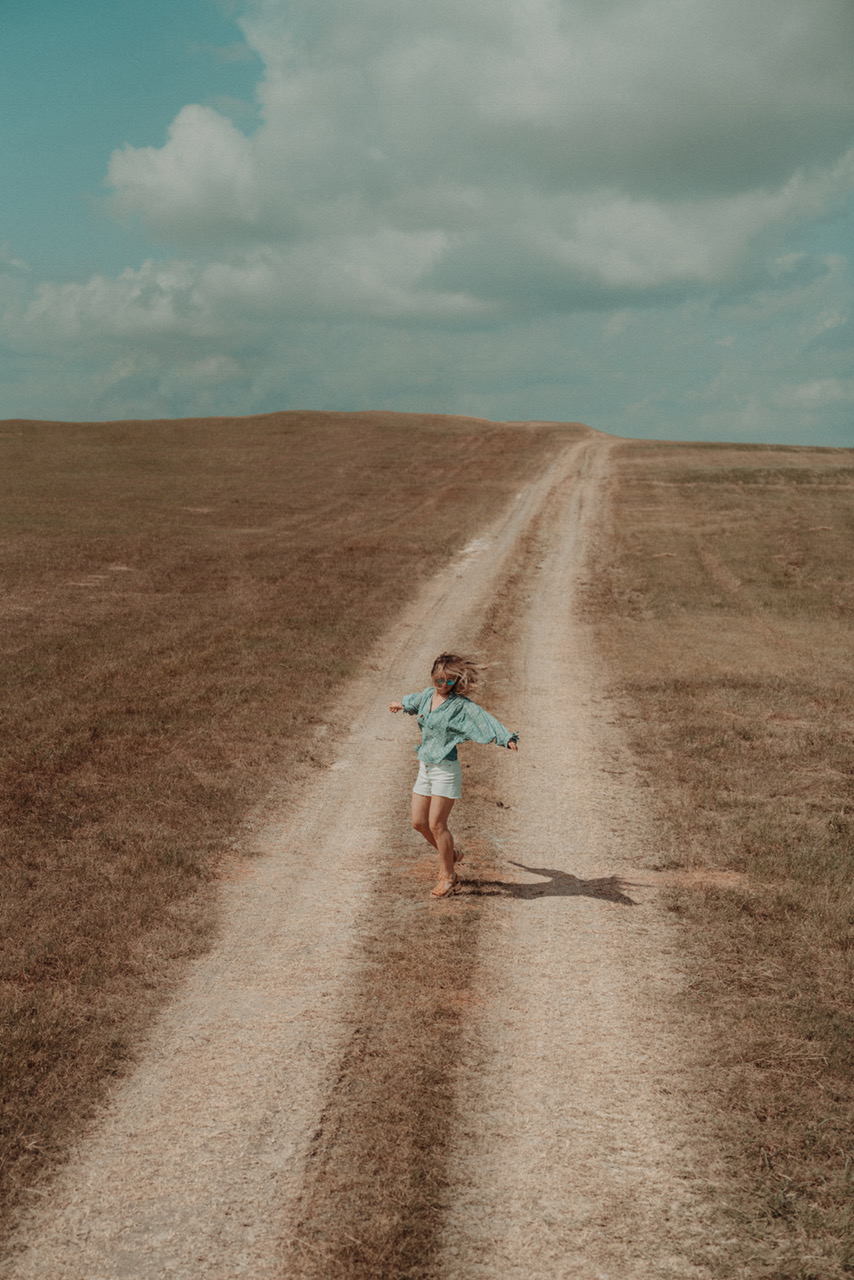 When I was in elementary school I was obsessed with the Little House on the Prairie book series.  I would start with Little House in the Big Woods and work my way through the next seven books before starting all over again, dreaming of pioneer life out on the open plains.  You can imagine then how this season's decidedly pioneer silhouettes and ditsy micro florals are bringing me back.  Embroidered yokes and ground-sweeping skirts? Yes, please!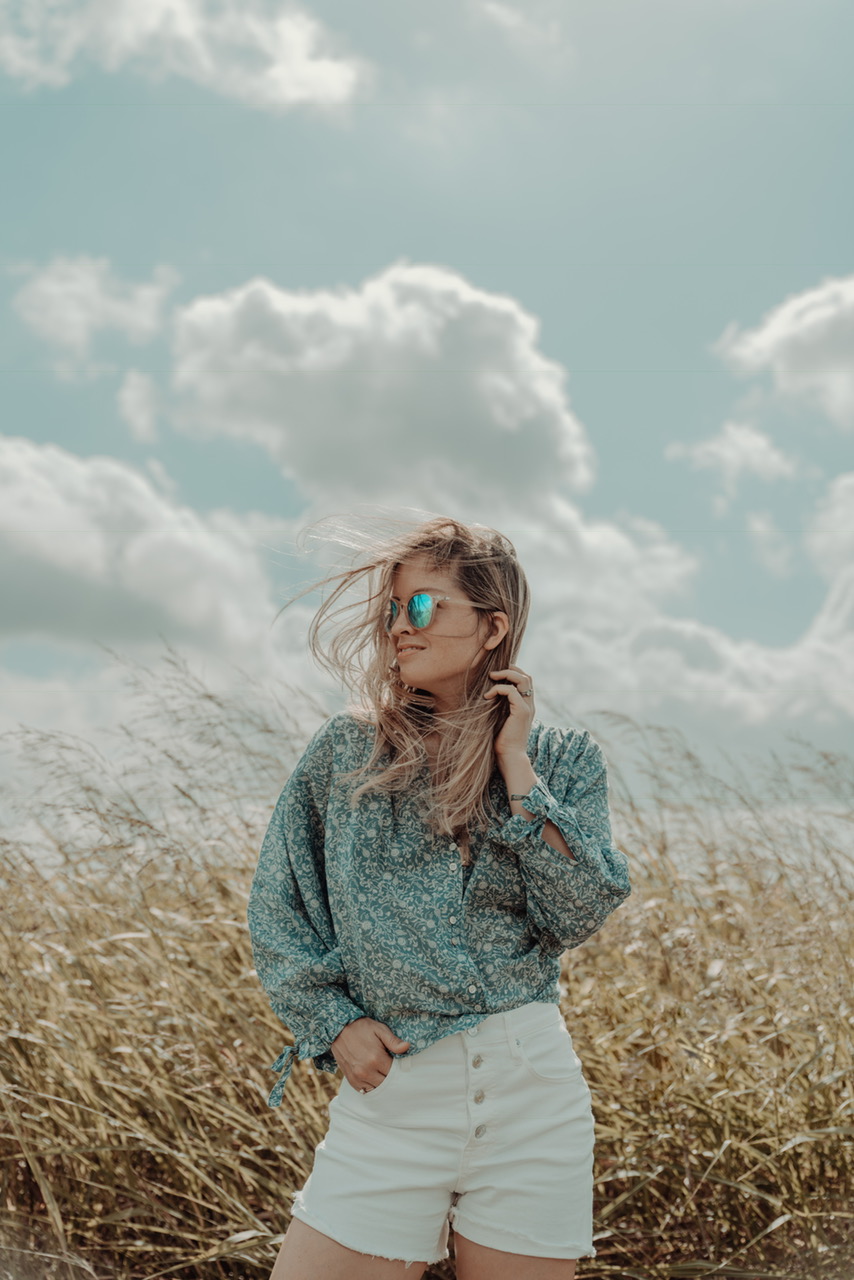 Aaron is on hiatus for the summer which affords us the time together to be able to drive outside of town and explore, taking photos along the way.  I love this DÔEN top.  Even on the hottest days it feels cool because of the lightweight, breathable fabric.  I love how drapey it is and actually hate super clingy things when it's hot out.  I like dressed up with a mini skirt and it's easy for every day when paired with cut offs like these.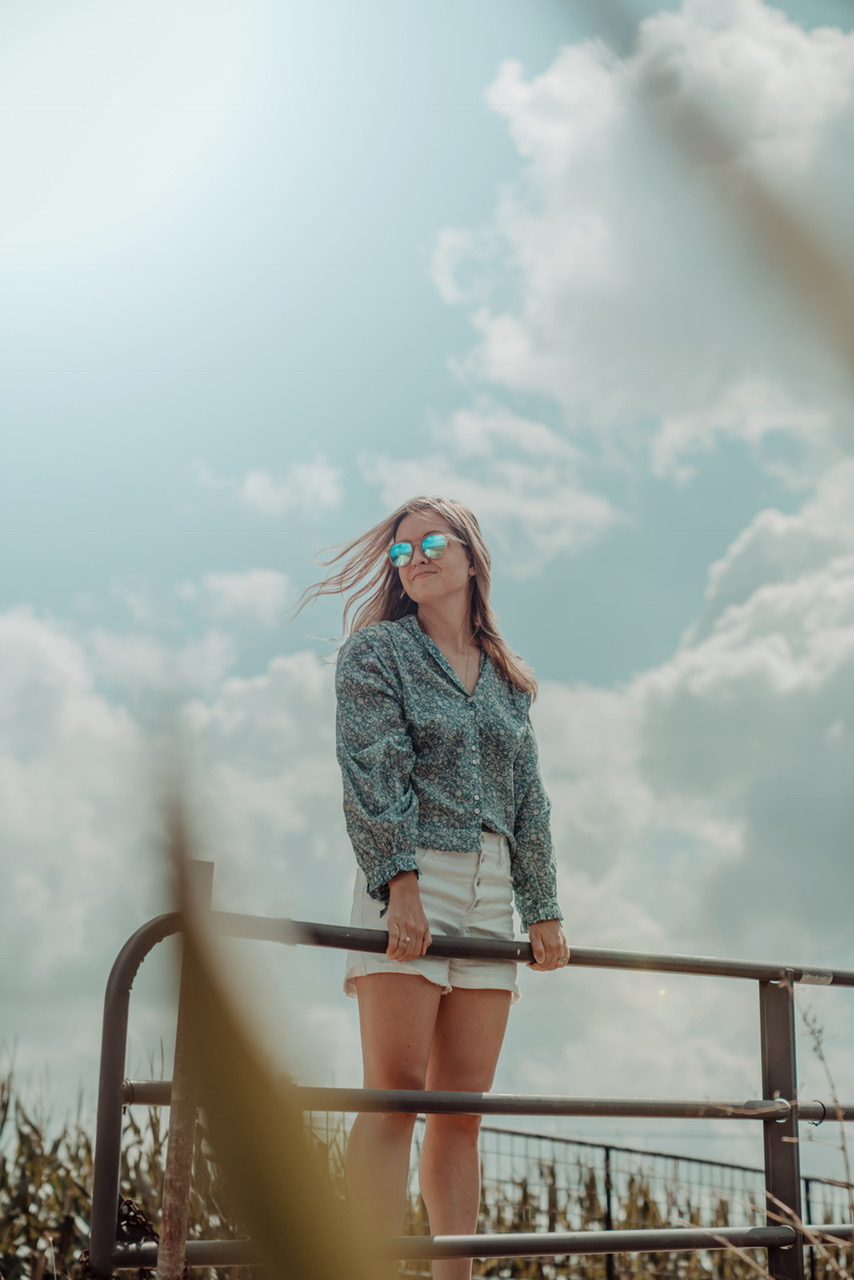 It's been exactly two years since we moved to Austin and never looked back.  I miss the beaches.  I miss friends. I miss some of the restaurants, but Austin was such a good move for us.  I love the friends we have made here, the home we built here, and the laid back lifestyle that we get to lead while raising our children. I love that we can get by on a single tank of gas for two weeks, that we can walk to breakfast on the weekends, and that we regularly see familiar faces throughout the day. Life is really good here.
The shoes are Swedish Hasbeens and I love the grunge vibes that take me straight back to middle school.  It's also a nice juxtaposition to the femininity of the top.  The shorts are high-waisted from J.Crew. (You can see all of my favorite shorts here!)
Shorts, J.Crew || Top, DÔEN || Sandals, Swedish Hasbeens || Locket, Nordstrom
Photography by Aaron Pinkston