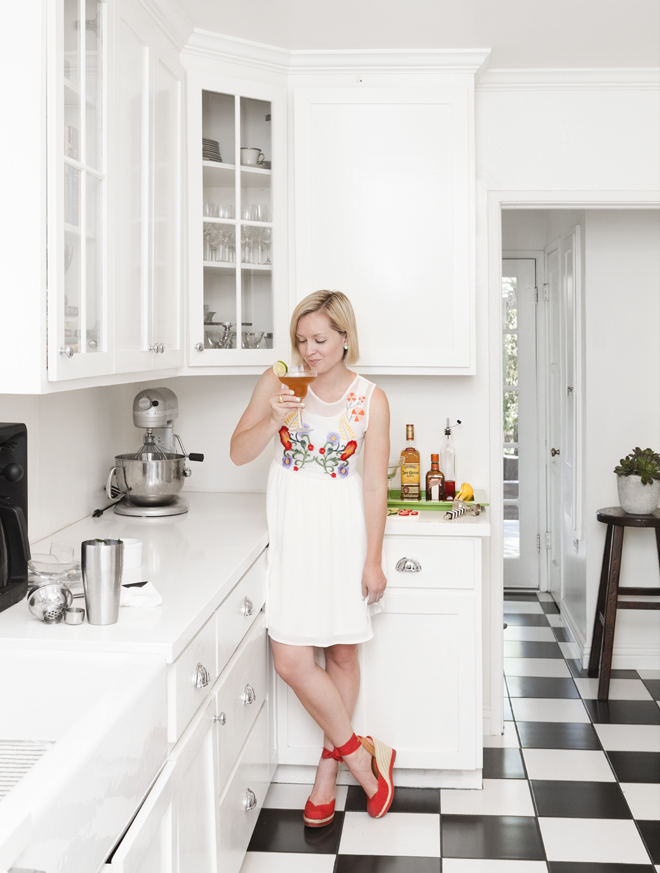 This weekend I was expressing my love for Cinco de Mayo to Aaron when we both discovered a pattern.  Apparently I have a soft spot for holidays celebrating independence and named for the date they fall on.  My affinity for Cinco de Mayo is second only to my love for the 4th of July.  They're both easy, low-maintenance holidays characterized by yummy food, delicious beverages, and warm weather-- three things that I strongly believe in!
Lately it seems you can't walk up to a bar without ordering something lavender, thyme, or mint infused, so we decided to jump on the herb bandwagon with this strawberry basil margarita.  I have to admit, I'm normally a classic margarita girl, but this sweet and herby number has me wanting more!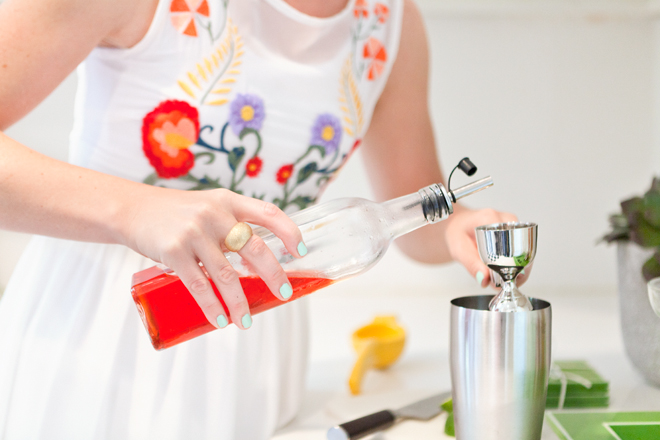 It's all about the strawberry simple syrup for this one! Here's what you'll need:
1 cup sugar
1 cup water
4-5 strawberries, sliced
Combine all ingredients in a saucepan.  Bring to a boil, then let simmer for 10-15 minutes.  Cool the syrup, then strain the liquid through a sieve, pressing the strawberries firmly to extract all liquid.  Store in a bottle or jar in the fridge–will keep for up to 1 month.
I love Z Gallerie for their tabletop and bar accessories.  The coasters, tray, and bar tools are all from Z Gallerie!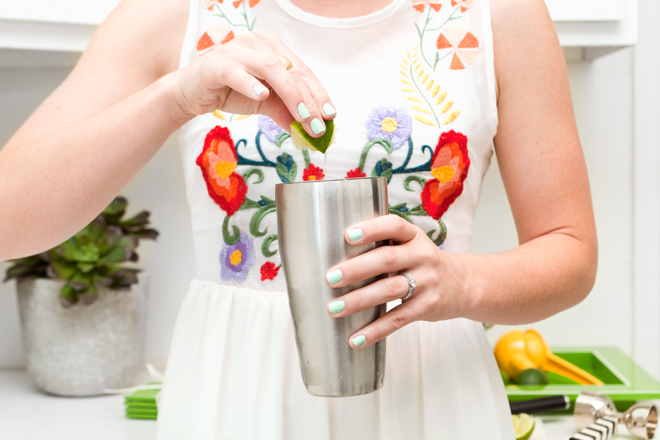 Ready to get shaking?  Here's what you need for each margarita:
2 TBS roughly chopped or torn basil
2 oz. Tequila
1 oz. Strawberry Simple Syrup
1 oz. Fresh Lime Juice
Splash of Cointreau
Combine all ingredients with ice and shake at least 60 times. Be sure to wrap up that cocktail shaker so your fingers don't get frosty.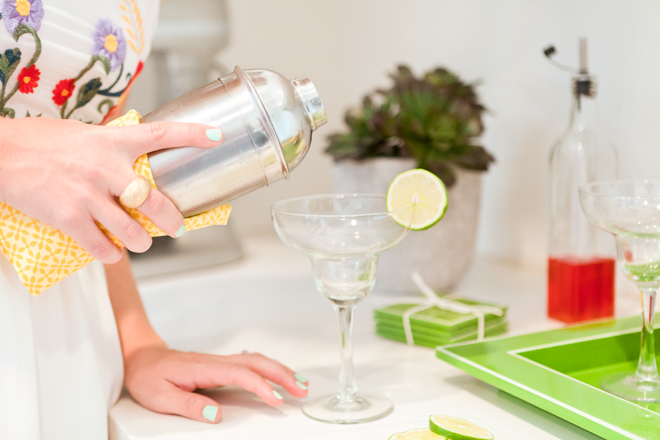 The Look // Dress, Bar III Shoes, Gap (Similar Here), Earrings, Old Navy
Happy Cinco de Mayo, y'all!
Beautiful Photography by
Melissa Valladares