09/20/2016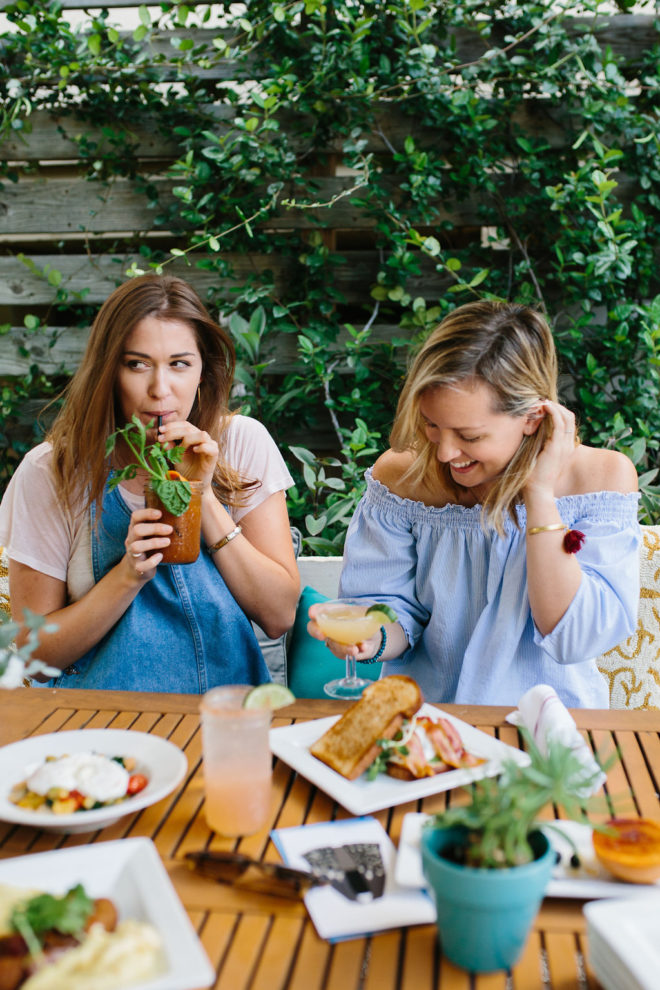 I've been thinking a lot about friendships lately. When you're growing up in school, so much of life is centered around making friends and doing life with friends. You're in class with friends, playing sports with friends, and spending all of your free time in the company of friends. As you get older, though, time spent casually with friends becomes more elusive. Especially as you start adding spouses and children and jobs to the mix. It's hard to feel like I'm being a good mom, wife, friend, sister, daughter and business owner all at the same time, ya know? Something I want to get better at is the art of sending a handwritten note. In the age of email, there's something really special about receiving an actual, beautifully-designed card in the mail from a friend. I may not always be available for playdates or happy hour, but I can surely find five spare minutes from time to time to drop a card in the mail and let a friend know I'm thinking of them. For the first time, Papyrus has partnered with high end fashion designer, Zang Toi, on a super exclusive line of cards that reflect his one-of-a-kind attention to detail and style. A brunch with stylish girlfriends seemed like the perfect way to celebrate. Keep reading for all of the details and this must-visit brunch spot in Austin…
If you don't feel like you have time to cook for friends at home, don't be afraid to book a reservation instead. I've been wanting to try Hillside Farmacy since we moved in June, so this was the perfect opportunity! We brought these beautiful blooms from The Little Posey and used our Papyrus x Zang Toi cards as a stylish table runner to make it our own. We each ordered a round of our favorite cocktails and a bunch of different dishes to share family style– bruleed grapefruit, poached eggs in a bowl, the fried egg sandwich (complete with a fried green tomato!), and smokey denmark bangers & eggs.
To ensure, that I keep up with everyone afterwards, I had each person self address some envelopes before we said goodbye, making it super easy to pop these pretty cards in the mail to them in the coming weeks. I left feeling full, happy, and ready to start sending more cards in the mail.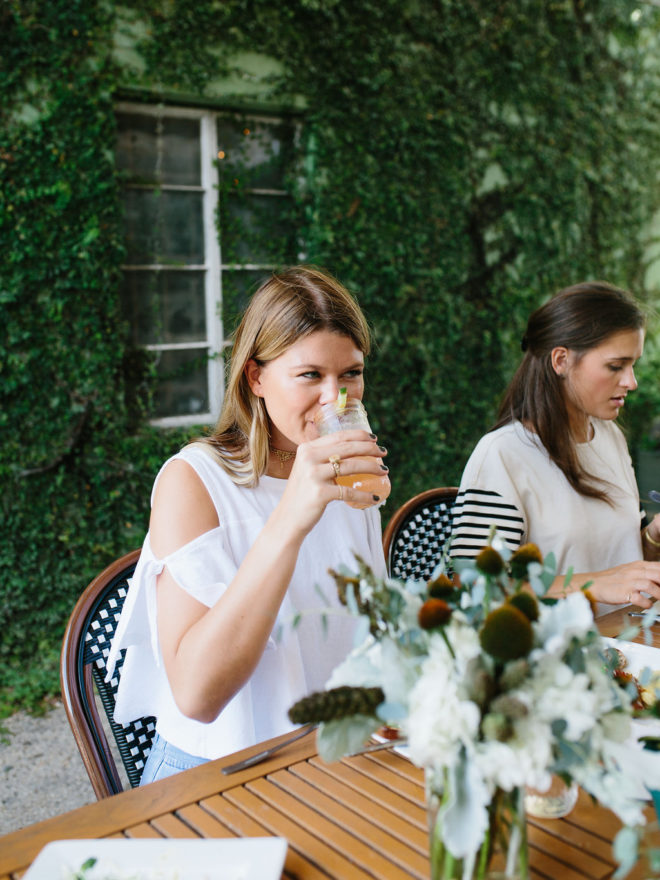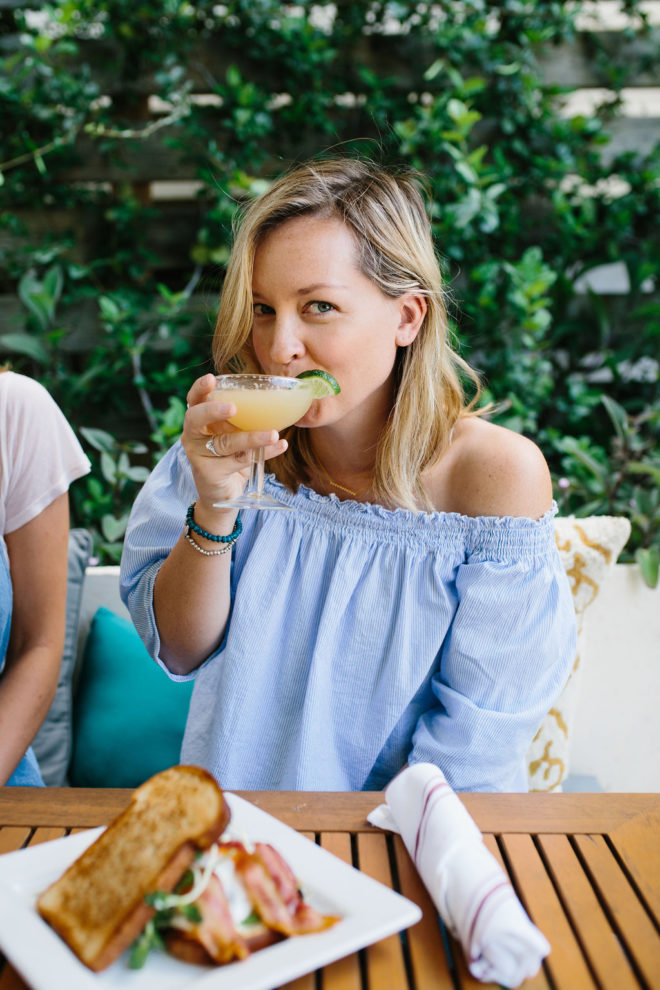 What's your favorite way to keep in touch with friends when life gets busy?
Photography by Katie Jameson
Shot on location at Hillside Farmacy