04/18/2019
Spring officially sprung more than a couple weeks ago, but we've still got a couple months until summer to make the most of this most glorious season before the real summer heat sets in. Last summer when I impulsively dubbed the season #BestSummerEver, I learned a lesson that really struck a chord in me and has stuck with me ever since. There was something to setting an intention for the season, a mantra or goal of sorts, that set the tone for the months to come and really helped us to make the most of that time. It really was the best summer ever and I have been trying to be mindful about the intention behind different seasons ever since. I made a spring bucket list below– a few specific things that I really want to do or get done in the next couple of months– and would love to hear what's on your list!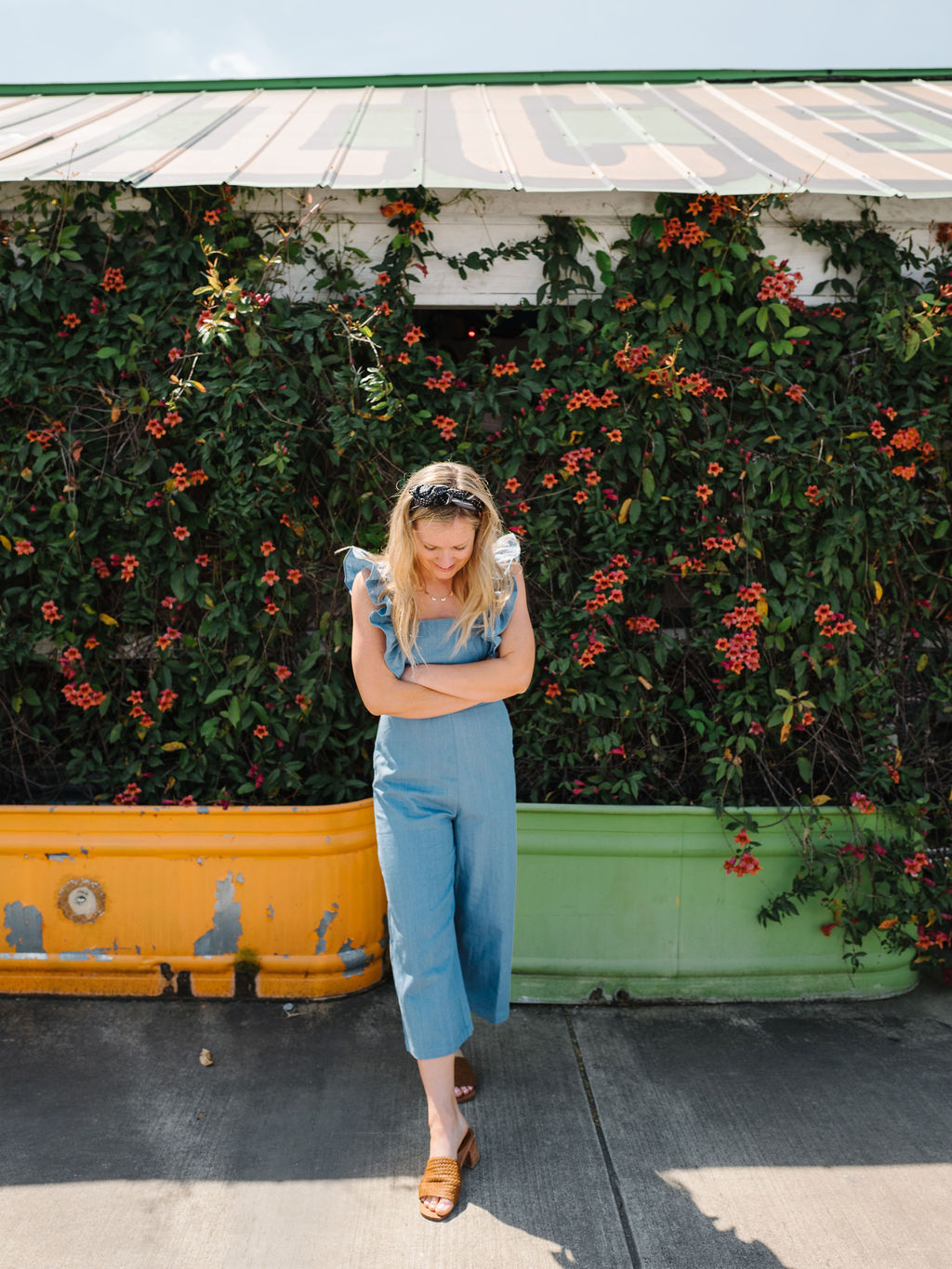 Spring Bucket List:
1. Read a book: Just one, any one. Put down the Netflix and crack open a book!
2. Weekend dinner al fresco with the kids at Easy Tiger: It's going to be a hundred degrees before we know it. In the meantime I would like to eat as many meals outside as possible!
3. Teach parker how to make scrambled eggs: We recently bought her a mini sauté pan and spatula. She's a pro at cracking and beating, but I think she's ready to do it all on her own (supervised, of course).
4. Check out the blooms at the Zilker Botanical Garden: We had so much fun at this sweet garden in Georgetown last weekend when we were visiting Washington D.C. and made me realize that we don't check out the ones in our own city often enough.
5. Have friends over for dinner: Speaking of things we don't do often enough!
6. Take an aerial yoga class: The studio where Ever and I do toddler yoga together also offers adult aerial classes and I've been dying to try it!
7. Finish planting the garden bed areas in the backyard: I recently had to transplant some agave plants that had grown out of hand and need to finish these areas! A perfect weekend project and great excuse to get outside!
8. Go to happy hour with my girlfriends: Girl friends are the best friends and I don't see mine often enough sans kids. I feel like we have so much to catch up on!
9. Clean out my closet and donate clothes: I'm about midway through this process but really need to finish it up and actually donate the clothes that need donating and tailor the clothes that need tailoring or mending.
10. Finish the atrium: We have the little side patio / atrium area that we have been wanting to tile and need to order a small side table for. I'm excited to get it ready for summer and finally complete!

What's on your spring bucket list, friend?
romper, Shopbop (sold out! similar, similar and similar!) || sandals, Huma Blanco || bandana, Madewell
photography by Katie Jameson