Spring has officially sprung which means we've still got a couple months until summer to make the most of this most glorious season before the real summer heat sets in. A few summers ago when I impulsively dubbed the season #BestSummerEver, I learned a lesson that has stuck with me ever since. There is something about setting an intention for the season, a mantra or goal of sorts, that set the tone for the months to come. It really was the best summer ever and I have been trying to be mindful about the intention behind different seasons ever since. I made a spring bucket list below-- a few specific things that I really want to do or get done in the next couple of months-- and would love to hear what's on your list!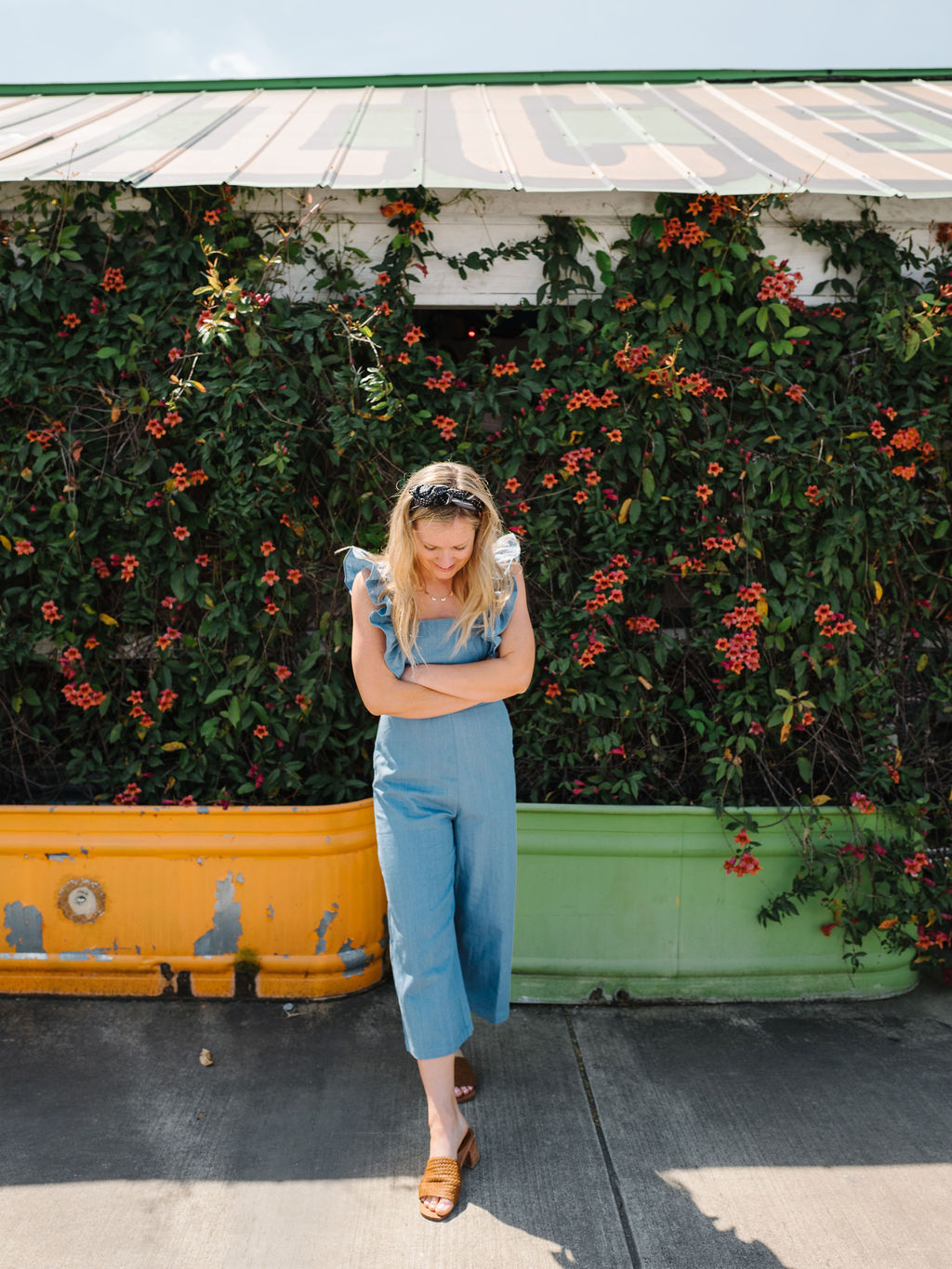 Spring Bucket List:
1. Read a book: Just one, any one. Put down the Netflix and crack open a book!
2. Weekend dinners al fresco with the kids: It's going to be a hundred degrees before we know it. In the meantime I would like to eat as many meals outside as possible! Easy Tiger, Fresa's and Little Deli are great kid friendly options with space to run around! (Check out our full list of kid-friendly restaurants in Austin here!)
3. Cook more with Parker: Last year we bought her a mini sauté pan and spatula. She's a pro at scrambling eggs now, so I'm trying to brainstorm new things for her to learn!
4. Check out the blooms at the Zilker Botanical Garden: Despite February's crazy freeze, many things are now in full bloom. The girls love the botanical garden and it's the perfect season for it right now. (For more things to outdoors with kids, see here!)
5. Have friends over for an outdoor dinner: I have dreamed of gingham tablecloths and outdoor candlelit dinners ever since we went into lockdown last spring. It's time to get something together!
6. Take an outdoor fitness class: I have missed my barre studio so much this past year! I'm excited to workout again (safely) in the company of others.
7. Continue planting in our yard: As I mentioned above, the February winter storm took a toll on our plants. We are still waiting to see which ones are going to come back, but in the meantime I have many a pot and other areas that are ready to be planted. We put in strawberries last week!
8. Go to happy hour with my girlfriends: Girl friends are the best friends and I don't see mine often enough sans kids. I feel like we have so much to catch up on!
9. Clean out my closet and donate clothes: I'm about midway through this process but really need to finish it up and actually donate the clothes that need donating and tailor the clothes that need tailoring or mending. (If you haven't done our wardrobe overhaul before and feel like you're drowning in all the wrong clothes, definitely check it out!)
10. Take the portraits for the girl's oil paintings: I am eager to put more intention to some long neglected nooks and hallways in our house, namely the upstairs hallways between the stairs and the girls' bedroom. See this post for my plans for oil paintings of the girls!

What's on your spring bucket list, friend?
romper, Shopbop (sold out! similar, similar and similar!) || sandals, Huma Blanco || bandana, Madewell
photography by Katie Jameson