No, you're right, it wasn't actually spring break. Like anyone's spring break. Parker's was the second week of March and Aaron's was the fourth week of March, but somehow our schedules had us planning a spring break during the last week of April.  Aaron was going to be there for work over the weekend so we booked tickets to tag along and decided to call is spring break.  If you are just popping in for the first time and have skipped the last six years of this blog, here's the cliff's notes: We lived in LA for ten years and then moved back to Austin almost two years ago.  Los Angeles is full of some of the sweetest memories for me, especially of Parker's first two years of life, as well as some of my best friends who have known me since I was 22.  But first, here's what 5am in an airport restroom solo with two kids looks like:
Aaron was already in LA for work and worked most of the trip so we had lots of good girl time and lots of sore shoulders. The girls were great on both flights (we connected in Phoenix so that we could fly into Burbank and avoid the traffic on the 405 which would have been inevitable if we had flown into LAX). Honestly, the hardest part about flying with them was just all of their stuff-- lots of snacks, Ever's car seat (we rented Parker's from the rental car company), extra clothes for both girls just in case, activities, more snacks, diapers and wipes, etc.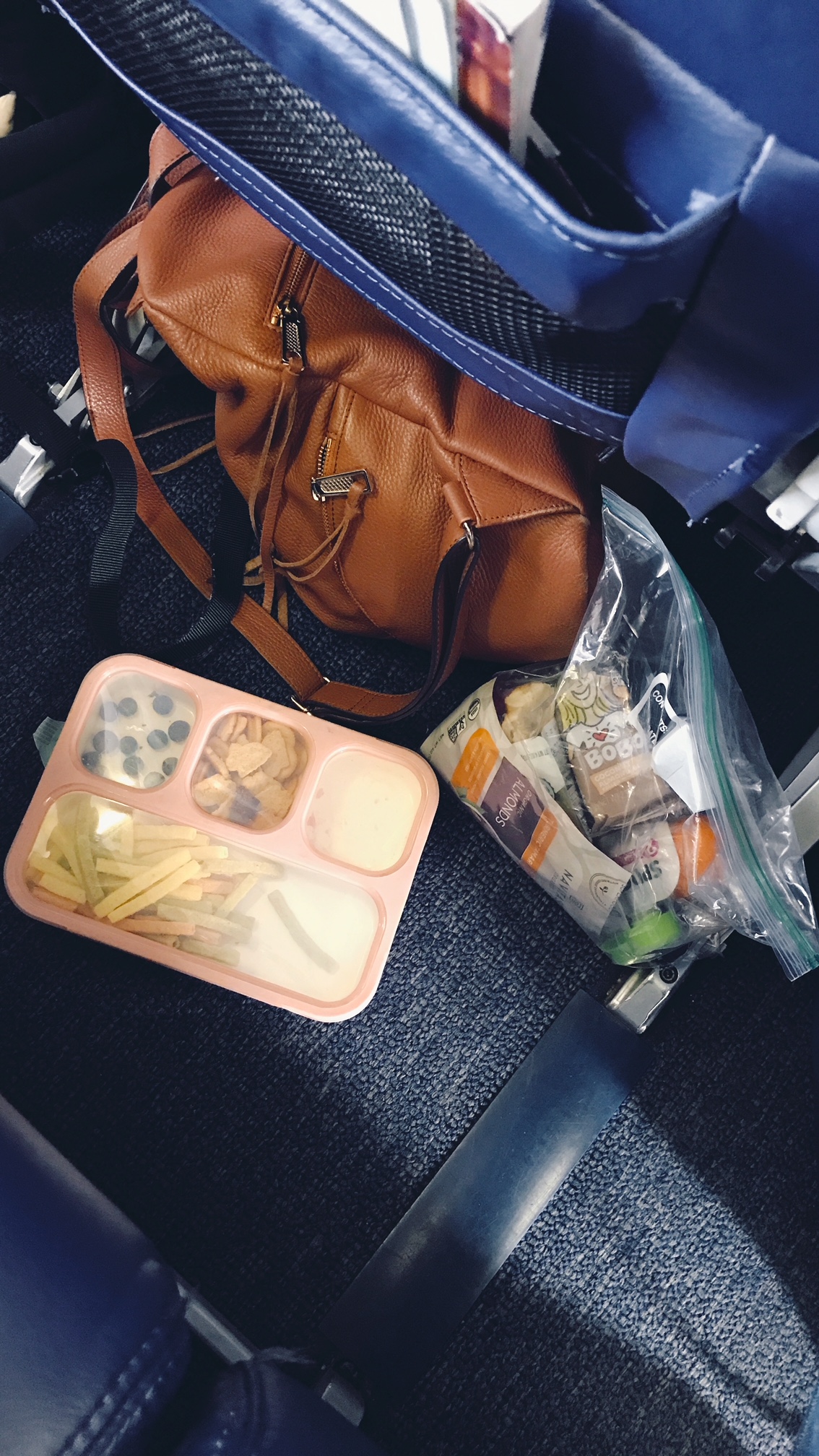 This is what Ever did most the flight... hallelujah:
We actually bumped into an old friend at the airport whose kids I used to babysit when I was in college. She sat next to us on the first leg of our flight which was so fun to catch up, but also she took Parker to the bathroom for me mid-flight so that I didn't have to disturb Ever's nap.
We landed and headed straight for Griffith Park, changing out of our plane clothes in the car. (We would have gone to the hotel, but our room wasn't ready yet.)  We rode the ponies and the train and then headed to Joan's on 3rd in Studio City for lunch.  Ever took a short snooze in the car from the airport to the park so that held her over for a bit longer.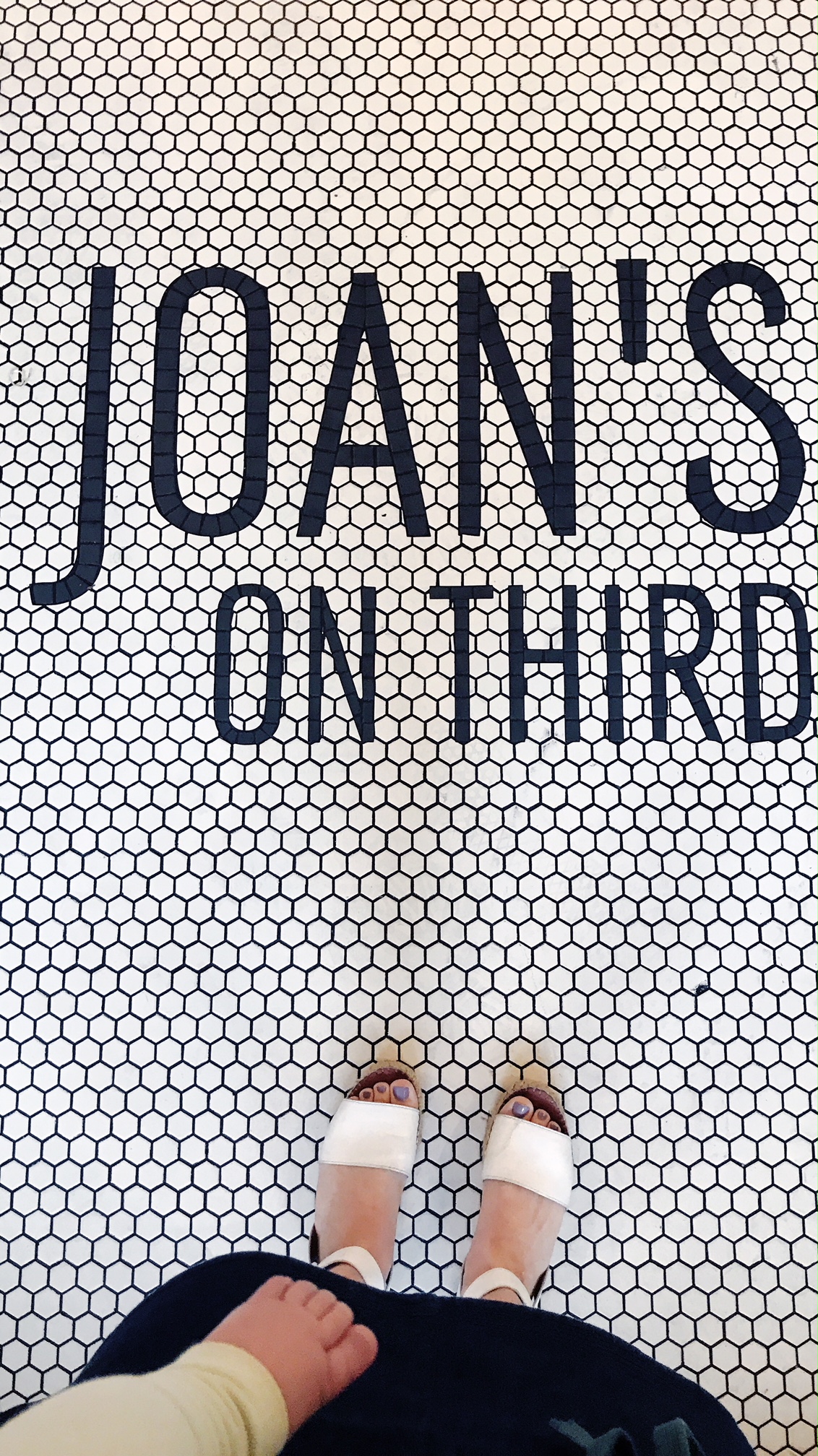 The first of three meals at Joan's I should add. This spot is actually pretty nostalgic for me.  It's where my boss and I used to stop for lunch when I first started assisting as a wardrobe stylist. It's where Aaron and I would stop for lunch as friends and then when we were dating when he would cruise around in the car with me on Saturdays while I shopped for work.  After we had Parker, Ellen sent us two giant bags of what seemed like everything on the menu from Joan's so my memories of Parker's first week of life taste like the Joan's meatloaf with chipotle aioli and magic bars. When Joan's opened their valley location it became our favorite neighborhood spot-- breakfast on the weekends and dinners out during the week when I didn't feel like cooking were a regular occurrence.  (Also, Ever blew out her diaper here on this particular day which ended up on my white linen top which I washed in the sink while trying to keep E from rolling off the changing table and P from touching too many things in the bathroom. #reallife)
The next day we started at The Grove and let Parker play at The American Girl Doll store-- heaven! Followed by a trip to visit my good friend Carrie at her house and play with her kiddos.
Ever spent much of the trip attached me like above so it was nice when we could just stop at friends' houses and let everyone play for a bit. We also brought a big blanket and some of her toys from home for playtime in the hotel in the morning when Parker was still asleep, but honestly we tried to stay out of the hotel most the time.
Aaron was off for the weekend, so Saturday morning we headed straight for Malibu and some beach time. After that we had a birthday party and that night Parker had a slumber party with some of our good friends and a babysitter came so we could have a date night with friends. So fun.
If you know us at all, then you already know about our affinity for the Studio City Farmer's Market and in particular the breakfast burritos there.  It was  a tradition when we lived there and one we kept this weekend. Parker was only two when we moved, so it was really fun to be back now that she's four and see her enjoying the bounce houses and slides and ponies even more than she did a couple years ago. The burritos are still amazing, in case anyone is wondering!  Aaron had to work that evening so the girls and I went to Silverlake so that I could pop into Lawson Fenning and grab a coffee and sweet treat at Lamill.  There's a playground across the street so the girls played and then we went to Target to get some more paper for Parker to color on.  An epic meltdown ensued at Target and I ended the night in the hotel room drinking rosé over ice.  Travel with kids always feels like the highest highs and lowest lows, but honestly kids are going to meltdown whether it's your neighborhood Target or a Target in a far flung locale, so my humble opinion is that you shouldn't let that keep you from traveling with kids.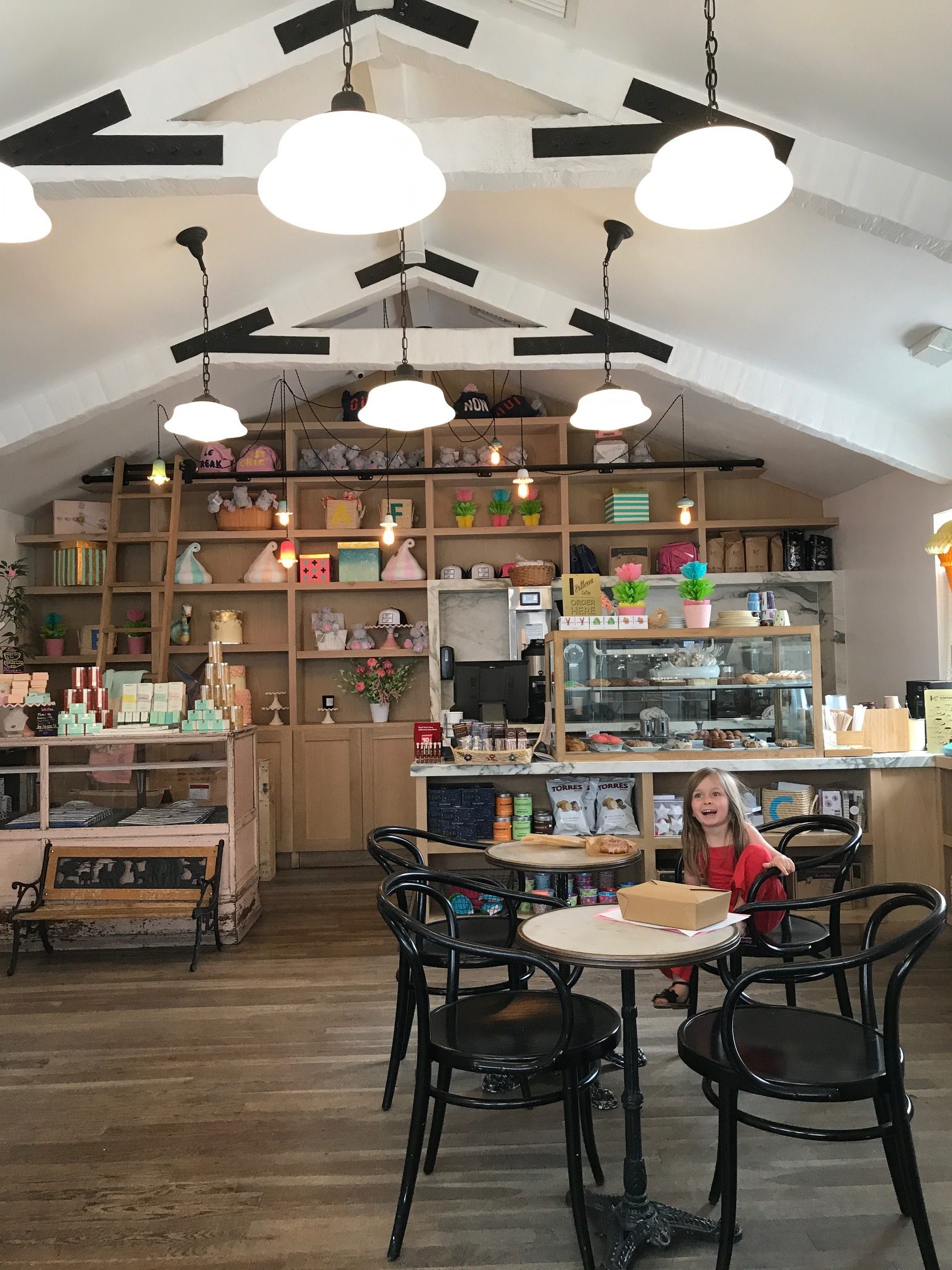 On Monday I had a meeting with my management team, so we made reservations at Au Fudge-- the perfect spot for dining with kids. They have the coolest play area and great kids meals.  Everything is super kid friendly, but with a really chic ambience and great menu for adults, too.  This is Parker on a sugar high I'm pretty sure. After that, we headed to go see dad at work and visit old friends. Nothing is more nostalgic to me than this place: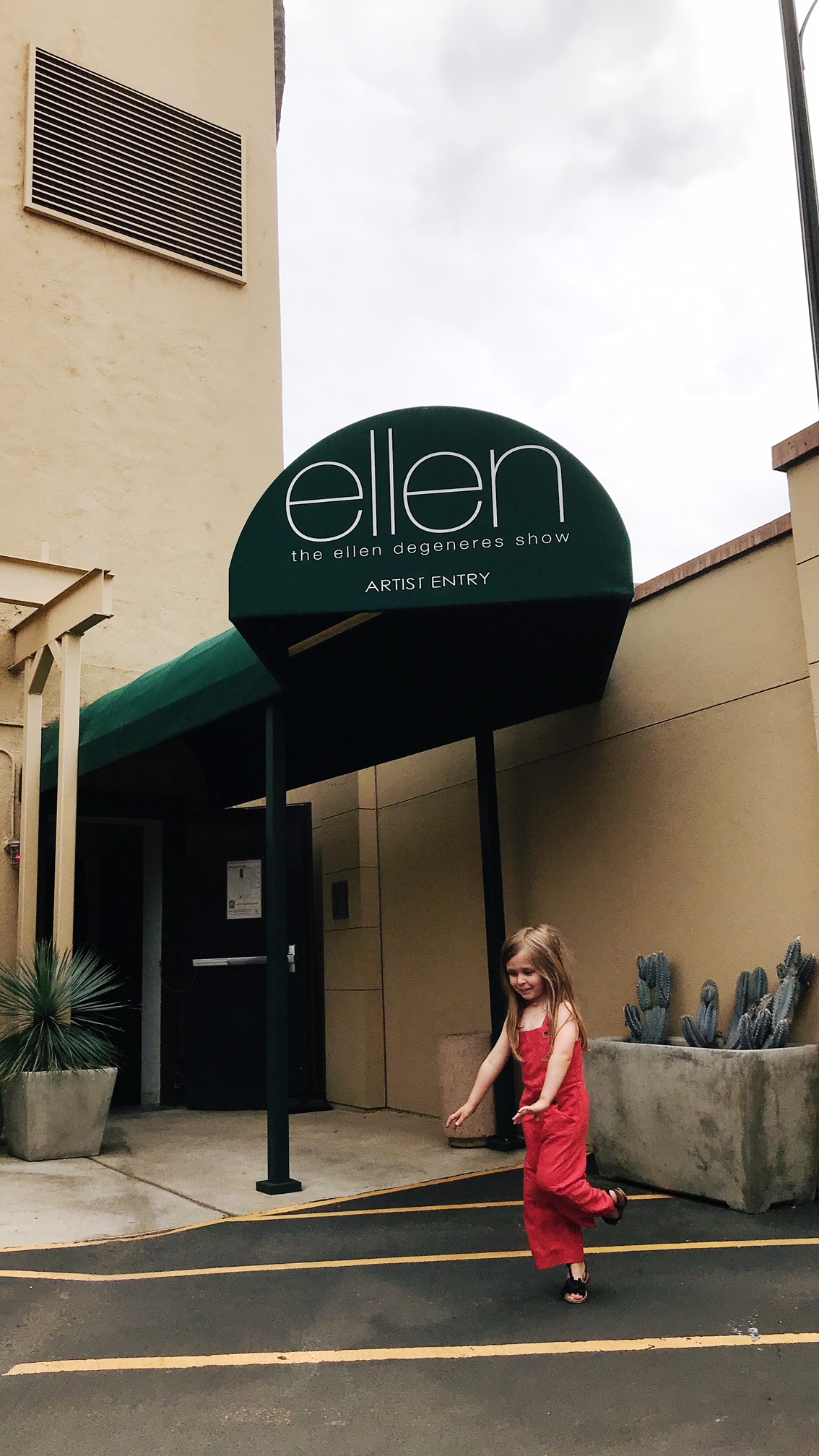 We headed up bright and early on a direct flight from LAX and everyone was definitely ready for their own bed.  Five nights seemed like the perfect length for a trip with a baby.  This was just a little re-cap of our trip.  I will put together and LA with Kids post soon, though, because it's a question I get at least once a week!
Happy weekend, friends!
Xo
Photography by me, except beautiful beach photos by Aaron
See here for more traveling with kids posts!