Like all good bromances, friends, this one begins on Instagram.  Aaron connected with Chase on the social media platform over a shared loved of good coffee and photography and the next week we found ourselves over at the home that he and his wife, Lauren remodeled, enjoying cocktails and her signature gluten-free donuts.  This house!  Lauren is the marketing manager and graphic designer for Raven + Lily and Chase works as a designer and photographer for an architecture firm here in Austin, so it wasn't exactly a surprise that their house was a drop-dead gorgeous 1960's mid-century that had been perfectly updated in every way, but I still couldn't stop myself from peeking around every corner the moment we walked in.  (Although I don't think I fully appreciated the transformation until I saw these before pictures.)  Keep reading for the full details of this Austin remodel and for more from Lauren, including her best advice for anyone else looking to remodel.  (For more Sneak-A-Peek features, see here!)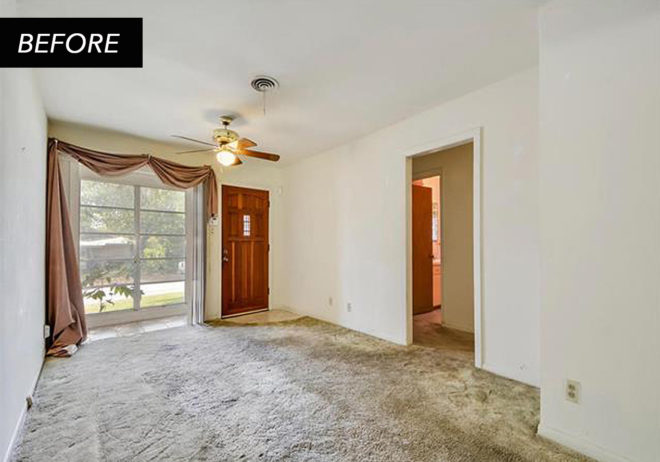 Let's start with the details: How many Beds, Baths and Square Feet?
3 beds 2 bathroom, 1200 square feet
What was the biggest transformation for you from the before to the after of the remodel?
I think all of it was a huge transformation, but opening up our living room by knocking out two walls was my favorite transformation.
Favorite spot in your home?
The built in bench in our bay window. It was originally just an odd space but we were able to transform it into a cozy nook where i love to enjoy coffee and read.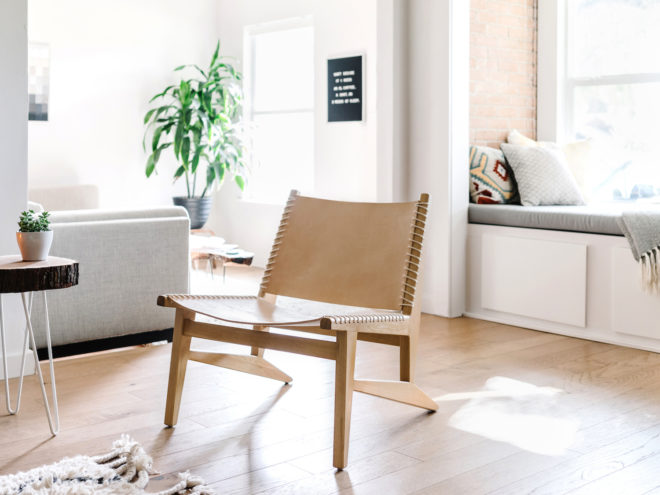 Easiest DIY project that makes the biggest impact?
I think our 100 year old barn wood backsplash definitely made the biggest impact. Though it was still quite a project to take on, it was easier than installing tile and is such a unique touch. Plus, I got to use the nail gun which was awesome.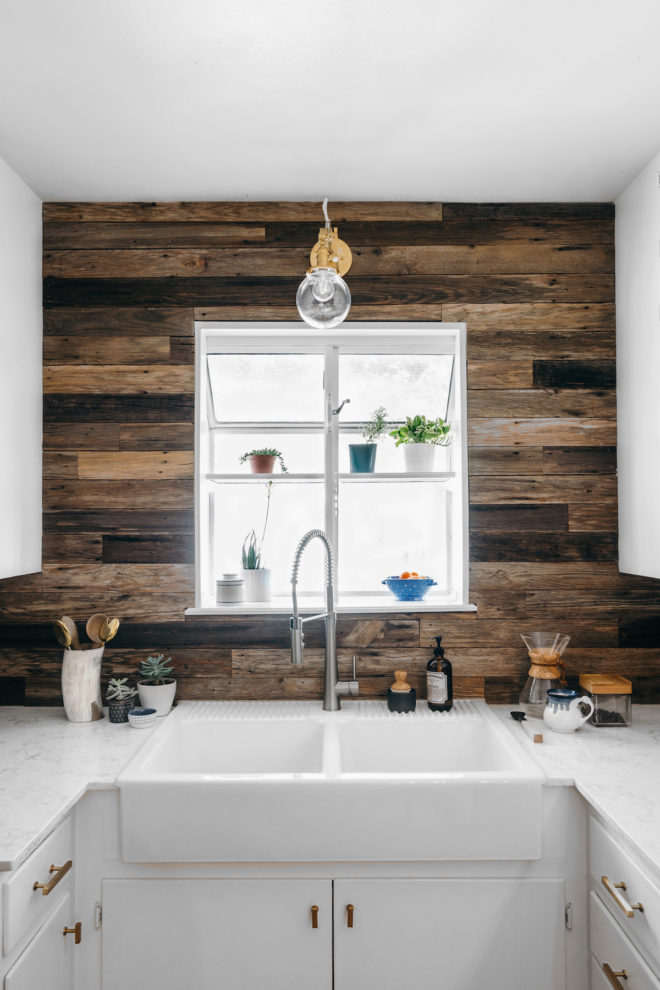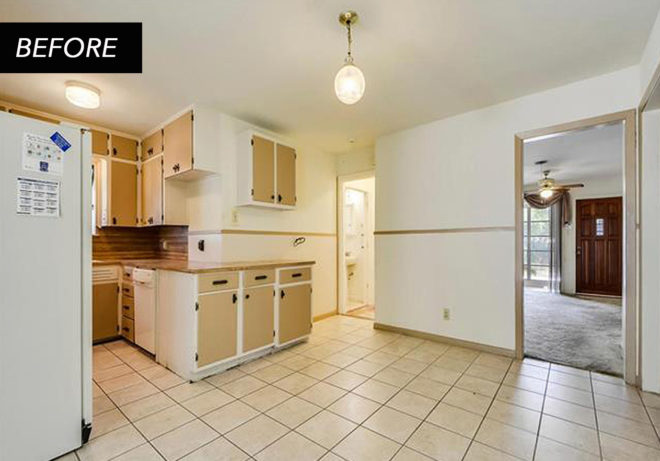 What's your favorite thing that happens at your house?
I love family dinners. Chase & I don't have immediate family here in Austin but we have an amazing group of friends who we have dinner with every other week. We do a pot luck style dinner and it's always a great time of community. I love hosting!
What never happens at your house?
Napping... or at least it doesn't happen enough. Chase & I have been so busy with projects over the last year we don't often take our down time to nap.
Finish this sentence: "My favorite thing about coming home is..."
Turning on the record player. We snagged this gorgeous 1970's pioneer record player at an estate sale and mostly have a collection of classic albums. I love listening to Elvis, Frank Sinatra and Nat King Cole while I cook or bake.
Any advice for people taking on their own remodel project?
Be okay with the mess. It can be really difficult sometimes when things aren't moving as quickly as you would like but doing them right takes time and is so important. Patience goes a long way when in renovation mode.
What do you love about living in Austin?
I love so much about Austin, but I really most enjoy the relationships we have here. Moving here knowing only a couple of people was really hard at first but it's been so neat to develop new, amazing friendships!
Photography by Chase Daniel