You may have already caught it yesterday on Glitter Guide, but I have been dying to share Parker's nursery with you guys!  It was probably my favorite room I have ever done in our place.  For starters, I never do a room from start to finish in one fell swoop.  Usually it's pieced together slowly as I find things I like, so this was really fun to get to imagine it, then see it all come together!  I also have to say, that I spend a crazy amount of time in this room-- feeding her, doing tummy time, rocking her-- so I'm really glad that I'm so happy with the way it turned out.  Here with her really is my new happy place.
(Above: Crib, The Land of Nod / Sheets + Pendant, Serena & Lily / Art Prints, Minted / Dress, Hatch Collection)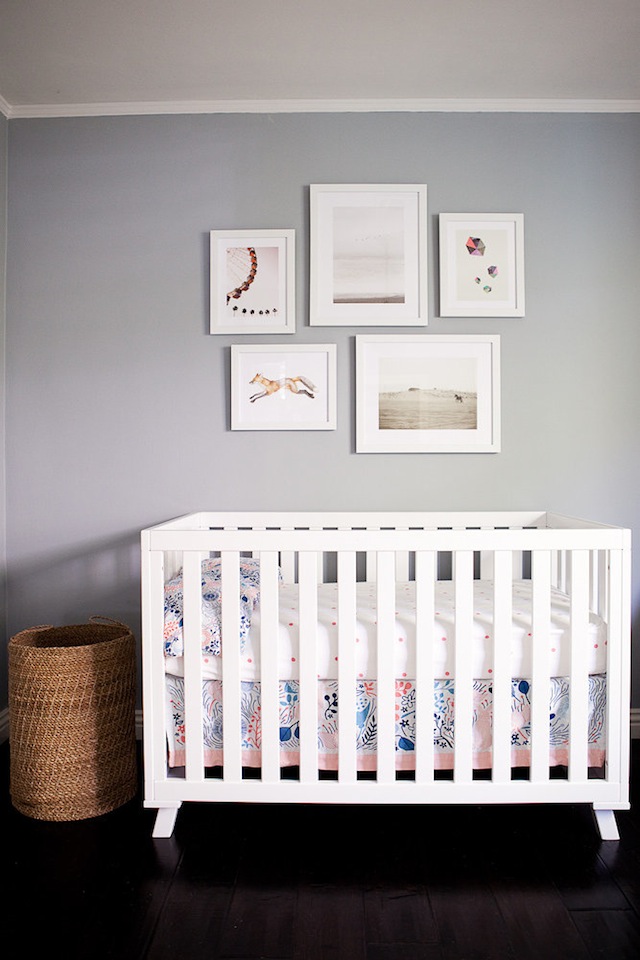 I chose this crib from The Land of Nod based on the fact that it's made in America, made of solid wood, and because I just love the design! Parker's a big fan, too.  It's about the only place she ever sleeps.
I mean, how can you resist that face! Dots on dots courtesy of these adorable Serena and Lily sheets which I adore!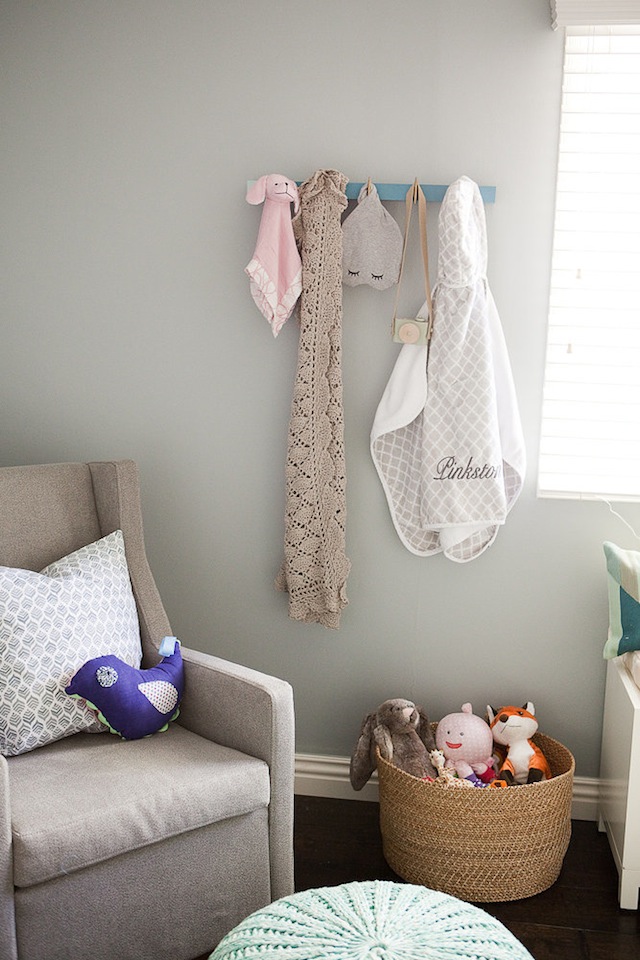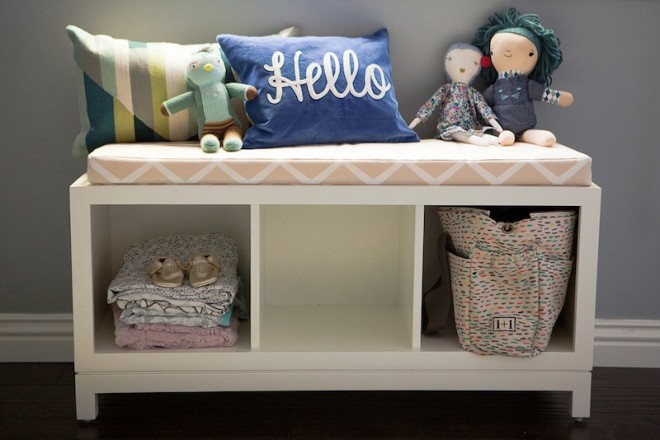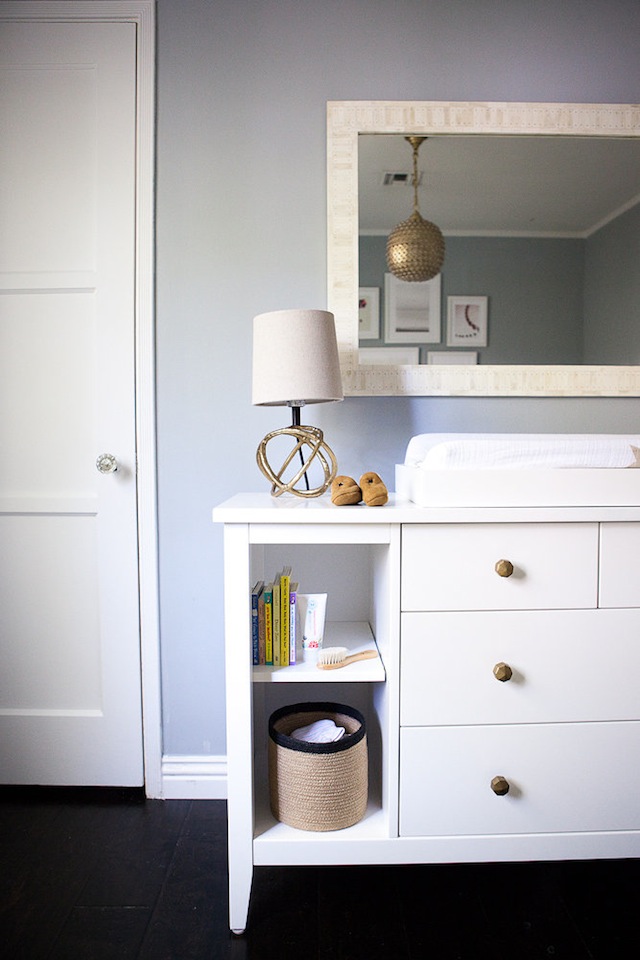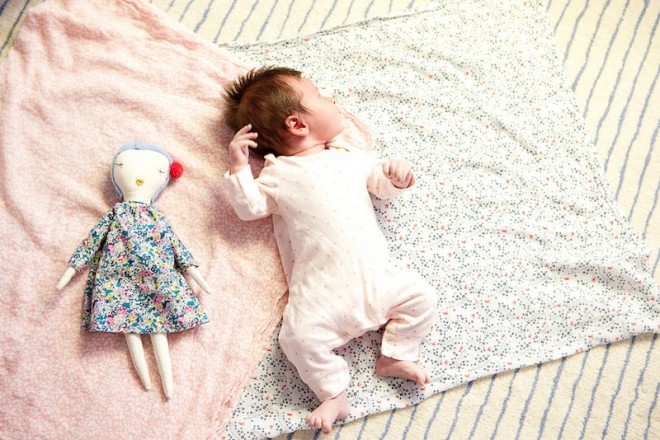 Crib: The Land of Nod / Dresser: The Land of Nod / Dresser Knobs: Anthropologie /  Bench: Serena and Lily / Book Shelves: Ikea / Lamp: West Elm / Rug: Serena and Lily / Limited Edition Art Prints: Minted / Crib Skirt + Blanket: Dwell Studio  / Sheets: Serena and Lily / Mirror: Serena and Lily / Crochet Doll: Bla Bla Kids / Pink Swaddle Blanket: Pure Baby / Hello Pillow: The Land of Nod / Leaf Print Pillow: Serena and Lily / Geometric Pillow: West Elm / Dolls: The Land of Nod / Stools: Serena and Lily / Bird: Corrie Hill Designs / Glider: Gus / Wall Hanger: DIY with Anthropologie Drawer Pulls / Crochet Blanket:k.noel baby / Sleepy Hat: Zoe b Organic / Pouf: The Land of Nod / Toy Basket: Serena and Lily / Laundry Basket: Serena and Lily / Small Dresser Baskets: The Container Store / Light Fixture: Serena and Lily / My Dress: Hatch Collection / Mocassins: Freshly Picked / Diaper Bag: Oh Joy for Feed